INFINITUM: An Afrofuturist Tale was published about six months ago, but has already received critical acclaim from reviewers. INFINITUM's author and illustrator Tim Felder will be in New Orleans this Thursday, July 22, stopping by Melba Poboy's at 1525 Elysian Fields Ave. from 12 p.m. to 1 p.m. to sign copies of his graphic novel.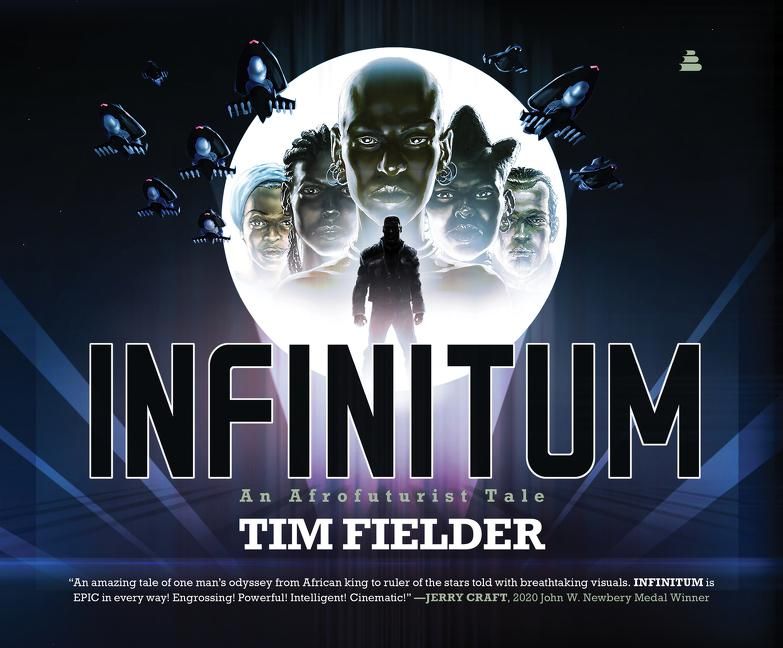 "Buy a po-boy get a SIGNED copy of INFINITUM!" Felder said in a press release.
Afrofuturism began in the early 1900s as a means of escape for the Black community suffering at the hands of racial hostility, economic issues, and harsh policing, according to HarperCollins description of INFINITUM. Recently, the movement has been experiencing a renaissance as films like Black Panther and Get Out have been celebrated and utilized elements of Afrofuturism. Felder's INFINITUM now renders Afrofuturism in stunning illustrations and text.
INFINITUM follows King Aja Ọba, who kidnaps his son born to a concubine to make up for the fact that he and his wife, Queen Lewa, don't have an heir. Despite being esteemed throughout Africa for their military and political prowess, the concubine curses Ọba with immortality for kidnapping their child. Eventually, Ọba's wife and son die of old age and enemy nations attempt to kill Ọba to overtake his home. The enemies think they've killed Ọba, but he survives and wanders the earth for thousands of years, bearing witness to things like the trans-Atlantic slave trade, the American Civil Rights Movement, and even the expansion of intergalactic travel and the first contact with aliens.
"Thrust into these seminal events, Ọba, now known by many as "John," faces harrowing decisions that will determine mankind's physical and spiritual trajectory," according to HarperCollins.
If INFINITUM's description sounds right up your alley, then go pick up a copy and head over to Melba's on Thursday to get your copy signed!