Dreamgirls is hitting the stage at the Cutting Edge Theater from February 23 through March 18! The beloved musical tells the story of three black singers, Deena, Lorrell, and Effie, who begin as three talented, best friends until they rename themselves "The Dreams". Follow their rise to stardom as they navigate the music industry and the everyday life of the 1960s.
The group enters a talent show held in New York's Apollo Theatre, and while they are disappointed that they don't win the contest, they attract the attention of a talent agent named Curtis Taylor, Jr. His connections get the group hired as a backup act to James Thunder Early, a rising pop singing star, works like a charm, and soon the girls are heading on tour. At first Curtis falls in love with the talented lead singer, Effie. Later, in an attempt to make the act more sultry, he pushes Deena into the lead spot, replacing Effie. But when Curtis' love interest also switches to Deena, Effie quits the group, angry not because of her replacement as the lead, but instead brokenhearted. A newcomer, Michelle, replaces Effie, and the Dreams go on to achieve international stardom and a string of chart-topping hits.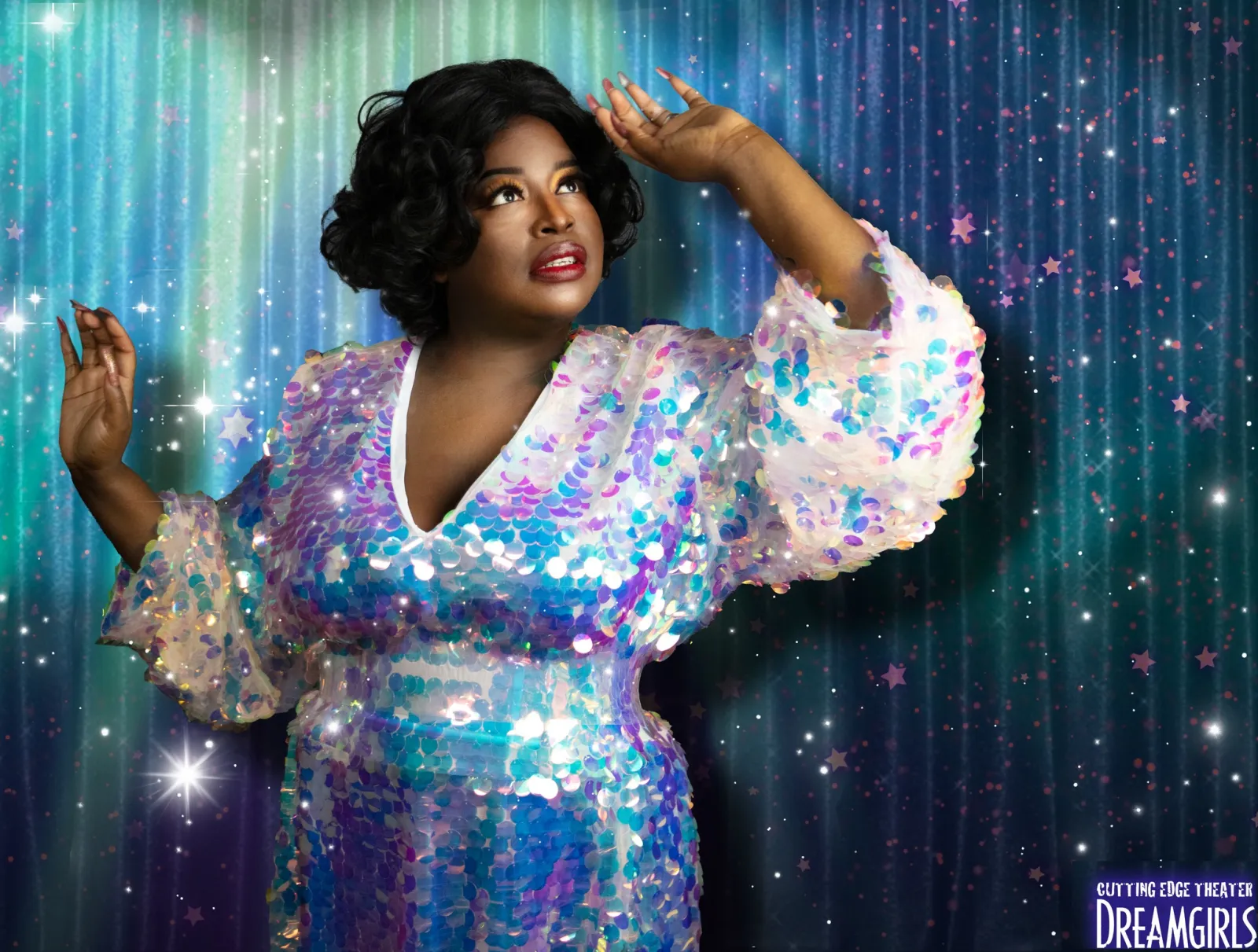 But stardom is not all that the girls had hoped. Lorrell has fallen into a scandalous relationship with James Early, but he is married and refuses to make the break from his wife. His nightclub act has also been faltering, and his reputation and stardom have started to dwindle. Deena wants to leave the group to try her hand as an actress, and just as the Dreams are falling apart, Effie's solar career is taking off.
Curtis tries to cut Effie's career short by having the Dreams record her current hit song, but Effie is one step ahead and outsmarts him for both a personal and a professional victory. The Dreams' career then ends, disbanding after one final performance that Effie joins.
You won't want to miss this turbulent musical! For tickets, visit eventbrite.com or the Cutting Edge Theater's website.