The New Orleans Ballet Association (NOBA) is selling tickets for its final stage production of the year.
To make their performance more spectacular, NOBA will welcome the American Ballet Theatre (ABT) back to New Orleans after half a century. The group, along with the Louisiana Philharmonic Orchestra, will present Alexander Gorsky's interpretation of Don Quixote at the Mahalia Jackson Theater on Saturday, May 14 at 7:30 p.m. and Sunday, May 15 at 2 p.m.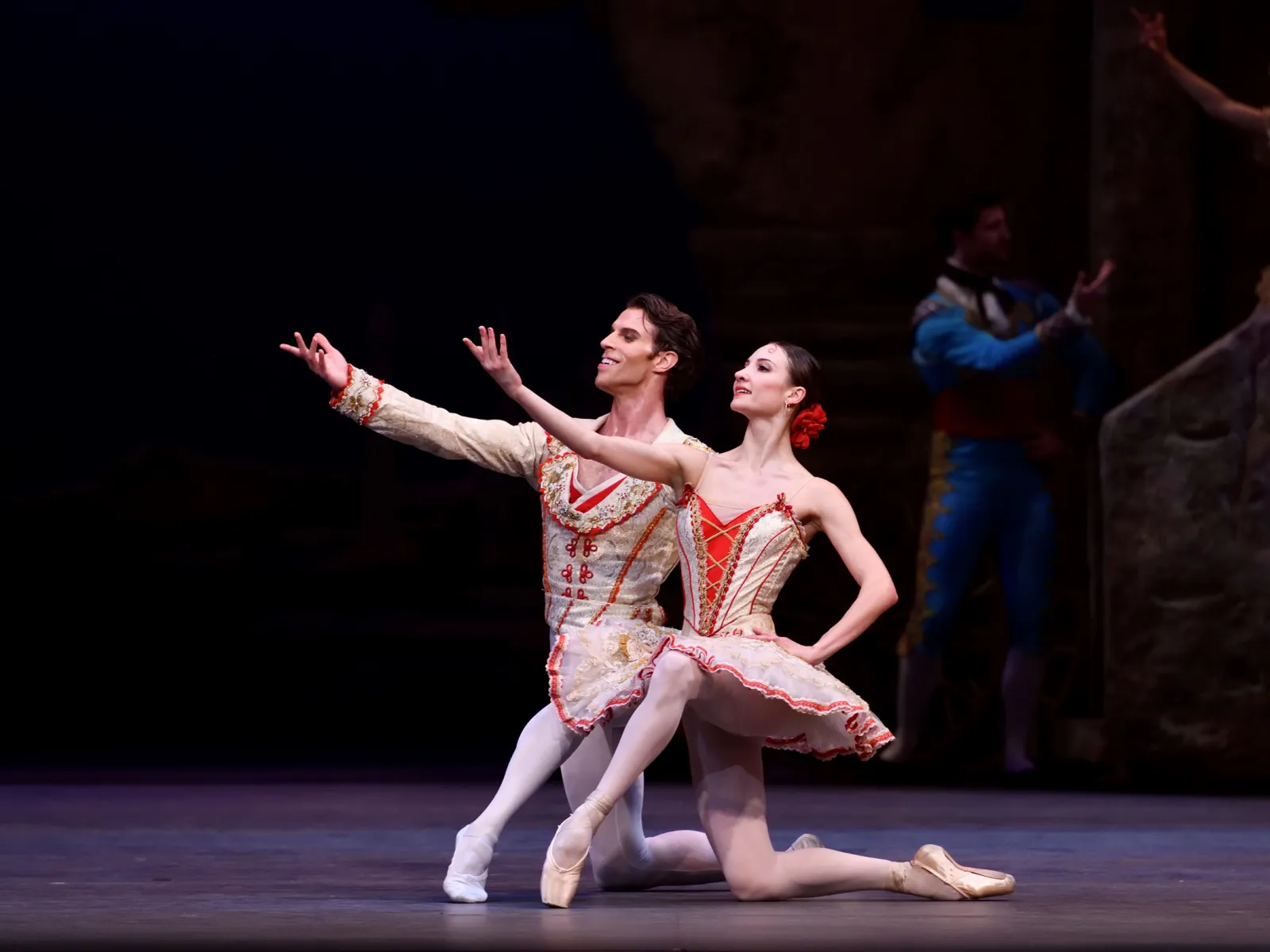 Don Quixote is a showstopping ballet filled with high-energy music, virtuoso dancing, and choreographic fireworks. Based on the classic novel, Don Quixote follows a young man who mistakes fantasy with reality during his travels with his trusty sidekick, Sancho Panza. Along the way, they meet the daring toreador Espada, a vibrant caravan of gypsies, and mutant windmills.
Created by French choreographer Marius Petipa, Don Quixote first performed at the Bolshoi Theatre in Moscow in 1869. Inspired by Petipa's masterpiece, Gorsky created his own interpretation, which premiered in 1900.
"Here is a ballet with a coherent story, a colorful cast of characters, a score that throws off one irresistible tune after another," Observer said.
Before the performances, BRAVO, the Ballet Resource And Volunteer Organization of the New Orleans Ballet Association, and Honorary Chairs Governor John Bel Edwards and First Lady Donna Hutto Edwards with Lt. Governor Billy Nungesser and Cher Taffaro Nungesser, will host an elegant dinner with the artists at the annual Grand Gala at the Hyatt Regency New Orleans on Friday, May 13, 2022. Because of this event BRAVO is able to support NOBA's tuition-free program. This program allows over 5,500 activities and dance classes for those ages 4-80+ as well as amazing performances here in New Orleans.

Tickets range from $49 to $249 based on seating location. Discounts for seniors and students are also available. Groups are also eligible for a discount. Groups of 10 to 19 patrons will receive a 10% discount off while groups of over 20 patrons will receive 15% off their purchase; plus, each group will receive one free ticket for every 10 purchases.
Patrons will also be invited to join ABT dancers for a VIP Grand Gala Dinner on Friday, May 13 for $500. The dinner package includes special perks such as admission to a private showing of Don Quixote, an intermission champagne reception, and VIP parking.
For more information about Don Quixote or to purchase tickets, visit nobadance.com or ticketmaster.com.