In some cities, heading to the suburbs in search of a good restaurant meal is simply a terrible idea. Not so in New Orleans. While there's obviously no shortage of good places to dine in Orleans Parish itself, many of the surrounding communities have their own unique and delicious places to eat, including Chalmette, just east of New Orleans in neighboring St. Bernard Parish. Here are some of the restaurants in Chalmette that are worth the surprisingly short trek from New Orleans proper.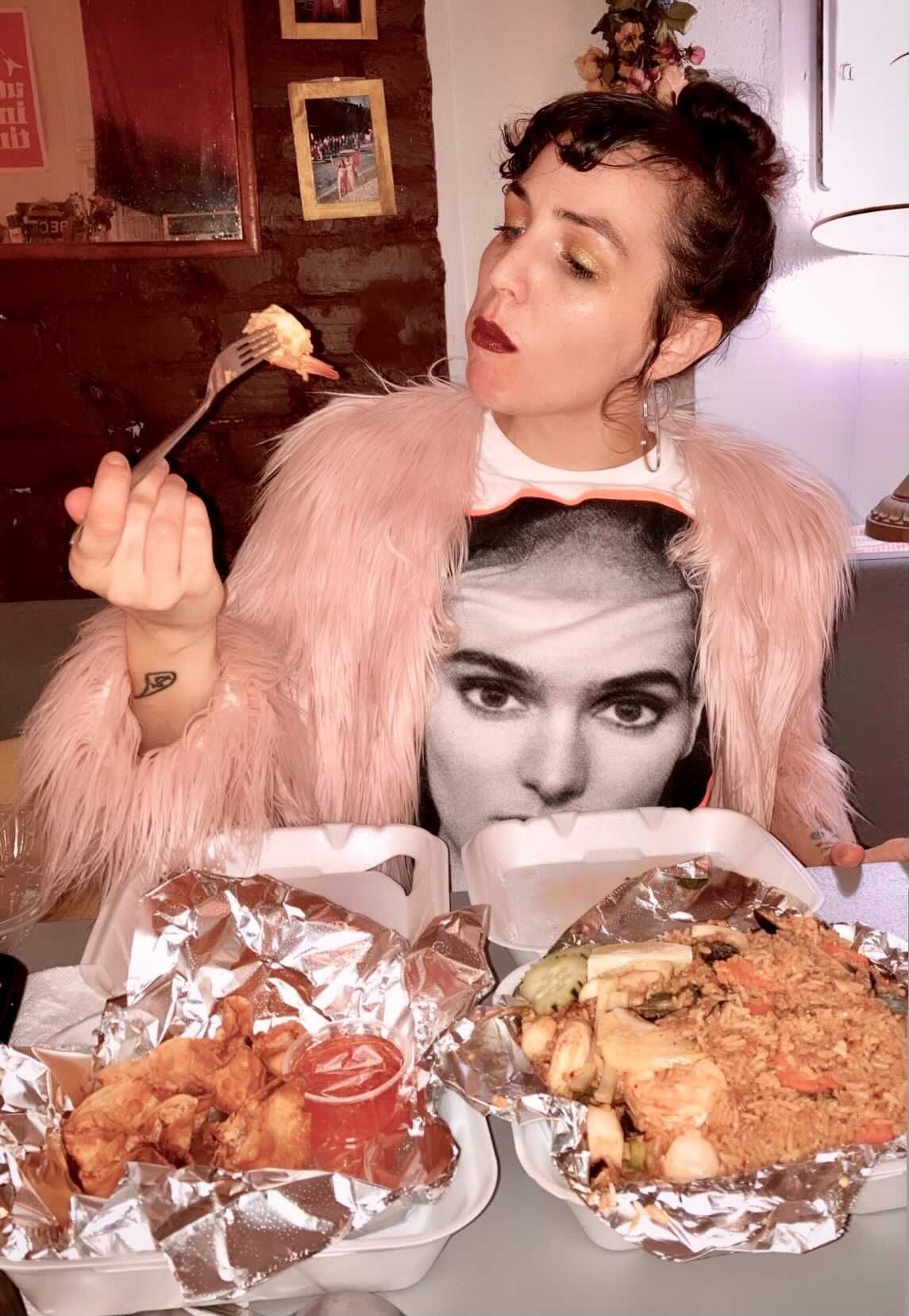 Secret Thai, 9212 W. Judge Perez Dr., 504-345-2487, secretthaichalmette.com
Across from a pawn shop in an easy-to-miss strip mall with a bizarrely laid out parking lot, this restaurant has won over Thai food fans from across the New Orleans area with its deliciously flavorful entrées. Whether you prefer vegetarian items like the eggplant basil and various tofu dishes or some of the Thai curries, rice, or noodle dishes, you'll find the portions to be almost comically large for the very reasonable prices. Seafood dishes are laden with fresh portions of shellfish or fish, and the Ghost Gate Pad Thai—one of the house specialties—is deliciously mixed with egg and a more subtle peanut flavor than is found at some other restaurants. Think seriously about your capsaicin capacity when deciding what spice level you want to order. There are tables to dine in, but no outdoor dining.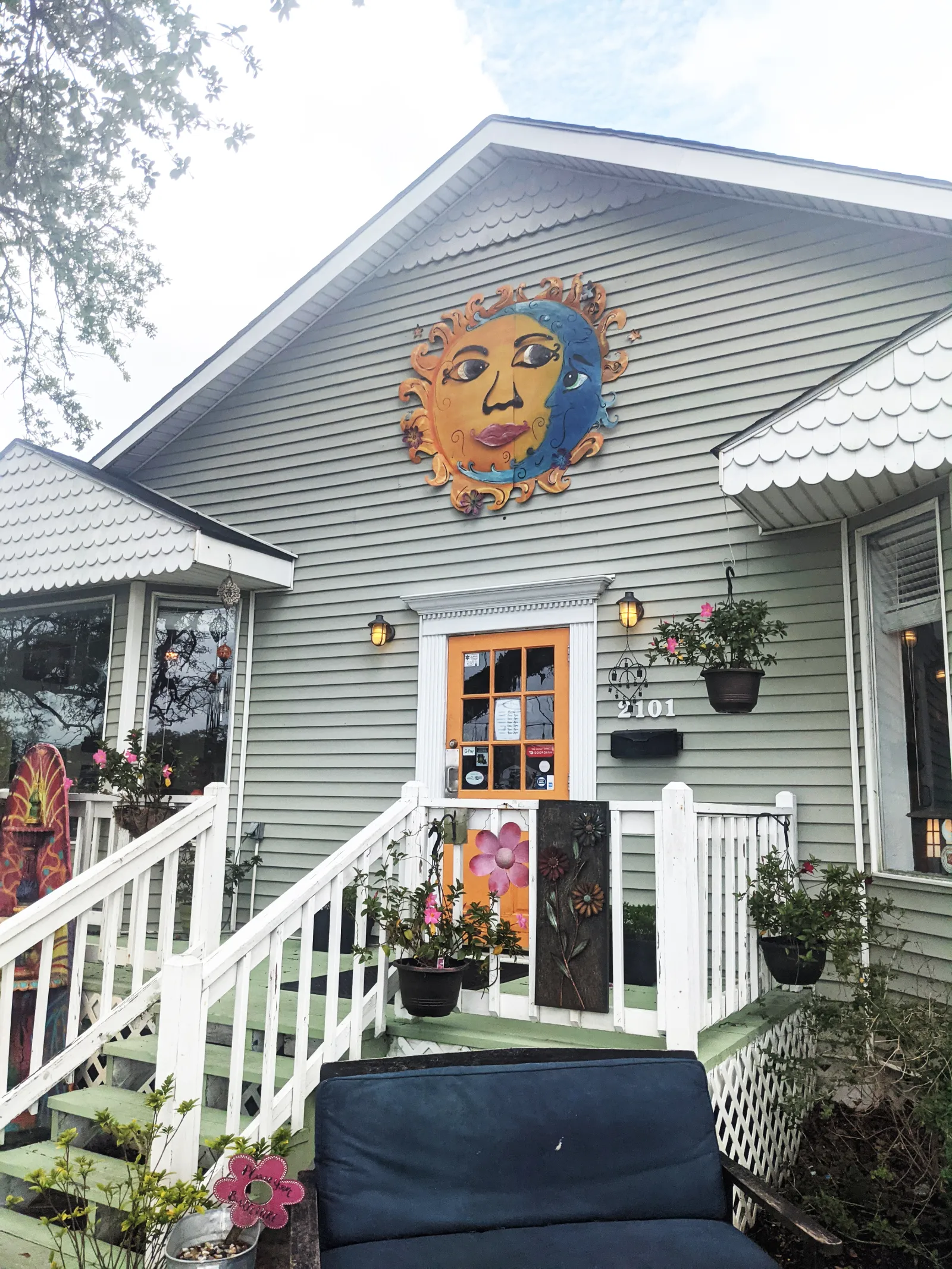 Cafe Aquarius, 2101 Paris Rd., 504-510-3080
A 90s vision of the 60s is alive and well at this cozy cafe and restaurant, where each dine-in table is decorated with a different astrological sign, the stereo system unapologetically plays vintage folk tunes, and posters for Woodstock-era music acts line the walls. Unsurprisingly, there's a great selection of veggie-oriented items—the fried cauliflower gets rave reviews from picky eaters—as well as healthy dishes like salmon and tuna bowls with extremely generous and tasty portions of fish and veggies. But there are also classics like hamburgers and Cuban sandwiches on the menu, as well as a "Louisiana cheesecake" made with shrimp and alligator and served with toast points or pork rinds (if you prefer to keep it keto). There are tables available to dine in or out.
Perez Latin Grocery, 9212 W. Judge Perez Dr., 504-475-5545
Secret Thai isn't the only well-kept secret in this suburban strip of stores. Perez Latin Grocery is, as the name implies, a full-service grocery store with well-priced items imported from Honduras, Mexico, and other Latin American countries. There's also a barber shop and a liquor store within the business. But, critically for our purposes, there's a restaurant counter within the store where you can get items like tacos, tortas, pupusas, and breakfast and lunch plates with deliciously seasoned portions of chicken, beef, or pork. Do some grocery shopping while you wait, then take your meal to go or eat it at one of a handful of tables right in the store.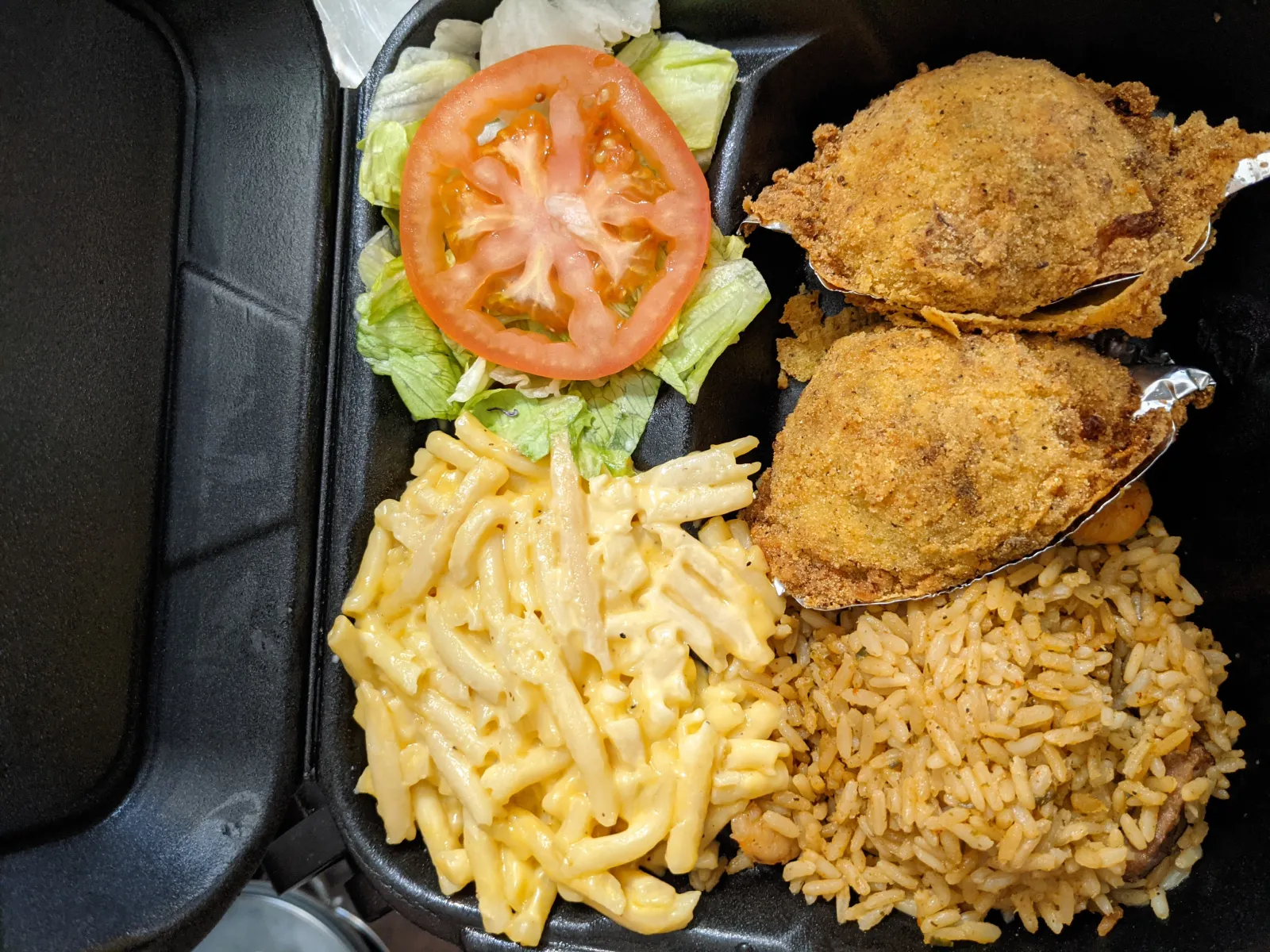 Today's Ketch Seafood and Restaurant, 2110 E. Judge Perez Dr. 504-279-6639, todaysketch.com
You can stop by this cozy seafood spot for fresh or boiled shellfish, including seasonal crawfish, shrimp, and crab, with standard boil fixins like garlic, potatoes, mushroom, and sausage. You can also get amazing items like slightly spicy seafood-stuffed crabs and bell peppers, crawfish fettuccini, along with sides like jambalaya, a creamy macaroni and cheese, or potato salad. It looks like every glass-enclosed seafood shop in the metro area, but it's better than most. There are tables to dine in, and take out is also a common choice, especially for those taking home big orders of boiled crawfish.


Burritos Grill, 2800 Paris Rd., 504-407-3106, burritosgrillchalmette.com
If you're looking for classic Mexican takeout-style food served in a friendly place, come to this cozy roadside spot, which serves up amply stuffed burritos, enchiladas, flautas, and other Mexican entrees along with beans, rice, chips, and salsa. Given that we're in Southeast Louisiana, it's not surprising that there are plenty of seafood items on the menu, including red snapper, shrimp, and tilapia. The restaurant offers indoor and relaxing outdoor dining (it's overlooking not-so-scenic Paris Road, but there's a nice roof overhead), as well as takeout.


Rocky and Carlo's Restaurant & Bar, 613 W. St. Bernard Hwy., 504-279-8323, rockyandcarlosrestaurant.com
This longstanding and long-acclaimed Italian spot around the corner from the Chalmette courthouse offers po-boys, steak and chicken dinners, and yummy red gravy style entrees like veal parmesan, lasagna, and spaghetti and meatballs. The restaurant is just as well known for its side dishes, including fried eggplant sticks and a baked macaroni and cheese that's almost a meal in and of itself. Like many restaurants in this Eastern suburb, Rocky and Carlo's dishes are easily big enough for two meals, so expect to have plenty of leftovers whether you dine in or take out.
Parish Diner, 401 Paris Rd., 504-301-1861
The Parish Diner raises the question, like many other diners, of whether you want to try all-day breakfast, or go with a lunch or dinner plate. Luckily, both options are good: punnily named and heavily stuffed omelets like the Sheik of Arabi and the Big Cheesy take up an entire plate, and the pancakes and Belgian waffles are cheap and tasty with the usual array of topping options. Boudin is available as a breakfast sausage side for a Louisiana twist. Sandwiches and platters include options like fried catfish, chicken parm, po-boys and deli-style options. You can sit in a classic diner booth or at the counter, or take your order to go.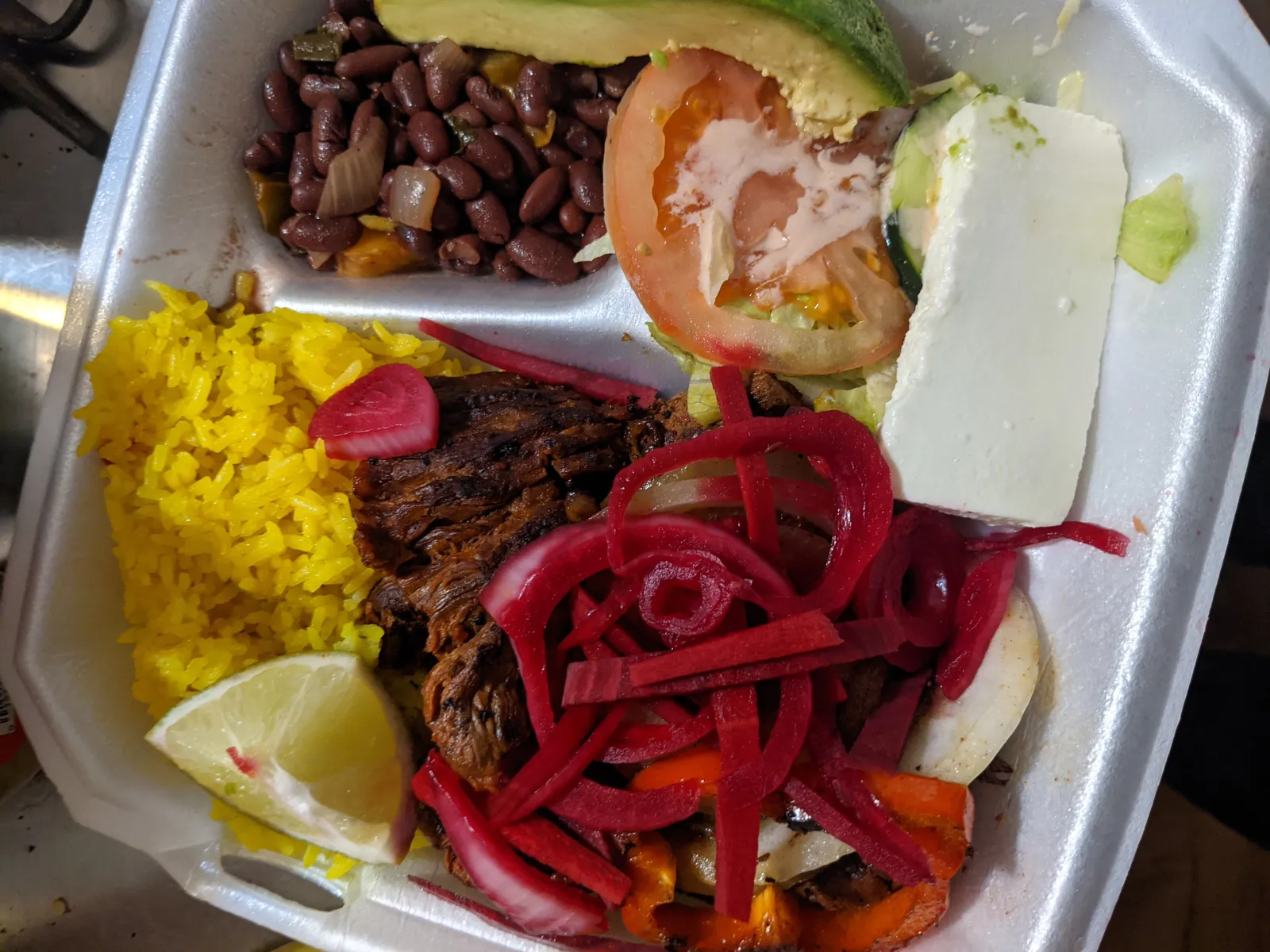 Stella Maris Cafe & Grocery, 7555 W. Judge Perez Dr., 504-267-7137
A confession: this delicious Middle Eastern spot, which also includes a grocery store with hard-to-find items, might technically be in Arabi, not Chalmette. But it's just a couple of blocks from the Chalmette Walmart, and it's one of the best places around for items like shish kabob, chicken shawarma, and delicious hummus plates. Don't overlook the appetizers: the fried eggplant with Turkish salad and baba ganuj are also excellent. It's also one of the few places in the area to get knafeh, the dessert made with phyllo dough and cheese. There's indoor and outdoor dining, as well as takeout options.