Tales of the Cocktail 2022--a Recap
After two years of digital seminars and remote tastings and social distancing, Tales of the Cocktail is back with a vengeance. Based here in New Orleans, Tales is a local, national, and international non-profit organization that seeks to educate, advance, and support its communities. This year, Tales celebrates its 20th anniversary. The year's theme is Progress.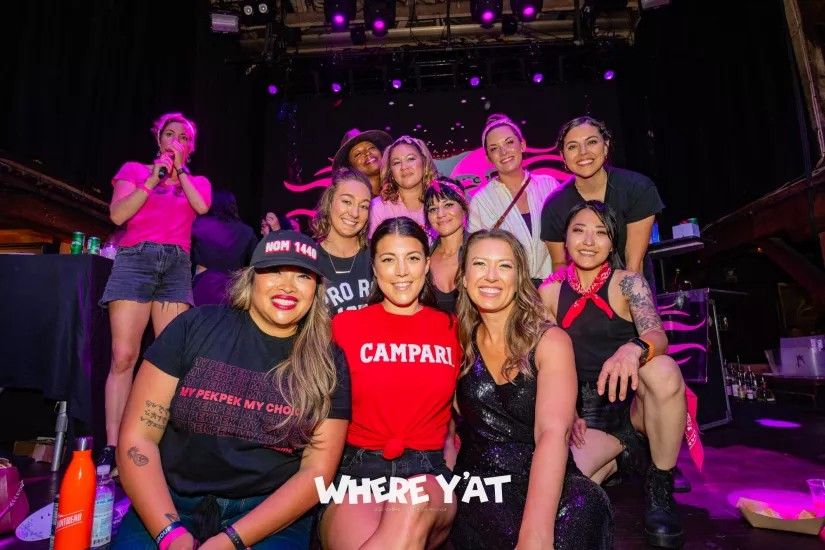 TOTC Sunday 7/24
Sunday kicked off the week with Brown Forman's day of service in support of the St Bernard Project—assisting with rebuilding the homes of low-to-moderate income families.
Speed Rack (the all-female high-speed bartending competition) and Ode to the Bowl (Campari's annual bowling tournament) kicked off the festivities.
TOTC Monday 7/25
The day's seminars included Hospitality without Barriers, the New Landscape of Hospitality Design, and As Seen on IG.
It was my dog's birthday, so my friend Justin and I brought him to "Malörti Gras." A fun little party where the photo op was everyone's visceral reactions to the unique aromas and flavors of Malört. Afterwards, we met up with my friend Niki to cleanse our palates with old fashioneds and negronis at Barrel Proof. That evening Craigellachie hosted a delicious patio barbecue at the pharmacy museum featuring their scotch and Cajun cochon de lait.
TOTC Tuesday 7/26
The day's seminars included the Means of Storytelling, Indigenous Intent and Identity, Craft to Corporate, How to Write a Book, and Salt: Origins and Uses.
Arc Gin by Full Circle Distillers hosted an event highlighting their Filipino gin, cocktails by Abigail Gullo and catering by Kusina Nola to match. The distiller, his wife and kids were all there and I invited some friends, particularly Filipino-Americans like the remarkable Chris Zulueta. We all had a great time celebrating history, culture, and community.
Some friends and I stopped by Bar Marilou after for Martini Rossi/Mr. Black cocktails and then hit up the St Vincent Hotel for Gruppo Montenegro's pool party aperitivo event. We hit up Jim Beam's "sundown social" with some nice bites provided by Jack Rose.
And last but not least, William Grant & Sons took over the World War II Museum for their massive "Quantum Terminal" portfolio party.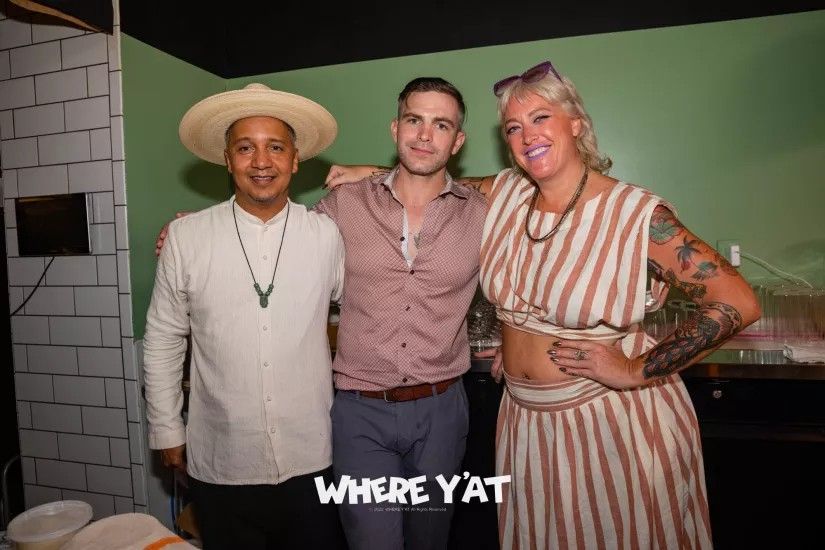 TOTC Wednesday 7/27
The day's seminars included Kind to Your Mind and Best? (Worst) Drinks Ever.
I spent most of the day in the tasting rooms where my friends Jake Parrott (Haus Alpenz) and Phil Minissale (PM Brokerage) helped dissipate my hangover. Also got to see my buddy Cole Newton signing copies of his book Cocktail Dive Bar.
Got to catch up a little bit with Tales board co-chair Neal Bodenheimer and Peychaud's Nick Jarrett. We took a pic in the media lounge, and our photographer asked us to hold cocktails, for authenticity. Which was hilarious.
Juan Coronado and his Mijenta Tequila team hosted a fantastic happy hour at Val's. I got to catch up with some beloved friends like Will Patton, Alex Palumbo-Green, and Turk Dietrich. Some of us went over to Cure for some quick rounds with Colin Bugbee and Scott Hicks afterwards.
Talisker's spirited dinner was at Sidecar with some timely New Orleans rain for local flavor. Talisker prides itself on using sea water in its scotch, so the menu highlighted gulf seafood including local oysters and royal red shrimp. Sidecar prides itself on returning oyster shells to the gulf, so the Coalition to Restore Coastal Louisiana was the nonprofit partner. Always wonderful to spend time with Evan Wolf and Nathanael Sprague as well.
I met up at Loa with two of my favorite locals, Thea Sasseen and Brian Fuller. Some of the Laird's Applejack crew was present to party also. We finished with some delicious nightcaps at Le Chat Noir.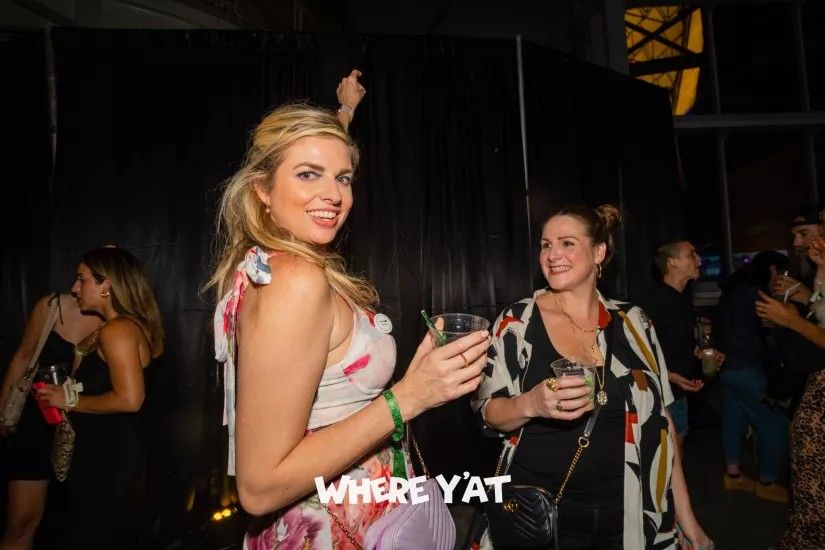 TOTC Thursday 7/28
The day's seminars included Celebrating Contributions of Black Americans to the Spirits Industry, Demystifying Data, Letters to a Young Bartender, Hiring for Hospitality, and Refocusing Your Bar's Brand.
Thursday was the rough day as many of us… overserved… ourselves on Wednesday. I attended a lunch at The Bower where Beam Suntory was highlighting their Ao Whiskey, a blend of whiskeys from the five major countries where whiskey is produced. Beam Suntory blends whiskeys from their distilleries in all five countries (The US, Ireland, Scotland, Japan, and Canada) into Ao. We tasted all these whiskeys and the finished product. The cocktails crafted by Kenta Goto and paired with dishes inspired by each country. Beam Suntory's brand ambassadors Gardner Dunn and Jonathan Armstrong were onsite to host and curate lunch for us.
After lunch I stopped by Hendrick's Gin's House of Wonders. Hendrick's always celebrates their fun and eccentric brand, and the French 75s, cacio e pepe fries, and mermaids (yes, mermaids) fit the bill this year.
Finally, the year's Spirited Awards were on Thursday, where NOLA's own Chris Hannah won US Bartender of the Year. His bar, Jewel of the South, and their team also won Best US Restaurant Bar. Extremely well-deserved wins. (As a small example of the kind of bartender he is, Chris was the one mopping up Jewel at 2AM after the night's celebration ended.)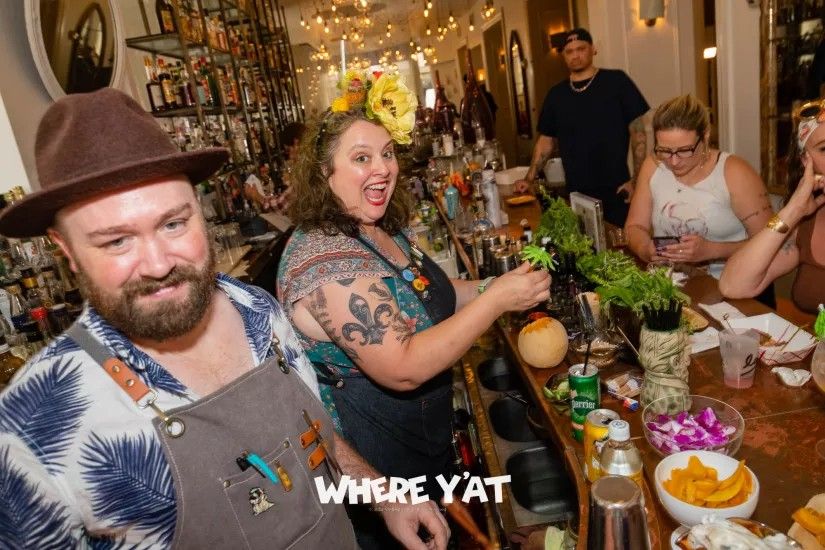 TOTC Friday 7/29
The day's seminars included the Importance of Gender Equality, Diversity Equity and Inclusion, Hello My Name is Gen-Z, and Sustainability on the Go.
I write this to you before heading off to Pig & Punch, the annual picnic and cookoff hosted by the Bon Vivants and the proceeds of which completely benefit local and national nonprofits. Rain or Shine. (Don Q is providing commemorative reusable mugs in an effort to eliminate plastic cup use/waste.) Happy Tales! See y'all next year.