Tragedy hit the stage this past weekend as the New Orleans Opera Association (NOOA) debuted Schnyder's Charlie Parker's Yardbird. Performed at the New Orleans Jazz Market, the story tells the brief life of famous Jazz saxophonist and composer, Charlie "Bird" Parker, also known as the "Yardbird".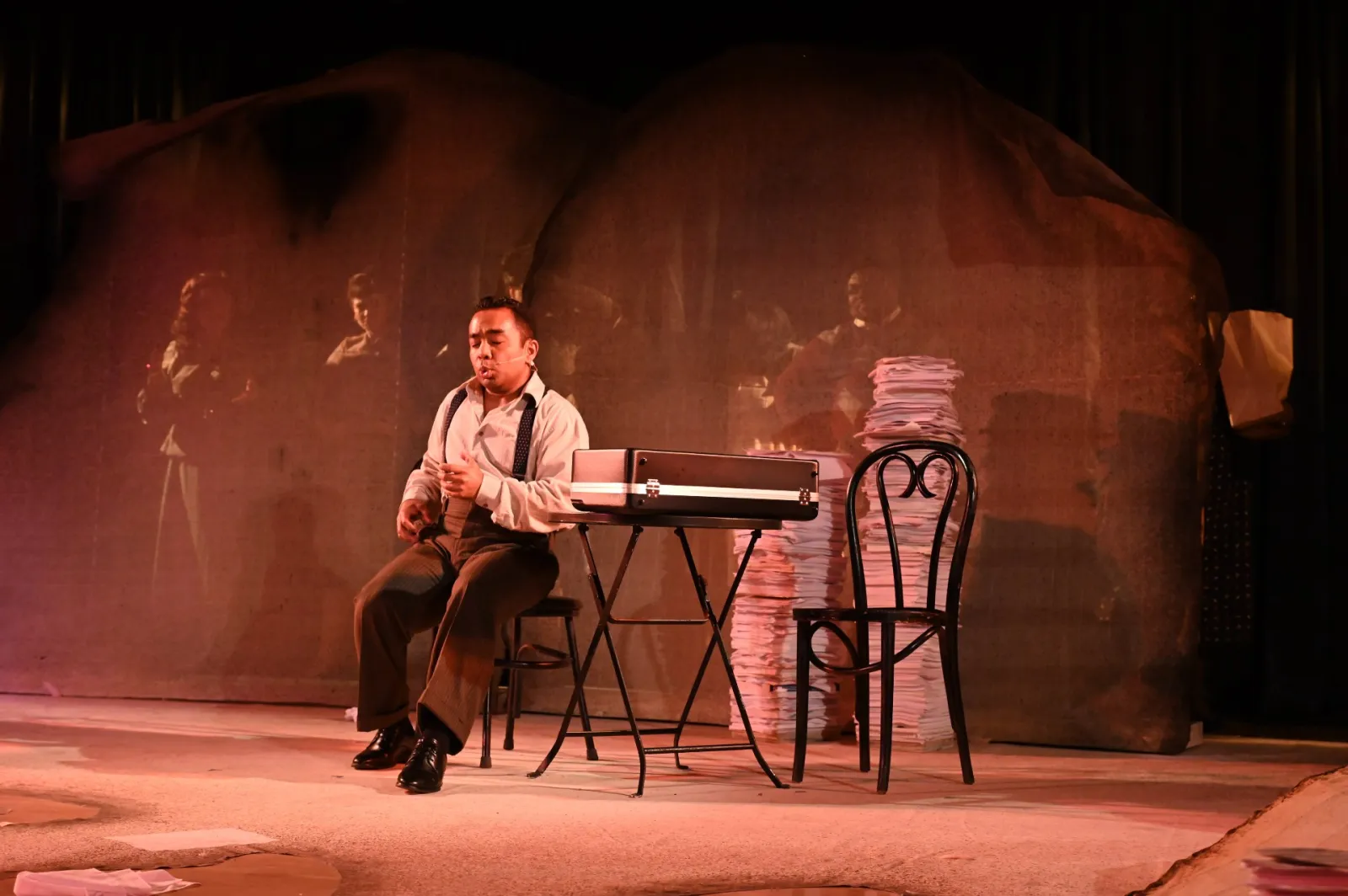 Opening in Philadelphia in 2015, the show begins in 1955 at the death of Charlie Parker. From there, he and his loved ones spend the production revisiting scenes from his life and the effects that it had on each one of them. The dynamic performance is an amazing display of talent, mending the ties between Jazz music and the Opera.
Parker's life is a stunning representation of the adversities of a black man with dreams during a time when his dreams were often diminished and destroyed.
Who is Charlie "Bird" Parker Jr.?
Kansas City born musician, Charlie Parker Jr., was a staple in the jazz community. Starting with saxophone at age 11, Parker's love for music surpassed his care for academics. After withdrawing from high school, Parker began pursuing his musical dreams full-time along with joining the local musicians' union. Parker was not only a saxophonist but also a pioneering composer, famous for his role in founding the innovative bebop style of jazz in the early 1940s. While Parker was blessed with his talents and determination, he unfortunately succumbed to the pressures of his difficult life by often indulging in drugs. Letting his hardships get the best of him, Parker lived a very brief life, dying at the age of 34 due to complications with pneumonia.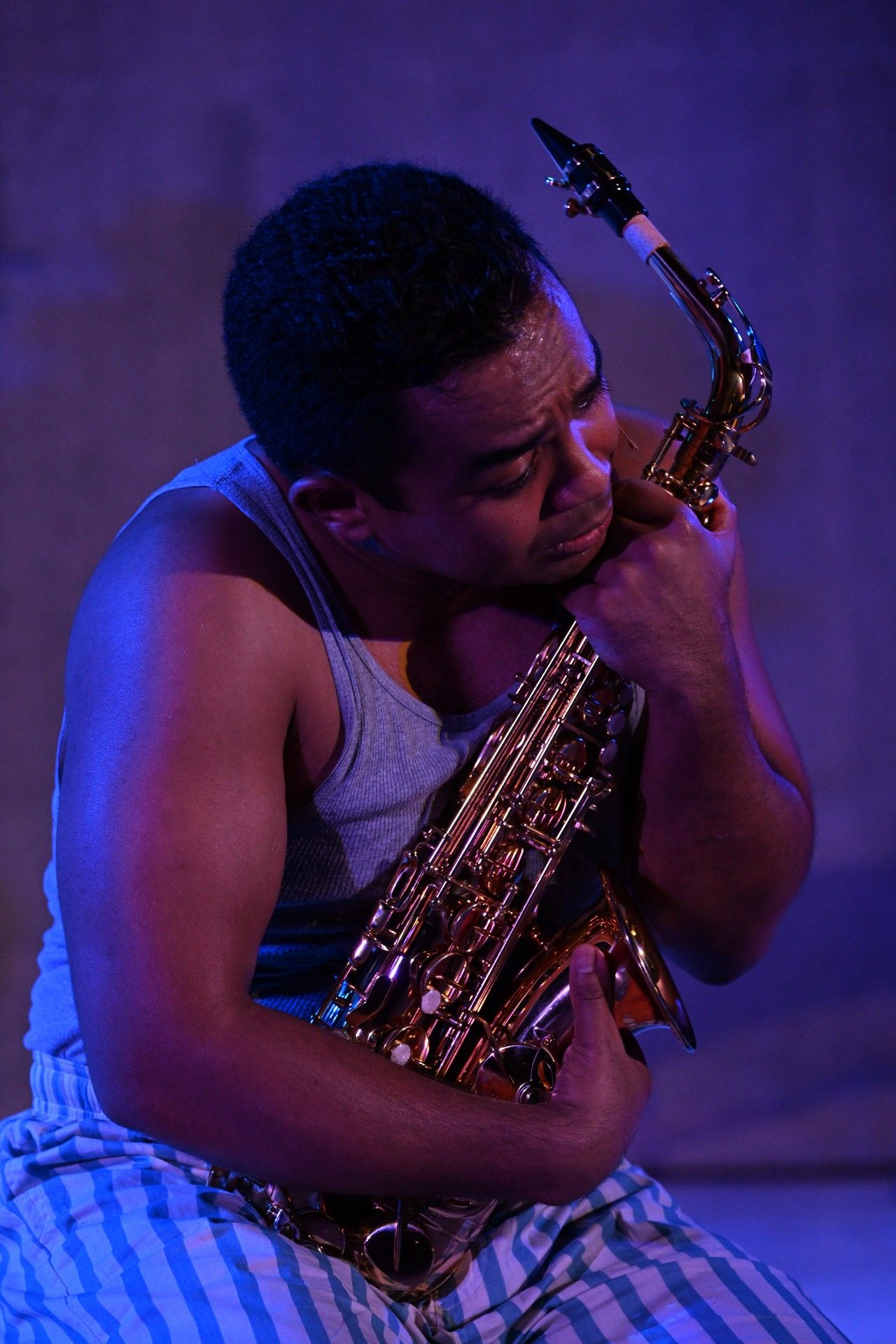 The Story and Production
Performed amongst the pages of his music, Charlie Parker (Martin Bakari) is introduced to the audience as a man that is already dead. The stage is mostly set in a dream-like sequence of the club Birdland, which was named after the late musician.
Parker is now haunting the bar as he begs his dear friend, Nica (Amy Pfrimmer) for more time with his memories before moving onto his afterlife. As the production continues, Parker remembers moments of his tragic life while introducing the ones who loved him most. Two of those women were his mom, Addie (Angela Brown) and his first wife Rebecca (Kourtney Holmes) who sang a beautiful duet about the trials and tribulation of being a black man of the time.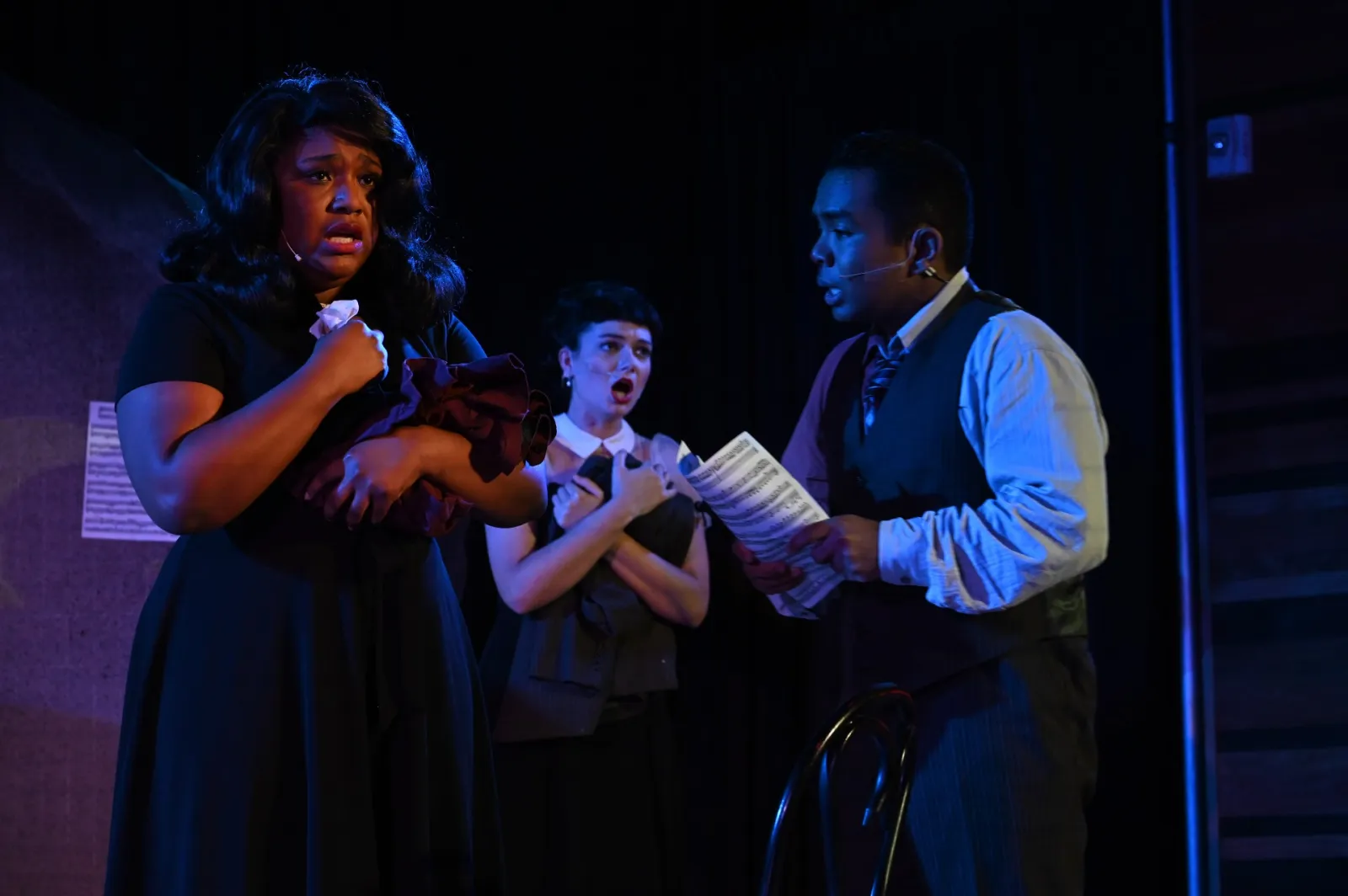 Throughout the memories the audience is also introduced to his other lovers and friends; including legendary Jazz musician Dizzy Gillespie (Sidney Outlaw) and his last love and mother to two of his children, Chan (Rachel Looney).
Schnyder's Charlie Parker's Yardbird was a beautiful display of tragedy. The performances were somber yet enjoyable. From the floating dancer seemingly representing the spirit of Parker to the vocal syncing of the operatic performers, this show was simply beautiful, thought provoking and consumed with talent.