Tennessee Williams, Anne Rice, John Kennedy Toole … these are the names one generally conjures when pondering New Orleans authors. If you've read 'em all and are still seeking more, there's tons of great writers churning out stories set in the Crescent City, from historical novels to young adult fiction. Here's a few you of which you may not have heard if you've got hankering for a vicarious visit.

The Last Madam: A Life in the New Orleans Underworld by Christine Wiltz Before her death in 1974, infamous French Quarter madam Norma Wallace tape-recorded her memoirs, regaling listeners with scandalous accounts of her life as a powerful woman who possessed a tight hold over city politicians and whose lovers included the boy next door, whom she eventually married. Author Christine Wiltz has combined those recordings with her own research, revealing not only Wallace's notorious rise and fall, but the shady underworld that thrived in the city during her lifetime.

Soul Kitchen by Poppy Z. Brite Chefs Rickey and G-man are seeing great success with their restaurant Liquor, serving creative, boozy cuisine, when Milford Goodman walks into their kitchen. Rickey hires Goodman on the spot, remembering his superior skills as a chef, even though he was just released from Angola Prison after "allegedly" murdering his boss, a wealthy New Orleans restaurateur. Thing take a shadier turn when Rickey is coerced into consulting on the menu for a riverboat casino project.

The Casquette Girls by Alys Arden New Orleans is barely back up on its feet mere months after the 2005 levee failures, schools and businesses are slowly beginning to open again, and Adele Le Moyne and her father are some of the first to return. As she searches for the familiar in the post-storm French Quarter atmosphere, Adele discovers an old family secret that reveals a dangerous and horrifying world of preternatural possibilities.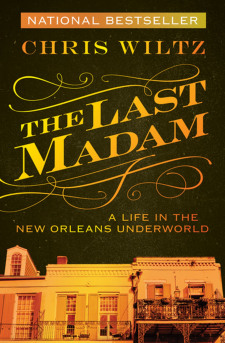 If you, aren't planning on downloading one of these titles, why not check with one of our local bookstores to see if they might be available? They just might deliver it to your door!

Garden District Bookshop
(504) 895-2266

Octavia Books
(504) 899-READ

Tubby & Coo's
(504) 598-5536

Blue Cypress Books
(504) 352-0096