The best kind of Mardi Gras throws are from the heart. During the parade season, formerly common objects transform into special collectables and Mardi Gras memorabilia.
The most popular throws are typically hand decorated, artsy items kept for show or functional items you can use like sunglasses, cups, napkins, and hats. Though everyone has their own personal favorites, let's take a look at some of the most wanted Mardi Gras throws on a scale of "must have" to "nice to have."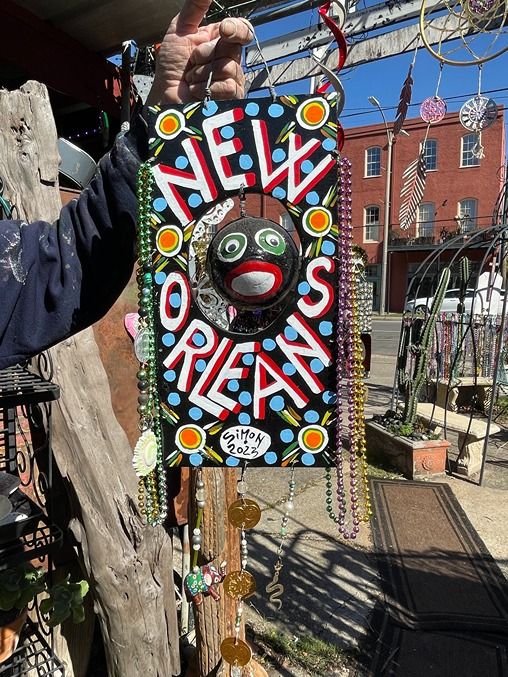 Krewe of Zulu
Coconuts
Mardi Gras veterans go cuckoo for coconuts. These hand painted, drained, and shaved coconuts are a historic Mardi Gras throw. Dating back to 1910, the Zulu coconut has been a highly sought after throw from the very beginning. Like Muses shoes, coconuts are not thrown. They are handed from parade participants to the crowd. Each coconut is different. Some are painted with the year of the parade, while others are bedazzled and decorated with unique features like hair curlers, feathers, beads, and plastic wiggly eyes. The best part is you get to keep your coconut to remind you of Mardi Gras all year-round. They can be showcased on a bookshelf, desk or glass case (if you're feeling fancy).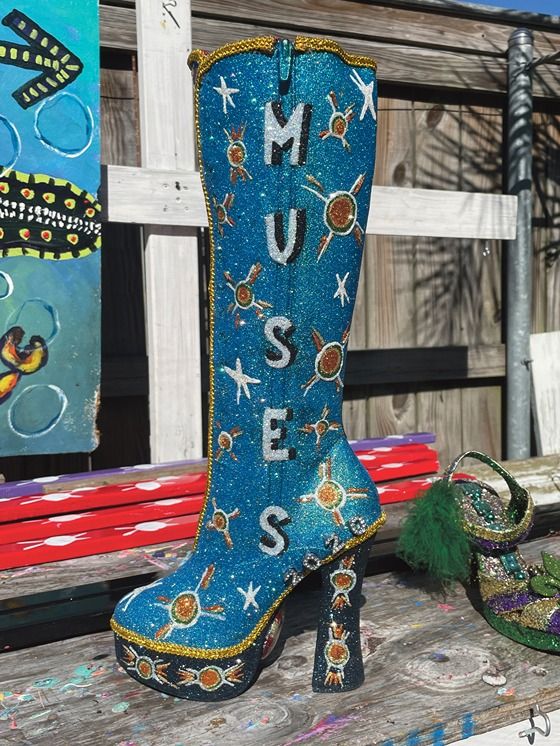 Krewe of Muses
Shoes
Being handed a decorated Muses shoe feels like receiving a blessing directly from God herself. For one, it's a shoe. Who doesn't love being gifted free foot candy? But they aren't just any shoe. Muses throws one-of-a-kind, hand decorated, themed heels, and boots typically covered in glitter, feathers and other crafty embellishments. They are arguably one of the city's most prized possessions. Probably because you don't just get a shoe; you earn them. Krewe members pass by on the float, dangling the shoes over the crowd like fish bait. Whoever the shoe holder selects, brings home the trophy.
Krewe of Tucks
Plungers, Toilet Brushes, & Toilet Paper
Outside of New Orleans, what other city gets excited about hand-decorated plungers, toilet brushes, and custom printed toilet paper? Tucks keeps the people laughing with their humorous, out-of-the-box throws. The toilet brushes and plunges are so adorned and colorful that you almost forget their original purpose. In the real world, using a plunger or toilet brush is hardly ever a good time. During a Tucks parade, it's all you could ask for. And don't forget the toilet paper. Locals often toss their toilet paper over tree branches, draping the parade route in beads and rolls of Tucks toilet paper.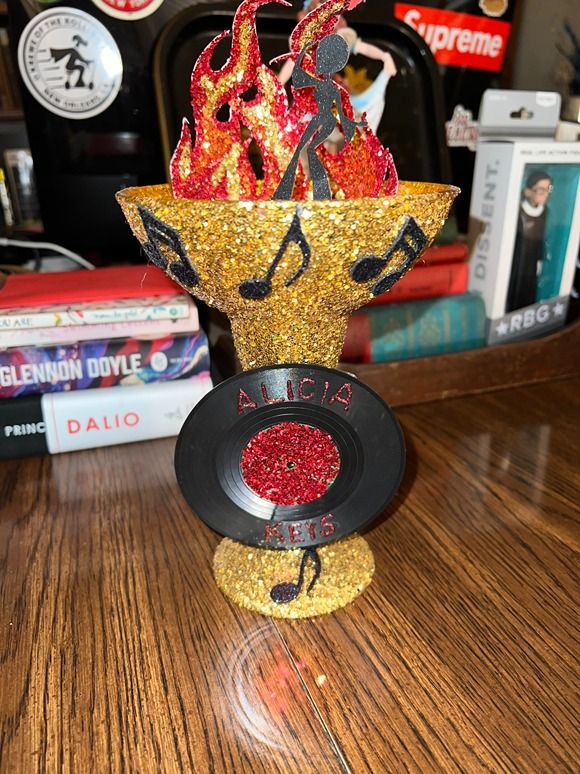 Krewe of Cleopatra
Cleo Cups
With the help of the Krewe of Cleopatra, you can have a kitchen cabinet fit for a queen. The krewe hands out bedazzled, glittered, and decorated acrylic glasses including wine glasses, goblets, champagne flutes, and tumblers. Like the famous coconuts and shoes, these custom Cleo cups aren't handed out to everyone. The krewe hands out a limited amount, so if you're lucky enough to get one, they are something to treasure.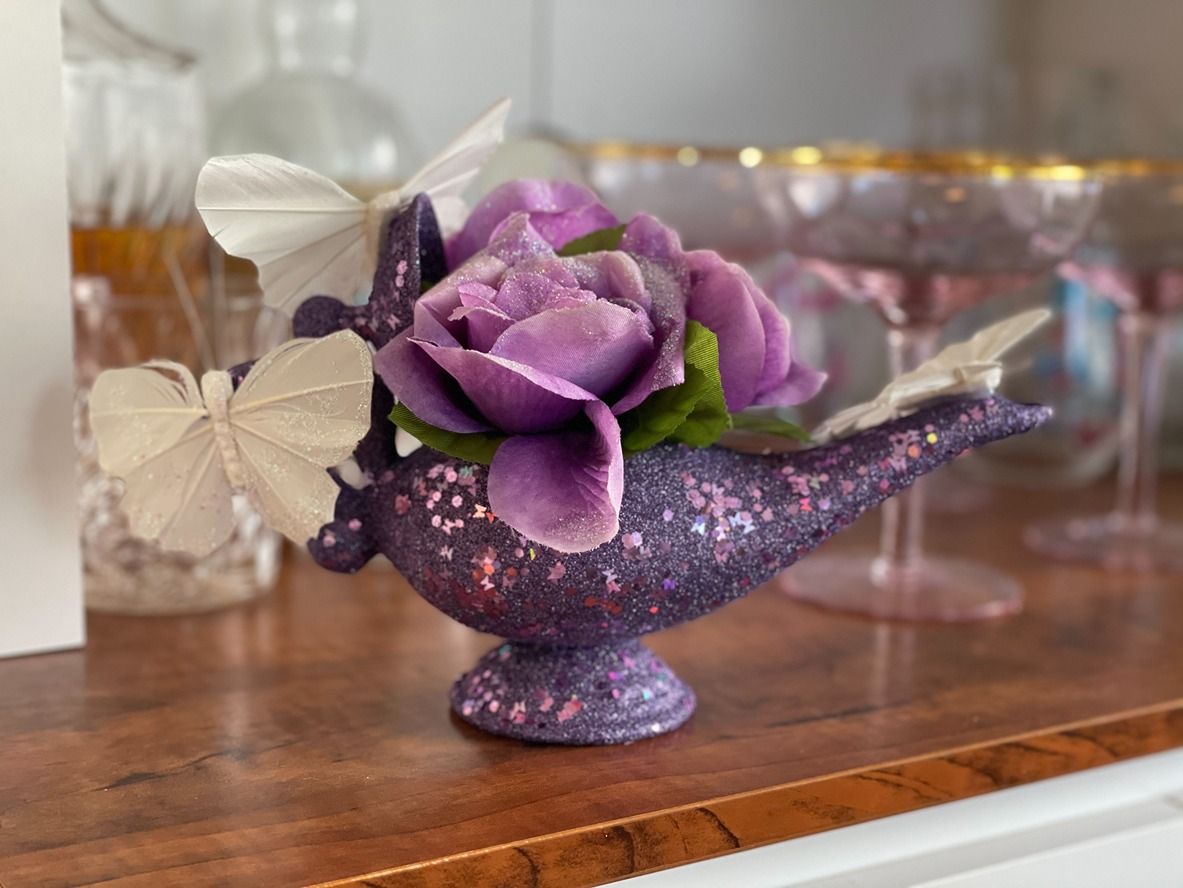 Krewe of Alla
Genie Lamps
Alla's hand-crafted genie lamps are works of art. Each genie lamp tells a story, starting with a similar base and decorated with as many trinkets and crafts that can fit atop the foundation. Krewe members are encouraged to bring a limited amount of lamps to hand out, so it may take more then three wishes to get one of these mystical creations. These limited ornate creations are bound to be the star of your Mardi Gras mantle—if you're lucky enough to get one, that is.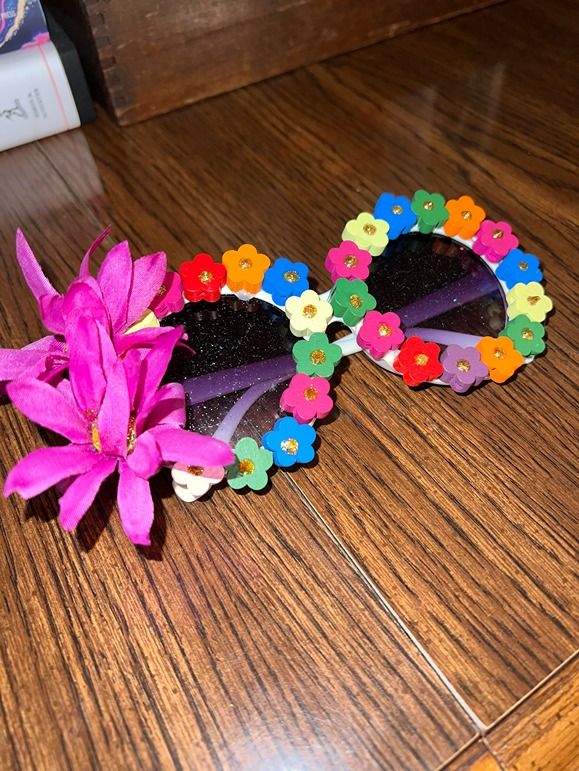 Krewe of Iris
Sunglasses
We could all use another pair of sunglasses, especially festive ones. These artsy-crafty shades are the ideal Mardi Gras accessory. They are the perfect embodiment of Mardi Gras itself—funky, sparkly, and a little bit crazy. They come in various styles and shapes. Some are lined with Mardi Gras beads, covered in glitter, have phrases written on the lenses, and have items stuck onto them like fake flowers, feathers, and pipe cleaners. Iris sunglasses never go out of style. If you catch a pair one year, you can save them and wear them again next parade season.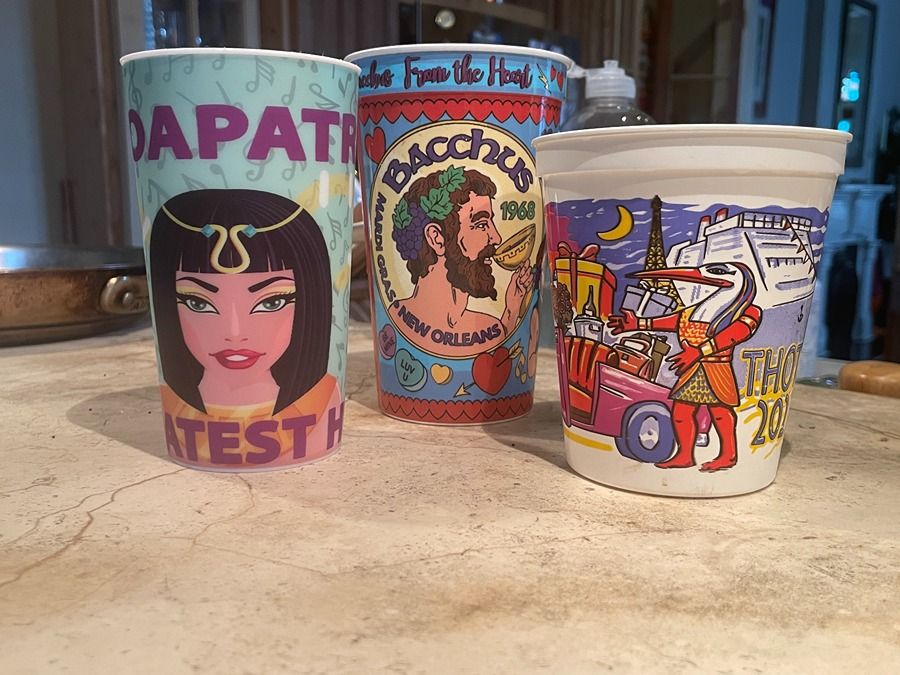 ALL PARADES
Cups
New Orleanians collect Mardi Gras cups like Pokemon cards. They are tangible, functional, and often dated collectables that commemorate each krewe's parade theme for that year. Out of all of the Mardi Gras throws, the cups are something you can actually use on a daily basis. Think water cups, cups for tailgates, parade beers on-the-go, and dishware for children. It's the gift that keeps on giving.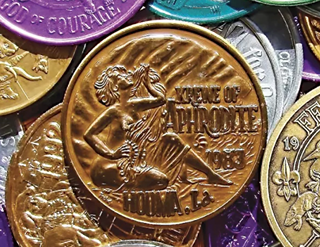 ALL PARADES
Doubloons
Remember as a kid when we used to collect the different quarters from every state? That's kind of what happens during Mardi Gras with doubloons. Krewes throw various styles and colors of aluminum coins, known as doubloons, often stamped with the krewe's name, year of the parade, and some of the krewe's symbols or figures. Some frequent parade-goers collect doubloons religiously. They even string them together to turn them into handmade Mardi Gras wear like doubloon ponchos, vests, and jackets.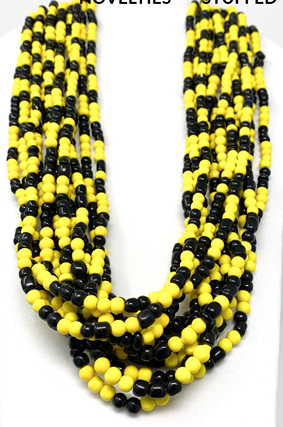 ALL PARADES
Glass Beads
There are plastic beads and then there are glass beads. Glass beads are the caviar of bead throws. They are often smaller necklaces that can be worn with everyday outfits and not thought of as disposable as plastic beads. On the parade routes, they are one of the most desired throws. They can be saved, gifted, or added to your jewelry collection.