The Story of New Orleans's Favorite Candy
Call it a nut job, but there's a whole lot of sugar and history that go into making the praline one of the best things to ever happen to a pecan.
When life hands you lemons, everyone knows that you're supposed to make lemonade. And when life hands you fields of Louisiana sugarcane and pecan trees that grow wild like weeds, you make pralines. But there's much more to the story than that.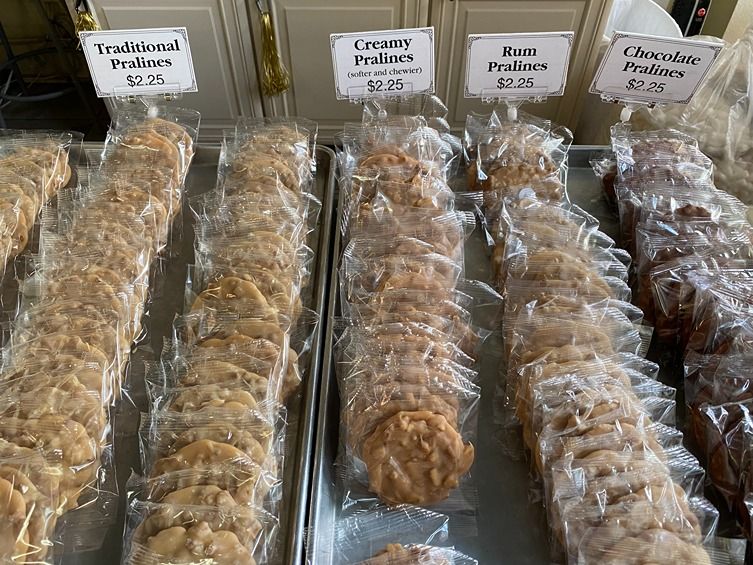 The praline is a classic confection, older than New Orleans itself, and the unofficial state candy of Louisiana.
It dates back to the 17th century with a French marshal, diplomat, and soldier named César. He held many titles, including Count of Plessis-Praslin, Duke of Choiseul, and the man behind the praline. Although the candy was most likely invented by César's personal chef, Clément Lassagne, the famous count lent his name to it. When Plessis-Praslin wasn't off leading an army in the Thirty Years War, he spent his downtime eating his chef's sugary caramelized almonds that therefore came to be known as praslins, and eventually, pralines.
How exactly Chef Lassagne dreamed up the recipe is debated, with possible scenarios including an accident involving spilled almonds in a tub of hot caramel, inspiration from children caught caramelizing almonds in a candle flame, and a request from the count for sugary sweets with which to woo his potential lovers.
But however this nutty treat first came into being, people went nuts for pralines and have ever since.
Nuts for NOLA Pralines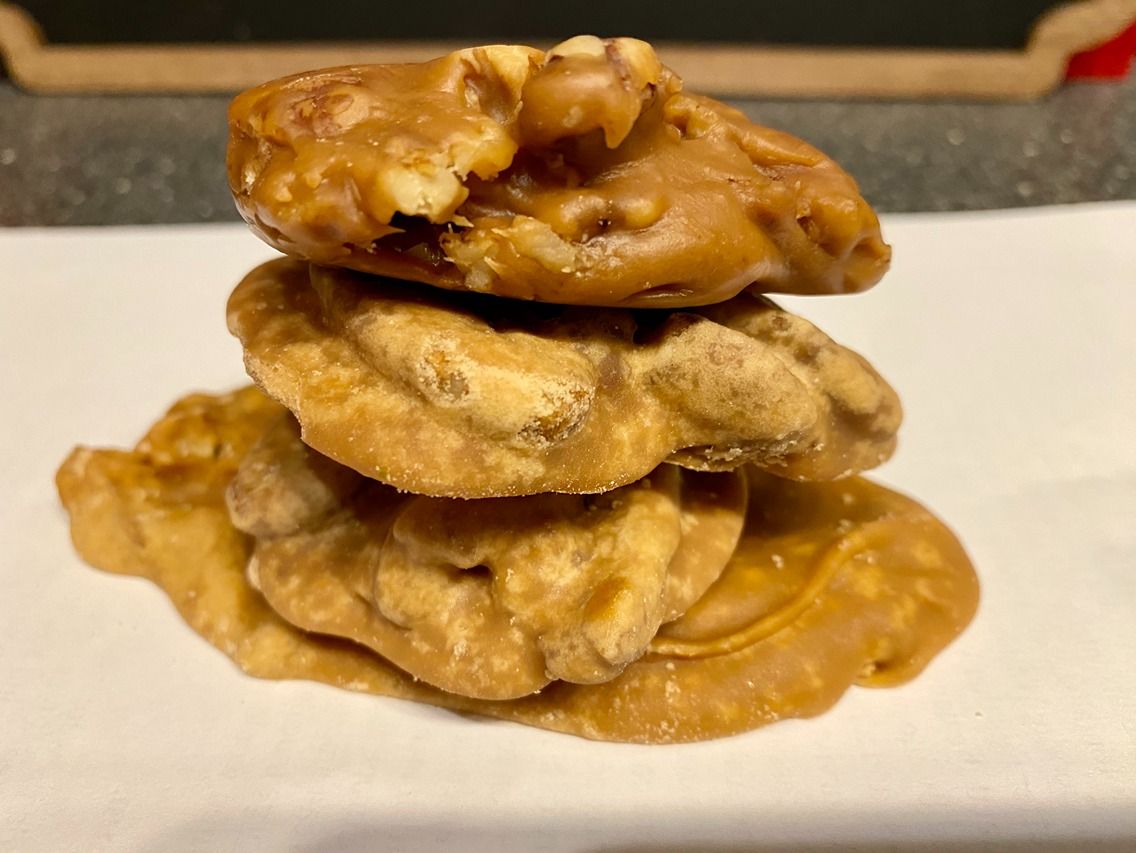 The love of pralines and the recipe for making them came over with the French settlers when they arrived in Louisiana. Some people even credit the famous Ursuline nuns for introducing the candy to New Orleans.
However, the ingredients were modified slightly from the Old World to the New. Pecans replaced almonds, since pecan trees are native to the area and therefore their nuts were a lot easier to come by. They also did away with the chocolate that European praslins typically include.
And so the praline took the form that we know today—a flat, sugary, slightly lumpy, creamy, golden brown patty, chock-full of pecan halves. New Orleans-style pralines look a little bit like the droppings of some sort of giant sugar-coated squirrel.
"They're made with nothing but Louisiana cane sugar, fresh cream, butter, jumbo pecan halves, and love," explains Spencer Naquin, assistant manager of Southern Candymakers in the French Quarter.
Using broken pecan pieces or any form of preservative is frowned upon. "But oddly shaped pecans are okay," he says.
Pralines really are the ideal Louisiana candy. Not only do they take advantage of the abundant pecans and sugarcane growing in the state, but they can also stand up to the harsh Louisiana heat.
"They don't melt under any circumstances," says a staff member at Laura's Candies. "Our pralines are cooked to 242 degrees. So it would have to be over 200 degrees outside for them to melt." Fortunately, even New Orleans in August doesn't reach praline-melting temps.
African Americans, especially free people of color and women in particular, played a huge part in how good and how popular pecan pralines quickly became in New Orleans. These women used to whip up fresh, handmade pralines and then peddle them in the streets to make a living, thus being dubbed pralinières.
Pralines Stand the Test of Time
Nowadays, most pralines are made in home kitchens, at Grandma's house at Christmastime, or in one of several praline shops, mainly in the French Quarter. And every shop has something unique to offer, beyond simply working magic with sugar. Laura's Candies has been open since 1913 and is the oldest candy store in the city. Southern Candymakers' pralines were deemed the best in the country by Bon Appétit magazine. And famous exercise guru and New Orleans native Richard Simmons worked at Leah's Pralines back when he was in high school.
But perhaps the praline shops' biggest asset, besides pecan wishes and chocolatey dreams, is an ongoing devotion to quality, history, and tradition.
"For New Orleanians and Southerners in general, pralines are a very nostalgic candy," says Suzie Stokes, manager of Leah's Pralines and the great niece of Leah herself. "They are part of our traditions and our food memories. Pralines are an important element in the culinary fabric and history of New Orleans."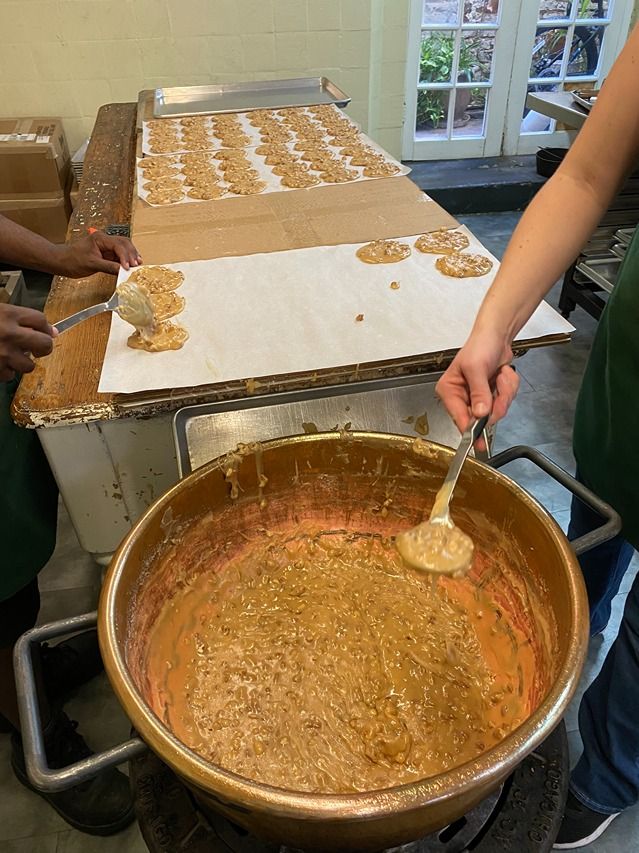 That's why they're still produced the old-fashioned way: Most local shops make their pralines fresh every day, mixing up the best locally-sourced ingredients and scooping every single praline out by hand onto a buttered marble slab to cool. In many cases, even those flimsy individual plastic wrappers that give the pralines a deceivingly commercial feel were each painstakingly applied by hand.
"We use the same method and recipe as they did 300 years ago," explains Naquin of Southern Candymakers, "except that now, we use electricity to heat them up."
Yet making everything by hand doesn't seem to slow them down much—they're still lean, mean, praline machines. Leah's Pralines cooks up around 400 delicious pralines daily in their tiny kitchen, while Southern Candymakers manages to pump out as many as 3,000 every day between their two locations. And that doesn't even account for the many other candies that these shops produce, from toffee to taffy, turtles to truffles, bark to brittle.
During high season, which is around the holidays, Leah's and Southern Candymakers might use a combined total of up to 4,320 pounds of pecans in just a month. That's the approximate weight of a rhinoceros.
And then there's that troublesome little question of pronunciation. Locals and Southerners know that a praline is really a "praw-LEEN," but visitors from other parts often get it wrong.
"'PRAY-lean' is what you do in church," jokes Southern Candymakers manager Chuck Williams.
And that nut that they use to make them? It's a puh-KAHN, not a PEE-can (the latter is for extended road trips or overnights in the woods).
Pralines are a True Taste of New Orleans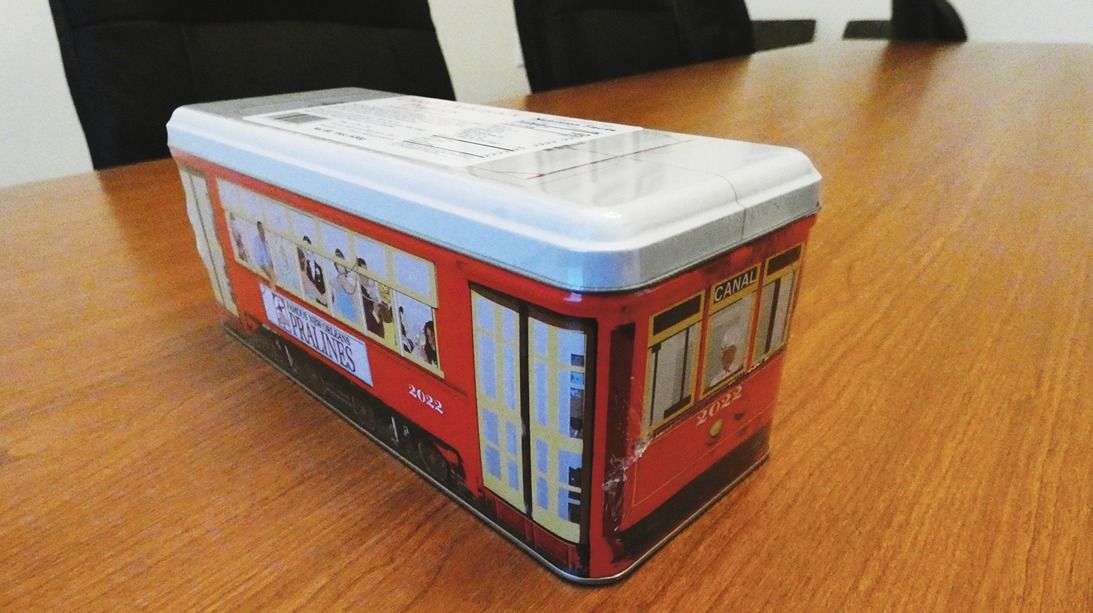 So what is it that has visitors to the city buying several thousand pralines and even lining up around the block to get them? For starters, they're delicious. And they're a true taste of New Orleans.
"Pralines are very much tied to tourism here in New Orleans," says Stokes. "For tourists, this candy is an interesting, unique food that they haven't seen anywhere else. And they make great take-home gifts or souvenirs."
Naquin adds, "Pecan pralines are happiness in candy form."
And that's pretty much it in a nutshell.