A Summer Season for Fresh, Local Produce
Summer is a season of sunny days that give way to some of the freshest, sweetest, and healthiest harvests year-round. With juicy fruits and crunchy, fresh vegetables ripe for the picking, the summer season is a wonderful time to shop fresh and local produce, and in New Orleans, fun and locally engaged farmers markets are a great way to gather delicious, quality ingredients, while giving back to fellow community members. While you may not have thought about it much, there are many key benefits and reasons for shopping local products. First off, locally sourced food simply tastes better, fresher, and is healthier for you than what's on the shelves of today's grocery stores, and along with that, buying local, fresh produce helps your own community and ensures a cleaner environment and a more sustainable future. If you're in the market for shopping fresh, local produce of the abundant summer season, then you may need to check out Where Y'at's top picks for New Orleans farmer's markets.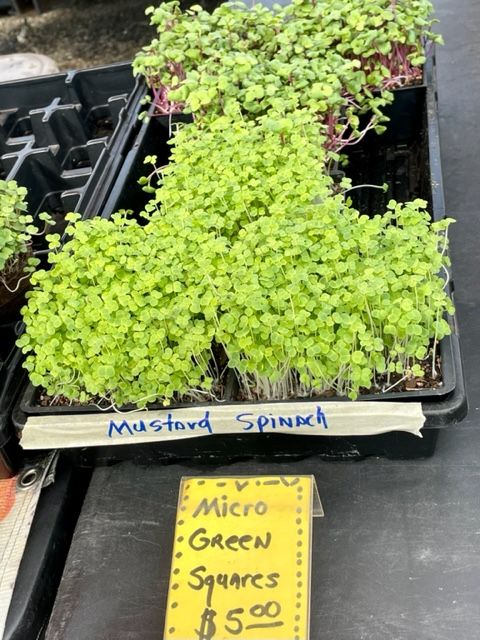 Take Your Pick of the Freshest New Orleans Farmers Markets
Uptown Market: Tuesdays from 8:00am-12:00pm
Every Tuesday, the Crescent City hosts an adorable farmer's market by the Mississippi Riverside in Uptown, New Orleans. Here, you can shop fresh, vibrantly colored produce and food from local vendors that are passionate about keeping the Crescent City happy, healthy, and fed well. All of this, and right next a to a beautiful view of the river running through the heart of New Orleans. You won't want to miss this riverside farmers market. Uptown Square, 200 Broadway St., at the river, Uptown, Tuesday Market | Market Umbrella | Crescent City Farmers Market
Mid-City Market: Thursdays from 3:00-7:00pm
Located at the intersection of Lafitte Greenway and Bayou St. John, this farmer's market finds its home in the heart of New Orleans' Mid-City every Thursday. Operating year-round, the vibrantly green scenery offers a fitting backdrop for the handiwork of passionate local farmers and food artisans focused on fresh, local ingredients. Delicious, local food and produce can't get much better than this, and its later hours make for an easy stop after a long day of work, relaxation, or whatever else you may be getting up to. Lafitte Greenway, 500 N. Norman C. Francis Parkway at the Bayou, Mid-City, Thursday Market | Market Umbrella | Crescent City Farmers Market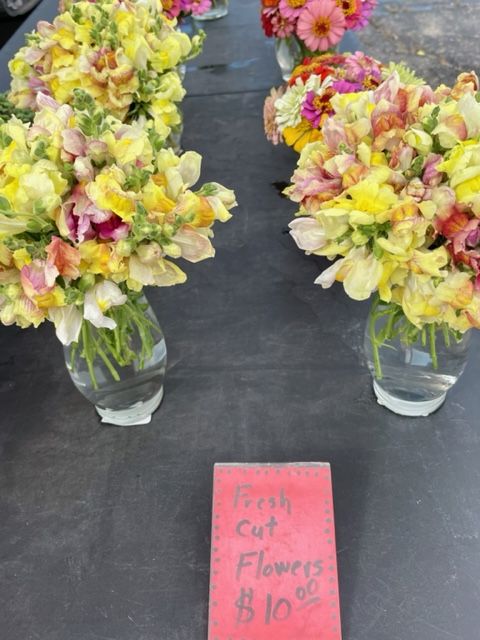 City Park Market: Sundays from 8:00am-12:00pm
Planted in City Park's Tad Gormley Stadium, this farmer's market quite possibly showcases the Crescent City's most modern take on the farm to table initiative, and with the ability to preorder items from any of the present vendors through the CCFM online ordering system, the more modern setting is all too fitting. Fresh produce and food can of course be bought in person with the added flair of fresh air and a sunny day each Sunday this summer, so come on out and take your pick of the best and freshest local ingredients. New Orleans City Park, Tad Gormley Stadium, Marconi Dr. at Navarre Ave., City Park, Sunday Market | Market Umbrella | Crescent City Farmers Market
Summer Season Favorites
The abundant harvest of the summer season boasts fresh, juicy, crunchy produce that is ripe for the picking. If you're no stranger to summer, I'm sure you're dreaming of cold watermelon on a hot, sunny day or vibrant peaches that are sweet and juicy on the tip of your tongue. You're in luck because New Orleans farmers markets have these fruits fresh and ready, along with more produce than you can imagine. Right now, blackberries, blueberries, cantaloupes, figs, and more are ripe for the picking, and along with that, the Crescent City farmers markets are ready with crisp veggies, like okra, cucumbers, sweet corn, creole tomatoes, and so much more that are in season. To spice up your locally-bought food, basil and sage are ready for the summer and available at your local farmers markets, where you can also get the freshest seafood around town. For the summer season, hard & softshell crabs, red snapper, wild catfish, shrimp, and flounder are only some of what's ready for you to take straight to your table. For a full list of the freshest ingredients offered from season to season at the Crescent City's Farmers Markets, check here.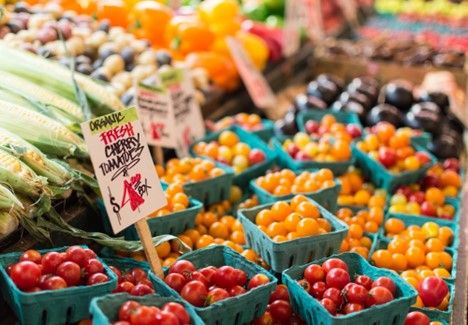 All in all, you won't want to miss what's cooking up at these farmers markets and all the fresh, local food they have to offer. Stop on over to one or all of these market locations to get a taste of crisp, juicy produce from passionate community members like yourself. Crescent City Farmers Market hopes to see you soon.