Stacey Morelos Marin, my mother, ran a food truck with my father when I was a toddler. Until I was three, they sold burgers and shredded chicken adobo sandwiches out of Pop's, named after Pop's Chok'lit Shoppe from Archie Comics.

New Orleans and Louisiana's history are overflowing with mamas who taught their children to cook. In the grand tradition of industry moms like Leah Chase and Ella Brennan, here are some of the moms who have shared their food with all of us, as told by their children who've worked with them.
Where Y'at (WYA): Tell me your mom's name and what she does or did.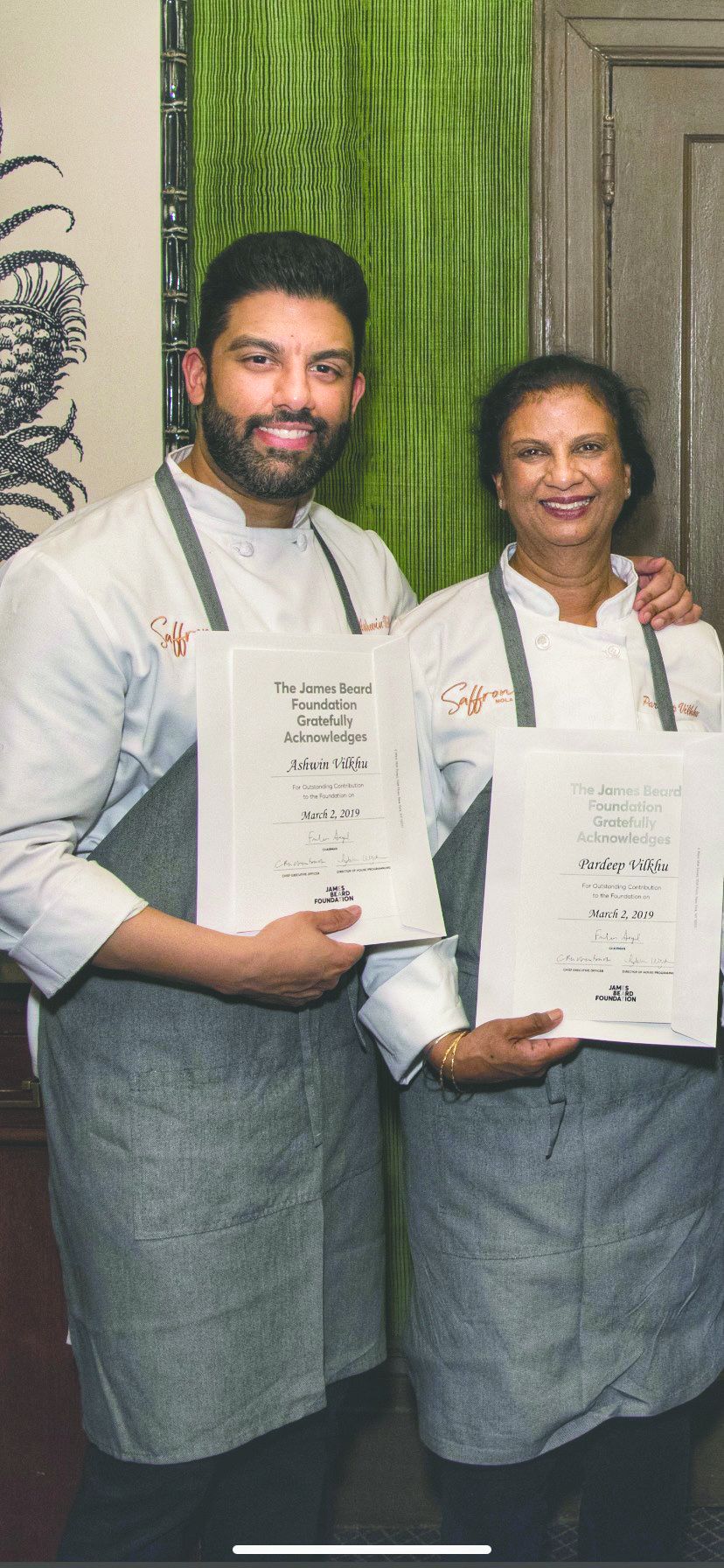 Linda Green (LG), The Ya-Ka-Mein Lady
Miss Shirley Mae Green. She cooked for the Orleans Parish School Board for 33 years and catered for St Francis de Sales Catholic Church every Sunday. She also held banquets for the church and donated the proceeds. And she used to feed Zulu Krewe before their parade, where she cooked for judges, too.
Adamandios Toras (AT), Please-U Restaurant
Ελένη Στεφανιάς Τωρας. Eleni Stefanias Toras. Restaurateur and fulltime grandmother, cultivator.
Hailey Hunt (MH), Milkfish
Cristina Quackenbush. She is the chef and owner of Milkfish.
Ashwin Vilkhu (AV), Saffron NOLA
Pardeep Vilkhu. She is the director of operations, who handles the a.m. prep, accounts payable, backend office, and all the catering operations of Saffron.
Joyce Park (JP), Little Korea BBQ
Mi Park. She makes all the kimchi, all the sauces, and all the banchan for our restaurant. My dad and I have our parts too, but they're all her recipes.
Jack Walker (JW), Slap Ya Mama
Jennifer Walker. She's retired now, but she is the founder of Slap Ya Mama.
WYA: What's your favorite food memory of your mother?
LG: We had fish every day. Her friends would go fishing and stop by and drop it off: perches, eels, everything. My mama taught me how to clean fish, how to cook. She got it from her mom and her grandmother. She used to say, "You can cook for looks if you want, but you better cook for taste. It'll keep them coming back for more."
AT: I have two. I can't choose. Her single-pot cooking. She uses aromatics like rosemary, bay leaf, garlic, and fresh Greek oregano from her garden. And her baking skills—kataifi, baklava, and galaktoboureko.
HH: When I was younger, my siblings and I all loved when she used to make Cream of Wheat. And she went and made longganisa as well. It was the first time I ever had it, and it was so sweet and delicious. I just exploded with happiness. I was like six or seven.
AV: An Indian dish, aloo parantha. Every time she makes it, it's like the first bite is a flashback to childhood. It's potatoes, green chiles, and cilantro stuffed in a flat pastry made from durum flour. Then it's essentially pan-fried, with very little oil.
JP: My family came here from Korea when I was in 5th grade. In Korea, every single day, I'd come home from school, and she'd make fresh snacks. Every day it was different. Every morning I was always looking forward to coming back from school. We didn't eat out much because she always made food for us.
JW: Her teaching [my brother] Joe and I how to cook in the kitchen. We were so young we were standing on chairs. I can still see it in my memory.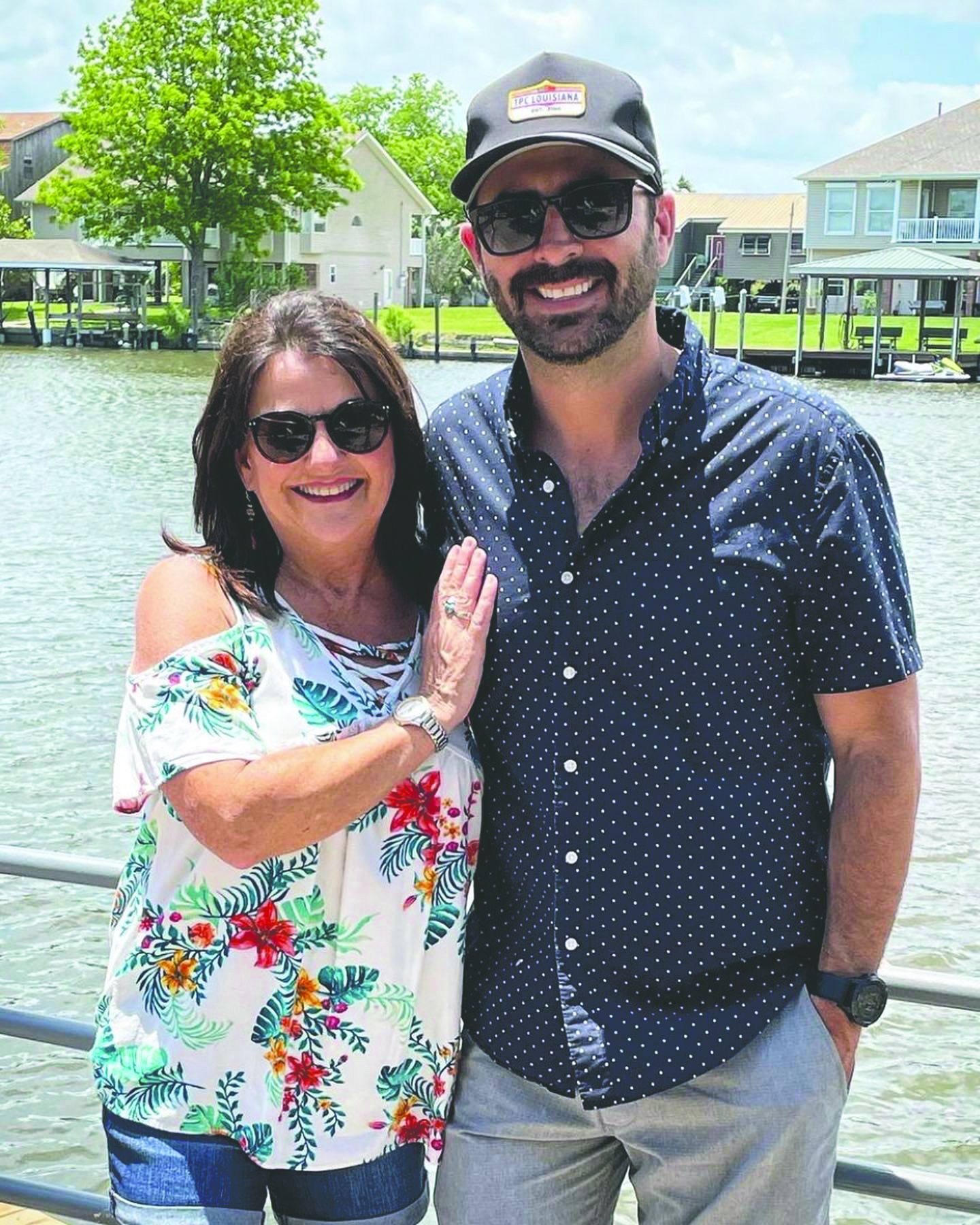 WYA: What's your favorite dish your mom makes or made?
LG: So many. My mom cooked every day. Red beans and rice, white beans and meatloaf, the ya-ka-mein, and of course, fish every day.
AT: Rabbit stew with homemade French fries. The stew has plenty of bay leaves, onions, fresh tomatoes, garlic, and a little cinnamon.
HH: Her kare-kare, with white rice and an egg on top. It's my favorite. Obviously with bagoong on the side—gotta have the bagoong.
AV: Dosa, a naturally fermented crepe made from rice and lentils. It's a split chana dal, with rice and water. Soak overnight; blend it up. It's a beautiful batter. Lots of applications for it too. We're North Indian, and this is a South Indian dish, so it was a treat for us. À la minute!
JP: Oof! That's a hard question. I can't pick one. Kimchi soup, braised beef stew, spicy fish soup, kimchi, japchae, chives pancake, and many more.
JW: Her baked chicken. She makes an amazing baked chicken. We probably had it at least once a week growing up. I always ate the white meat, and my brother ate the dark. That's how we split it.
WYA: Have you ever cooked anything that impressed your mother?
LG: When I started fixing the ya-ka-mein, she said, "Well I didn't know you knew how to do this." And I said, "I watched you make it." I was just selling it to make ends meet after I lost my job after Hurricane Katrina. My family, we were trying to tell her to quit the ya-ka-mein and retire. She said, "No, it's not my time." I'll never forget, she said, "It's not my time, but it'll be your time. If you stick with it." And she was right.
AT: Reverse-seared whole picanha, roasted eggplant peeled and puréed with onions and garlic. Growing up in Greece, my mother never had access to many meats. So, this to her, was exotic and delicious.
HH: Yes, actually. I obviously know how to make Filipino food and family meals like spaghetti. But she's really great with Creole cuisine, too. She gave me a red beans and rice recipe, and I made it. And she was incredibly impressed. I'm not too proud to say that even though I grew up in NOLA, I needed my mama's red beans recipe.
AV: I worked on a chaat dish for months. Savory, sweet, and spicy-hitting all the umami. Crunchy, creamy—so many things in one bite. I'd work the dough and pasta machine, roll it out, and shape them to look like bone marrow. I fried the chip and stuffed it with potato, chickpeas, tamarind, and mint chutneys and all these spices. I presented it for the restaurant. My dad hated it, of course. But my mom really loved it. The flavors were amazing. He's never let me put it back on the menu after that one spring.
JP: She likes my food okay. Korean army stew—that's the one thing she told me she can make, but that I make it better.
JW: Yeah, of course. Grilled, bacon-wrapped duck breasts. I made them for a cooking competition and won. She was impressed.
WYA: Describe your mother in
one word.
LG: Beautiful.
AT: Devoted.
HH: Charismatic.
AV: Compassionate.
JP: Affectionate.
JW: Loving.