Mardi Gras is a judgment-free zone, and many people want a standout look, but may be at a loss of where to start. Thanks to local experts, everyone can partake in a refresher course of how to get a full Mardi Gras look together.
The "anything goes" mentality for Mardi Gras that extends to its costumes and attire, can certainly be liberating. A time of year to dress how you please and to get truly creative offers a contrast to most people's everyday lives. This, however, can be a double-edged sword. With so many sources of inspiration, it's difficult to know what direction to take. Whether you are a new resident unsure of how to begin preparations, or a long-time dweller looking for new ideas, the city offers a number of resources. This compilation of expertise, knowledge and opinions, featuring practical and creative breakdowns, offers a fun approach to costume creation.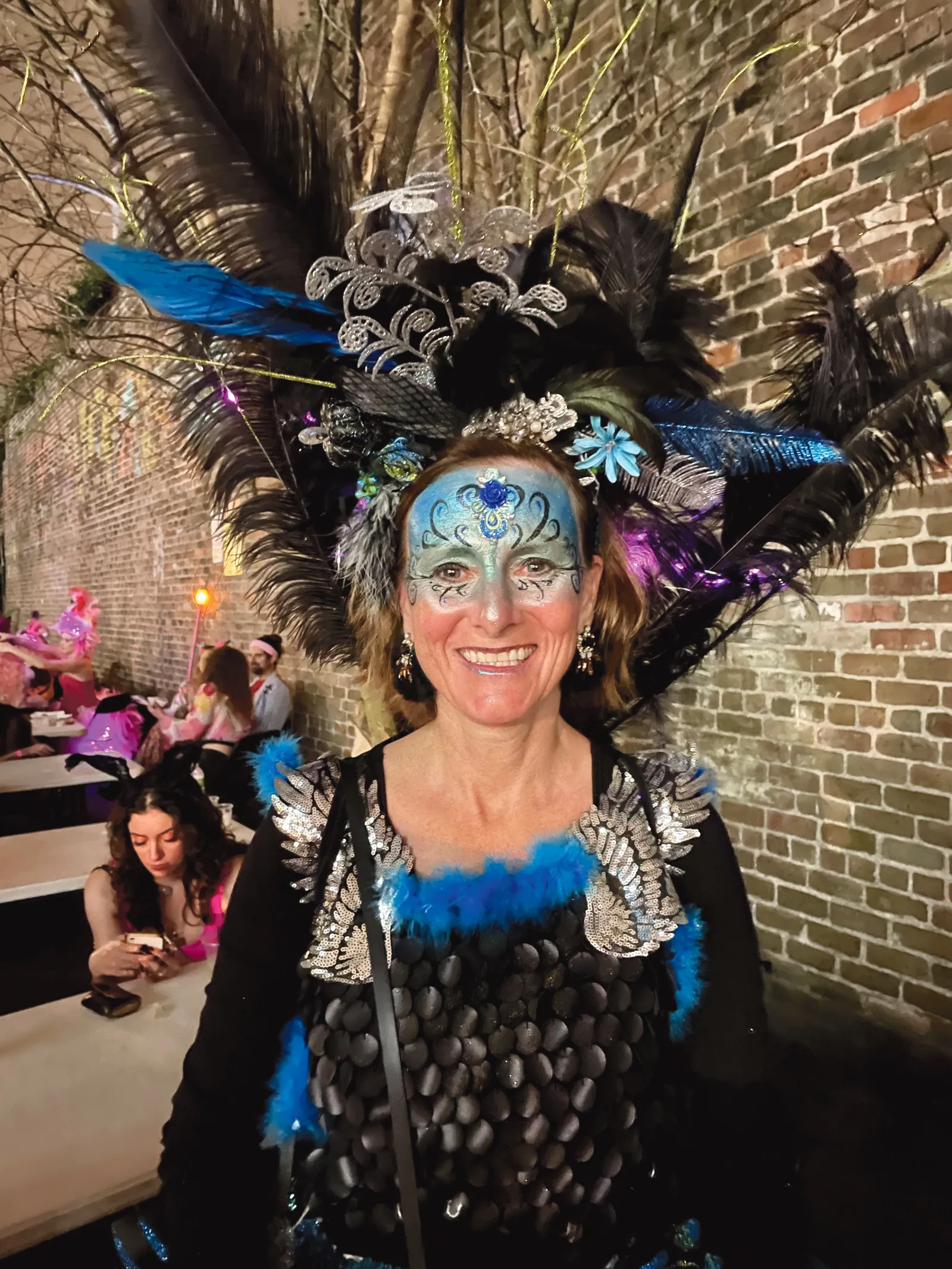 The preservation of costume culture is an important resource to look towards. One institute and its founder helping to do so is the Mardi Gras Museum of Costumes and Culture. The museum was opened six years ago, and provides an intertwined educational and entertainment experience. Founder and operator, Carl Mack, has a collection of costumes that he has accumulated over the years. He also has knowledge of the holiday's history, including the European traditions of Carnival, pre-Lent. During this time, meat supplies were fully consumed, to avoid waste, and commoners poked fun at and pretended to be royalty through dress. The royal influence reigns today in the city, with traditional attire and Medici collars. However, the multicultural impact on the holiday should not be forgotten, such as its African, and Creole influences. The museum recognizes that the holiday is shaped by Mardi Gras Indians, and all the walking clubs.
An insightful reminder that Mack shared is that the elements of satire and decadence can still serve as a guide for the holiday today. Despite being the first to start doing green, gold, and purple reveler costumes, he is still in touch with how to create looks for the present-day holiday. His first tip is to start with a strong foundation, such as a bodysuit. More of his advice includes taking a note from the city: engineering and even thinking outside typical mediums. He also recommends E6000 glue as opposed to hot glue.
Once you've got this strong foundation, he recommends making it shine using mirrors, sequins, or glitter. A burgeoning trend he recommends is LED lights within a costume. Mack also offered the great advice that with Mardi Gras, there is always more to learn. To continue sparking inspiration, visit the Mardi Gras Museum of Costumes and Culture, located at 1010 Conti Street. Along with tours, they also offer mask decorating classes, and you can learn more by visiting themardigrasmuseum.com.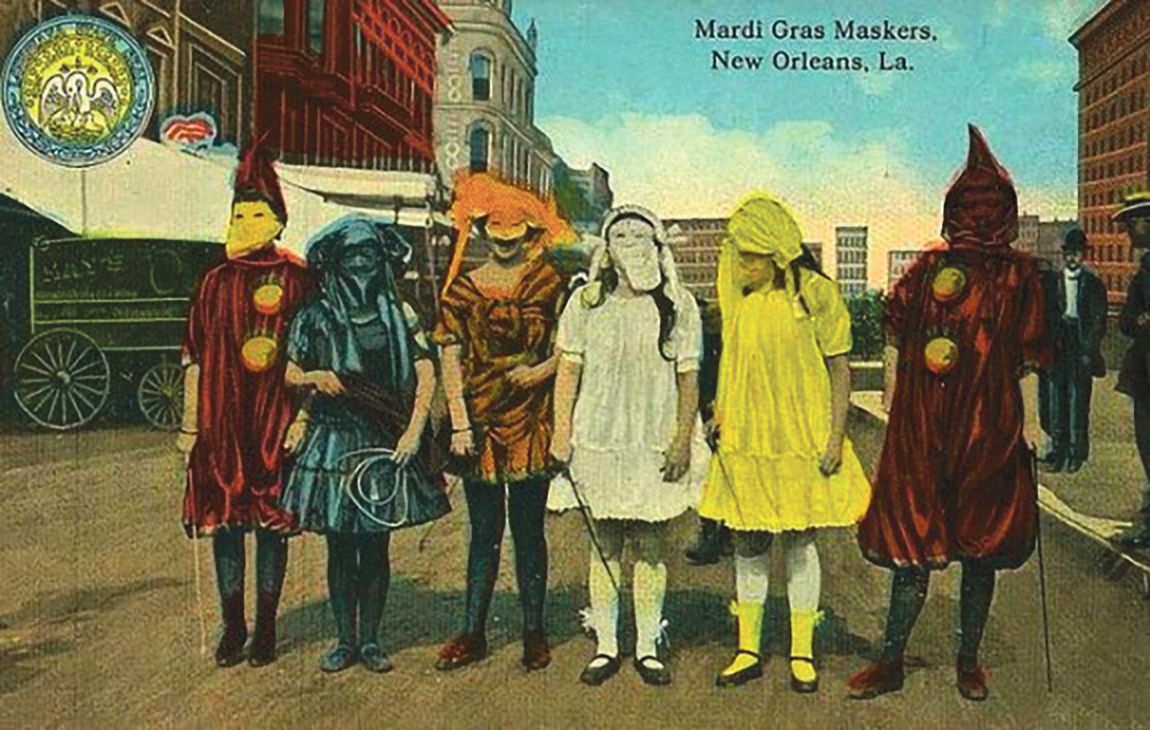 When it comes time to execute your costume and outfit once you have come up with a theme or concept, there are a number of great resources within the city. One that can help you truly stand out and fully assist with all your DIY needs is Nola Craft Culture. Owners Lisette Constantin and Nori Pritchard both grew up in New Orleans, and that, along with being members of the Krewe of Muses, allowed them to see that there was a need for a city-centric craft supply store. Part of their mission is to offer a place where you can feel like a kid in a candy shop only surrounded with colorful glitter, feathers, and sequins. This passion has translated to their vast number of offerings that extend beyond products—they know crafting is a therapeutic as well as cultural experience.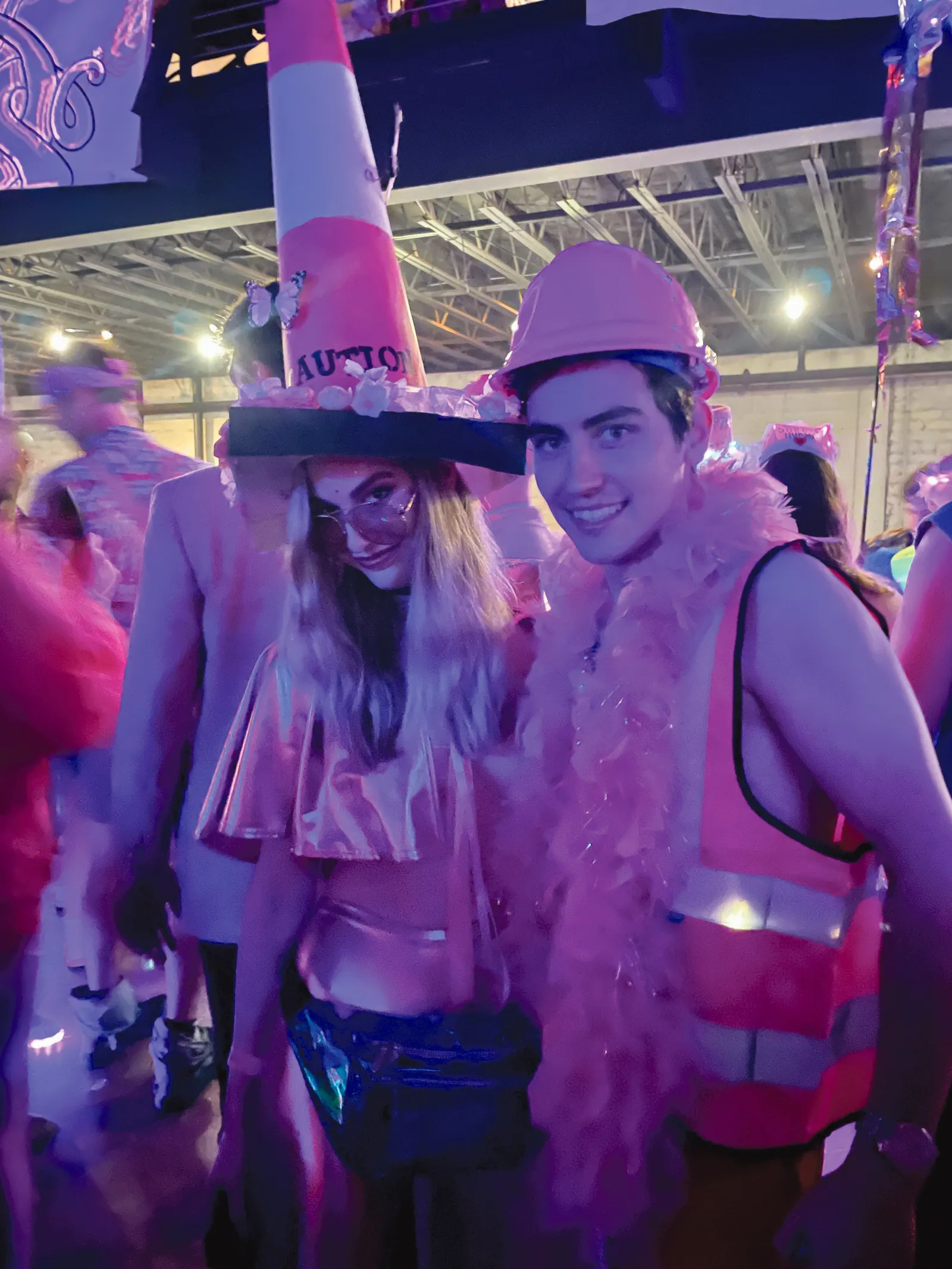 At the heart's center of Nola Craft Culture is a mentality of collaboration, which can be a unique tip as well when creating Mardi Gras looks, so brainstorm with friends and family. They've aimed to create a low-pressure environment, even offering a community work space. Their craft workshops include: Glittering Skills, Working with Transfers, Sculptural Design, Headdresses & Fascinators, UV Resin, Polymer Clay Design, and Sewing 101. The shop offers an abundance of products and online shipping. Additionally, they have a local artisan's market and carry local brand Elektra cosmetics for those looking to add to their overall look. Constantin and Pritchard share that it's important to start with materials that speak to you, and that the first step is a leap of faith. The overall theme should be what brings you joy. Overall, they recommend moving forward with whatever speaks to you, and channeling the spirit of Mardi Gras how you see fit. Learn more by visiting nolacraftculture.com.
Once the holiday rolls around the corner, everyone is excited to celebrate but the lead up and choosing how to stylize yourself can produce butterflies in your stomach. A great place to start for foundations is thrift and vintage shops, as they are not only affordable, but also have distinctly unique finds. Some great vintage shops include: Swamp Rag's Vintage, Miss Claudia's Vintage Clothing & Costume, Glue, Funky Monkey New Orleans, and Blue Dream. As per thrift shops, some top ones in the city include: Bridge House Thrift Store, Junk's Above, and Goodwill Industries of Southeastern Louisiana. Even if you don't have a full costume closet, you may already own a number of things that can be utilized. This Mardi Gras, don't be afraid to put your own spin on a costume as you see fit.