Locals know that crawfish season runs from roughly January to June. But if you're looking for crawfish during the summer or fall, there's a place to go where the crawfish are gigantic. The crawfish there are actually lobsters, and the place is Maine.

Maine also has a deep-rooted relationship with Louisiana because of the Acadians. Acadians, including Cajuns, are the descendants of French colonists who settled in Acadia during the 17th and 18th centuries. Acadia was a colony that stretched from Nova Scotia through Maine and parts of Canada into Quebec.

The Acadians were deported from the colony by the British during the French and Indian War in what was called "The Great Upheaval." The British suspected the Acadians of aligning with the French, and, for this, carried out what many felt was an ethnic cleansing of sorts. Over 800,000 Acadians were forcefully moved to Louisiana, creating the backbone of Cajun heritage.
There are still signs of Acadian influence in parts of Maine. August 15 is National Acadian Day in Canada, and many in Maine celebrate it as well. The French language is still embraced, and Maine Acadians are known to work the waters to survive, just as their brethren to the south in the bayous of Louisiana.
Another similarity of Maine Acadians to the Cajuns of Louisiana is their adoration of lobster, which is comparable to our love of crawfish. Maine harvests more lobster than any other state in the country. But lobster was not always a luxury food item; in fact, it was so plentiful that it was originally only fed to the poor and convicts.
Now lobster is the most valuable species in the seas of the United States. In 2015, Maine harvested just over $500 million worth of lobster. It can be found on menus and markets all over the state; even McDonald's sells a version of the lobster roll.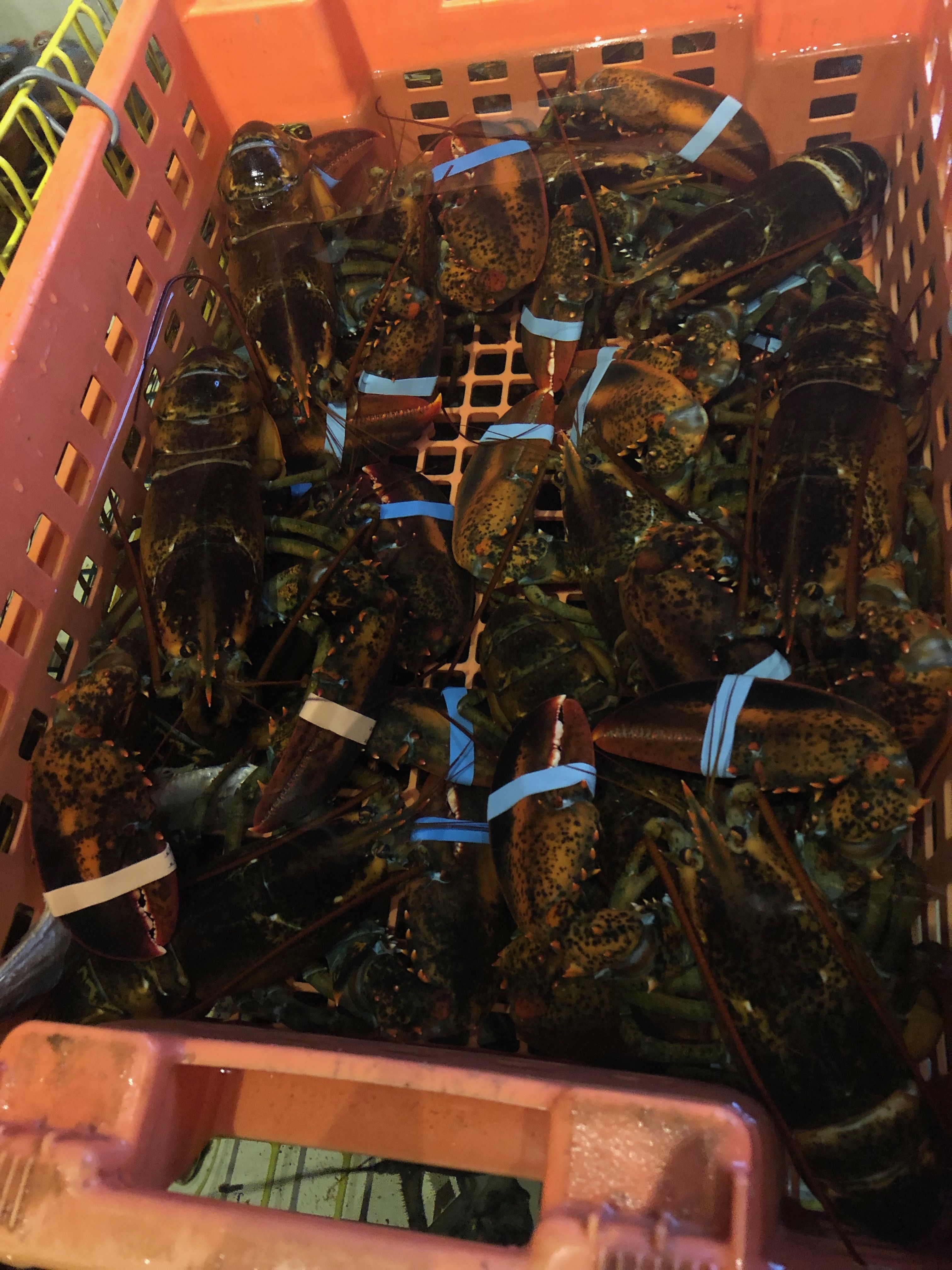 Crawfish became synonymous with the Cajun Acadians who settled in Louisiana after being forced from their homes by the British. One can imagine the expression of an Acadian from Maine seeing crawfish for the first time. While our Louisiana lobster is smaller and typically cooked with more spices, it's a wonder why Louisianians don't eat "crawfish rolls" the way that people in Maine eat lobster rolls.
Maine has a reputation for being an idealic spot of beautiful peaks and ocean front views. For many, it recalls something seen on a postcard. While that describes only a part of Maine, the good news is that idealic image absolutely exists along the coasts of the Atlantic Ocean.

If you're heading to Maine, consider making Portland your home base. Named the 2018 Restaurant City of the Year by Bon Appetit, Portland is Maine's largest city. Its metropolitan area has just over 500,000 people, giving it the feel of a big town. Portland can be easily reached via major airline hubs, though there are no non-stop flights from New Orleans.

First settled in 1632, Portland's economy relies primarily on tourism. Its port is the largest tonnage seaport in New England, and the tech sector has recently grown in this beautiful town. The Old Port district is popular for its 19th century architecture and nightlife.

A central spot in Portland is Monument Square-a town square that features the Portland Soldiers and Sailors Monument, dedicated in 1891 to those who fought in the Civil War. A restaurant not to miss in Monument Square is David's Restaurant, which has been a local favorite since 1983. Monument Square can be clearly seen from the large windows of David's.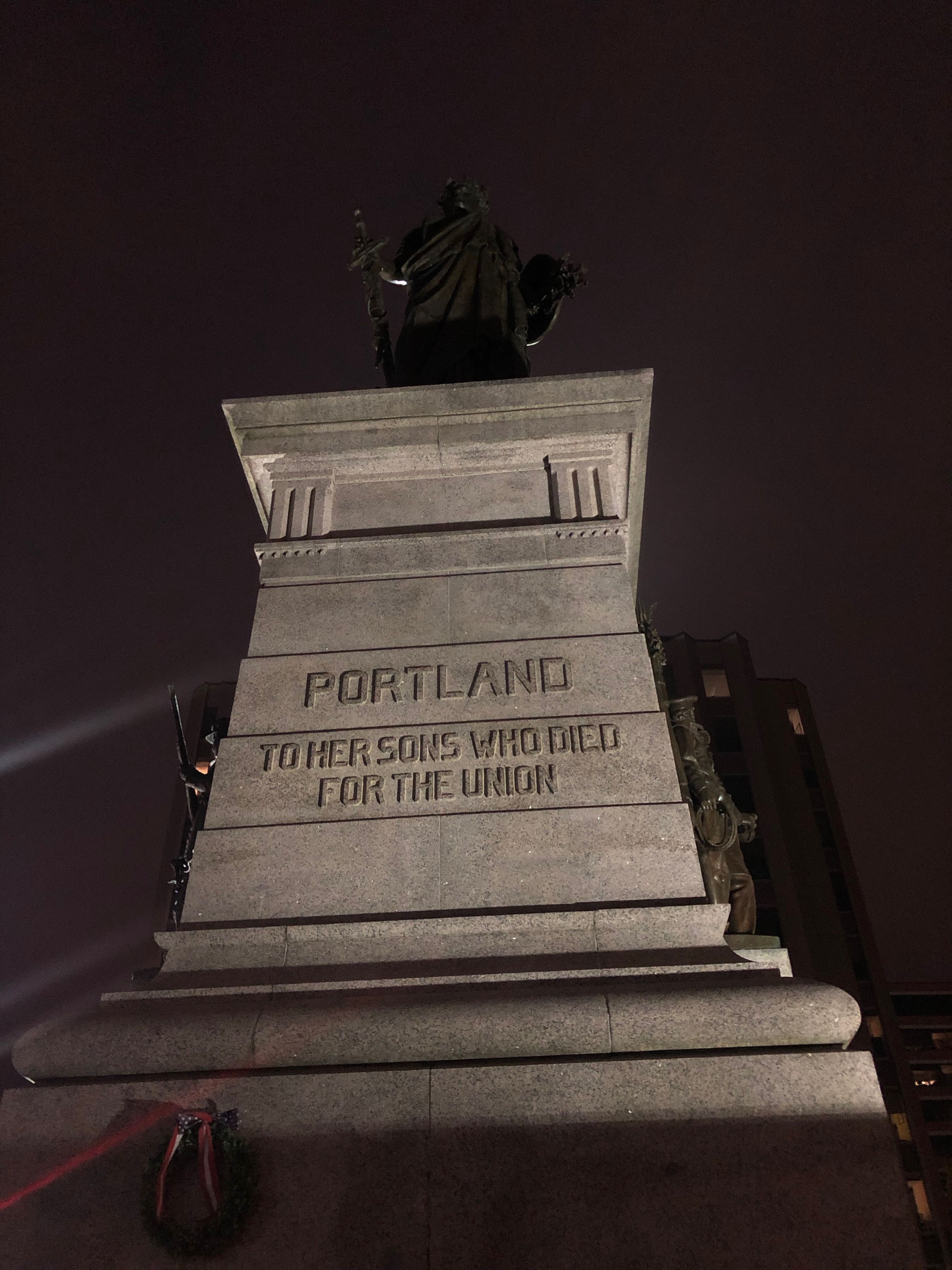 David's is headed up by Chef David Turin, who also owns two other restaurants in the area. The food highlights imaginative flavor combinations while focusing on the fresh local ingredients that are in season. Chef David was Maine's Chef of the Year in 2012, and the food shows it.

Highlights include locally sourced dishes such as the Opened Face Lobster "Ravioli," Fresh Scallops, and Duck Foie Gras from locally sourced ducks. The menu also has pizzas that are great for sharing, including a nod to Louisiana with the "Cajun Reggae" that features blackened chicken. Save room for dessert as their Berry & Apple Crisp features fantastic locally sourced berries and apples. davidsrestaurant.com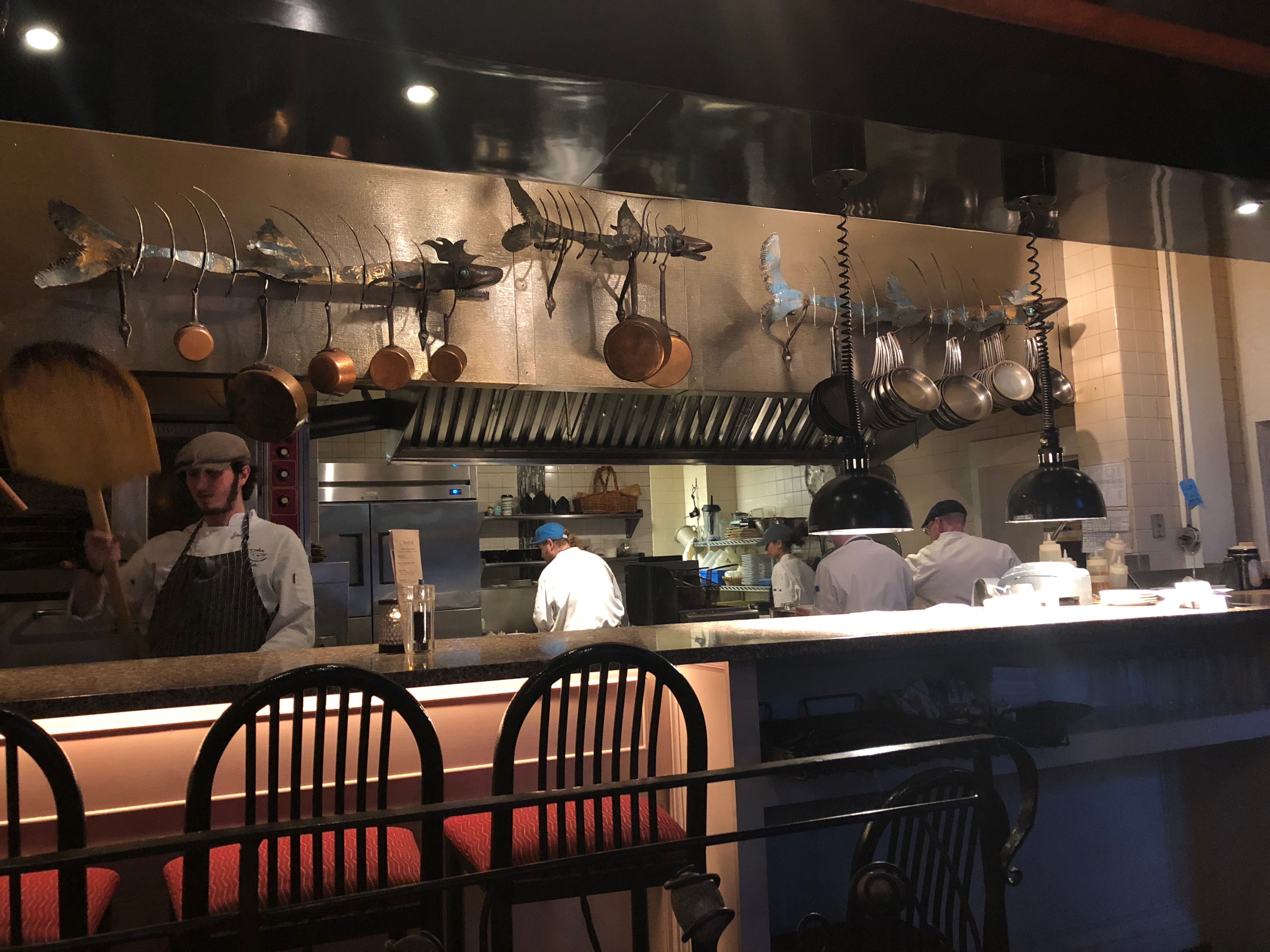 While Maine is the land of lobsters, it also features fantastic oysters from its cold Atlantic waters. Eventide Oyster Co. is a bustling spot near downtown that displays its fresh oysters up front in the bar area. Other seafood highlights include the Tuna Crudo and the Grilled Squid Salad. Eventide does feature a Lobster Roll on its menu; it's an original spin on the dish and not the traditional one that can be found in other restaurants. eventideoysterco.com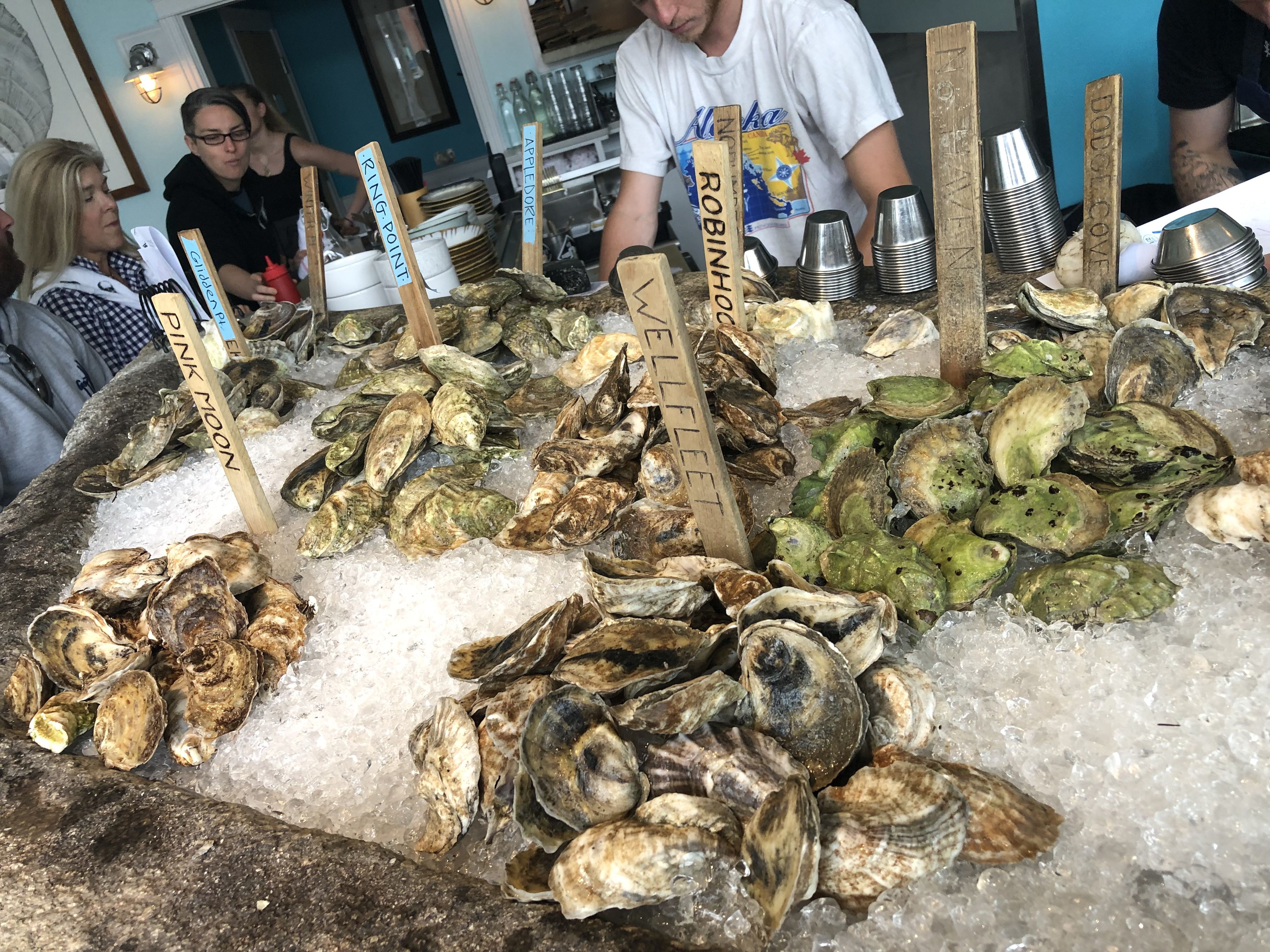 Though Portland is a fantasticlly hip city, coastal Maine presents those landscapes that provide those memories emblazened on postcards. It's all about the rocky coastline, lighthouses, beautiful islands, and lobster galore. The perfect spot to stay for a taste of the real thing is the Sebasco Harbor Resort in Phippsburg.

About a 45-minute drive from Portland, Sebasco is beautifully located on 550 acres along a rocky coast; it features gardens, a waterfront, thick woods, and more. A great spot for couples or families alike, is the locale that you never want to leave. Since 1930, Sebasco has been the sort of Maine destination that has it all.

Sebasco features two restaurants: Pilot House and The Ledges. Both have wonderful blueberry pancake dishes made with wild Maine blueberries for breakfast and fresh-off-the-dock Maine lobster and lobster rolls for dinner. You can also enjoy an authentic Maine lobster bake with lobster, clams, mussels, and more.
Sebasco Harbor Resort is the type of place where one feels right at home. Over the years, the resort has been frequented by famous people, including Eleanor Roosevelt, among others. Enjoy the day on their golf course, at the full-service spa, or on the water on their boat "The Ruth."
Sebasco Harbor Resort features a variety of accommodations including the Main Lodge, the Fairwinds Spa Suites, and the Lighthouse. Some cottages feature 10 bedrooms, perfect for large families travelling together. Each feature comfortable beds and furniture along with bucolic views of the ocean. There's also sailing, biking, kayaking, and a solar-heated saltwater pool that's wonderful on a warm day. sebasco.com
Coastal Maine features many fascinating towns, parks, museums, and more. Driving north along Highway US 1 is a beautiful trip featuring great ocean views and charming little towns. This includes including Wiscasset-home to Maine's most famous lobster shack, Red's Eats.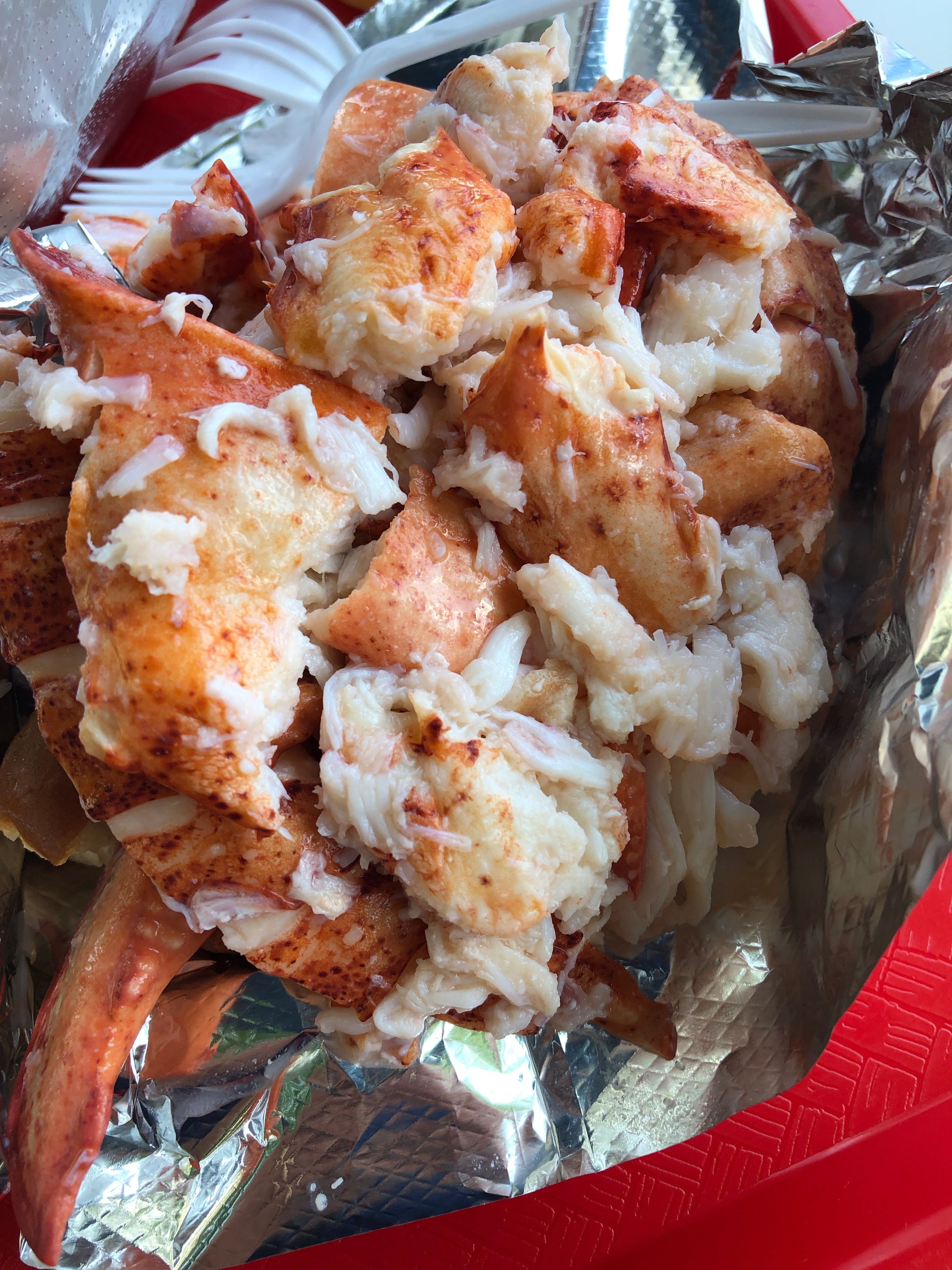 Red's Eats advertises itself as the World's Best Lobster Shack. Red's is small roadside restaurant right on US 1 that's known for its huge and delectable lobster roll.Their rolls feature not just claw meat, but a full tail and more on a top-split New England hot dog bun with butter and/or mayonnaise served on the side. During high season the line can last anywhere from 60 to 90 minutes, but is well worth it. redseatsmain.com
Continuing on US 1, will eventually bring you to the charming town of Rockland. Rockland Harbor brings more magical views of the sea, where you might even see a seal. Rockland also features some of Maine's best museums: the Farnsworth Art Museum, the Maine Lighthouse Museum, and the Center for Maine Contemporary Art, which are all highlights of this classic coastal town.
While in Rockland be sure to eat at Café Miranda. This spectacular restaurant features an incredibly expansive menu that features something for everyone. Since 1993, Chef Kerry Altiero has molded a menu that travels through many different cultures, with influences from Thailand, Italy, China, Greece, Poland, and almost everywhere in between. The remarkable thing is that every dish is a hit. There are so many highlights to the menu that it's hard to point out the top ones. The vegetables are grown at the Chef's own Headacre Farm, and all of the meats are locally sourced from throughout the region. The lobster and local seafood here is amazing, but if you have always wanted to try a dish from another culture that you've never had before, this may be your chance. cafemiranda.com
Just up the road from Rockland is the town of Camden. Located on Penobscot Bay, Camden is filled with charming stores, restaurants, and 19th century houses. A number of boats, including the Surprise, offer charted rides in the surrounding waters that can last a couple of hours or even a number of nights.
But the highlight is Camden Hills State Park, where the mountains meet the sea. The park features 5,700 acres of wooden hills and 30 miles of hiking trails. One can also reach the summit of Mount Battie by car; from there, the view of Camden Harbor and Penobscot Bay is breath-taking. Camden Hills State Park also features a plethora of picnic areas as well as offering camping with an advance reservation.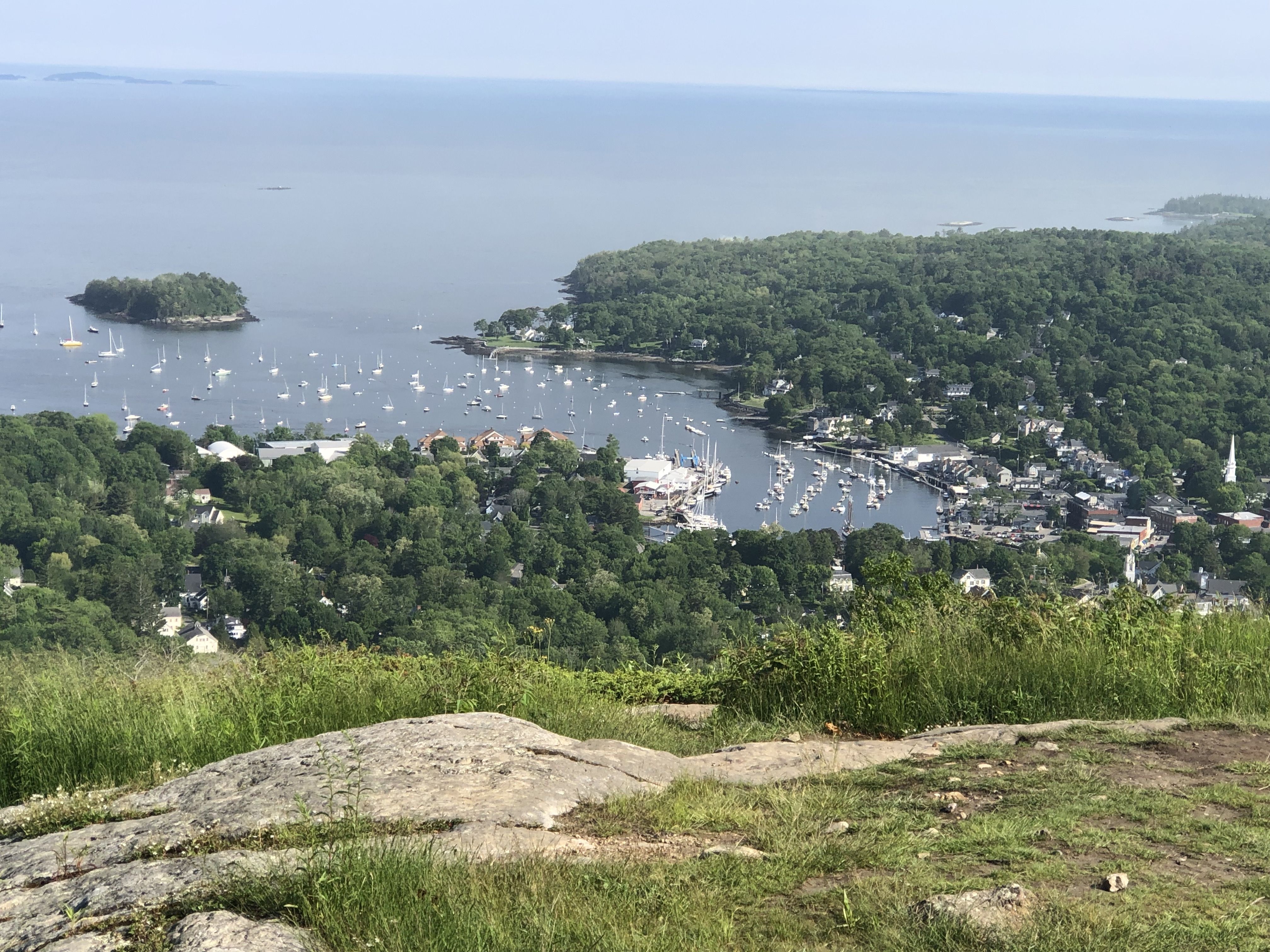 Coastal Maine is filled with numerous other delightful towns, each with its own favorite local lobster shack. Between these towns and the lively city of Portland, a trip to Maine is a great escape. If you are a Cajun, or just enjoy crawfish, you owe it to yourself to visit this special state.