Rosh Hashanah, the Jewish New Year, occurs in late September, and we continue through the season, observing the ten High Holy Days, culminating in Yom Kippur, then Sukkot, and Simchat Torah.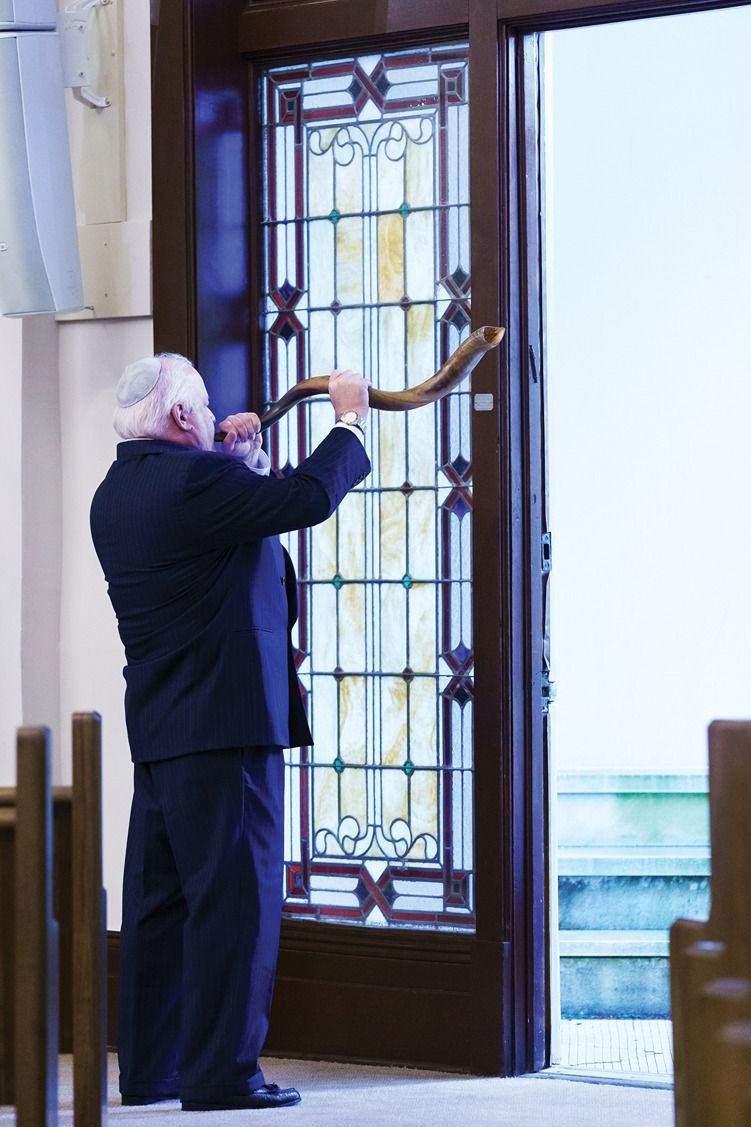 Autumn Schedule of Hebrew Holidays:
● Rosh Hashanah: Sunset on Sunday, September 25 into the evening of Tuesday, September 27
● Yom Kippur: Sunset on Tuesday, October 4 into the evening of Wednesday, October 5
● Sukkot: Sunset on Sunday, October 9 into the evening of Sunday, October 16
● Simchat Torah: Sunset on Sunday, October 16 into the evening of Tuesday, October 18
There are many ways to celebrate these holidays throughout New Orleans. Whether you are devoutly Jewish, an occasional practitioner, rediscovering your heritage, or interested in learning about someone else's culture, here are a few options for you: attend services at one of half dozen synagogues throughout the city; tune in to catch services broadcast on WLAE; volunteer to do outreach through a Chabad house, the Jewish Community Center, or the Jewish Federation of Greater New Orleans; build a sukkah; or eat a bunch of delicious Jewish food by local bakers and chefs. Our five favorite places for traditional food are Stein's Deli, Bad Dog Babka, Kosher Cajun NY Deli & Grocery, Challah Creations by Nancy, and Smoke & Honey.
For those of you who are unfamiliar, here's a little breakdown of what each of these Autumn holidays is about.
Rosh Hashanah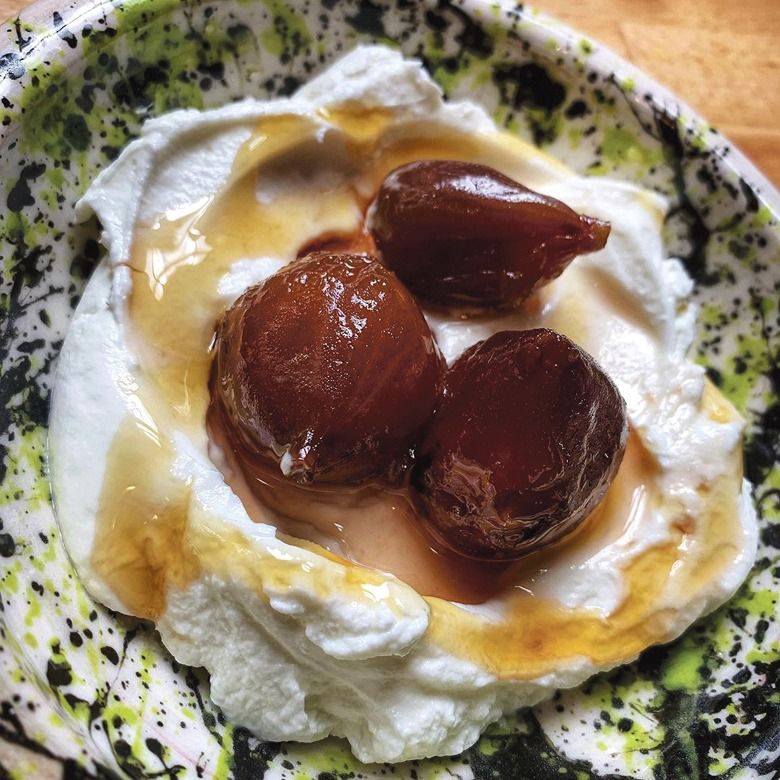 Rosh Hashanah is the Jewish New Year. It translates to, "the head of the year." Its alternative name is Yom Teruah, which loosely means, "day of shouting, blowing, or blasting." That refers to the joyful and cacophonous sound made by blowing into a hollowed out ram's horn, a bugle-like, ancient, traditional instrument that is meant to be played at least thirty times each day of the holiday. If you've never heard one, imagine being in an echoey room with a happy, congested elephant; it's really an experience.
There's a lovely tradition of eating apples dipped in honey and saying a little prayer of hope to bring on a sweet new year to come.
Yom Kippur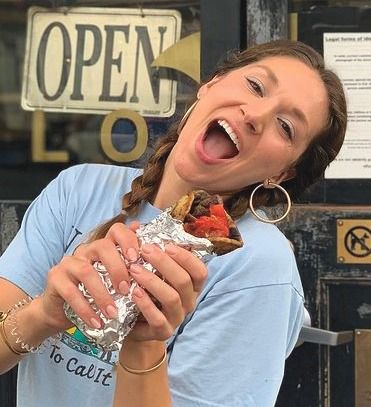 Yom Kippur marks the last of the "Days of Awe," also translated as the "High Holy Days." The beginning of Rosh Hashanah to the end of Yom Kippur is a ten-day period that celebrates and symbolizes the anniversary of the creation of the world. Yom Kippur is considered one of the holiest and most somber days of the year. It is the day of Atonement, a day to fast, to repent, and to pray. In biblical times, rituals and goat sacrifices were made to represent sins leaving the body. Nowadays, many Jews choose to spend Yom Kippur in synagogue or in silent reflection. While this way of observing tends to follow within the faith, it isn't a bad idea for any among us, no matter what religion, to spend a few hours taking account of our deeds and making amends for the year that came before.
As Judaism is a strongly food-based religion, and we live in the food-based capital of the United States, it's worth mentioning that Yom Kippur's 25-hour fast, a sacrifice of bodily needs and comfort, is both preceded and often succeeded by feasts, so stock up on smoked fish, cream cheese, and bagels in advance. They will be in high demand.
Sukkot
Sukkot, the "Feast of the Tabernacles" or the "Festival of the Booths" is a particularly interesting holiday to celebrate in Louisiana. Sukkot begins by building a sukkah. A sukkah is a fragile, temporary architectural structure, with a roof made of tree branches and at least three delicate walls. This handmade hut is where all of the meals and rituals, throughout the holiday, are celebrated. Some bold believers choose to sleep in the structure as well, though along the Gulf Shore, that can become a tricky task. Sukkahs are purposefully made flimsy, so that you are exposed to the elements and can see the sky. Living outside for the duration of these days is a reminder that anything can happen at any moment, nothing is guaranteed, and we should be celebrating every moment of life that we are blessed to experience.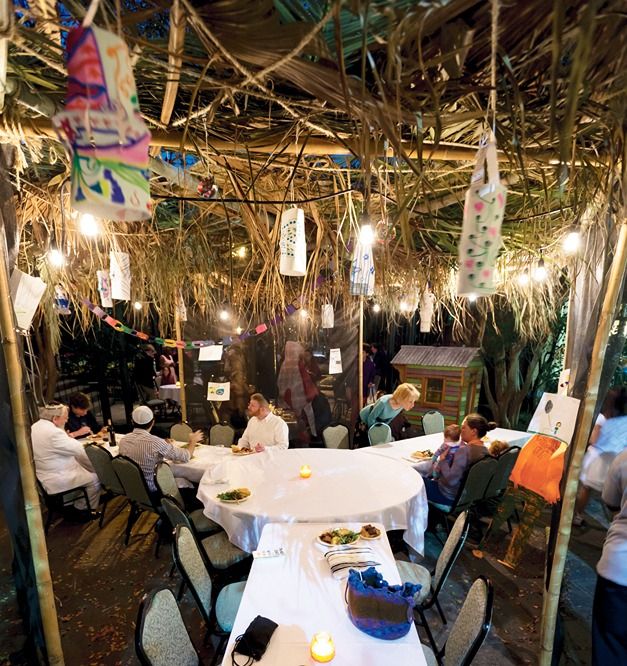 Foods from the harvest make the bulk of the dishes for this celebration, though, as it is about feasting, very few ingredients (that are kosher) are off the table.
Simchat Torah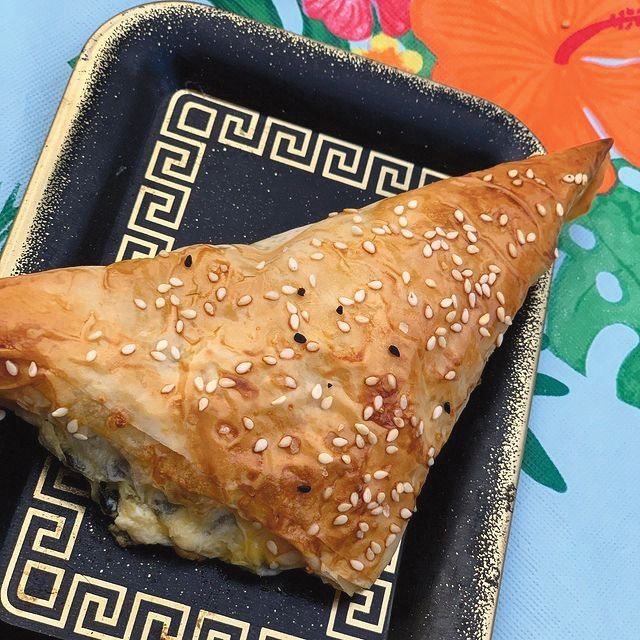 Simchat Torah is all about dancing and singing, while carrying around the sacred texts. Ideally, you've read the entire Torah in the past year and this is the time to reset and begin again. You're not supposed to work during the holidays but you're especially not supposed to work during this one, because it is the last event to come before Hanukkah. You've got two months to work until then. For now, rest and revel.
This celebration is all about kreplach, a Jewish meat or vegetable filled dumplings, eaten like wontons, in broth or fried with applesauce and sour cream.
Many thanks to Rabbi Katie Bauman of Touro Synagogue, who added some wonderful insights and information, including how WLAE will be broadcasting the High Holiday services, for the second year in a row, and how, last year, the Archbishop made a blessing and welcomed the Jewish Community into the fold; how celebrating Sukkot in the hurricane season of Louisiana is an extraordinary experience, as our safety and spirituality is so very tied into the natural elements here; and pointing out how the food, music, costumes, and dancing of Simchat Torah are also such an organic pairing with the city of New Orleans.
*Happy Holidays!* Chag sameach!