The "Feastival" will take place on May 1 through May 4, with the goal of bringing Jazz Fest food to the New Orleans community, in light of Jazz Fest's cancellation.
A number of New Orleanians have recently launched a website, JazzFeastival.com, in hopes of the site acting as a virtual food festival allowing Jazz Fest food vendors and foodies alike to connect while remaining socially distanced. The website has facilitated the process of buying food for pickup, delivery, or shipping. Additionally, Jazz Feastival is the endorsed food pairing of Sofa King Fest and 504life.org.
The non-profit grantee funding this event is the Krewe of Red Beans, who have recently implemented "Feed the Second Line," an organization working to feed second line groups, Mardi Gras Indians, and brass band musicians across New Orleans, while simultaneously employing out-of-work musicians and artists and supporting locally owned restaurants throughout the coronavirus pandemic. If you are interested in making a donation towards Feed the Second Line, click HERE.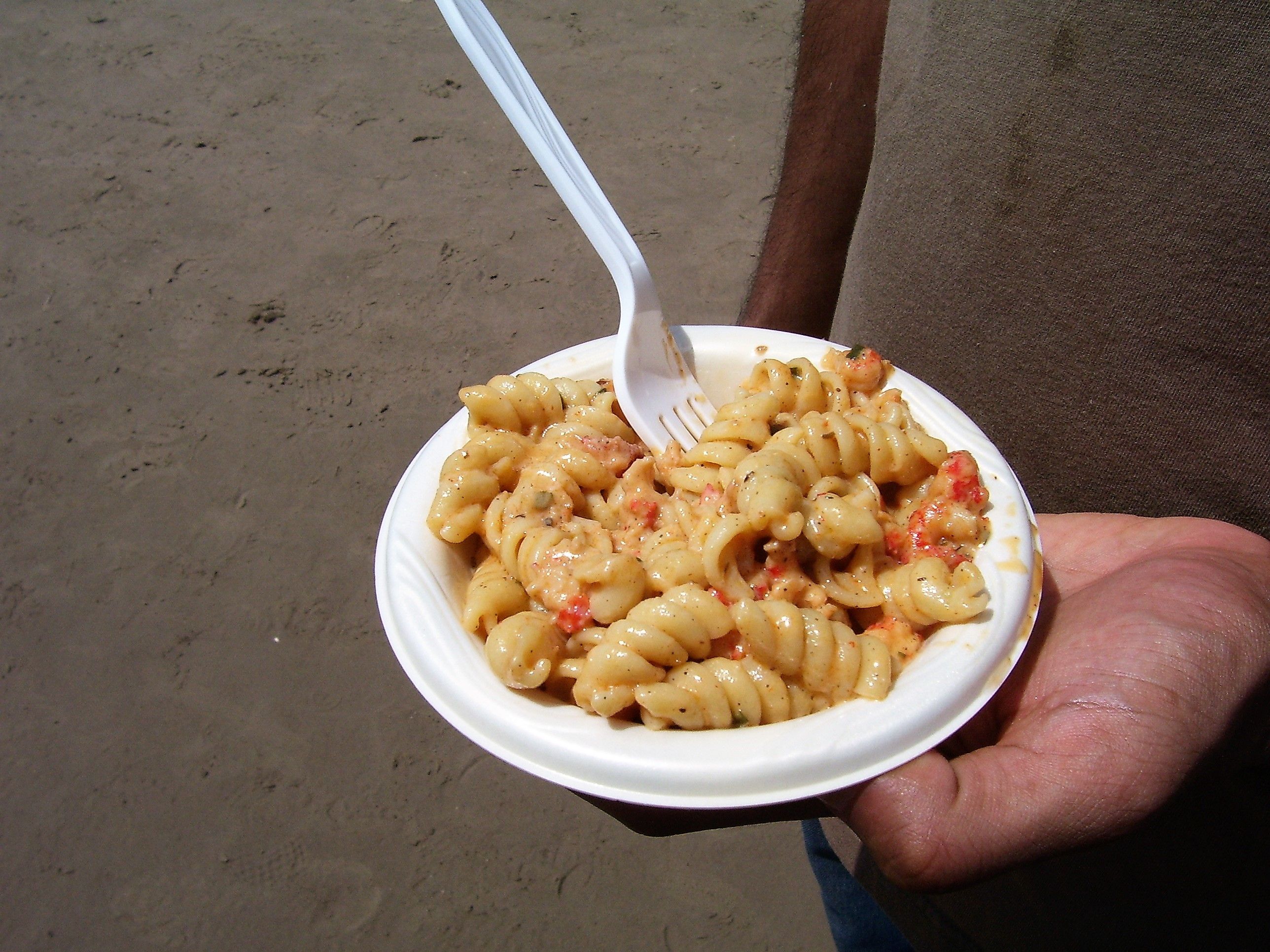 JAZZ FEASTIVAL ON THE WEB:
Website: jazzfeastival.com
Facebook: facebook.com/jazzfeastival
Instagram: @instagram.com/jazzfeastival

As for COVID's effect on vendors, Jazz Feastival seems to be offering the support they need. Erin Patton Merrick, from Patton's Catering, notes that the festival has been "instrumental (pun intended) in helping us spread awareness of our operations during these uncertain times." Merrick further explained that it is "locals helping locals at its best," which is what keeps the New Orleans culture alive.
Miss Linda Green, "The YA-KA-MEIN Lady," expresses gratitude to Jazz Feastival for helping her in this difficult time, explaining that she had been planning to work Jazz Fest and French Quarter Fest. She explains how COVID-19 "just shut [her] down," noting that she had no current income coming in. Yet, Miss Linda Green further explains, "I got my health, and I'm alive to say these words. My family and friends call to check on me. That makes me feel good. It is painful. But what you go to do is just shake it off and keep it movin'! You just gotta go with the flow, do the right things, and listen and be respectful out there."
Jazz Feastival's Directory of Jazz Fest Food Vendors includes:
Patton's Caterer's (Crawfish Sack, Crawfish Beignet, Oyster Patty)
Kajun Kettle Foods (Crawfish Monica)
Prejean's Restaurant (Crawfish Enchiladas, Pheasant, Quail, and Andouille Gumbo)
Mrs. Wheats (Meat Pies)
Miss Linda Green "The Yak-Ka-Mein Lady" (Yakamein, Pork Chop sandwich)
Cottage Catering (Crawfish Strudel, White Chocolate Bread Pudding)
Canseco's (Cuban Sandwich)
DiMartino's (Muffaletta)
Ajun Cajun (Yakiniku Po'Boy)
Roman Candy Co.
Café Du Monde (Beignets, Café Au Lait)
New Orleans Coffee Co. (Coolbrew Coffee)
Angelo's Bakery (Cream puff, Eclair, Coconut Macaroons, Brownies)
Fireman Mike's Kitchen (Shrimp and Grits, Alligator Sauce Piquante, Shrimp and Okra gumbo)
Mona's Café (Hummus, Falafel, Gyros)
Smitty's Seafood (Crawfish)
Francofonte (Gelato, Sorbetto)
TJ's Gourmet Foods (Crawfish Bread, Alligator Sausage Kabob, Louisiana Blue Crab Cakes, Shrimp Remoulade Salad, BBQ Shrimp Po'boy, Shrimp Remoulade Po'Boy)
Benna'chin's (Spinach, Plantains, Chicken on Stick)
All vendors offer takeout, delivery, and shipping, all of which are listed on the Jazz Feastival website.