We take any given holiday as an excuse to celebrate. National Chianti Day on September 1st is no different. With the essence of French culture infused throughout the city of New Orleans, we are understandably all wine connoisseurs on some level.
While we'd do anything to visit the Chianti region in Tuscany ourselves, we can still find a way to celebrate in our own city. Even if Chianti isn't you wine of choice, any wine lover will be euphoric when brought to any of these local spots.
Best Italian Restaurants for Wine
1. Tavola
3413 Veterans Memorial Blvd, (504) 577-2235, atavo.la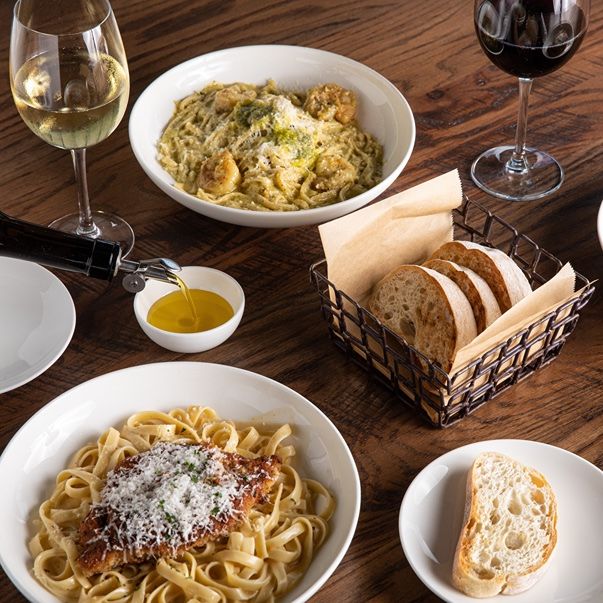 Tavola is a fantastic choice when it comes to all things Italian. This modern wine bar offers wines of every sector, from whites, reds, pinks, and everything in between. If your looking for a cocktail instead, you can try Italian cocktails like a Negroni or a spritz veneziano.
Start off with uber-good appetizers such as baked goat cheese al forno or fried eggplant, or go in on a pizza for the table. If you want to pair your wine with something light, you can order the butcher board which comes with a delectable spread of meats and cheeses. Standout entrees include their crab cake and Gulf shrimp Alfredo, their Gulf shrimp and roasted cauliflower piccata, and the paneed speckled trout.
2. Venezia
134 N Carrollton St., 504-488-7991, www.venezianeworleans.com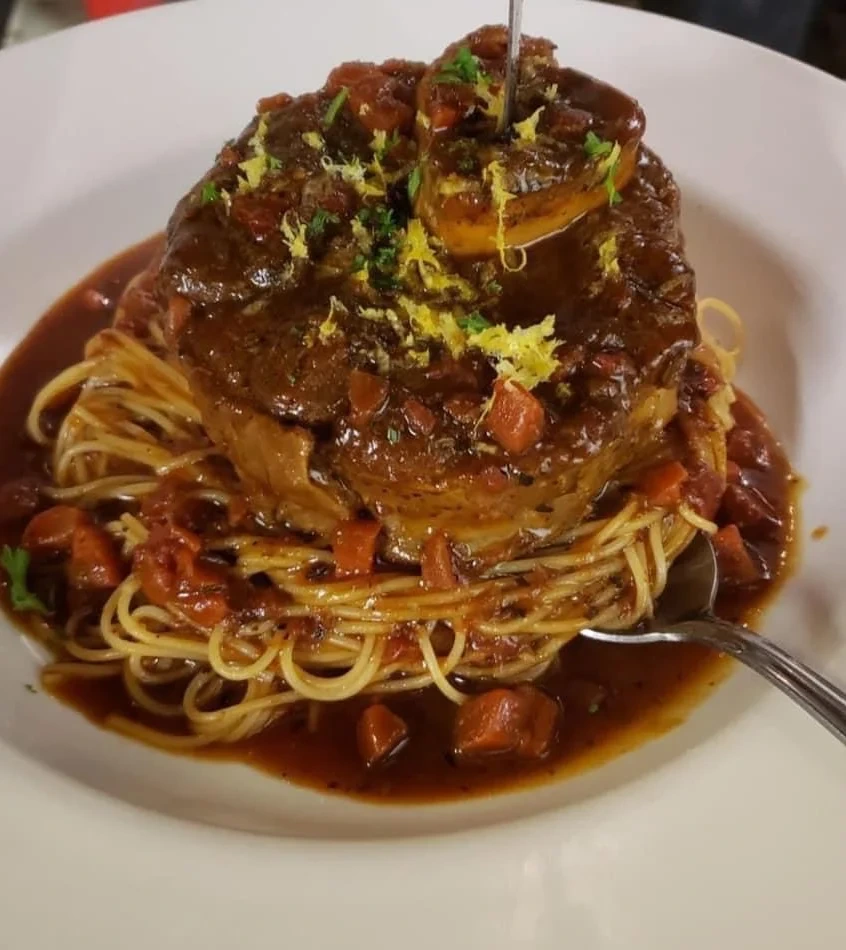 Venezia has been serving top-tier Italian food to the city of New Orleans for over six decades. With all those years of experience, its no wonder how they create such fabulous dishes. Their hefty servings of classics like lasagna, spaghetti, pizza, and steaks will not disappoint. Sit back and enjoy a glass of wine—or let's be honest, a few glasses a wine—and enjoy delectable appetizers like seafood stuffed mushrooms or artichokes.
3. Domenica
123 Barronne S St., (504) 648-6020, www.domenicarestaurant.com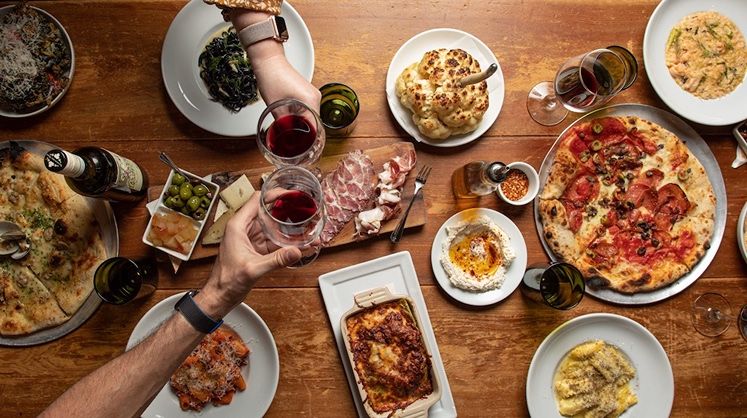 Domenica, Italian for "Sunday," is a chic restaurant for goblets of wine and Neapolitan style pizzas. Pick from a hundred types of wine from their drink menu, or pair some of your favorite wines with their various options of meats and cheeses.
The cuisine is beautifully prepared, and abundantly flavorful. Their pizzas range from clam, to Quattro formaggi, to the Calabrese. Their pastas are quite the treat, with options such as squid ink tagliatelle, truffled campanelle, and spaghetti carbonara.
4. Pizza Domenica
Multiple Locations, (504) 301-4978, www.pizzadomenica.com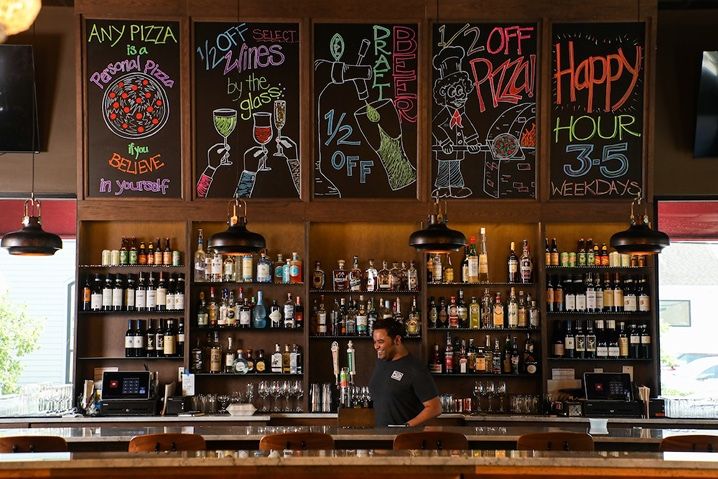 Pizza Domenica, being under the ownership of Domenica, has just as deliciously prepared food, just with a more casual fare. Sit down with a pour of your favorite wine at their full bar and enjoy snacks like chicken wings or garlic knots.
Pizza Domenica serves up a variety of pizzas, with options like pesto, mushroom and salami, ham and ricotta, tutto carne, and more. You can top off your meal with great desserts like cinnamon knots or gelato. Make sure to stop by their fantastic happy hour from 3 Pm to 5 PM on weekdays, where they serve half off glasses of wine and pizzas.
5. Mosca's
4137 US Hwy 90 West, Avondale, (504) 436-8950, moscasrestaurant.com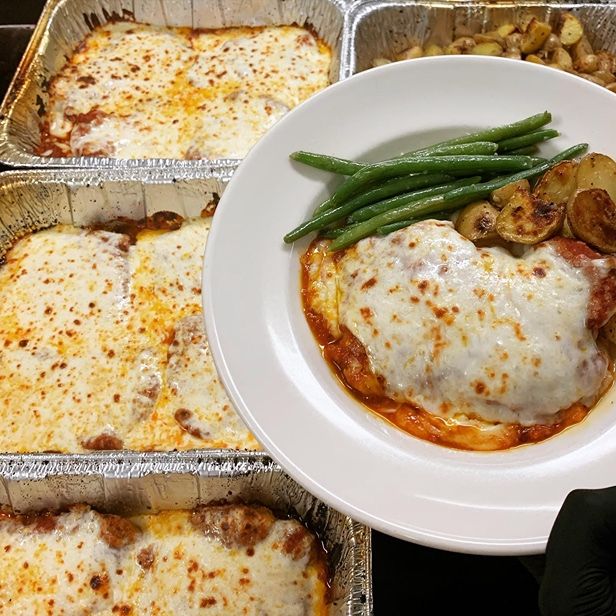 Mosca's serves up some of the best Italian food in Louisiana, with some reporting it's the best in the country. Mosca's serves old school Italian food, and their drinks are just right. With many options of Chianti by the glass or bottle, you'll be celebrating the right way. Feature cocktails include their sazeracs.
Indulge in Italian classic such as spaghetti and meatballs, sausages, and their shrimp mosca, which is in-shell shrimp sautéed with Italian seasoning and white wine. Order up!
6. Josephine Estelle
600 Carondelet St., 504-930-3070, josephineestelle.com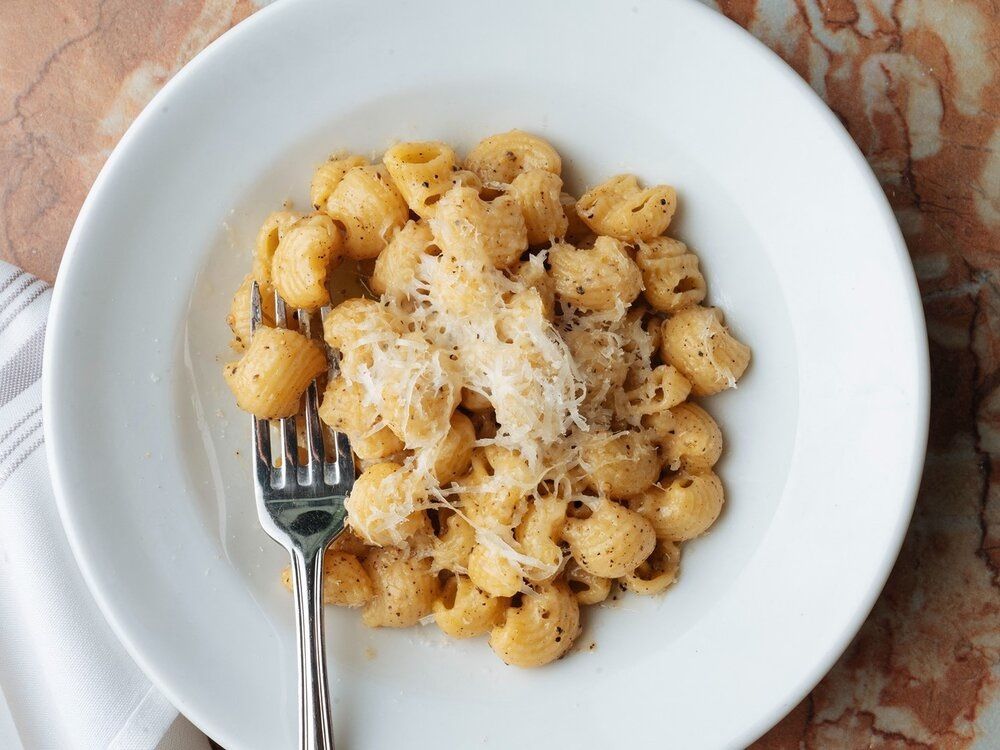 Josephine Estelle, located in the beautiful Ace Hotel, brings fantastic Italian food to New Orleans, courtesy of James-Beard nominated chefs Andy Ticer and Michael Hudman. The recipes are passed down, and fuse tradition and modern flavors together. Note that Josephine Estelle is open for all three meals, and serves up an unreal breakfast and lunch in addition to dinner.
Their mile-long wine list makes it hard to choose which glass you want to pair with your meal. Their antipasto board and roasted oysters will pair well with your favorite wine. Their cacio e pepe, duck confit, and chicken Milanese are all standout menu options.
7. Italian Pie (Uptown)
3629 Prytania St., 504-766-8912, italianpie.com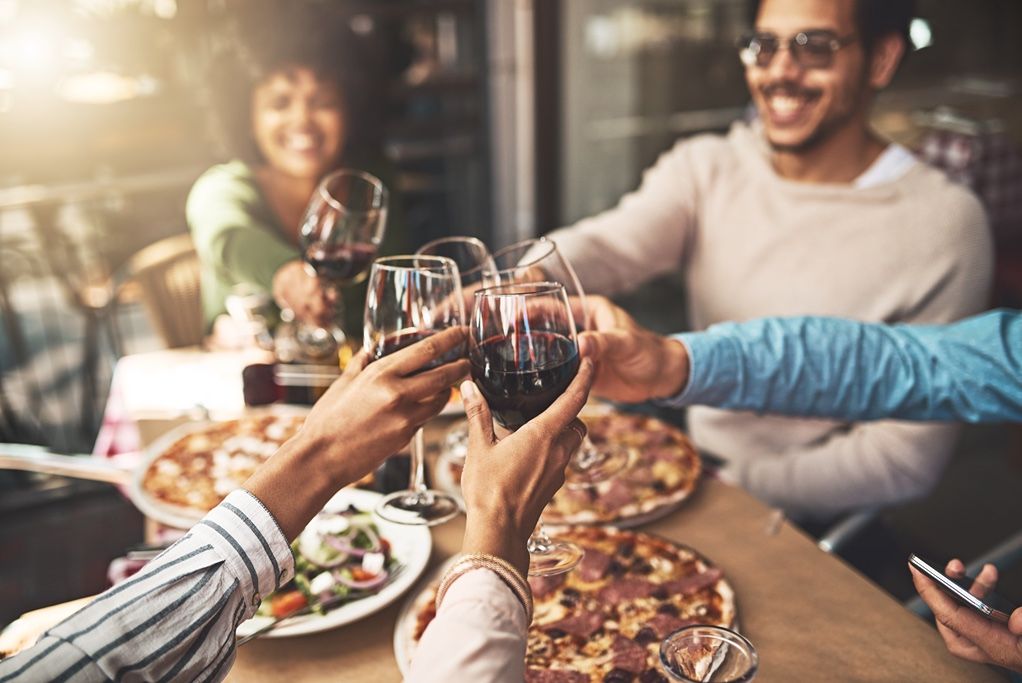 While Italian Pie is known for their gourmet pizza pies, they cook a variety of Italian dishes made to your liking. They've been serving up delicious pizzas to the city of New Orlean for over three decades, and they're still going strong.
Their Uptown location has a long list of wines as well as spirit for you to enjoy a full fledged Italian meal with friends and family. Their pizzas include fantastic favorites such as roasted eggplant, breakfast pizza, muffuletta, and chicken Alfredo. Yum!
8. Paladar 511
511 Marigny St., 504-509-6782, www.paladar511.com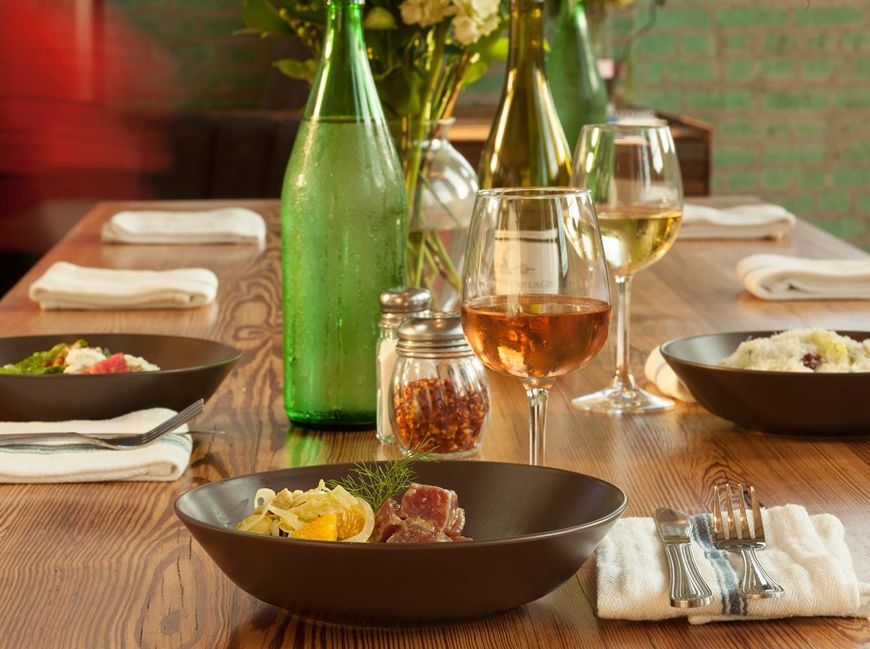 Located in Marigny, Paladar 511 has some of the best wine and Italian food options around the city. Their wine list includes extensive options from Italy, France, Germany, and Austria.
Start off with options such as arancini and squid ink spaghetti. Then, try out some yummy pizza options such as lamb merguez sausage or roasted mushroom. Their entrees are great, with classic like pork saltimbocca, and pappardelle with spicy ragu. If you're an early bird, Paladar is a great place to sit back with some wine or mimosas with brunch. They serve options such as lemon ricotta pancakes, huevos rancheros, and spicy breakfast pizza.
9. Sofia
516 Julia St., 504-322-321, sofianola.com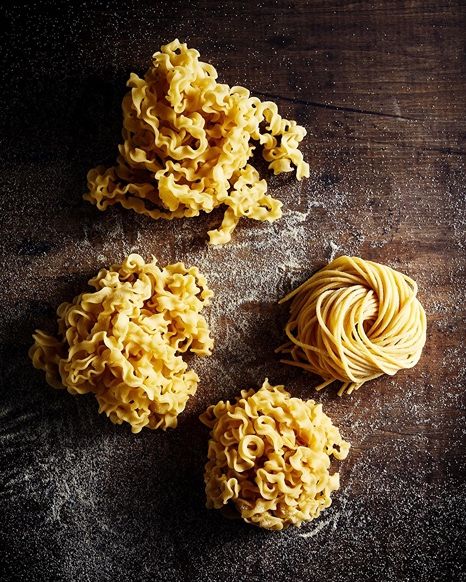 Sofia is a welcoming, relaxed yet vibrant environment, that specializes in family style Italian meals. Executive Chef Talia Diele creatively curates mouth-watering meals ranging from pizzas to pastas to shrimp. Their long list of wines and cocktails makes it so that you could seemingly sit at Sofia for hours and catch up with friends.
Some of our favorite menu options include their shrimp arrabbiata and amatriciana pastas, as well as their pizzas "the spicy" and the "mortadella" with burrata, arugula, garlic oil, pistachio, and lemon zest. Pass the plate please.
10. Gianna
700 Magazine St., 504-399-0816, giannarestaurant.com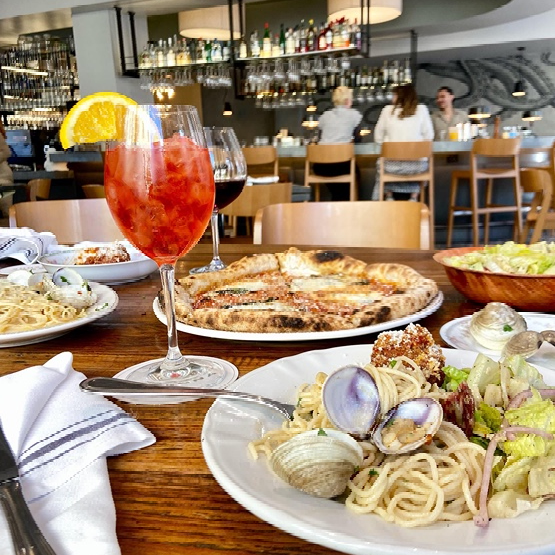 Gianna is a culinary experience, to say the least. Everything on their menu down to the cheesy garlic bread will have you returning for more. With over 500 wines to choose from in a beautiful atmosphere, it makes for the perfect date night.
While it's hard to choose what to order at Gianna, we suggest ricotta gnocchi and the veal saltimbocca. You can also top off your meal with rich desserts like chocolate torte cake or lemon mousse cake—and more wine, of course.
Wine, Beer, Cocktails, You Name It!
We could guzzle down bottomless Chianti day if it was an option. But we understand that we all have our own unique tastes in wine. For instance, some of us may be all about rose during these hot summer months. If you're looking to let loose, or you're just a cocktail lover at heart, there's also some fantastic spirits to be found throughout New Orleans. Additionally, if you want to take the edge of with some wine or cocktails but don't want to damage your wallet, check out some of these great happy hours around the city. Cheers!