New Orleans has faced severe withdrawals throughout this pandemic when it comes to live music and engaging with the community. Being affected by the pandemic has been depressing, especially for the live music community right now as around this time of year, people from all over would be traveling down to our city to attend the yearly, outstanding musical event Jazz Fest. But this doesn't mean we still can't celebrate on our terms. Here is a list of all food spots around town that will be serving Jazz Fest food during what would have been Jazz Fest weekend. These dishes will make you reminisce on the good time spent at Jazz Fest and how good it will be when it comes in October! Make sure to enjoy the food and get ready for some Jazz Fest vibes!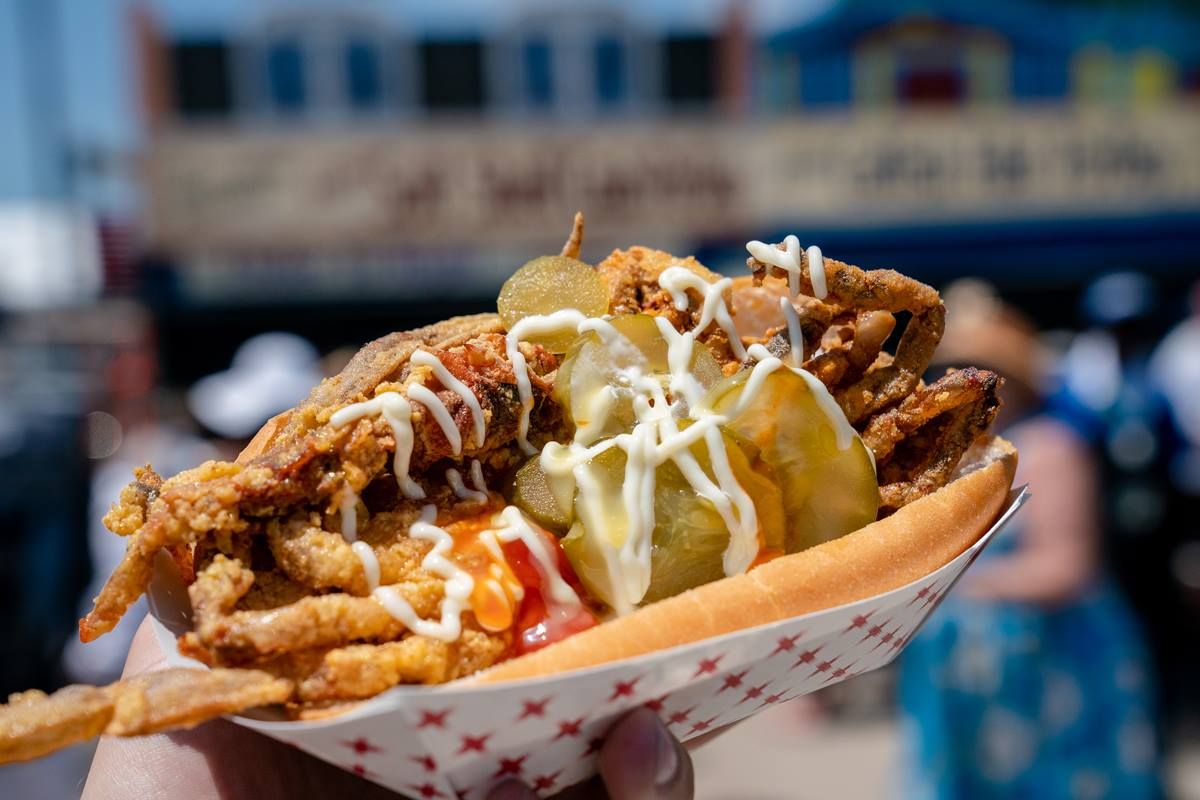 Ajun Cajun (Shrimp Yakisoba and Yakiniku Po-Boy), 8433 Oak St., (504) 866-7077
Angelo's Bakery (Coconut Macaroon and Chocolate Eclair), 5928 W Metairie #7, (504) 818-0844
Baquet's Li'l Dizzy's Café (Creole Filé Gumbo), 1500 Esplanade Ave., (504) 766-8687
Ba Mien Vietnamese Cuisine (Bún and Spring Rolls), 15235 Chef Menteur Hwy., (504) 255-0500
Bennachin Restaurant (Jama-Jama and Fried Plantains),1212 Royal St., (504) 522-1230
Café Carmo and Bar (Tropical Cuisine), 527 Julia St., (504) 875-4132
Café Du Monde (Beignets and Cafe Au Lait), Multiple Locations
Canseco's Market (Cuban Sandwich), Multiple Locations
Creole Lunch House (Creole's Stuffed Bread), 713 12th St., Lafayette, (337) 232-7327
DiMartino's Muffulettas (Muffuletta and Turkey G Po-Boy), Multiple Locations
Gallagher's Grill (Pecan Catfish Meuniére and Fried Crab Cakes), Multiple Locations
The Galley Restaurant (Soft Shell Crab Po-Boy and Catfish Po-Boy), 2535 Metairie Rd., Metairie, (504) 832-0955
Jamila's Cafe (Crawfish and Zucchini Bisque and Tagine of Lamb), 7808 Maple St., (504) 866-4366
Kajun Kettle Food Sales, LLC. (Crawfish Monica), 408 Commerce Point Suite B, (504) 733-8800
Loretta's Authentic Pralines (Stuffed Beignets and Pralines), Multiple Locations
Maggie's Back Porch Café (Fried Chicken Livers and Fried Chicken Wings), 2001 E Judge Perez Dr., Chalmette, (504) 571-5398
Mona's Cafe, (Gyro Sandwich and Falafel Sandwich), (504) 482-7743; Multiple Locations
Plum Street Snowballs (Snoballs), Multiple Locations
Smitty's Restaurant (Boiled Crawfish and Crawfish Etouffee), 2000 W Esplanade Ave., (504) 468-1647
Taqueria Corona (Battered Fried Fish Taco and Shrimp Taco), (504) 897-3974, Multiple Locations
Vucinovich's Restaurant (Fried Oyster & Shrimp Po-Boys and the Stuffed Artichoke), 4510 Michoud Blvd., (504) 254-5246
Walker's BBQ (Cochon De Lait Po-Boy), 10828 Hayne Blvd., (504) 241-8227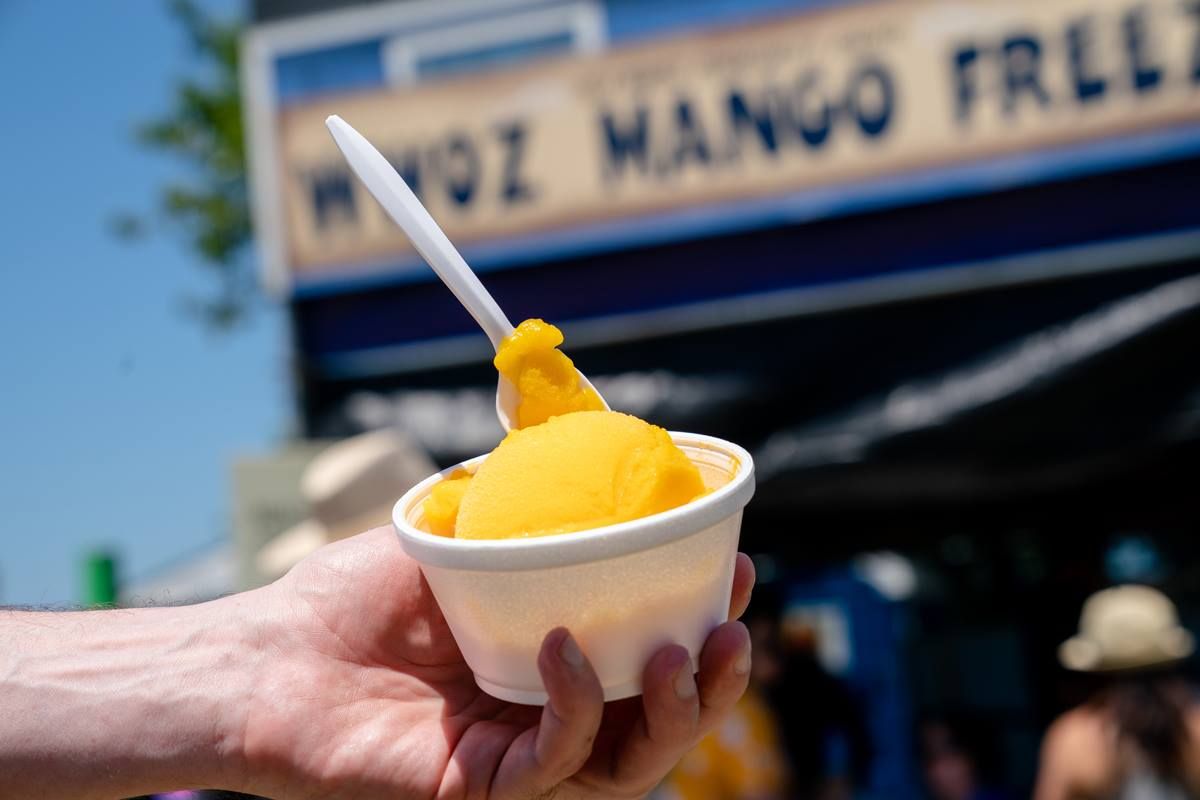 Don't forget to check out these pop-ups as well:
● JAMFest at JAMNOLA, 5 Homer Plessy Way, Fridays and Saturdays, 12 p.m. to 6 p.m.
○ Rosemint Tea
○ Cool Brew Iced Coffee
○ White Chocolate Bread Pudding
○ Sweet Potato Pie
○ Banana Pudding Cheesecake
○ Chicken Adobo
○ Pralines
● Pop-Up at Caluda's, 1536 River Oaks Rd., April 23-25 and April 30- May 2 from 12 p.m. to 5 p.m.
○ WWOZ Mango Freeze
○ Crawfish Strudel, White Chocolate Bread Pudding
○ Crawfish Monica
● Pop-Up at Rouses, 4500 Tchoupitoulas St., Saturdays from 10 a.m. to 2 p.m.
○ Vaucresson's Alligator Sausage Po-Boy, Hot Sausage Po-Boy, and more
○ Mrs. Linda Green's YaKa Mein
● Second Line Brewing Pop-Up, 733 N Bernadotte St., May 1 from 12 p.m. to 6 p.m.
○ BBQ Brisket Sandwich and BBQ Chicken Sandwich
● Patton's Caterers Pop-Up, 127 Cleveland Ave., May 1 from 11 a.m. to 4 p.m.
○ Crawfish Sack, Oyster Patties, and Crawfish Beignets.
● "Jazz Fest State of Mind" at the Pythian Market with TJ Gourmet, 234 Loyola Ave., April 22-24 and April 26-May 1 from 11 a.m. to 8 p.m.
○ Cajun Chicken and Tasso over Creole Rice, Shrimp Remoulade Po-Boys, and more