Like many cultural events in the city, the popular Girod Street Stroll was postponed due to COVID, as well as because of Hurricane Ida, and will now be taking place at a new date during this fall festival season. The Old Mandeville Business Association will hold the event in Old Mandeville on Saturday, October 16 (October 17 in case of rain the day of). Presented by Resource Bank, It will take place from 5 p.m. to 9 p.m. on Girod Street starting at the Mandeville Trailhead and leading to the Lakefront.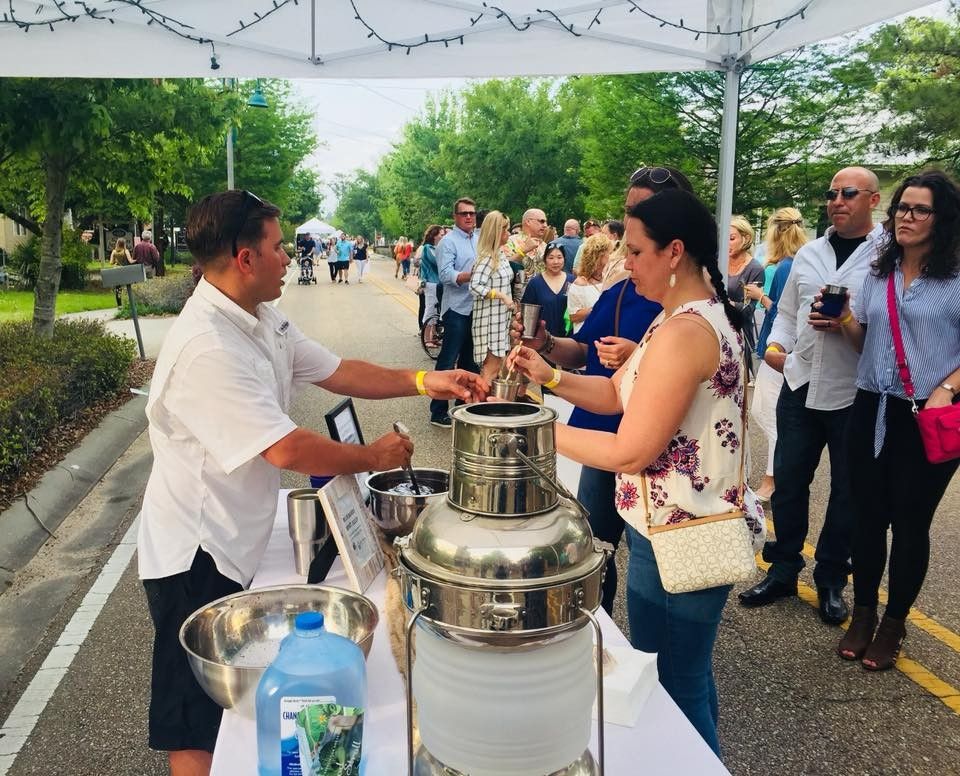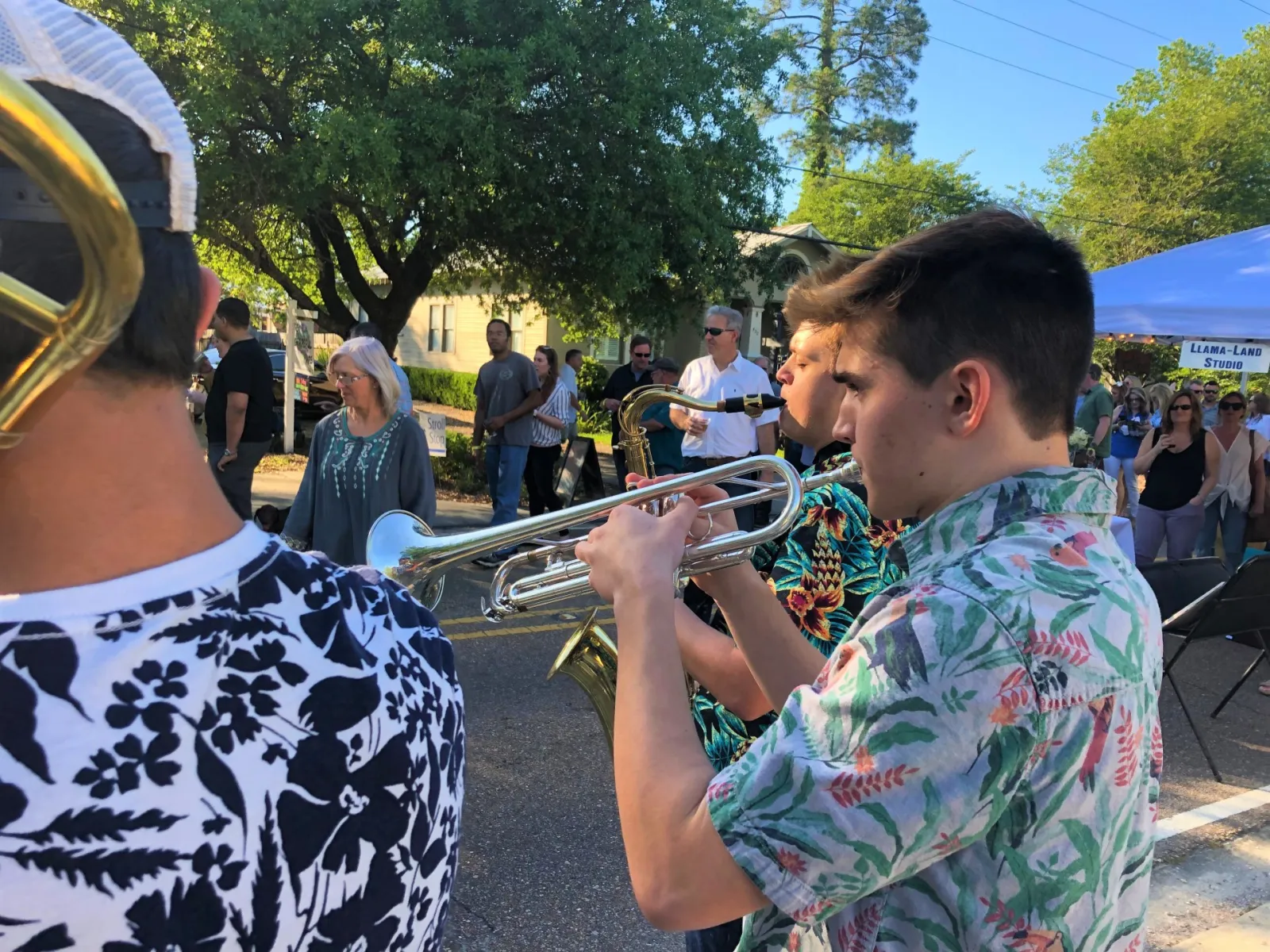 The Girod Street Stroll that we know and love promises to deliver 20+ stroll stops, featuring delicious bites from local chefs and classic cocktails including New Orleans staples like the Mint Julep or the French 75. OMBA will also raffle off a live painting of the event, created in real time by artist Andrew Wilkie and sponsored by the generous Louisiana Organ Procurement Agency. The event will also feature many additional artists selling their original work, as well as live music performed by 10th Street Brass.
Members of OMBA are excited for the opportunity to bring the community together and showcase the businesses that might not have gotten as much love during the height of the pandemic. OMBA Board Member Andre Judice said, "It is one of Mandeville's most popular annual events, as it showcases our local businesses and restaurants, our artists community, and our vibrant culture." In the spirit of drumming up business, there will also be a fun competitive activity where patrons can vote on their favorite cocktail and small plate, giving business participants the opportunity to win bragging rights.
If you want to join in on the fun, go to oldmandevillebiz.com to purchase a commemorative cup, which will act as your ticket to the event as well as your tool for drinking and eating as you stroll. Cups can be picked up at the corner of Girod and Monroe at the beginning of the path. Happy strolling!
For more information, please visit oldmandevillebiz.com or follow OMBA on Facebook.