The Vojkovich family has been feeding prime USDA steaks, served "sizzling in butter," to over four generations of New Orleanians.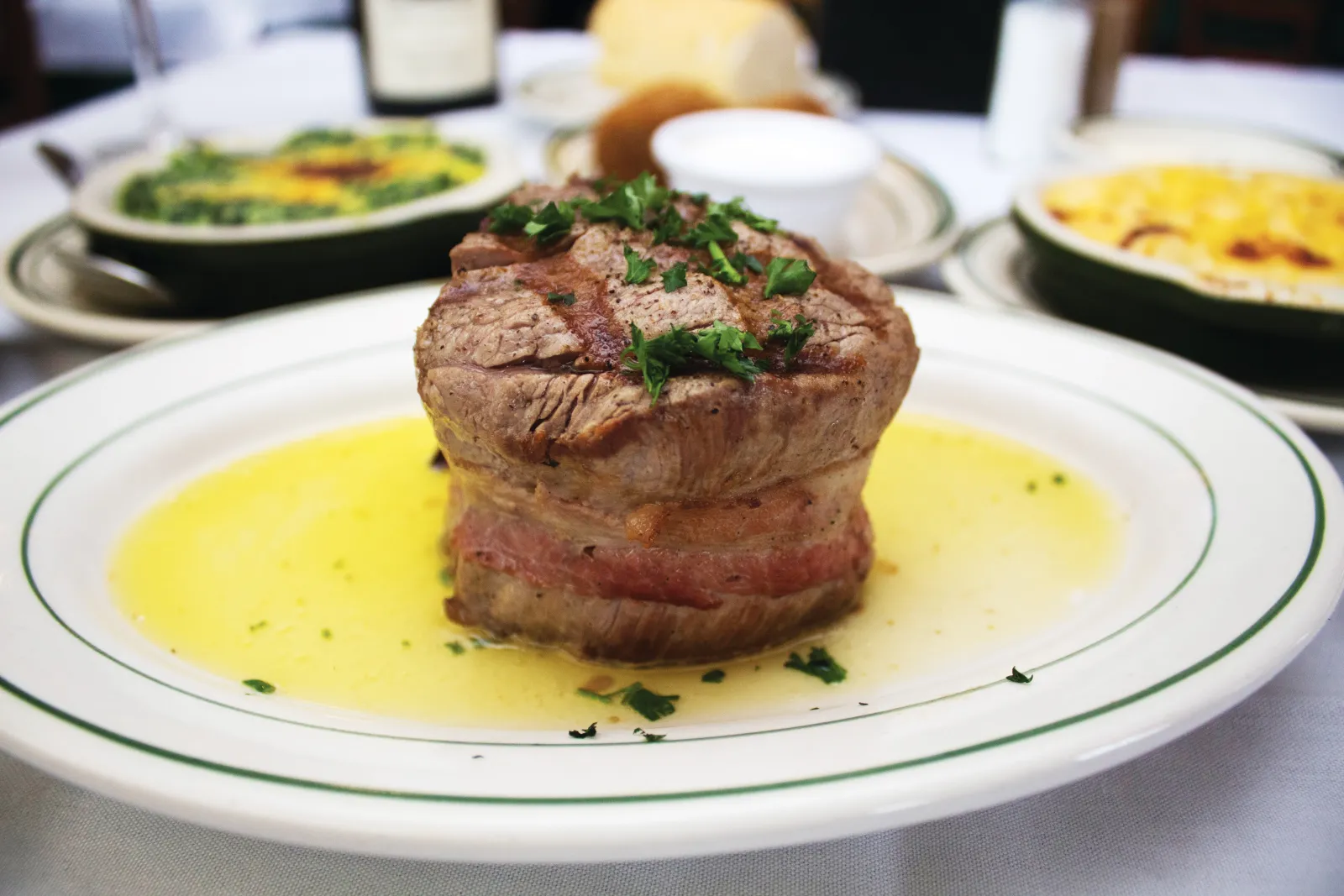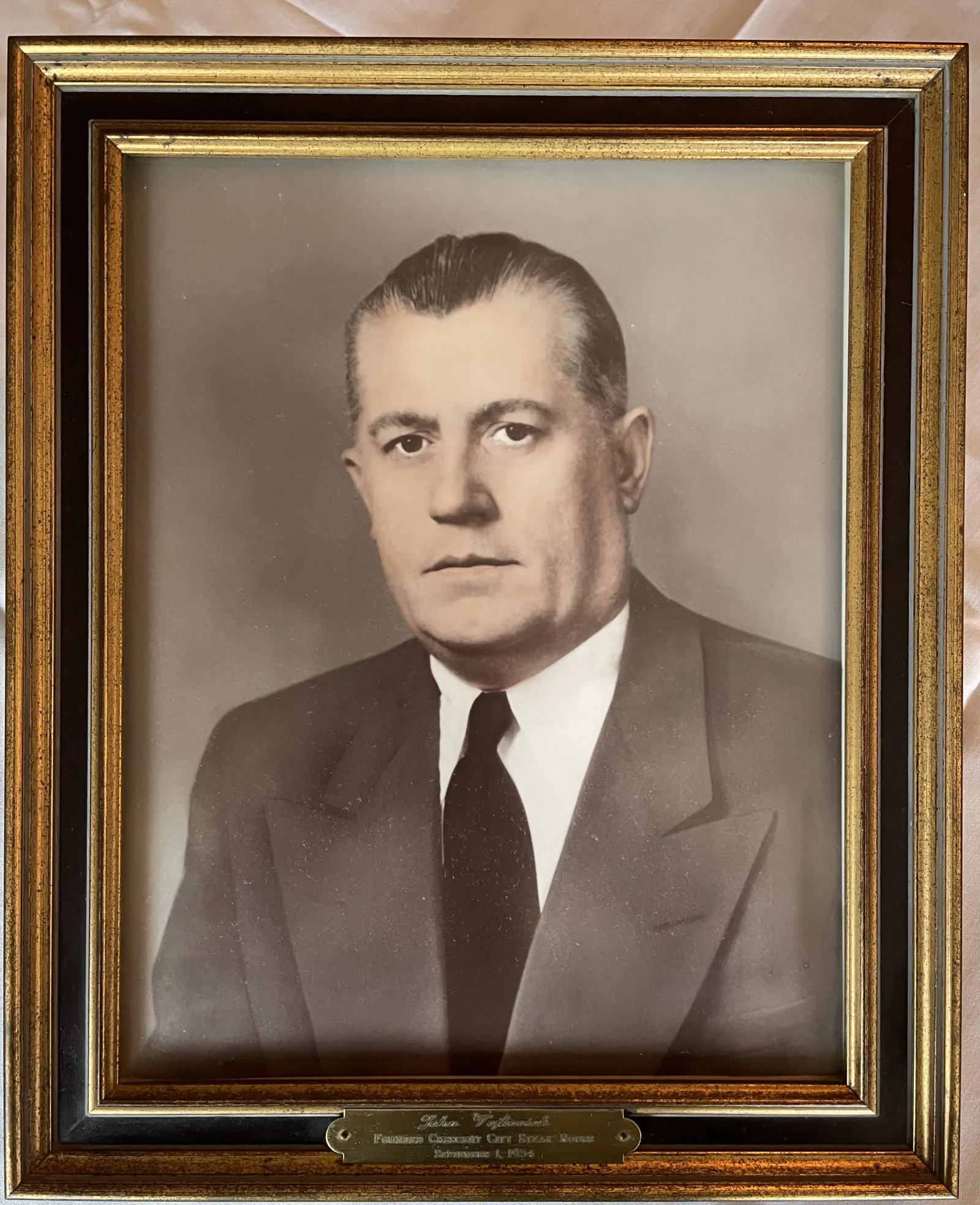 The two-story building with art deco accents on the corner of St. Phillip and N. Broad has long been a landmark on the edge of Bayou St. John. Almost 90 years ago, John Vojkovich took the industry knowledge he gained working in local restaurants and opened Crescent City Steak House at the tender age of 26, and it has remained in the family ever since. Generations of diners' voices have risen in approbation to the building's pressed tin ceilings and echoed off of the Victorian mosaic-tile floors. Patrons and their children, grandchildren, and great grandchildren have returned year after year to celebrate birthdays, graduations, and anniversaries in this venerated New Orleans steakhouse.
Vojkovich's story is the archetypal American dream. Born and raised in Sucuraj on the Croatian island Hvar, John (then only 15 years old) traveled to Louisiana with his father. The two began working on an oyster boat with their fellow Croatians in Plaquemines Parish, saving their money to bring his mother and sisters to America. He only lasted two months on the boat before he headed back into New Orleans and sought employment at several Downtown restaurants, working his way up in the local tradition from dishwasher to management. After 11 years learning the ins and outs of the industry, Vojkovich opened his legendary steakhouse, offering a simple menu focused on prime USDA aged beef from Chicago.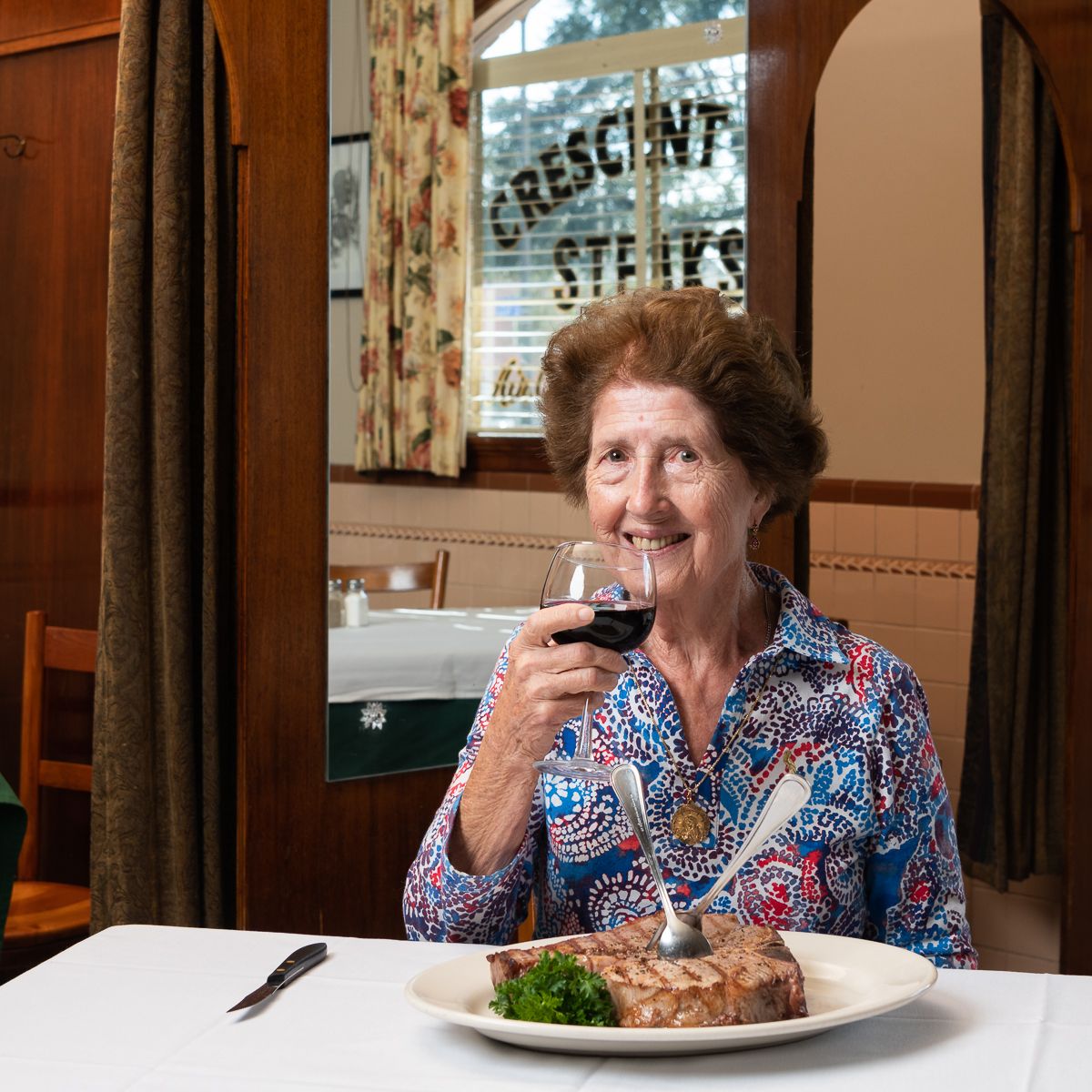 After earning respect as an established restaurateur in New Orleans, Vojkovich returned to visit his remaining family in Croatia and that is when he espied his future wife, now the family matriarch, Krasna. "He was sitting out in front of our church with his uncle and, apparently, he asked his uncle who I was," Krasna said. "He later said his uncle gave him a good report!" With John's cousin acting as a matchmaker, and with Krasna's approval (and her parents' approval as well), John and Krasna were soon married.
Two weeks later, John returned to the States to arrange travel and immigration papers for Krasna. She flew to America alone and John met her in New York when she got off the plane. "I'd never seen a plane before," Krasna said. "I had seen the German planes during the war, but not a real commercial plane." The newlyweds planned to stay in New York for five days, but the shock of it all hit Krasna as soon as they reached the hotel room. Saying goodbye to her family in Croatia, coming to a country where she knew no one and couldn't speak the language...it all crashed down on her and she began to cry. "He [John] asked me why I was crying, and I said, 'Just leave me alone!'" Krasna recalled, laughing at the memory.
Though a drastic change from her former life, Krasna admits her marriage to John was a happy one. They lived over the restaurant on N. Broad Street and together raised four children: two boys and two girls "I was very happy," Krasna said. "He [John] was a good man, a good father, a good husband." Like John when he first moved to America, Krasna worked hard and sent money back home to help her family in Croatia. "I worked hard over here, but it was nothing like how hard I worked over there," Krasna confessed.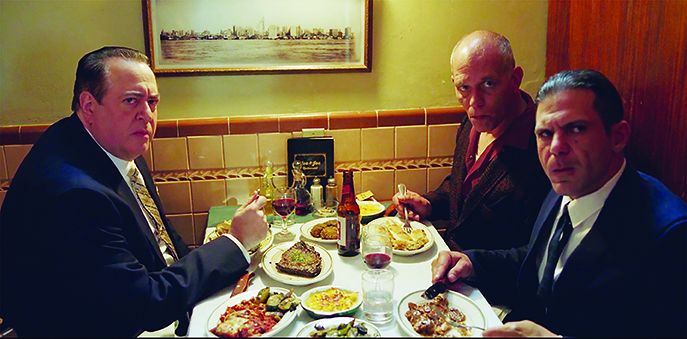 After her children were born and her youngest was a year old, John asked Krasna if she wouldn't mind helping out in the restaurant until he could find someone to take her place. "I liked it and I've been there ever since," Krasna said. Not only does she do "what nobody else will do," a.k.a. cleaning, over the years Krasna has made it a point to learn everything that goes on behind the scenes, from cutting and cooking the meat to preparing the salad dressing, bread pudding, and (of course) her famous cheesecake. "I just stay in the back and whatever it is they need, I do. I can cut the meat, I can cook the meat, I can do whatever anybody else can do. You have to," Krasna explained. The Vojkovichs stand firmly behind the belief that if you own a restaurant, you should know how to cook, and John made it a point to teach his children
the business.
When John passed away in 1990, his sons Frank and Anthony took over the business with lots of help from their mother. When she's not at the restaurant baking yet another one of her incredible Creole cream cheese cheesecakes, Krasna spends much of her time gardening. "I love gardening," Krasna said. "When I was growing up, we didn't have a grocery. You have to grow what you eat and you eat what you grow." Though she loves eating fresh broccoli, cauliflower, and collard greens from her garden, Krasna also loves a good steak. "I like the rib-eye," Krasna confessed. "The filet is too soft and has no flavor. There's no fat, no bone."
As you'd imagine, over its 87 years of business, Crescent City Steak House has a lot of history steeped into its brick walls and curtained "cheaters" alcoves. "Oh my gosh!" Krasna exclaimed. "Let me tell you, if those booths could talk!" Over the years, the steakhouse has fed true legends, folks like Elvis Presley, Fats Domino, and Mohammad Ali, not to mention local congressmen, senators, mayors, and judges. "We've fed all kinds of people, good people." Krasna said. "The people appreciate that we serve the food our way and we cook it our way, not like anybody else."