French fries are the perfect side to any meal. Whether loaded, flavored, or plain, there are options to cure any salty craving. Regular or sweet? Skinny or steak style? Crispy or soft? Whatever your desires may be, explore the best of the Big Easy's French fries at one or all of these five spots on July 13 for National French Fry Day!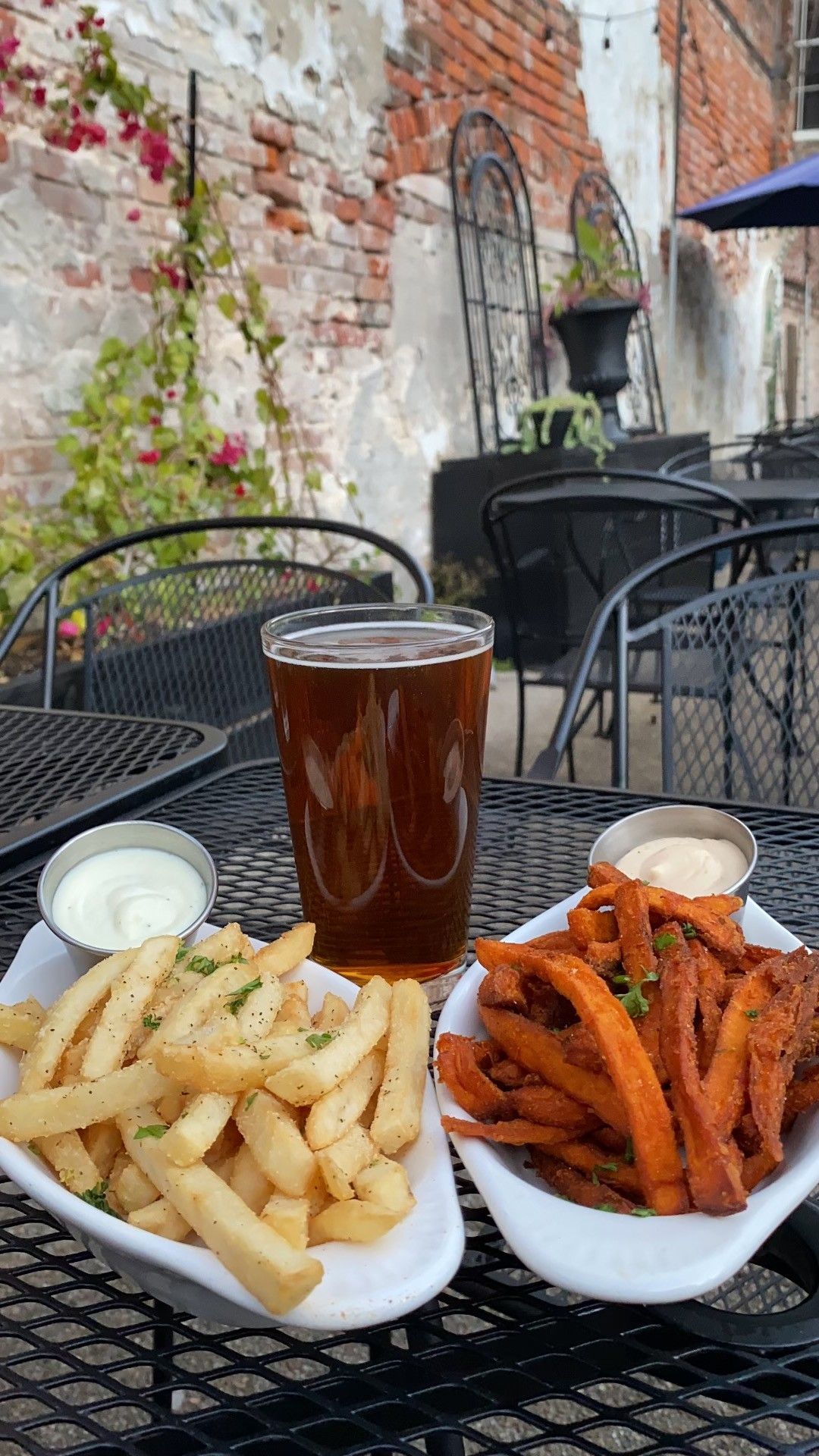 Gordon Biersch
If you're a garlic fan, this is the place for you! Since 1997, Gordon Biersch has been treating customers to their state-of-the-art brewed beer at locations all across the country. This brewery serves crispy fries loaded with the perfect blend of garlic and seasonings to create ample flavor. At Gordon Biersch Brewery, there is no better side meal to your beer than these fries. 200 Poydras St., 504-552-2739, gordonbiersch.com.
Three B's
As a neighborhood favorite winner in 2019, Three B's menu has something to please everyone in your party. They might be known for their burgers and wines, but their Zucchini fries (with a side of ranch, of course!) are the ultimate menu item to celebrate National French Fry Day. If that's not enough, check out their regular fries, sweet potato fries, AND garlic parmesan fries! With a patio and wine-on-tap system, Three B's is great for a casual night out with some friends and French fries. Multiple Locations, threebs.com.
Short Stop Po Boy
Everyone in New Orleans knows that po-boys are no joke. At Short Stop Po Boy, you can indulge in golden French fries and roast beef gravy, if desired, in between two fresh po-boy buns. There are three different sizes to cater to everyone's desires, but after one look at it, you'll probably wish you started with the king size. Their drive-through is perfect for making a quick stop on your French fry tour around the city on July 13. 119 Transcontinental Dr., Metairie, 504-885-4572, shortstoppoboysno.com.
Bud's Broiler
The French fry selection at Bud's Broiler is seemingly never ending. There's chili, there's cheese, there's chili cheese, and if that wasn't enough, there's also chili cheese fries loaded with hickory smoke sauce! With multiple locations around the city, there's bound to be one close enough to you to get a taste of their menu on July 13. A new location is opening up in City Park on July 9, right in time to feed hungry French fry lovers celebrating this golden holiday. Multiple Locations, budsbroiler.com
Evangeline
Whether you're a tourist looking to experience New Orleans Cajun cuisine for the first time or a local on an empty stomach, Evangeline is sure to fulfill your cravings. Specializing in fresh, seasonal cuisine with ingredients purchased directly from local markets and fisherman, they offer exciting menu items featuring New Orleans favorites like jambalaya, Louisiana blue crab, and catfish. Located downtown, Evangeline features a unique French Quarter courtyard with a view of the city and a cozy fire pit lounge so that you can overlook the excitement of the city while enjoying a casual, but irreplaceable meal.
With happy hour from 3-6 p.m., this overlook is a great spot to eat fries with friends on National French Fry Day. While fries are the side item to the majority of their meals, be sure to check out their sweet potato fries as well! 329 Decatur St., 504-373-4852, evangelineneworleans.com