Louisiana is known as the Sportman's (and Sportwoman's) Paradise because of the plethora of opportunities to fish and hunt the bountiful wildlife. Even the pandemic couldn't stop people from heading out to our waterways and enjoying nature. In fact, it may have drawn people out who have never held a fishing rod before, since there's simply not as much to do now.
Edward Pratt, press secretary of the Louisiana Department of Wildlife & Fisheries, explained that right now is a great time to start fishing or to get back out there if it's been a while. "There is no better time than now to get out there and try it. Fishing is a great way to spend time with family and friends and get away from the stresses of everyday life," he said. "It is also beneficial to the resources and the environment. Funds from the purchases of fishing licenses and fishing equipment pay for the management of Louisiana's rich fishery resources. Go out and try different places and techniques. Keep a logbook of your trips and record what works and does not. Note things like time of year, bait, location, tide, wind, and your catch. Above all, don't forget to have fun."
If you feel the urge to grab a pole and head out to the water to try your hand at fishing this season, there are a couple of things that you need to know first.
People above the age of 16 need a Basic Fishing License for freshwater fishing, and both a Basic Fishing License and Saltwater Fishing License for saltwater fishing. You may also need to obtain permits to catch certain fish. For instance, you need a Recreational Offshore Landing Permit to fish for tuna, swordfish, grouper, etc.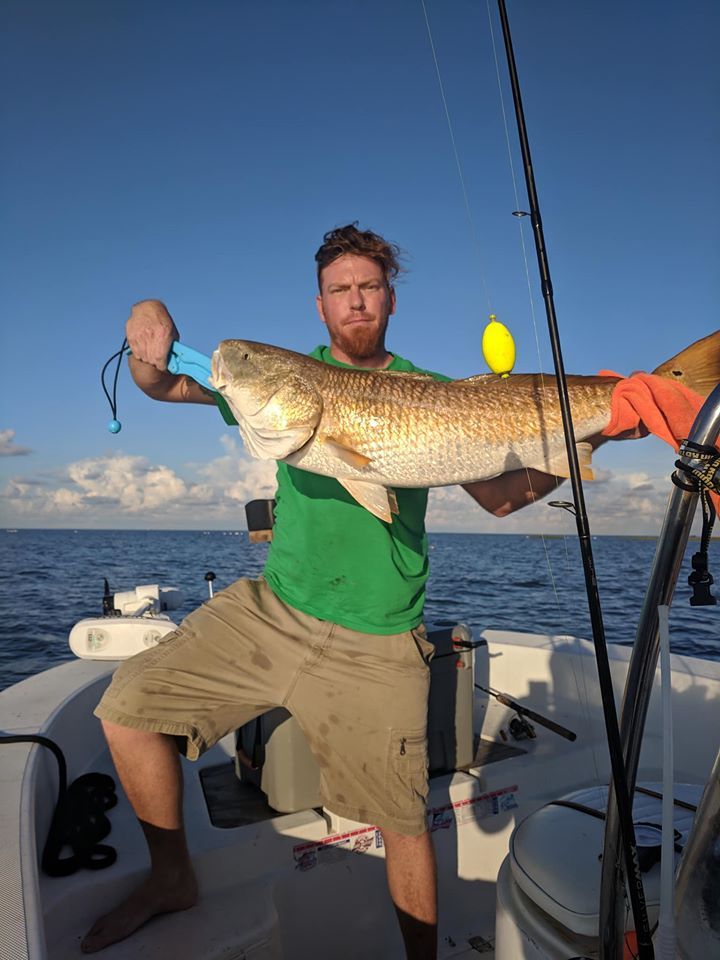 Check out the Louisiana Wildlife & Fisheries website (wlf.louisiana.gov) for more information about rules, regulations, catch limits, and licenses. You can also use Louisiana Travel's Interactive Fishing Map (louisianatravel.com/fishing/map) for guidance on the best fishing spots. You can sort it by freshwater and saltwater spots, find charters, locate bait shops, and more.
There may have been more fishing activity earlier in 2020 due to COVID-19 regulations that shut down other recreational activities. Pratt explained, "At the onset of the pandemic, agency biologists observed large increases in fishing pressures at local marinas. Due to people being restricted on what they could do in the city and the need for social distancing, many Louisiana residents turned to recreational fishing. Dockside angler surveys conducted during the months of March through June estimated an increase of 37.25 percent in the number of statewide private inshore fishing trips, when compared with that same period in 2019. In Southeast Louisiana, the increase was approximately 27.1 percent. As the state moved forward into Phase Two and more residents returned to their workplaces, fishing pressures seem to have begun to normalize but are still above what is expected for this time of the year."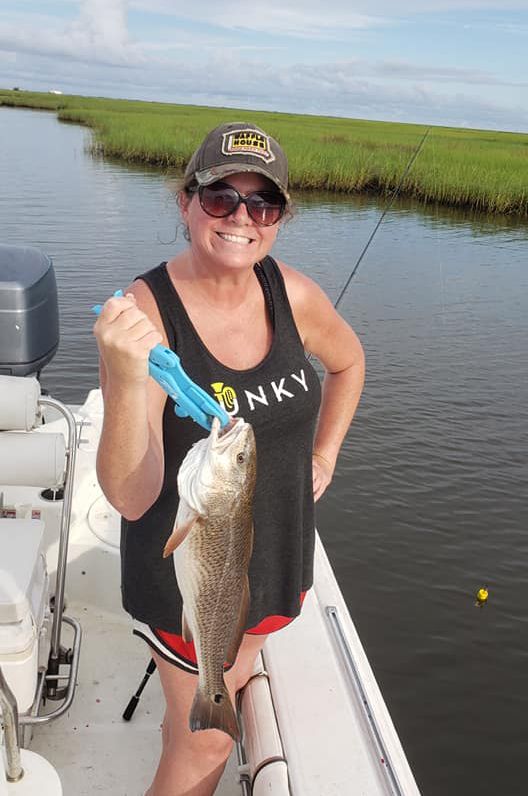 The fishing charter industry, however, took a hit in the first half of the year, though that seems to be stabilizing as well. This may also be due to the desire for fishermen to go after larger fish. Pratt continued, "Conversely to private recreational fishing pressure, the number of inshore for-hire fishing trips dropped off sharply during the early stages of the pandemic. During regular weekly charter captain interviews, most stated that they had to cancel scheduled trips because of people's uncertainty and concern with COVID-19. The Louisiana Recreational Fishing Survey, LACreel, showed a decrease of nearly 60 percent in the number of charter fishing trips during the months of March through June. Now, as more people are comfortable with the situation of COVID, bookings are slowly returning to a more normal rate." Those seeking to hire a charter to go after large saltwater fish don't have to acquire a Recreational Offshore Landing Permit if their captain has one.
Much has been said about coastal erosion, which is incredibly rampant despite efforts over the last few years to stop the loss. The changes in the Louisiana coastline are apparent to anglers who may have to change their usual spots as they begin to dissipate. "Every year, fishing spots change and disappear, and new spots are discovered," said Pratt. "As with all natural processes that take place in coastal Louisiana, habitats for finfish change. As more and more marsh erodes, much critical finfish habitat is lost, and fishing opportunities can diminish."
Fishing can be both relaxing and exciting. You can enjoy it with friends and family while your line is in the water and also when you're cooking up your big catch. There's no better time than now to check out this hobby or to become the fisherman (or fisherwoman) you always wanted to be.