Spring's first full moon, known as the Paschal Full Moon, will light up the night sky on March 28th. This moon signals Easter's arrival, and as we all know, Easter means the return of the burlesque Easter Bunny. Luckily, Trixie Minx Productions has just the show to welcome in the season, complete with "dazzling dancers, sultry singers, comedy queens, and even the Easter Bunny herself!"
Tickets are available now for Minx Burlesque's Easter Show from d.b.a. The virtual show will stream live at 8 p.m. on Tuesday, March 30. A $10 ticket is all you need to catch the all-star, all New Orleans cast, which includes Kitten'n'Lou, Mamie Dame, Phantoms Deep, Angie Z, Jeez Loueeze, Lola Van Ella, and Trixie Minx. No worries if you're busy that night—the show will be available on demand from April 3-10.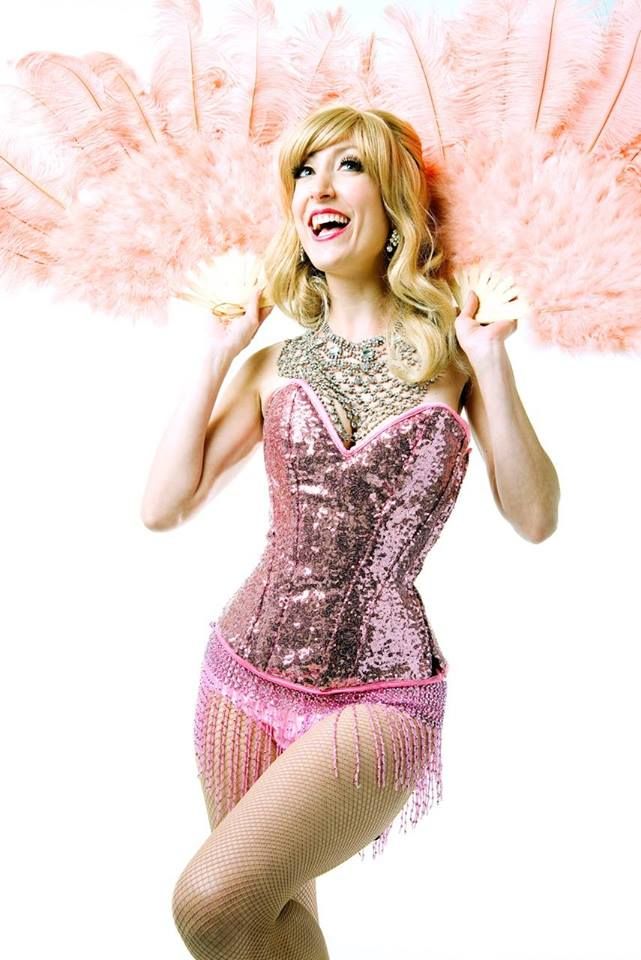 "Personally, I'm really excited that live shows are starting to come back," Trixie Minx said. "But since most venues still aren't open, I'm doing one more virtual show for Easter."
With the vaccine rollout expanding, the end of the COVID-19 pandemic is in sight, though not yet fully here. In New Orleans, lifted restrictions on live music began before vaccines were available to the general public. With the lifted restrictions came incredibly specific clauses. One standout contingency, that caught the attention of national outlet USA Today, states that "patrons must refrain from cheering or singing along, especially while not wearing masks." We don't envy the staff who will have to enforce that one.
Bringing back live entertainment after a year of silence is a complicated undertaking for businesses. "I don't want to be the first one, because I don't want to do it wrong," Brian Greenberg, Tipitina's general manager, told NOLA.com. "It's not as simple as the city makes it seem."
And so, the livestreams stream on. While a virtual experience is not the same for neither performers nor audiences, livestreams do extend accessibility to people who would otherwise not be able to attend. As any burlesque fan will tell you, the show is about so much more than what happens on stage. There's the irreplaceable energy, the dressing up, the anticipating that some stockings might get flung into your lap. But what happens on stage is the main draw, and Trixie Minx Productions is known for its clever creativity, something that translates astonishingly well through a screen.
For the performers part, not being able to do live shows leaves them bereft of more than just the reliable work. A few months before the pandemic began, Trixie Minx told Very Local New Orleans, "We literally request at the very start of the show that people hoot and holler to encourage their performers to disrobe and be a part of the performance. It's really fun to play with the audience."
In addition to the virtual Easter Show, true fans can upgrade and receive a "Bunny Bundle." The $50 package is what Minx calls a "Holiday themed Trixie-Gram, where I dress up as a bunny and deliver an Easter basket of treats and sweets from Bywater Bakery." The delivery includes a link to the virtual Easter show, 2 burlesque koozies, and that custom treat with a special delivery "direct to your door from Cupid."