New Orleans food is great. That's not breaking news by any stretch. Everybody knows how famous New Orleans cooking is in the culinary world-the specific dishes created here, the historic or famous restaurants, the celebrity chefs. New Orleans cuisine is so renowned, in fact, that it often eclipses the culinary traditions of its metropolitan areas (New Orleans East, the Northshore, the River Parishes, and my stomping grounds, the Westbank). I can't even count the amount of times I've heard people from New Orleans say something along the lines of, "Wait, there are restaurants on the Westbank?" That's really a shame because the Westbank has housed so many notable restaurants that are worth seeking out.
Consciously founded and developed from as early as the 1700s to the mid-1900s, the Westbank was, and still kind of is, mostly made up of urban areas with a largely working-class population. The Westbank was largely self-contained until the Huey P. Long Bridge was opened in 1935, connecting Bridge City to Elmwood. For the longest time, ferries on the Mississippi River were really the only connecting transport links between New Orleans and the Westbank, as the Crescent City Connection didn't open its eastbound bridge until 1958. So to compensate for the disconnect from New Orleans, many different restaurants opened in Westbank cities near the early half of the 1900s, some of which are still around today.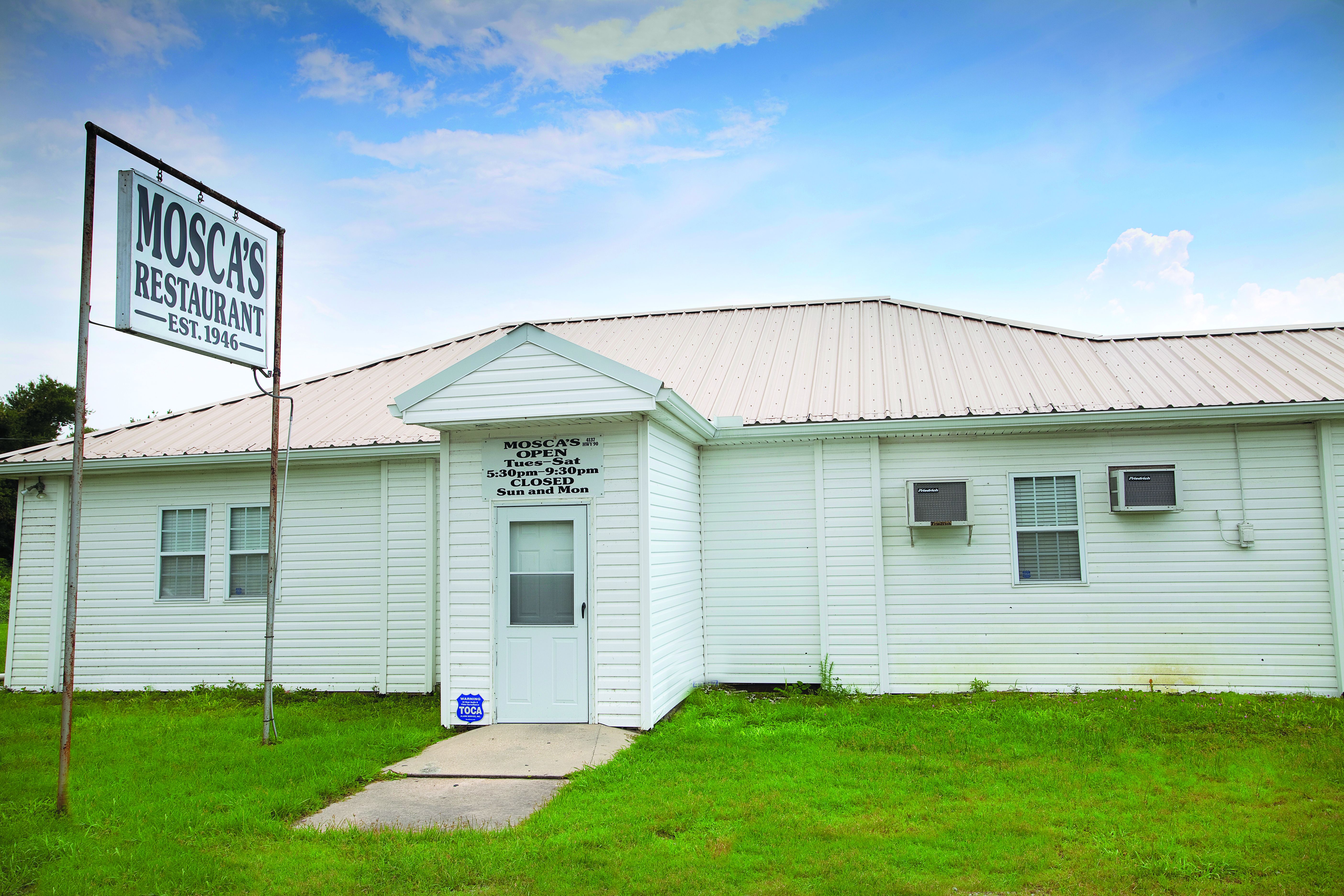 One of the earliest restaurants to appear on the Westbank was Mosca's in 1946; it is located at 4137 US-90, in Westwego. Founded by Provino Mosca, who was a native of the Italian city of San Benedetto del Tronto, Mosca's is a James Beard Award-winning Italian restaurant that is most known for its signature Oysters Mosca and other family-style platters, such as spaghetti and meatballs, all of which are prepared to order when you get there. Family owned and operated since the very beginning, Mosca's remains a Westwego staple and a gem of the Westbank.
Another restaurant birthed in the late '40s, Café 615 (Home of Da Wabbitt) started life as a Gretna drive-in. The restaurant still displays its original sign, featuring a cartoon rabbit. Now an expansive sit-down restaurant at 615 Kepler Street, Café 615 has a prominently Louisiana-Italian style menu, including its namesake Da Wabbitt-a pan-fried burger mixed with herbs and seasonings that can be served either on a bun or as a steak. Featuring fried chicken, frog legs, and all kinds of differently prepared oysters, Da Wabbitt is a must-stop for Westbankers and tourists alike.
In the '50s and '60s, Marrero saw two restaurants that became fundamental parts of its citizens lives: Juneau's Sandwich Shop and Schnell's Restaurant and Bar. Juneau's specializes in affordable po-boys, some of their signatures being the weiner po-boy and the roast beef po-boy. Schnell's, meanwhile, has a wide variety of menu items: breakfast, sandwiches, steaks, chicken, and their famous seafood. If you're a local, in your 20s or 30s, and you live on the Westbank, ask your parents about these two. You'll most likely be told a story or two about Juneau's and Schnell's.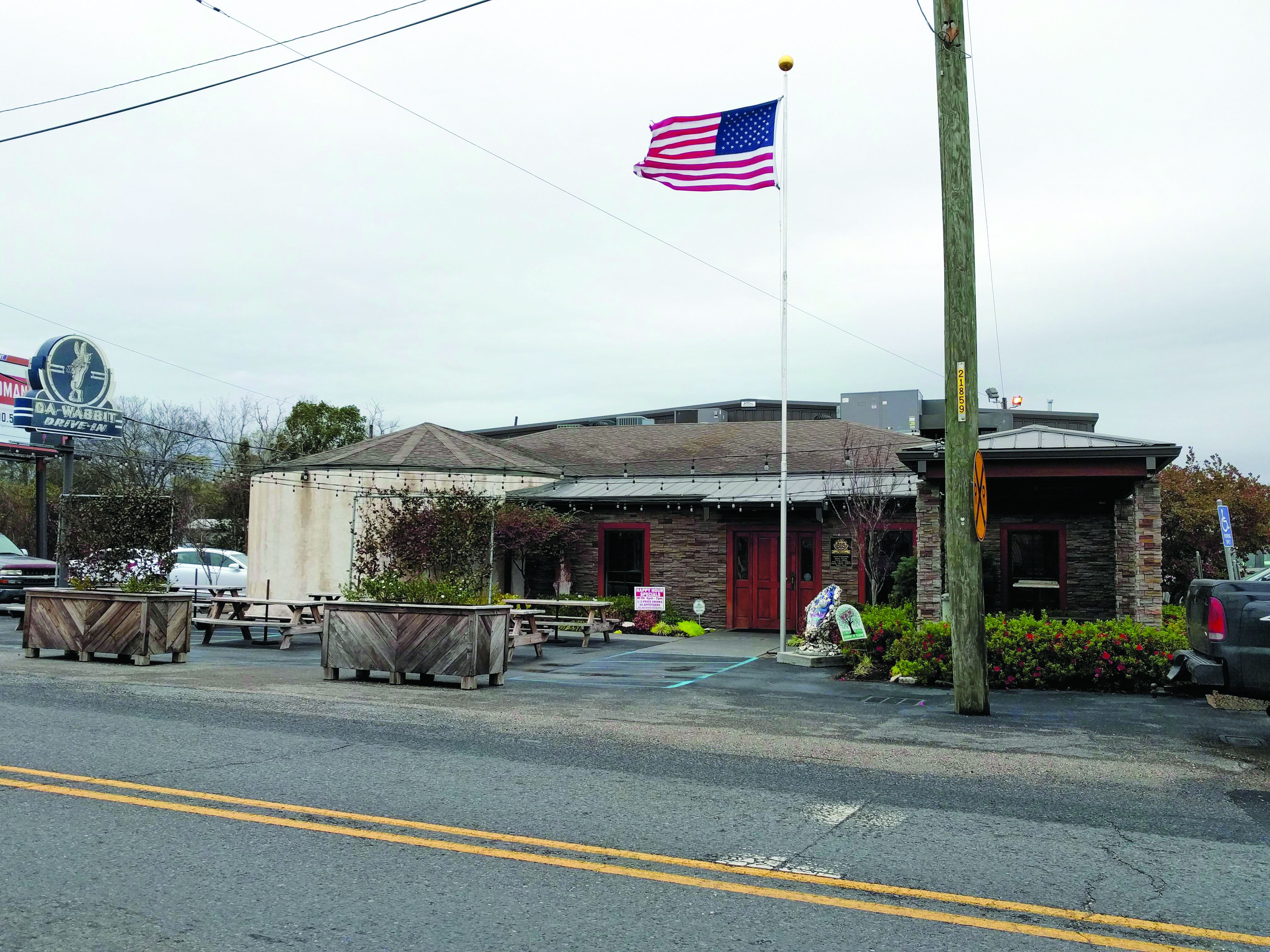 Gretna, in particular, has seen a number of longstanding restaurants throughout its years. Including Da Wabbitt in the '40s, Gretna also saw The Red Maple open its doors at 1036 Lafayette Street in 1965. One of the few fine dining places on the Westbank, The Red Maple is known for its prime cuts of steaks and seafood dishes like Crabmeat Au Gratin and Pecan Crusted Salmon. Another fine-dining restaurant located in Gretna, Tony Mandina's was founded in 1982 by the restaurant's namesake, whose family can be traced back to Salaparuta, Sicily. Offering Sicilian and Cajun flavored cuisine, Tony Mandina's is also famous for their homemade red gravy and their self-proclaimed best hamburger steaks in town.
Another staple of the Westbank is DiMartino's. Peter DiMartino opened the original location in 1975 at 1788 Carol Sue Avenue in Terrytown. The restaurant's claim to fame is its traditionally made muffulettas, made to hearken back to the old days of Italian street vendors selling muffulettas in the French Quarter. Including muffulettas, DiMartino's has other Louisiana-Italian cuisine, such as po-boy platters, spaghetti and meatballs, and gumbo. DiMartino's has become so popular that the restaurant now has locations in Marrero, Algiers, and Covington.
A noteworthy date that would start a shift in Westbank, and also New Orleans, and their relative cuisines, was in the spring of 1975, which was when the fall of Saigon, Vietnam, occurred. With the Catholic dioceses of Louisiana extending out aid, a sizable number of Vietnamese refugees were relocated to Louisiana. While most flocked to New Orleans East, a good number of refugees found their way to Jefferson Parish. As the Vietnamese settled into the community and adapted to the local culture, the Westbank saw an explosion of Vietnamese restaurants.
One of the first (and still one of the most popular) Vietnamese restaurants on the Westbank, Nine Roses is at 1100 Stephens Street in Gretna. First started in the early '90s by Mama Tu, Nine Roses has an extensive selection of both Vietnamese and Chinese cuisine. Egg noodles, vermicelli noodles, lo mein noodles, and everything in between is included on the menu. The success of Nine Roses has helped other Vietnamese restaurants to survive and find their own audiences on the Westbank. Other popular restaurants currently on the Westbank include Three Happiness, Saigon Noodle House, Tan Dinh, and Thanh Thanh.
Time changes everything, and, over the years, the Westbank has seen many a well-known restaurant come and go, some due to changing locations (Pho Tau Bay) or sudden closures (O'Briens Grille, Kim Son). However, the Westbank still has newer restaurants that seem to be really making a name for themselves, including Banana Blossom, El Patron, and Mangu. Let's hope that the restaurants that have been there for a long time stay for a long time and that the Westbank continues to birth more and more fantastic food stops.