Acclaimed chef Alon Shaya alters course in Miss River, steering into the winter wind by introducing a twist on the restaurant's classic Jazz brunch as only he can, every Saturday and Sunday, kicking off Saturday February 11 at 11 a.m. The restaurant's swing into spring allows Chef Shaya to flex his culinary muscles just in time for Valentine's Day, Mardi Gras, and Jazz Fest fans out and about to flood the restaurant, just off the lobby in the Four Season Hotel.
MISS RIVER RESTAURANT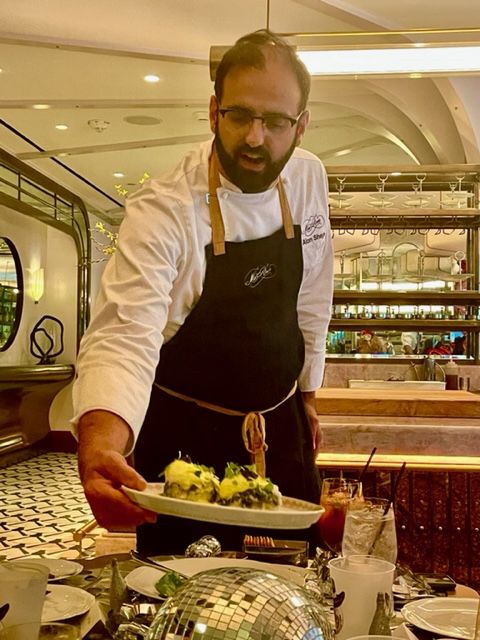 The decor and staff uniforms convey a timeless elegance while evoking a relaxed and comfortable atmosphere. A rotating jazz trio greet patrons welcomed with a expansive new Bloody Mary bar, replete with build-your-own garnishes including pickled quail egg, raw oyster and praline bacon, along with colorful accouterments for eating or simply grand presentations. With this brunch menu, Miss River strives to offer a decadent family-style dining experience as guests take in the spirited sounds of a local jazz trio.
"Developing the brunch menu in Miss River has been a fun creative process and allowed me and the team to play up our favorite brunch dishes with modern twists for a truly memorable experience," says Chef Shaya. "This is celebratory dining like we do best here at Miss River."
An instant hit when it opened to limited seatings during the pandemic, Miss River is the chef's "love letter" to culinary creativity, with a deviation from his signature Israeli-Mediterranean cuisine into more traditional southern fare focusing on Louisiana food.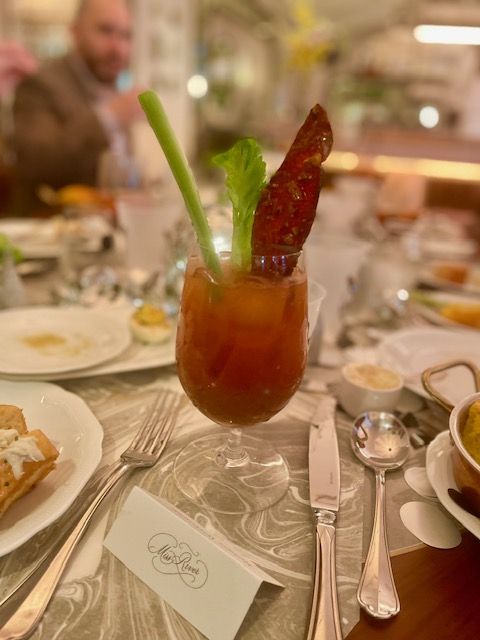 BRUNCH LAUNCH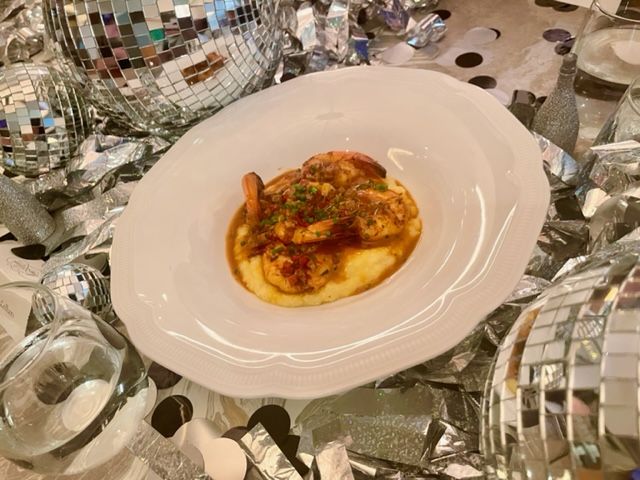 The new brunch menu builds on fan favorites while adding in playful new starters including warm sweet potato brioche rolls with cane syrup butter, pickled crab claws, a yogurt vinaigrette salad, and Best Stop boudin (featured in https://www.whereyat.com/louisianas-cajun-boudin-trail) served with crackers, mustard, and scallions.
Main dishes suitable for sharing dazzle. Miss River's signature buttermilk-fried chicken and biscuits are served with non-traditional dipping sauces; the pain perdue is topped with bananas, pecans and artisanal sugar cane syrup. Eggs crème de la crème over toasted brioche topped with hollandaise and paddlefish caviar is a sensory surprise of flavors. Even the Louisiana staple, shrimp and grits, rises above its sea level counterparts.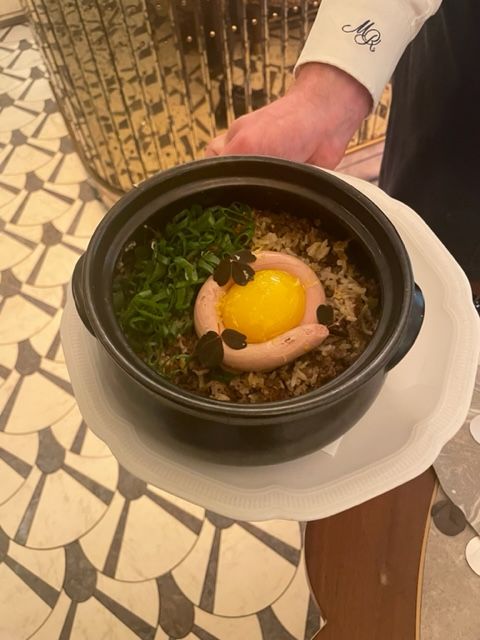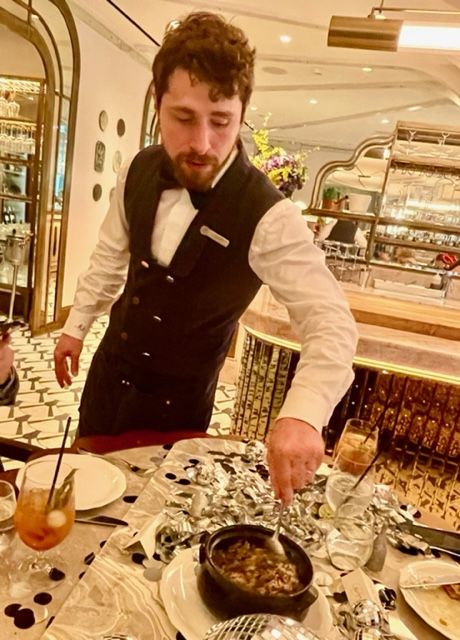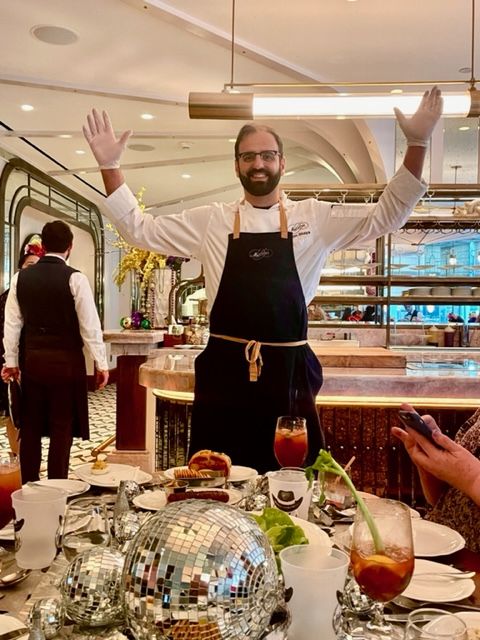 But the true delightful surprises are Chef Shaya's take on clay pot dirty rice and steak and eggs. With the "clean" rice topped off by duck egg and creamy liver pate, the artistic presentation soaked in by hungry guests before it is briskly mixed into the rich dish fit to be shared. Chef Alon's take on classic steak and eggs is comprised of thick cuts with Béarnaise sauce perfectly complementing adjacent eggs.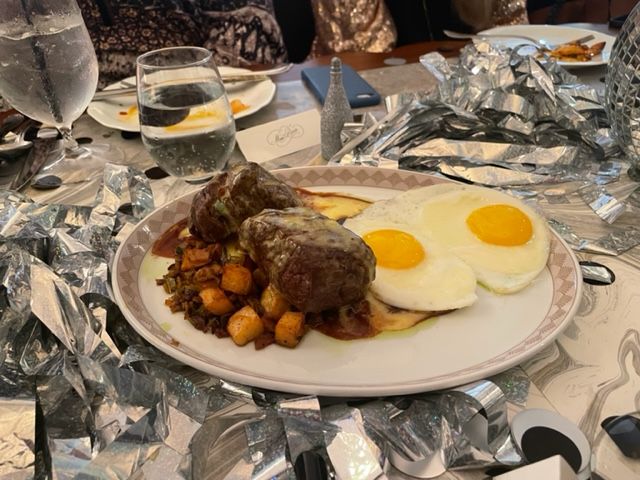 FAMILY AFFAIR
Flaming espresso martini flambeed tableside is showstopper, but mimosa, milk punch, and a selection of freshly squeezed juices, and non-flammable coffees and espresso are also available.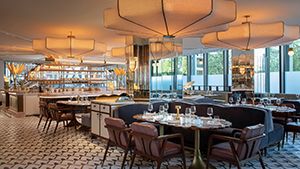 Diners will find these beverages pair perfectly with sweet finish with butter-fried beignets and vanilla toasted cream sauce, if appetites allows.
This elegant (and tasty) late morning/early afternoon family-style brunch starts at $70 per person for three courses—music and Bloody Mary bar included. Although outdoor patio seating is also available in nice weather, reservations are strongly encouraged: 504-434-5701 or online via Open Table.
Miss River is open on weekdays for lunch (11:00 a.m. - 3:00 p.m.), daily for dinner (5:30 p.m.-10:00 p.m.), and weekend jazz brunch from 10:30 a.m. to 3:00 .p.m.

Opened in Summer 2021, the new Four Seasons is housed in a 34-storey tower in the iconic riverfront World Trade Center and includes 341 rooms and suites; wellness facilities including a full-service spa, fitness center, and outdoor pool deck; state-of-the-art event spaces and private gardens for hosting meetings, conferences, weddings, and other celebrations; signature restaurants by Alon Shaya and Donald Link and 92 Four Seasons Private Residences.