Pride in Exile
It should come as no surprise that a city as gay-friendly today as New Orleans has one of the oldest gay bars in the United States to celebrate Pride.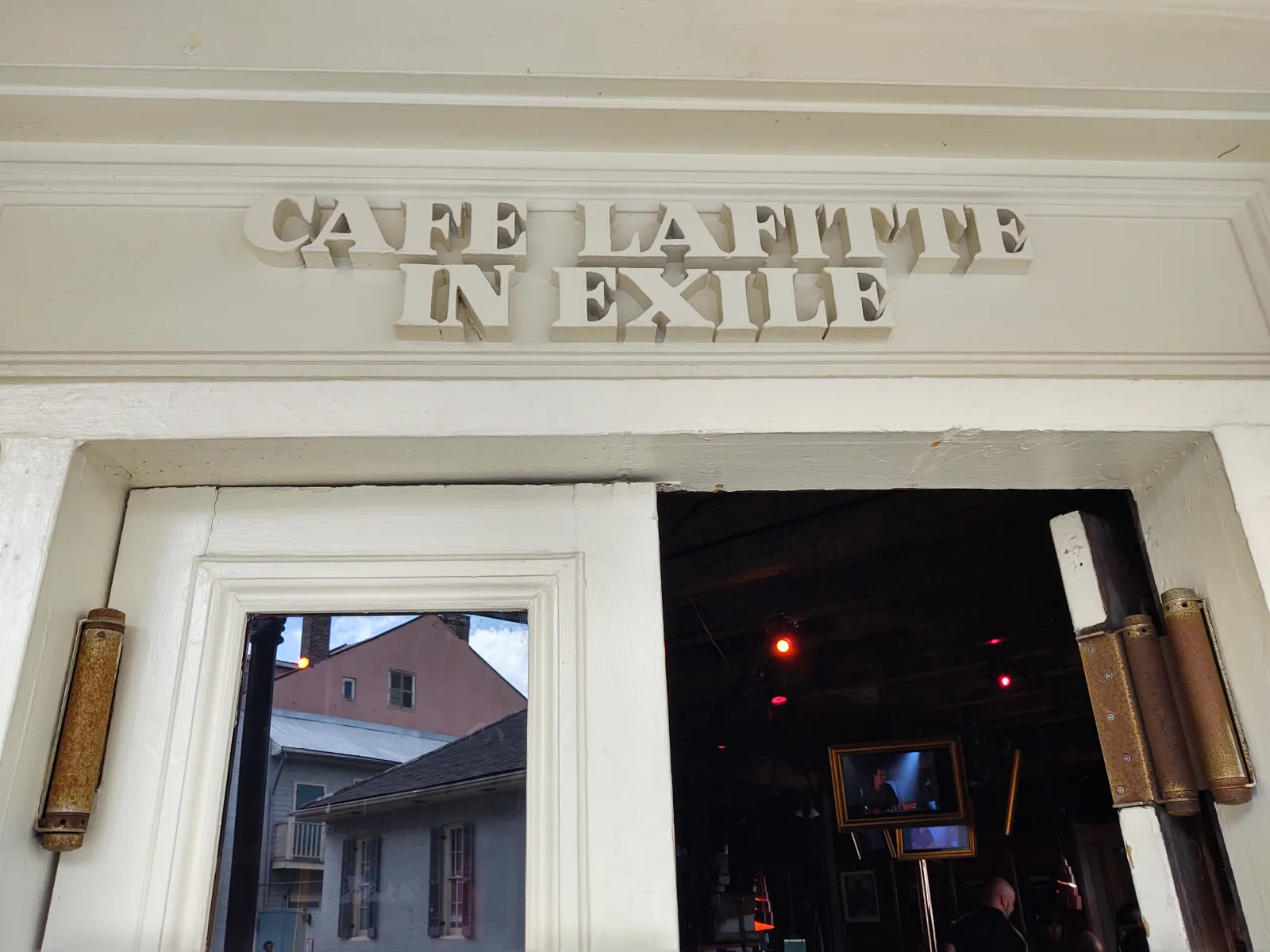 Bourbon Street, especially upper Bourbon, is one of New Orleans' leading tourist attractions, so the street is filled to the brim with all kinds of bars for people to meander into. On the lower end of Bourbon closer to St. Ann Street, or the "Lavender Line," there are bars that cater to NOLA's thriving LGBT community, including Oz, Bourbon Pub Parade, and Napoleon's Itch.
About a block from St. Ann Street, on the corner of Bourbon and Dumaine, lies Café Lafitte in Exile. Named the "Best Gay Bar" in the world in GayTravel's 2018 Gay Travel Awards, this two-story, 24/7 establishment holds the distinction of being the oldest continuously-operating gay bar in the Crescent City and may in fact be the oldest in the U.S. (a California bar in Oakland named the White Horse Inn also makes this claim). The bar has been serving locals and visitors in the queer community for 90 years, so it's the perfect spot to visit during Pride Month and every other month as well.
Café Lafitte's Beginnings
According to the book, In Exile: The History and Lore Surrounding New Orleans Gay Culture and Its Oldest Gay Bar, written by Frank Perez and Jeffrey Palmquist, the bar was originally opened as Café Lafitte at the end of Prohibition in 1933 by Tom Caplinger, Harold Bartell, and Mary Collins. It was located in the building on 941 Bourbon St.—where Lafitte's Blacksmith Shop currently resides and is one of the oldest surviving structures in the city.
While "gay bars" as we know them today technically didn't exist in the early 1900s, the owners were welcoming to anyone, regardless of sexuality, who walked into Café Lafitte, allowing gay men to have a safe space in New Orleans during a time when LGBT rights did not exist, and the community had to stay invisible to avoid legal harassment. According to In Exile, the owners would even run bar tabs for clientele who did not have money and tell them to pay it back whenever they could.
Café Lafitte had a stable existence in its original location until 1953 when the building's owner, John Barbe, died and his estate put the structure up for auction. The bar's owners did not have enough money to purchase the building themselves, so Café Lafitte had to close for a few months, and the building fell under new—not so gay-friendly—management.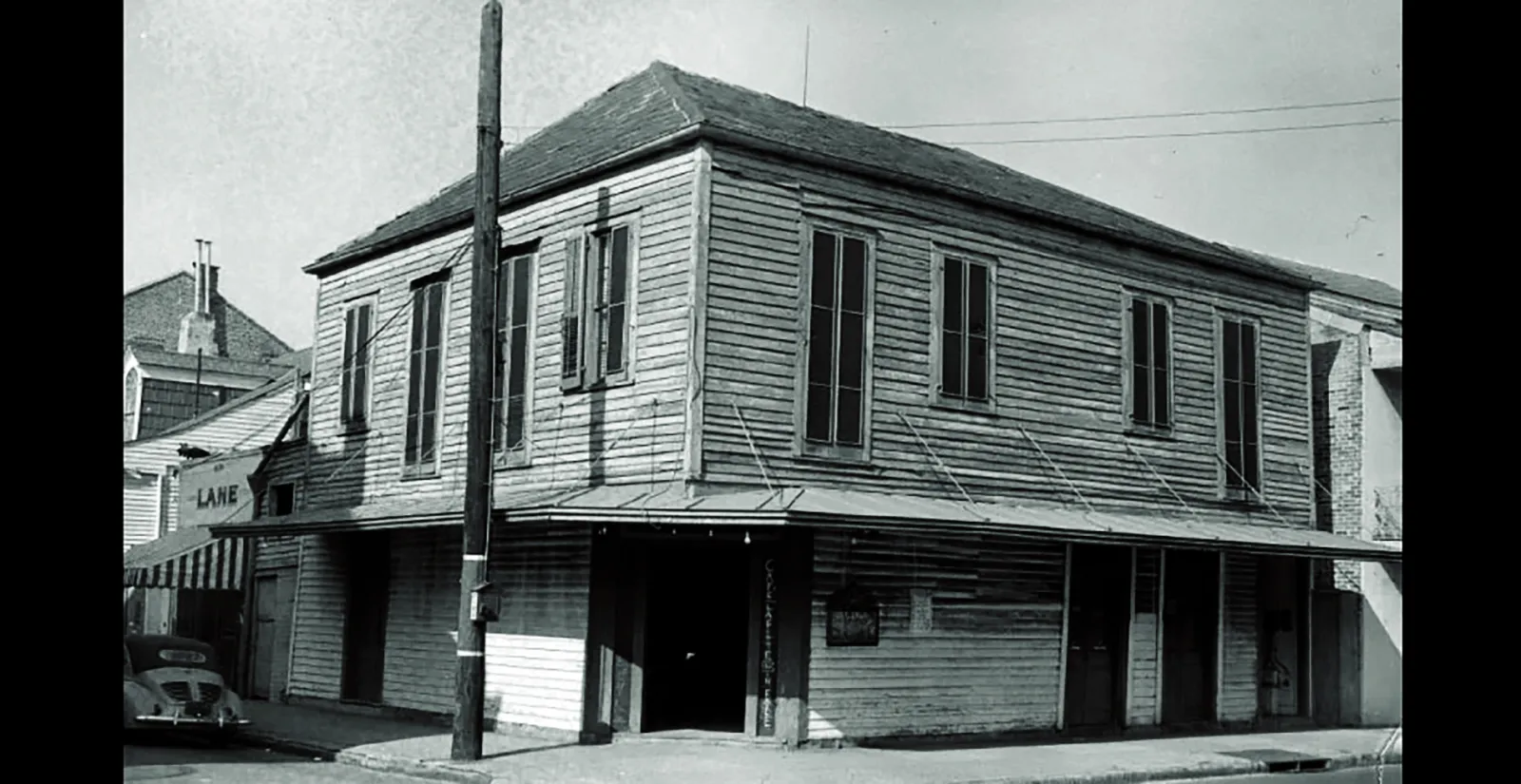 Caplinger, Bartell, and Collins eventually acquired a lease to a building that was once a corner grocery store on 901 Bourbon St., moved down the block into that building in 1953 (where it has remained ever since), and officially renamed the bar Café Lafitte in Exile. According to In Exile, as well as a document about Café Lafitte's history that's framed within the bar, guests dressed up in costume to celebrate the grand opening and had to enter through the back entrance due to the front door being barricaded with barbed wire and sandbags. This was done in order to avoid being raided by police.
Through the Years
After reopening in its new location, Café Lafitte in Exile was New Orleans' premiere gay bar through the '50s and '60s, despite the bar's main clientele having to remain in the closet for fear of public stigmatization and police harassment.
According to In Exile, the bar even developed a reputation as a popular cruising spot for gay men who would visit it, especially from the '60s to the '80s. In fact, in 1966, Captain W.F. Charles of the U.S. Navy sent a letter to Café Lafitte and demanded that it not allow personnel of the Armed Forces entry due to it being a "known hangout for persons of undesirable character." That letter can still be found framed and displayed on one of Café Lafitte's walls.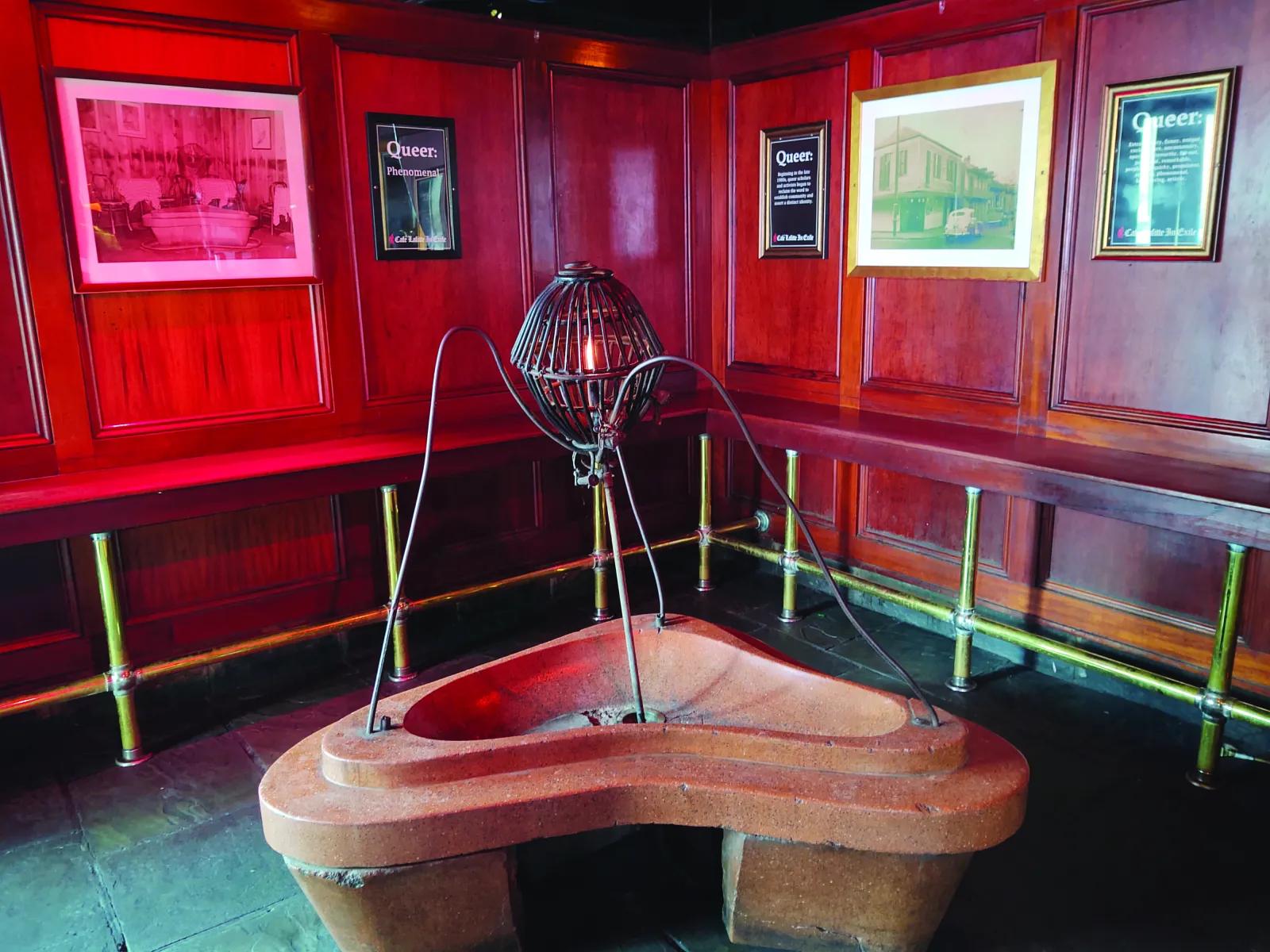 The bar went through two major renovations during its history. One was in 1972, when the son of a foreign diplomat drove his truck through Café Lafitte's front door after getting into an argument with his boyfriend. The second time was in 1986 when bar owner, Tom Wood, ordered a facelift in order to boost business. The only surviving remnants of Café Lafitte in Exile before said renovations are the physical bar itself and the interesting "eternal flame" sculpture, both of which were designed by Mexican artist Enrique Alferez (who was a regular at Café Lafitte) and made to reflect how the Mississippi River flows around New Orleans. In fact, when Wood officially purchased the building in 1994, he threw a "Lost Our Lease" party, burned said lease in the "eternal flame," and the ashes are still kept in a to-go cup in Café Laffite's main office.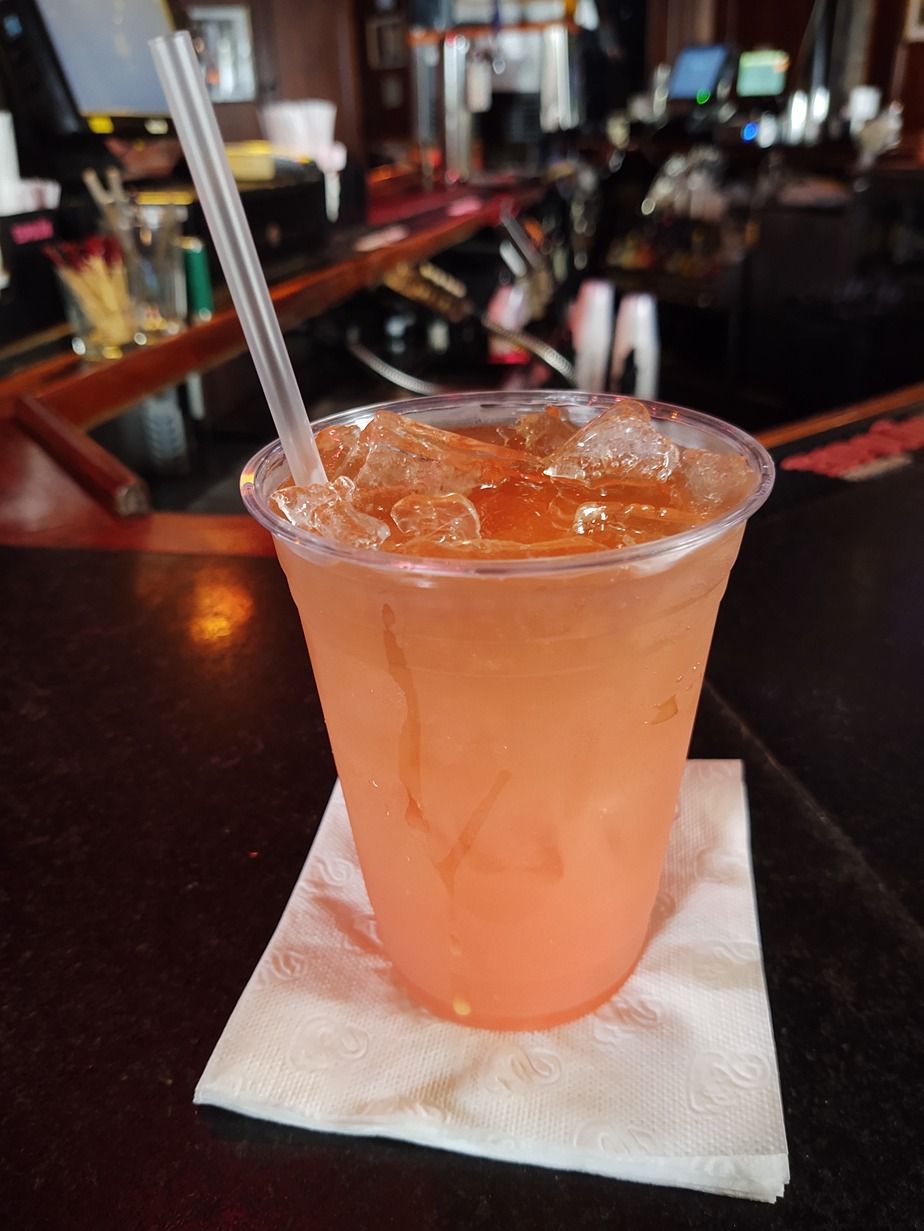 Café Lafitte Today
Walking through Café Lafitte in Exile's front door, visitors immediately feel the simple, but welcoming atmosphere of the downstairs-section of the bar. The walls are decorated with artwork and photographs and mementos from Café Lafitte's past. The "eternal flame" is in a corner near the entrance and the bar is surrounded by barstools that put you face-to-face with one of Café Lafitte's very friendly bartenders, while screens projecting music videos play above their heads.
If you decide to check out Café Lafitte in Exile's homey downstairs bar or upscale second-floor/balcony this Pride Month, you'll be visiting a bar that is not only a staple of NOLA's queer community, but also an important part of America's LGBT history. It is a bar that has served famous faces like Tennessee Williams and Truman Capote. A bar that has survived hurricanes, the AIDS crisis, COVID-19, and homophobia throughout the years. A bar that makes a very refreshing Hurricane cocktail. And most importantly, a bar where all are welcomed, baby.