New Orleans is one of the most queer-friendly travel destinations in the country. Between Southern Decadence, the annual Gay Easter Parade, and an extraordinary NOLA Pride festival, the city welcomes love and self-expression among all individuals and has plenty of LGBTQ+ activities to take part in. In addition, New Orleans has some of the best LGBTQ+ Bars you have to try.
LGBTQ+ Bars to Enjoy in New Orleans
Given New Orleans' incredible bar culture, it should come as no surprise that NOLA has incredible bars that directly cater to the queer community. Keep reading to find out the best NOLA LBGTQ+ bars to relax, unwind, and celebrate the local community here in New Orleans.
1. Golden Lantern
1239 Royal St.

(504) 529-2860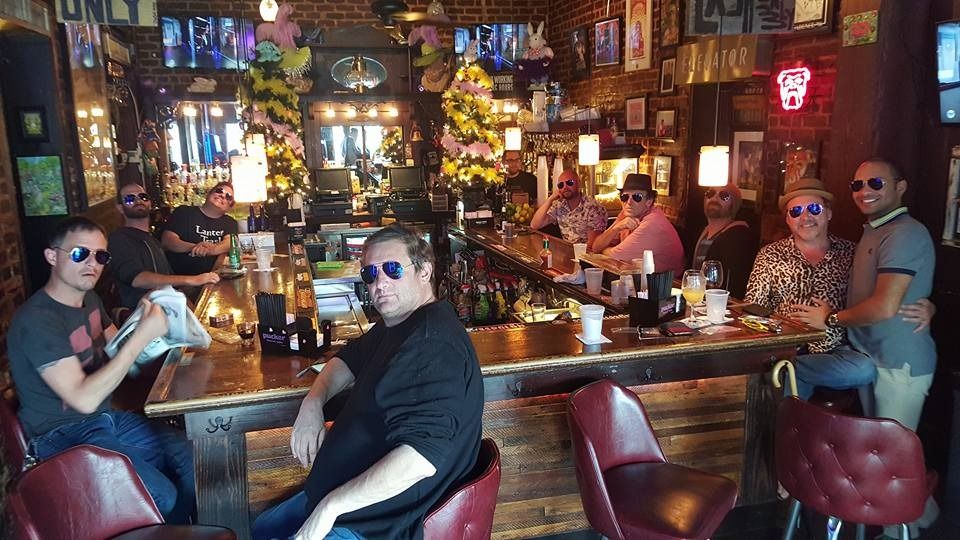 Golden Lantern is the original home of Southern Decadence, an annual celebration of queer joy in New Orleans. During the festival, this bar hosts jazz, endless parties, and classic New Orleans' burlesque. They also help to crown the Southern Decadence Grand Marshal.
Outside of Southern Decadence, Golden Lantern continues to celebrate year-round with weekly events, Liquid Brunch, and Sunday Funday, featuring gorgeous divas and DJ "MK Synclaire." Whether you're looking for a relaxing evening or a wild night, Golden Lantern is prepared to introduce you to every side of the New Orleans' queer scene.

2. Good Friends
740 Dauphine St.

goodfriendsbar.com| (504) 566-7191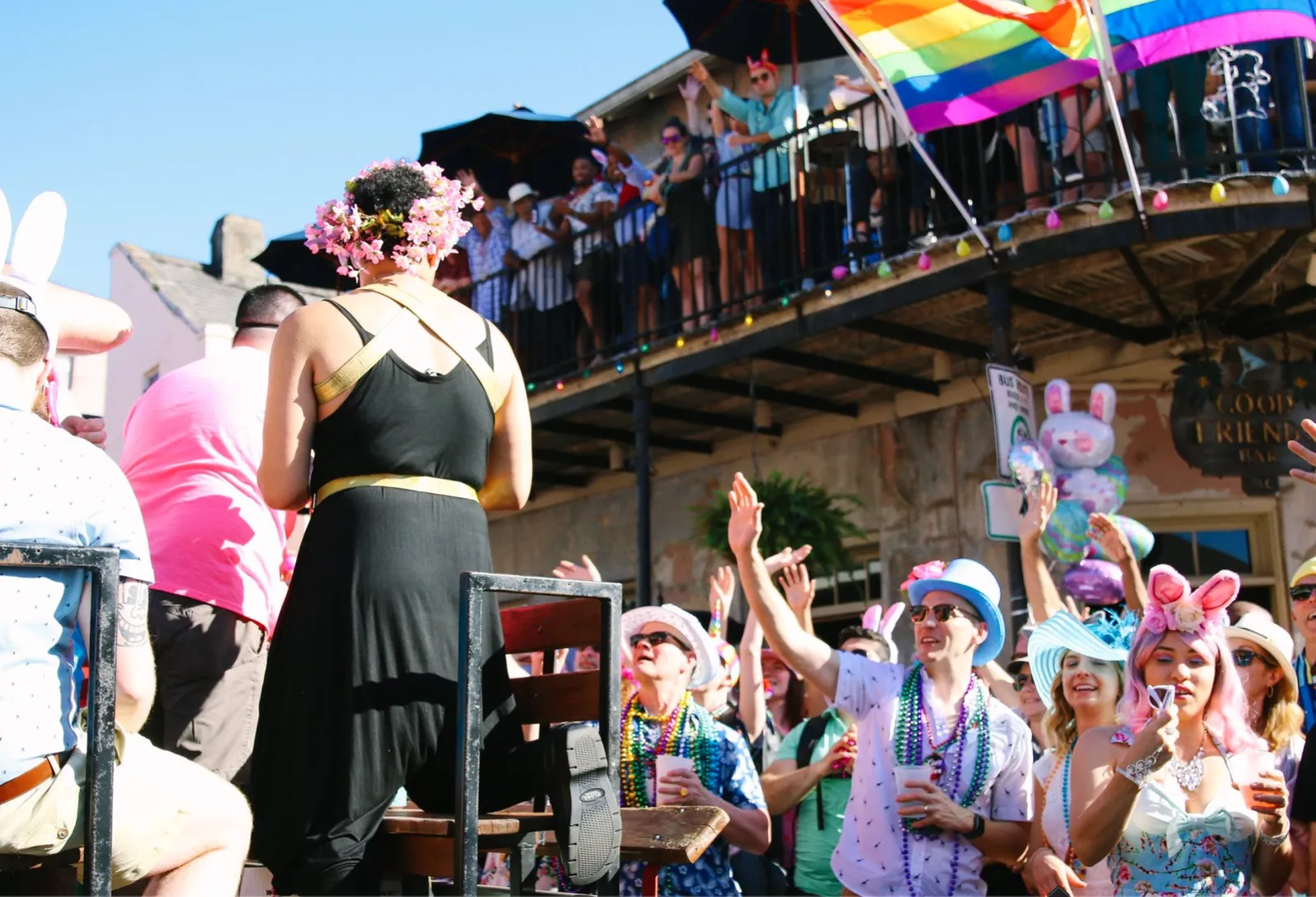 Good Friends bar is located in the heart of the French Quarter. This LGBTQ+-friendly space can be perfect for a cozy evening or a romantic date night in one of the best cities for gay dating. They host annual "Gay Mardi Gras" parties during Southern Decadence and never fail to keep the celebrations going.
Good Friends also holds special events throughout the year, including a Pride party and a Red Dress gallery. You can also check out the Queen's Head Pub, a balcony bar above the main floor of Good Friends. Join Good Friends for amazing views, weekly karaoke, or for the French Quarter's longest happy hour.
3. Bourbon Pub and Parade Disco
801 Bourbon St.

bourbonpub.com| (504) 529-2107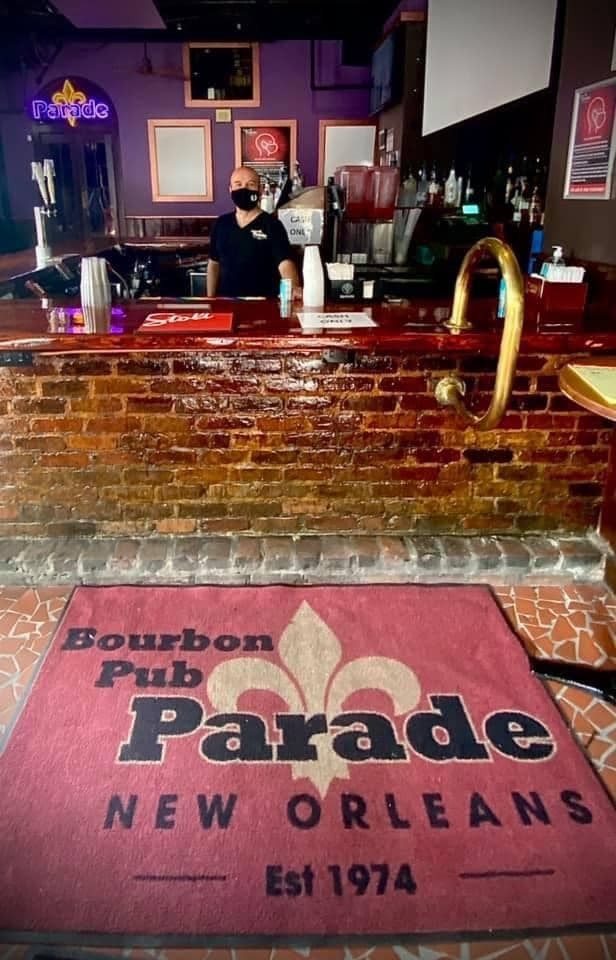 Bourbon Pub and Parade was ranked one of the top 10 gay bars worldwide by Gay Traveler Magazine. Not only does it have a prime location on the corner of Bourbon and St. Ann, but Bourbon Pub and Parade is also a top host for the Southern Decadence festival.
Every year, they sell tickets for VIP admission to a Southern Decadence Party. Your ticket includes a private entrance, as well as welcome cocktails and a cocktail party. Don't miss this exciting opportunity or their weekly drag shows and birthday extravaganzas!
4. Oz
800 Bourbon St.

ozneworleans.com| (504) 593-9491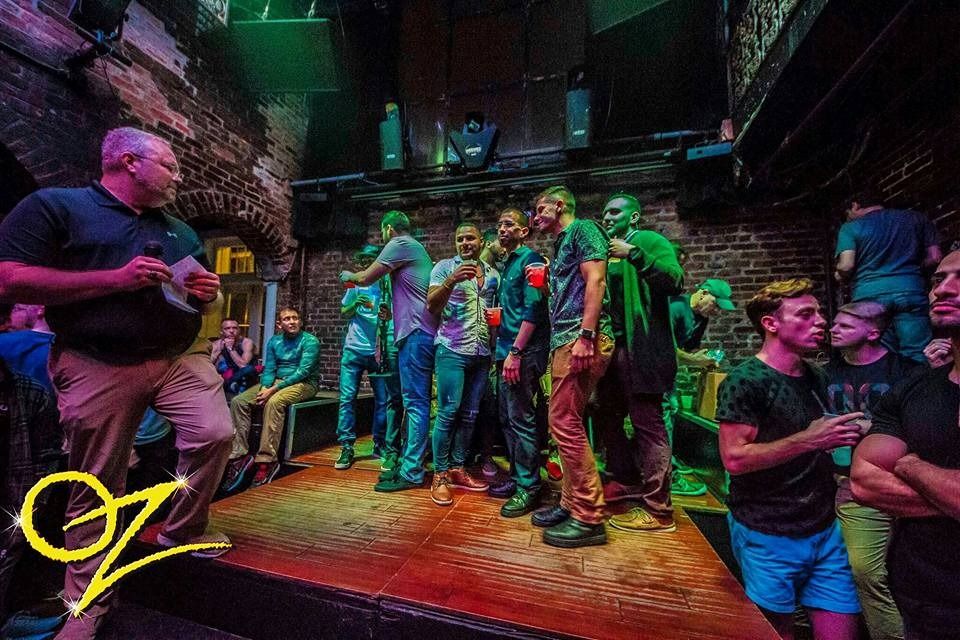 Check out Oz on Bourbon Street! Since its opening in 1993, Oz has held onto its title of the #1 gay dance club in New Orleans. Oz is a two-level space tucked neatly into the old architecture of the French Quarter.
The bar boasts an incredible lineup of events every week, and all are welcome! Join the ladies of Oz for Lazy Susan Karaoke, Show Night, Weekly Oz Strip-offs, Misc 4 Misc, Kings and Corsets, or Sunday night Drag Bingeaux. You can also book Oz for your private event. Contact their seasoned event planners for a night to remember!
6. Napoleon's Itch
734 Bourbon St.

(504) 237-4144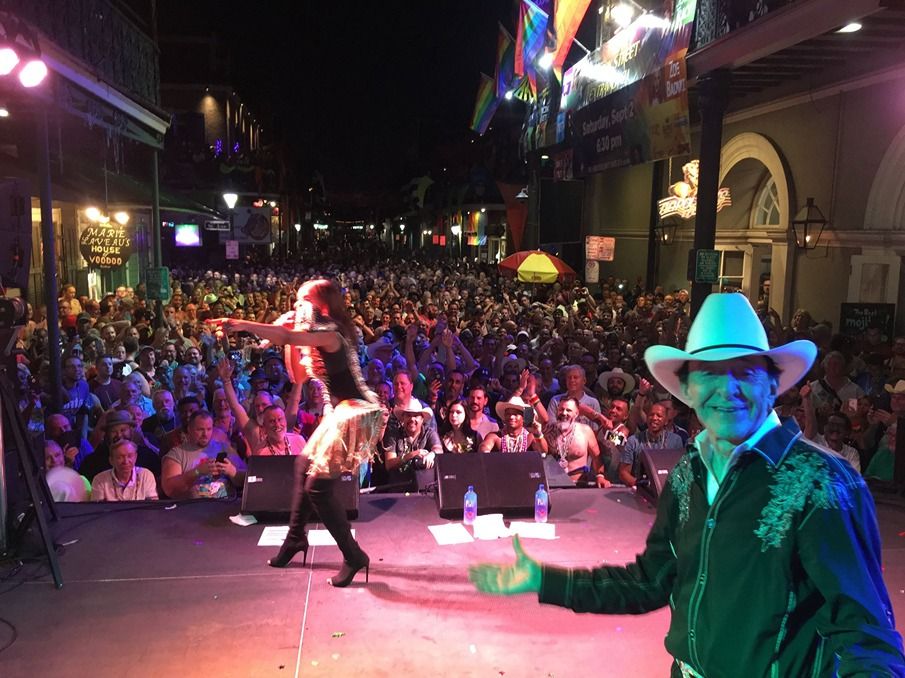 Napoleon's Itch is yet another fan-favorite to visit during the Southern Decadence festival. Every year, there is a massive outdoor concert in front of the bar, commemorating the original Southern Decadence 50 years ago.
Napoleon's Itch is a part of the Bourbon Orleans Hotel and it is a must-see in the French Quarter. This bar also hosts lots of events, including shows, signature cocktail nights and live music. Napoleon's Itch is in a prime location to go while bar-hopping through many other LGBTQ+ bars in the neighborhood.
7. Grrl Spot Pup-Up
Locations Vary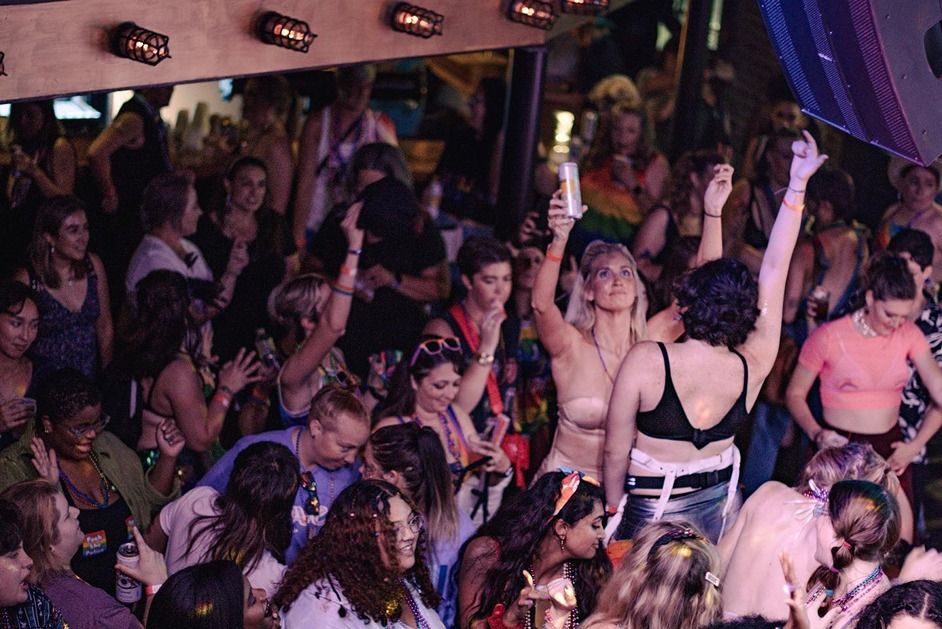 Grrl Spot is an exciting pop-up bar for queer women and folks of all genders. Each month, Grrl Spot hosts an event at a different venue for members of the LGBTQ+ community to come together and celebrate. Events range from large shows and dance spaces to more intimate bar settings.
Grrl Spot also hosts several special events for large festivals like Pride, Essence Fest, and Southern Decadence. Check out their Instagram, @grrlspot, for the latest updates and pictures of their wild parties!
8. The Phoenix Bar
941 Elysian Fields Ave.

phoenixbarnola.com| (504) 945-9264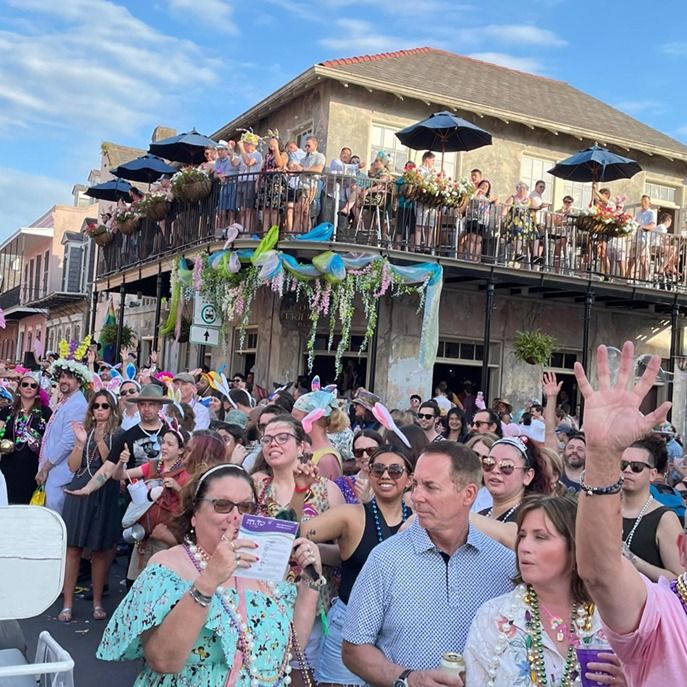 The Phoenix is an edgy bar located in the Marigny neighborhood. They host events every Tuesday, Friday, and Saturday to keep guests on their toes. Tuesday nights are reserved for weekly pool tournaments and drink specials. On Friday and Saturday, join The Phoenix for beer busts and block parties.
The bar also hosts special events during Pride weekend and the Southern Decadence festival. Check out their website for more information, gear, and recommendations for "gay-owned and operated accommodations."

9. Rawhide 2010
740 Burgundy St.

rawhide2010.com| (504) 525-8106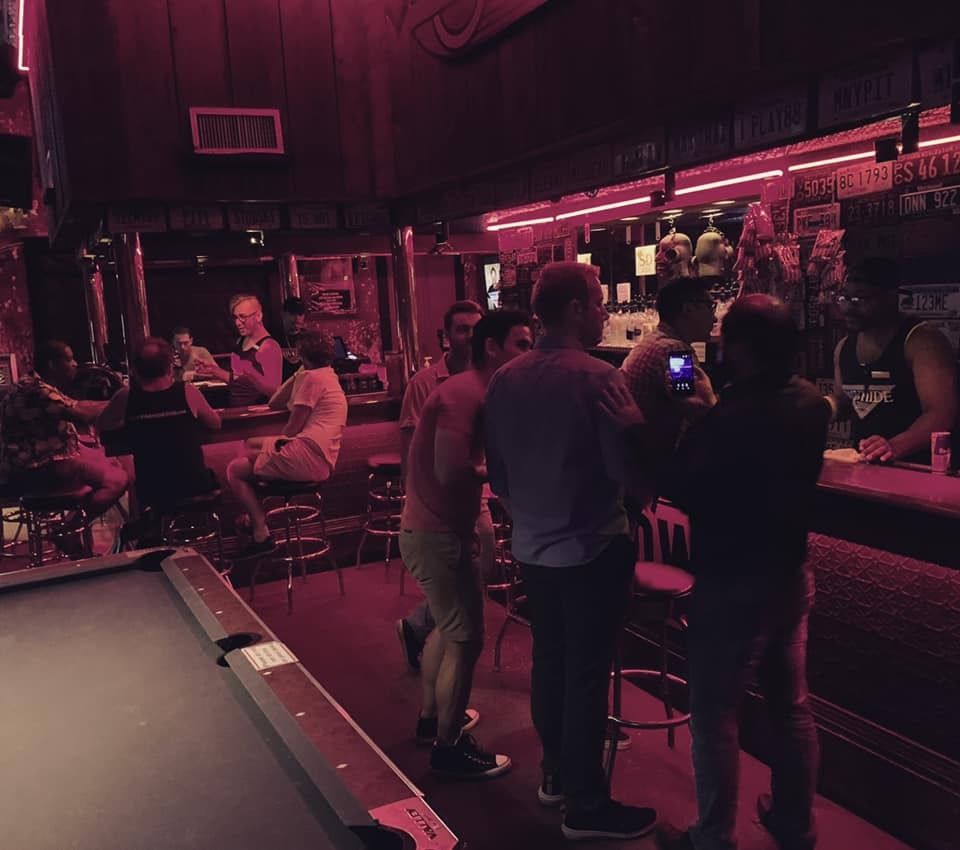 Rawhide 2010 is an exceptional gay bar in the French Quarter. They host daily Fireball happy hours and weekly events. Most notably, these include Hump Day (Wednesday) specials and Drink or Drown nights. Rawhide 2010 also allows guests to host their very own Keg Party with up to 20 individuals.
The bartenders are well-rounded and speak multiple languages, including English, French, and American Sign Language. Head to Rawhide 2010 for your next night out!
10. The Corner Pocket
940 St. Louis St.

cornerpocket.net| (504) 568-9829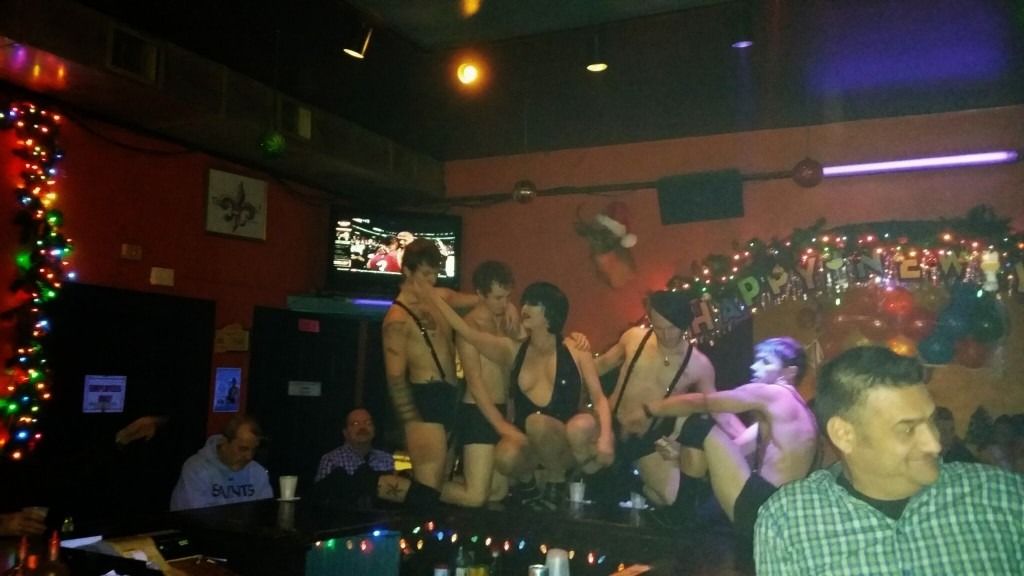 The Corner Pocket is a gay men's bar near Bourbon Street in the French Quarter. Come to The Corner Pocket for Thursday's Retro Night, Friday dance contests, and more. Every Sunday, The Corner Pocket hosts Zingo, their take on bingo followed by a DJ performance.
You can also come to happy hour every day from 12 p.m. to 7 p.m. Check their website for special events, hangouts, and more French Quarter fun!
Feel Like a Queen at These New Orleans' Queer Bars
New Orleans has always been a unique city that is really unlike any place else in the Deep South. Fortunately for NOLA's local queer community, the Crescent City has the distinction of being not only one of the most LGBTQ+ friendly cities in the South, but also the entire United States.
From bars to LGBTQ+ businesses, the Big Easy is more than welcoming to all sorts of people and ensures that everyone has a good time while here. Whether you're part of the community or an ally, you are welcomed in New Orleans.