Since the art of burlesque first originated in the 1800s, it has been playful, witty, and seductive. The word burlesque comes from the Italian word burlesco, meaning a dramatic or musical act intended to cause laughter. American burlesque became well known for its added elements of strip tease and eroticism.
Today in New Orleans, burlesque is more unique than ever before. Locals can experience burlesque at various venues in a wide variety of styles. Ways to experience the art of burlesque include brunches, classic burlesque events, scary "gorelesque" pieces, variety shows, and "Burlesque Bingo," just to name a few.

Types of New Orleans Burlesque
"There's different styles of burlesque," burlesque performer and producer Lefty Lucy says. "Classic is the real showgirl stuff—the shiny, stunning costumes with a self-possessed bump 'n' grind. Neoburlesque defines the rest of what we do broadly, but within that there's nerdlesque (pop culture related), boylesque (burlesque with boys), gorelesque (spooky stripping), etc. Then, there's the gimmicks, which is really just a diminutive word to describe special skills. There's really sexy burlesque, really funny burlesque, and burlesque that will make you cry."
With all of the different burlesque shows happening in New Orleans, it can be challenging to know which show is right for you. Here's a breakdown of some of the different types of burlesque performances you can see around town.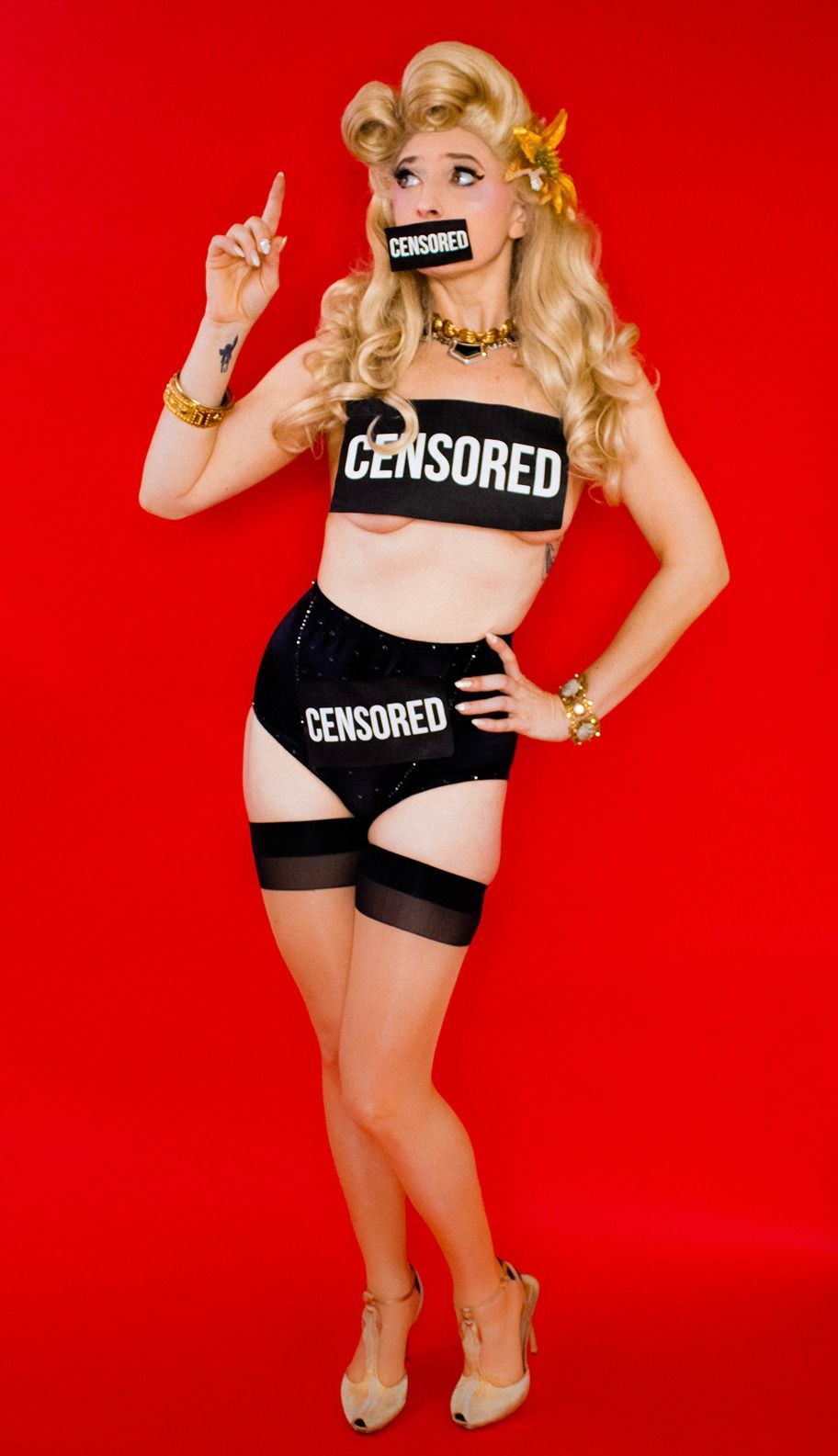 Classic Burlesque
Sit back, relax, and let your senses be stimulated with classic-style burlesque. Classic burlesque performers typically dress in glamorous, form-fitting outfits and are adorned with accessories like long gloves, larger-than-life feather headpieces, fishnet stockings, and sparkling jewelry. The artists could perform to jazzy music being played by a live band or a smooth and sensual song on the performer's set list. Traditional burlesque dancers will remove one item of clothing at a time, eventually revealing decorative undergarments or another outfit.
Where to watch: The Allways Lounge and Cabaret, Royal Sonesta Hotel, The Saint Hotel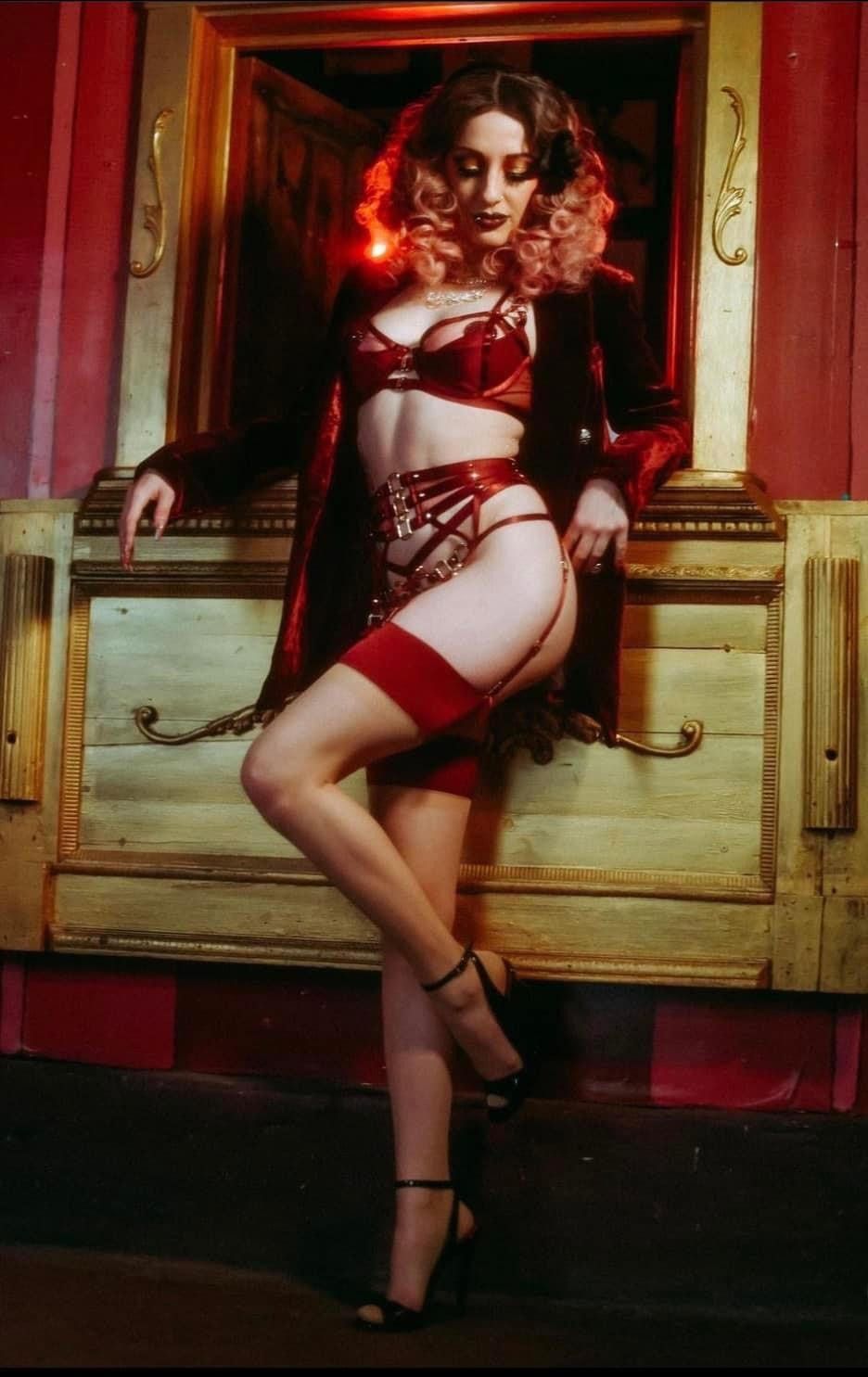 Neo-burlesque
There is room for everyone in neo-burlesque, an expansive and inclusive subgenre of burlesque. Neo-burlesque, also known as new burlesque, is a contemporary form of burlesque where there are no rules. Neo-burlesque performers balance the art of strip tease with modern influences such as dancing to today's hit songs, integrating pop culture into their costumes and highlighting current events during their performances. Most of the burlesque shows around New Orleans today fall under this category. Where to watch: The Joy Theater, The Allways Lounge and Cabaret, Dream House Lounge, House of Blues, Toulouse Theater, Hotel Saint Vincent, The Howlin' Wolf
Nerdlesque
Self-identified geeks, nerds, and dorks, welcome to your safe space. Nerdlesque is a subgenre of burlesque that celebrates pop culture, fan fiction, cosplay, and interactive theater. Nerdlesque performers let their imaginations go wild and wear adventurous costumes that pay homage to characters from anime series, video games, fantasy books, and hit TV shows. Think characters like Mario from Super Mario, Neytiri from Avatar, and the doctor from Doctor Who. Where to watch: The Allways Lounge and Cabaret
Gorelesque
Do you love horror films, haunted houses, or spooky books? This might be the burlesque genre for you. Gorlesque performances typically involve performance art featuring fake blood, gory scenes, and horror elements. These types of shows may include performers wearing gothic clothing or costumes of characters from scary movies. You never know what you might see at a gorlesque show. Some local performances include acts of the performer pretending to stab another performer with a fake bloody knife. Prepare to be scared and a little bit seduced. Where to watch: The Allways Lounge and Cabaret
Burlesque brunch
Food and burlesque? What more could you ask for to start your day? At burlesque brunches, customers can enjoy a tasty meal while burlesque performers walk around the room, interact with the audience members, and perform to live or recorded music. Burlesque brunches are similar to drag brunches but with a little striptease and (sometimes) less lip syncing, splits, and flips. Where to watch: Commons Club at Virgin Hotels New Orleans
Boylesque
Burlesque isn't just for women. Men can take the stage at burlesque performances too. Boylesque is burlesque featuring male performers. It can look different for each performance. Some boylesque performers like to dress feminine and in traditional burlesque attire, while other performers put a spin on it and blend masculine and feminine style. Some boylesque performers may wear tassels, elbow-length gloves, makeup and eyelashes, while others may wear a suit, tie, and a top hat. Where to watch: The Allways Lounge and Cabaret, Oz New Orleans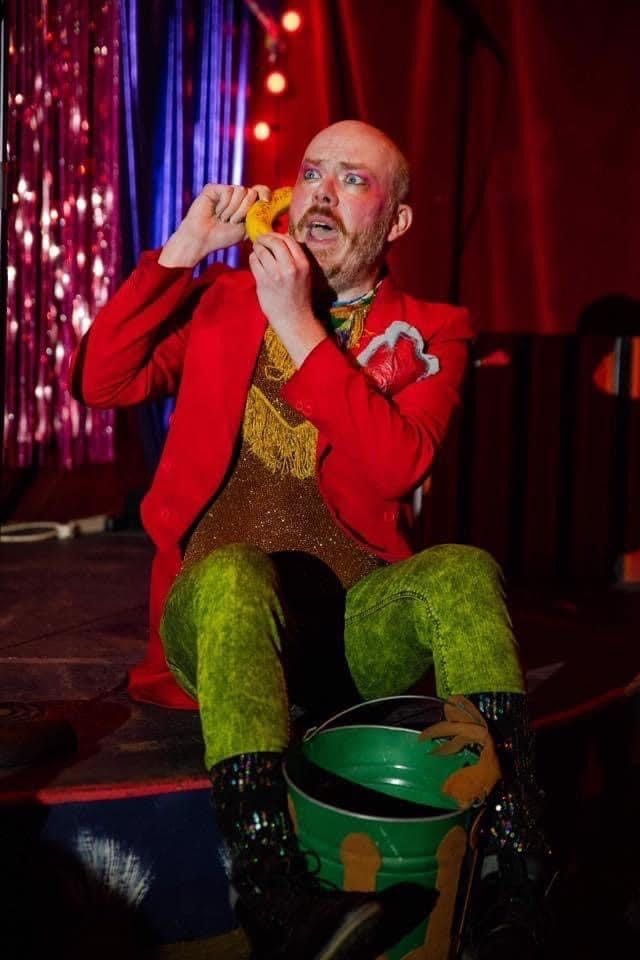 Comical burlesque
Laughter is a huge part of the burlesque experience. While most burlesque shows have a little humor, others really prioritize comedy. Comical burlesque shows are fun environments for audience members to laugh, and be entertained by the performers while also getting to see some striptease. For these types of experiences, audience members should expect to get involved with the performance and let loose.
"My show, Burlesque Bingo, is a really pleasant entry point for a new burlesque audience," Lefty Lucy says. "My background is in theater and comedy. There's a game show energy which helps break the tension a lot of folks have from existing in the world within a human body. Plus, I only remove one item per round, so if you're happy just seeing something small come off, you can leave after one round, and if you want to see the tassels twirl, you can stay and play until the end." Where to watch: The Allways Lounge and Cabaret, Jinx Bar and Grill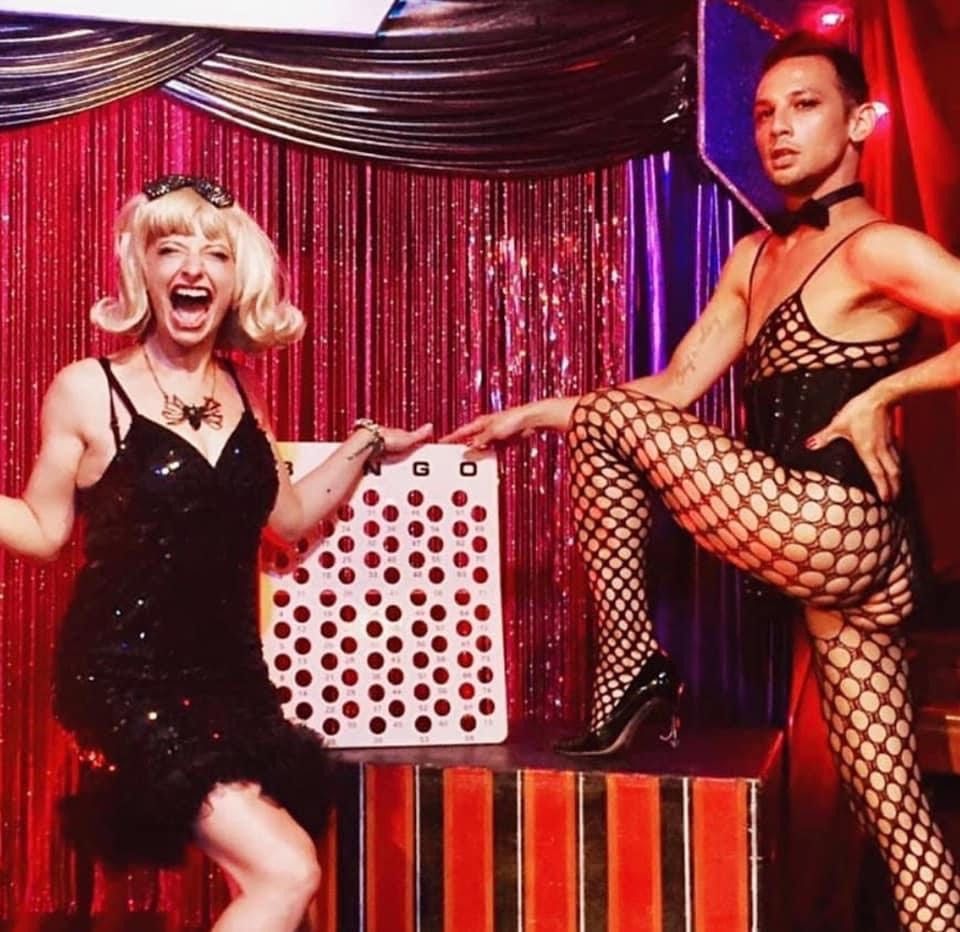 Burlesque Shows in New Orleans
Whether you want to watch a funny, seductive, or gory Burlesque show, New Orleans has got you covered! If you find yourself looking for entertainment on a night out in New Orleans, you can always explore the variety of Gentlmen's Clubs in the city! Discover all the unique styles of Burlesque and check them out at any of these local venues!