Beyond the bustling streets and famous attractions of New Orleans lies a hidden treasure trove of women's clothing stores, offering a fashion haven for locals and visitors alike. While New Orleans may be home to some of the best thrift and vintage shops in the country, the city has ample boutiques that take a modern twist on current trends. Whether you're searching for bohemian chic or vintage flair, the city's fashion scene offers an array of styles, sizes, and prices.
The task of finding the perfect piece may seem daunting, but fear not! We have curated a list of the top women's clothing stores in New Orleans, making your shopping experience both enjoyable and effortless. Get ready to explore the city's unique fashion landscape and discover a new wardrobe that's as vibrant and eclectic as New Orleans itself.

Best Women's Clothing Stores in New Orleans
With its multifaceted mix of styles, New Orleans has become a fashion destination for women looking to express themselves through their wardrobe. From casual streetwear to evening attire, the city's clothing stores offer a plethora of options to cater to every taste.
1. Hemline
Location: Multiple Locations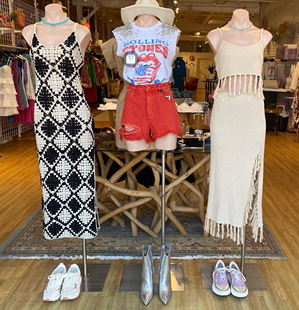 With multiple locations all across New Orleans, Hemline's selection offers a diverse range of clothing for women of all ages. The store's trendy selection includes an impressive collection of fashionable dresses, skirts, tops, and accessories that cater to the unique fashion tastes of its customers.
With a reputation for providing high-quality fashion items at affordable prices, Hemline has become one of the top shopping destinations in New Orleans. Hemline has also become known for its exclusive collaborations with local designers and artists, giving shoppers the chance to score a really unique piece.

2. Trashy Diva
Location: Multiple Locations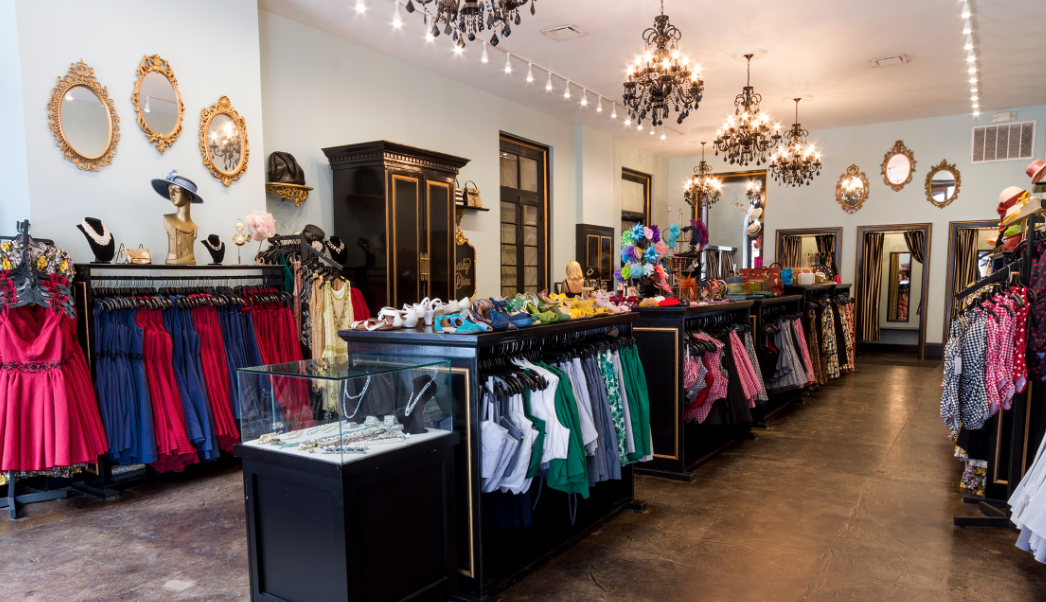 Trashy Diva is a one-of-a-kind vintage-inspired women's clothing boutique. The store's unique blend of vintage and modern designs adds a touch of timeless elegance to any wardrobe.
What makes Trashy Diva stand out is its in-house design team that creates its vintage designs with a modern twist. Including a selection of 1940s and 1950s-style dresses, skirts, blouses, and accessories, each of Trashy Diva's pieces are designed to flatter a range of figures. These vintage designs are what make Trashy Diva a favorite among the fashion-conscious women of New Orleans.

3. Monomin
Location: 2104 Magazine St.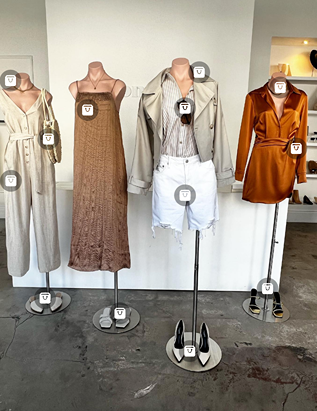 Monomin's affordable approach to fashion makes sure all its customers walk out looking expensive without burning a hole in their wallets. The Uptown spot features a collection of comfortable and fashionable clothing items and accessories perfect for any occasion.
Offering clothing for newborns to preteens, Monomin is a one stop shop for fashion for all ages. The store's friendly staff helps shoppers find clothing items to match their individual style and budget.
4. Chatta Box Boutique
Location: 4114 Veterans Memorial Blvd., Metairie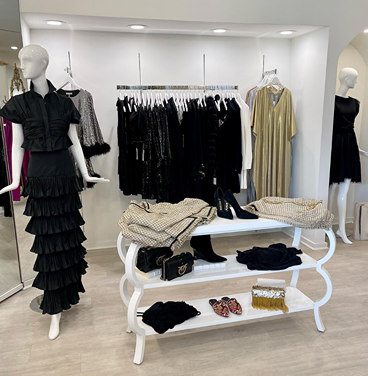 Located in Metairie, Chatta Box Boutique offers a variety of stylish clothing and accessories at affordable prices. The store's carefully curated selection includes dresses, tops, pants, and jewelry, each designed to be fashionable and on-trend.
Chatta Box Boutique's reputation for good prices make it a favorite among college students and young professionals. While Chatta Box Boutique has a variety of pieces, they are best known for their special occasion dresses. With a friendly and attentive staff, Chatta Box Boutique provides customers with personalized attention to ensure that they find the perfect item.
5. Pied Nu
Location: 5521 Magazine St.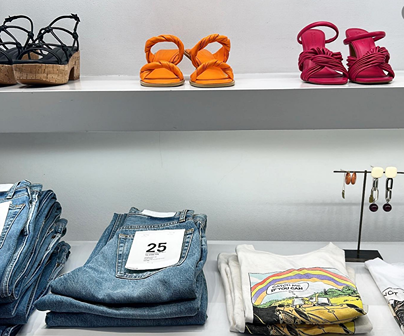 Pied Nu is a high-end clothing store offering designer clothing. Featuring designers like Isabel Marant, Helmut Lang, Ulla Johnson, Rachel Comey, Stella McCartney and more, each piece is meticulously chosen to meet Pied Nu's standards of quality and style.
The store also features an extensive collection of accessories, including jewelry and handbags. Customers can expect personalized assistance to help find the perfect statement piece for a special event or a stylish update to their wardrobe.
6.
Swoon
Location: 130 Harrison Ave.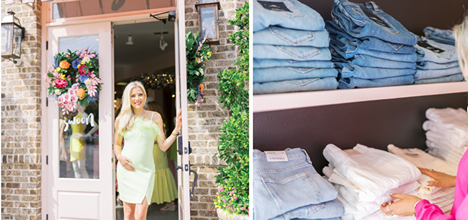 Swoon is a chic and trendy boutique located in Uptown. The store's collection of up-to-date clothing items and accessories makes it the perfect spot for shoppers who want to keep up with the latest trends.
Featuring designs from emerging fashion designers, Swoon also offers a selection of vintage inspired clothing, making it a favorite among fashion enthusiasts with varying tastes. With weekly updates, customers can expect a new selection of clothing and accessories with each visit. Be sure to check out their social media for updated inventory and releases!
7. Blink
Location: 5517 Magazine St.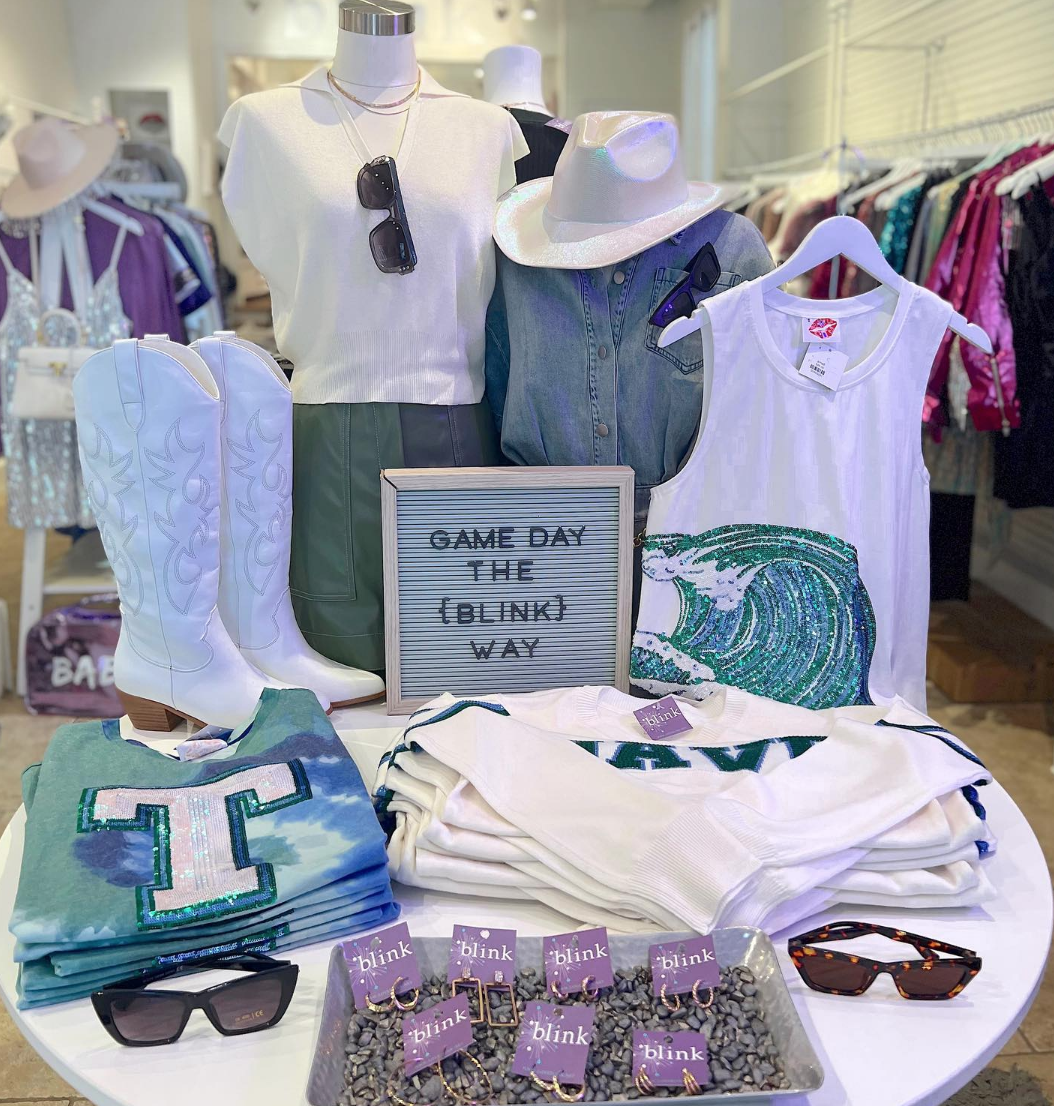 For women who appreciate classic designs of high-quality materials, Blink is a great place to check out. This designer store features high-end clothing items from renowned brands like Diane von Furstenberg and Theory.
Shoppers can not only expect great quality, but unique pieces that are sure to be a show-stopper for any occasion. From casual to formal wear, Blink has something to meet the fashion needs of every shopper. Invest in life-long pieces with the guidance of a truly knowledge staff.
8. Lucy Rose
Location: Multiple Locations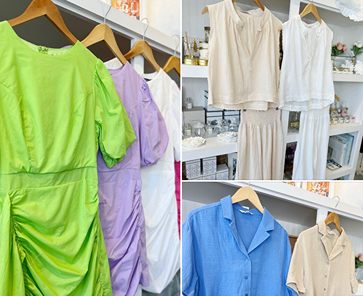 Lucy Rose's multiple locations offer a carefully curated collection of chic and comfortable clothing. The store's inventory includes everything from trendy tops to cozy sweaters, stylish dresses, and versatile bottoms.
Started by two sisters in 2013, the store embraces femininity. Its emphasis on comfortable clothing for any occasion is what makes each of its pieces easy to dress up or down. Don't miss Lucy Rose's selection of jewelry, bags, and scarves that are sure to complement every outfit.
9. Stella Dallas
Location: 5421 Magazine St.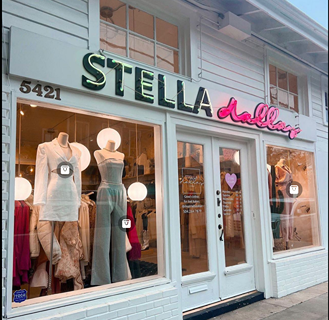 Stella Dallas is known for its pieces that take a unique twist on vintage designs. Their fashions are inspired by the past while still feeling fresh and modern. Stella Dallas' collection features affordable designers from around the country and offers a glimpse into American fashion.
Many shoppers return for their trendy shoes and funky jewelry, making sure they are always on top of the latest trends without breaking the bank. The range of clothing the store carries is complimented by the girly vintage furniture and accessories in the space, creating an overall vintage vibe in a modern space.
10.
Elle Boutique
Location: 2108 Magazine St.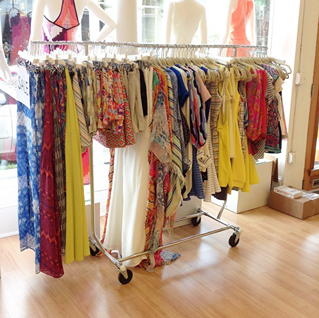 Located in the heart of the Lower Garden District, Elle Boutique has a chic and contemporary selection of clothing and accessories. The store's styles range from sophisticated and polished to edgy and playful.
Elle Boutique's focus on supporting local and national designers and artisans keeps customers coming back, making this spot a standout fixture in the New Orleans fashion scene.
Top NOLA Women's Clothing Shops
New Orleans is a fashion paradise for women, offering a diverse range of clothing stores that cater to different styles preferences, and sizes. From vintage-inspired shops to chic and trendy boutiques, every fashionista is sure to find something that piques their interest. So the next time you are exploring the best of the big easy, make sure to set time aside to shop the créme de la créme of the city's women's clothing stores.