The wonderful Uptown area of New Orleans is known worldwide for its gorgeous homes surrounded by flowers and trees (that's why part of Uptown is referred to as "The Garden District"). This part of town has a slower pace of life that lends to a culture of having very slow multi-course meals at the renowned restaurants on almost every corner. While tourists are always welcome, you're going to find more locals at these establishments. They are the regular clientele, and they come to these restaurants out of tradition and habit.
You'll find flavors from every corner of the earth represented in the historical Uptown neighborhood, but the following restaurants are stand-outs in the culinary scene of New Orleans. Just be sure to go on an empty stomach.
The Tastiest Restaurants in Uptown New Orleans
1. Shaya

4213 Magazine St, (504) 891-4213, shayarestaurant.com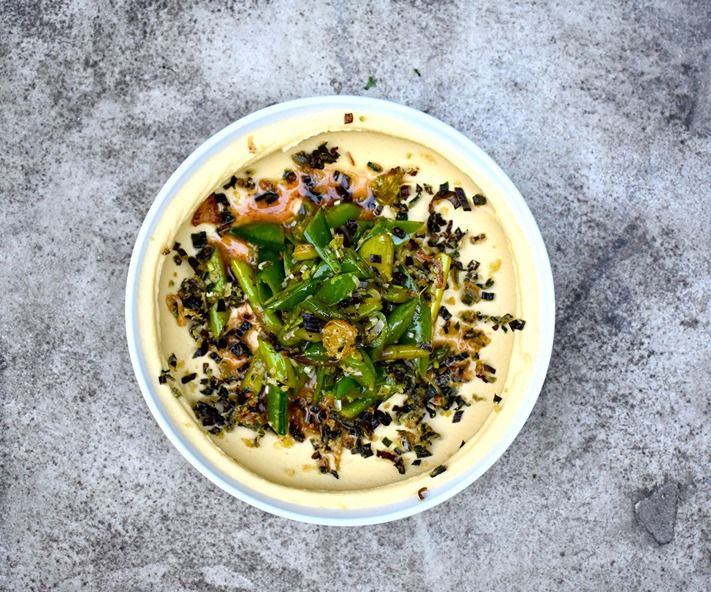 This Israeli restaurant is famed for its incorporation of southern flare into its delicious dishes. Shaya derives inspiration for their unique flavors all the way from North Africa to the Middle East. What makes Shaya special, however, is its wood-fire oven that creates the freshest pita you'll have along with many flavorful options on the menu.
Shaya offers patrons an upscale dining room along with an outdoor courtyard. Reservations can also be made in advance for parties of 8 or less in either dining section. Happy hour can also be expected Monday through Friday from 4 p.m. to 6 p.m.
2. Pascal's Manale
1838 Napoleon Ave, (504) 895-4877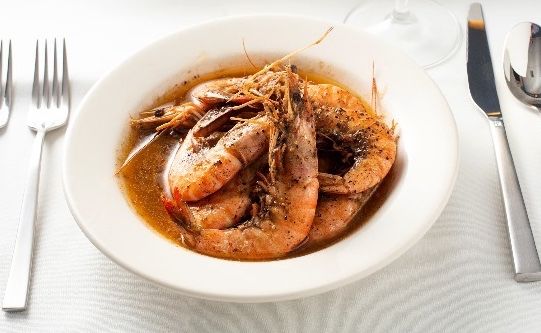 Since opening back in 1913, this family owned-and-operated restaurant has been a neighborhood staple in Uptown for over one hundred years. It's a very popular place to visit when the parades are rolling by. Initially owned for four generations by the DeFelice family, Manale's was sold to the Brandt family in 2019. The menu selection incorporates French Creole cuisine with several classics like gumbo, spaghetti, and more.

However, you can't pass up on trying their signature dish, the Barbeque Shrimp Sandwich. Hollowed French bread is stuffed with deliciously cooked shrimp to make an awesome dish. The BBQ Shrimp is something Manale's has managed to make a New Orleanian delicacy known worldwide.
3. Coquette
2800 Magazine Street, New Orleans, LA 70115, 504-265-0421 https://www.coquettenola.com
Coquette is a James beard nominated restaurant serving southern cuisine with international inspiration created using locally sourced products. Coquette's space was made in 1880 and now houses dining rooms on two floors and a 12 seat bar. The space is charming and the food is delicious, therefore Coquette is perfect for any special occasion.

The menu at Coquette is split into snacks, small, and large—but they also offer a blind tasting for your table where you can trust the chefs to provide five courses of flavors, which is also available with a wine pairing. The lamb merguez with shishito peppers and the smoked beef short rib are to die for. There bar is refined and offers specialty cocktails dependent on what your spirit of choice may be.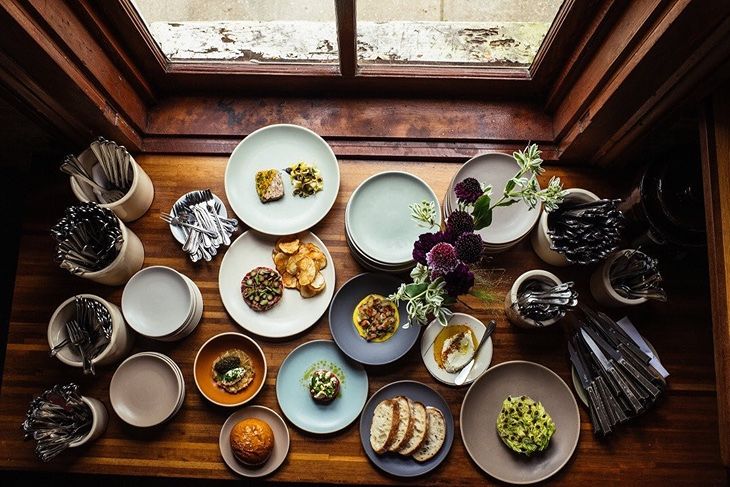 4. Superior Seafood
4338 St. Charles Ave, (504) 293-3474, superiorseafoodnola.com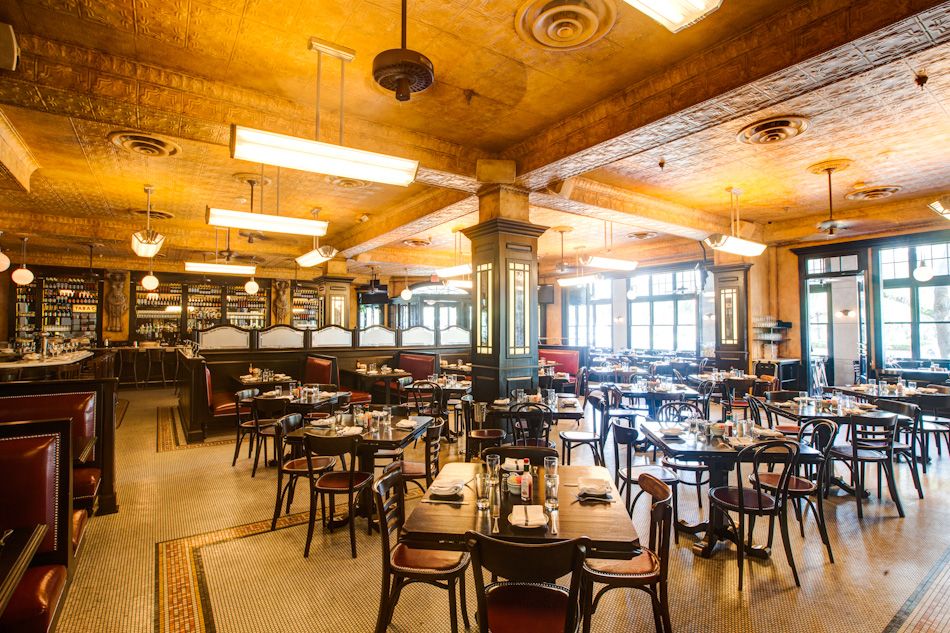 A neighborhood favorite, Superior Seafood is a must-try restaurant if you're ever Uptown. Along with some of the best oysters in the city, Superior offers authentic Creole and Cajun cuisine. If you're on the streetcar, the alluring sign and entrance can be spotted along St. Charles stop number 24. The restaurant also provides a full-service oyster bar along with a climate-controlled patio with additional dining space.
What also makes Superior Seafood such a spectacular restaurant is the fact that it's along one of New Orleans most famous Mardi Gras paths. Talk about dinner and a show! As a matter of fact, they take reservations, so make sure to keep that in mind as the season approaches.
5. Saj
4126 Magazine St, (504) 766-0049, sajnola.com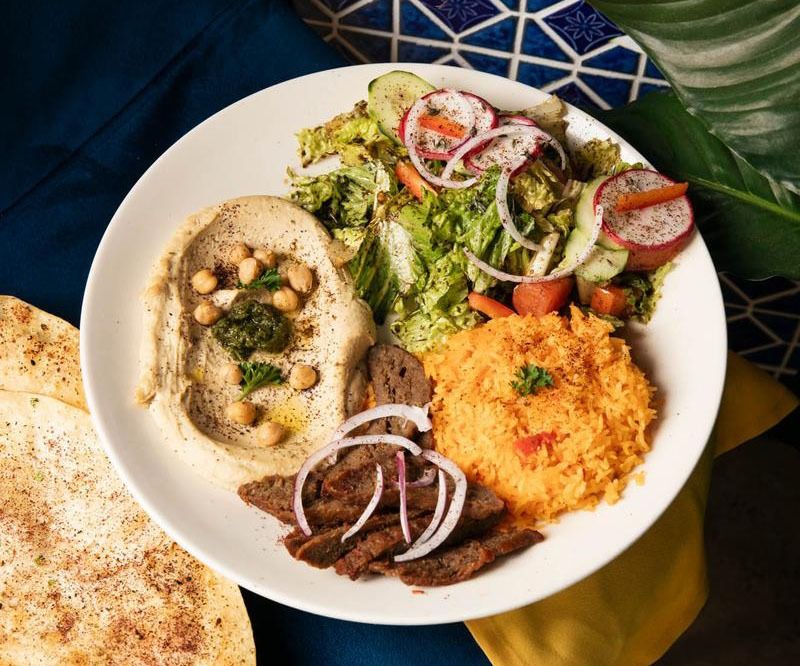 This Mediterranean restaurant offers an amalgamation of dishes from multiple Middle-Eastern countries ranging from seafood, salads, falafel, dips, you name it. Their bread is home baked and pairs deliciously with their Eggplant Ikra, Labna, or Hummus.
While alcoholic beverages aren't served at Saj, you're more than welcome to bring your own! Nonetheless, their house-made sodas are spectacular and worth a shot with flavors ranging from strawberry mint, currant raspberry, tamarind, and more. Along with taking reservations, Saj can also cater your next event.
6. Bistro Daisy
5831 Magazine St, (504) 899-6987, bistrodaisy.com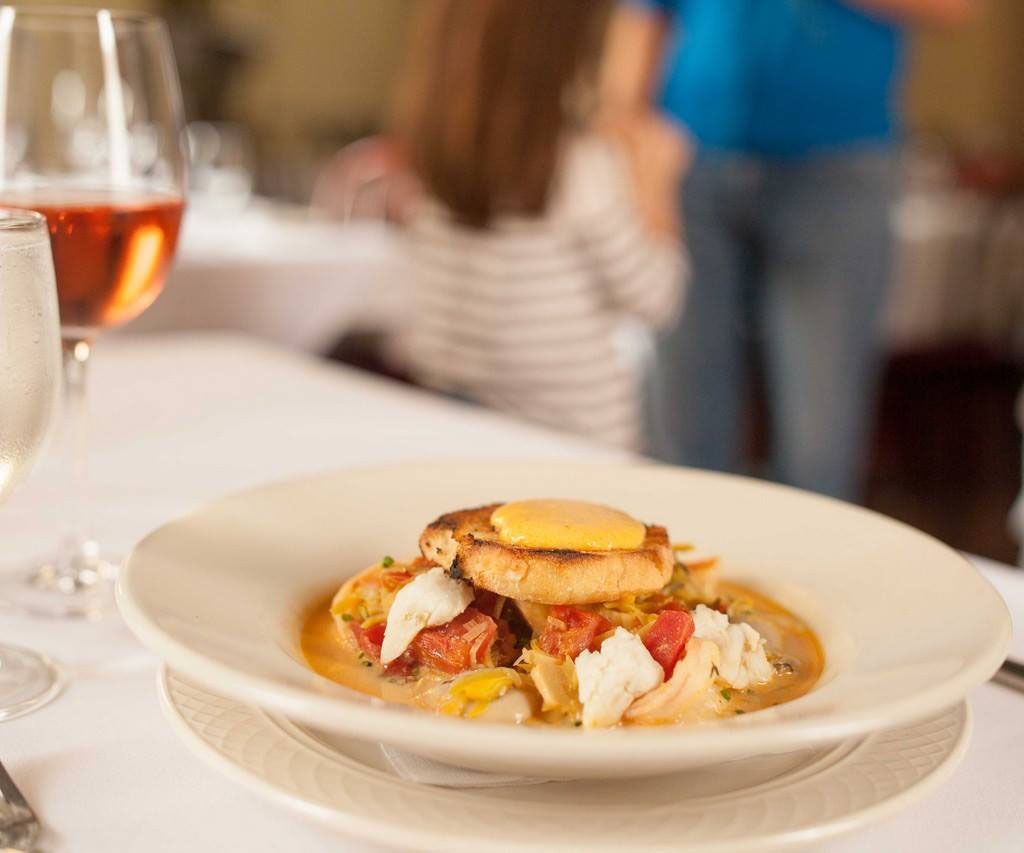 Located in the heart of Uptown, Bistro Daisy is a small yet spirited eatery that opened its doors in 2009 and has been a neighborhood hit ever since. Named after their daughter, Anton and Diane Schulte have put their heart and soul into their bistro for over a decade.
Dishes are prepared in the traditional American bistro style and have won awards across the board from local to national critics alike. Whether you like poultry, meat, or fish, Bistro Daisy has several options. Try the Sauteed Gulf Fish and Shrimp or Crispy Leg of Duck Confit. Whatever you choose will be full of flavor.
7. Le Crepe Nanou
1410 Robert St. (504) 899-2670, lecrepenanou.com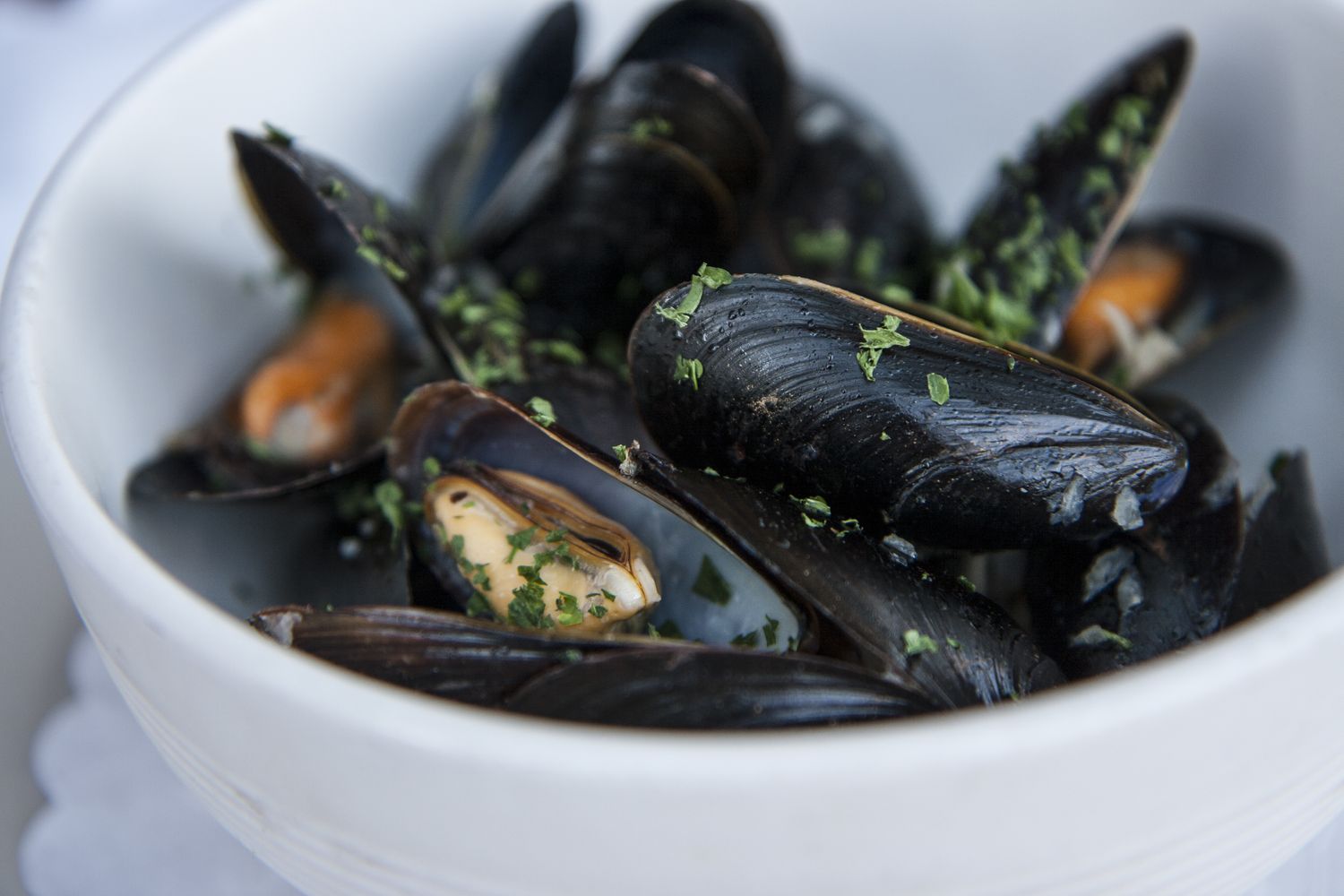 New Orleans is known as a French city, so it makes sense to indulge in true French food while you are here. Le Crepe Nanou is one of the most popular spots in town for French food. The richly decorated interior sets the tone for a passionate night. You may even have moments where you think you hopped on a het and flew to Paris for the evening. The French bistro specializes in savory crepes, but that's not all they have.
If you'd prefer a traditional French entree over a steaming crepe dish, try the Saumon Grille Sauce Bearnaise (grilled salmon filet smothered in a rich Bearnaise sauce) or the Poulet Maison (half a roasted chicken with your choice of Bearnaise, Cognac, mushroom, or garlic sauce).
8. Lebanon's Café
1500 S Carrollton Ave, (504) 862-6200, lebanonscafe.com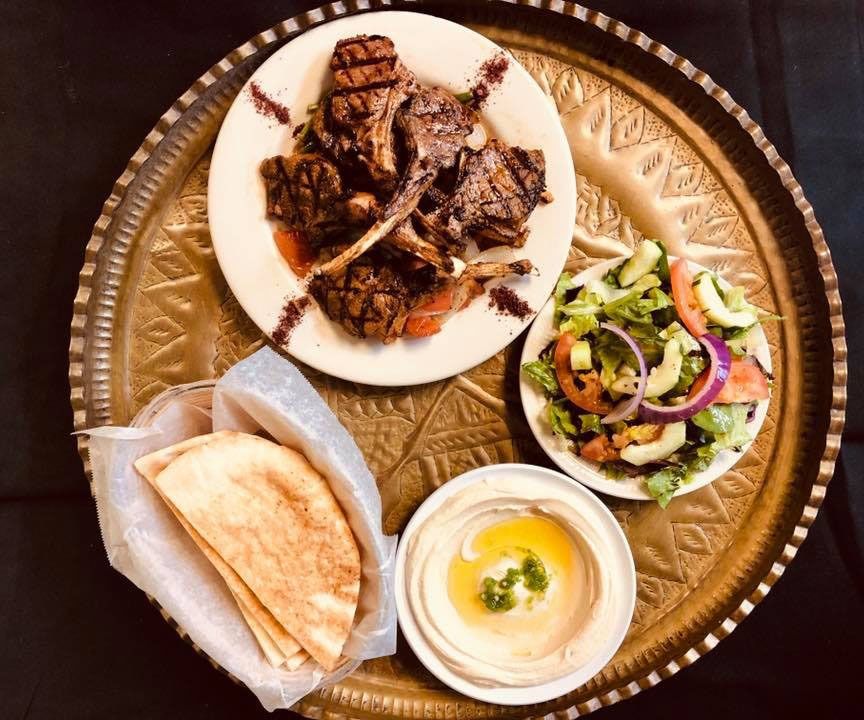 Rated as the number one Middle-Eastern restaurant in New Orleans, Lebanon's has been around for over 22 years and continues to incorporate Middle Eastern cuisine and culture into the already present New Orleanian tradition. The hummus options are to die for such as roasted red pepper and feta and with fried cauliflower and pomegranate sauce.
Beef shish kabobs, Chicken shawarmas, sauteed vegetables, and more. Lebanon's exceeds expectations when it comes to taste. Lebanon's is open daily from 11 a.m. to 9:30 p.m. with the exception of Tuesdays.
9. Mr. Tequila
5018 Freret St, (504) 766-9660, mrtequilanola.com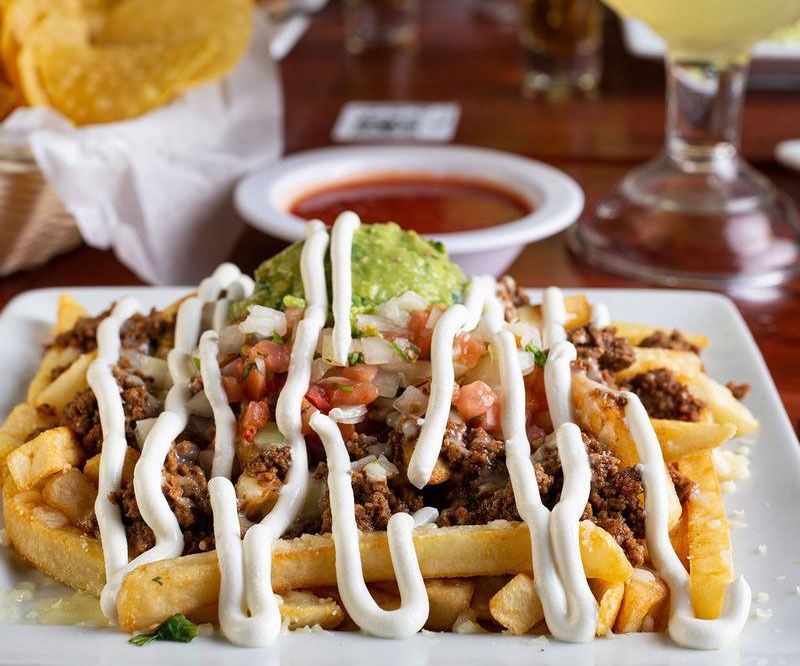 If authentic Mexican food is something that strikes your fancy, look no further than Mr. Tequila Bar and Grill located on Uptown's iconic Freret street. Founded by the three brothers, Johnathan, Leonel, and Raul Gonzalez, you're guaranteed to dine deliciously as they're proud to call Guadalajara, Jalisco, Mexico home.
Mr. Tequila also offers frequent happy hours and specials. Their cocktails are handcrafted and their margaritas are made frozen and on the rocks. Mr. Tequila is open daily from 11 a.m. to 10 p.m., with the exception of Sundays.
10. Tito's Ceviche
5015 Magazine St, (504) 267-7612, titoscevichepisco.com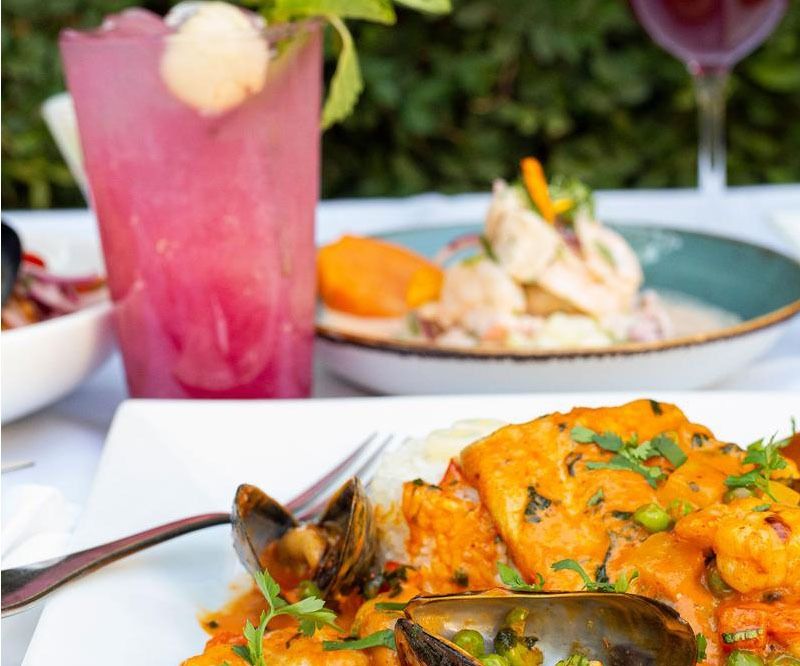 Tito's is so delicious that there are two locations. The Uptown location is not too far from beautiful Audubon Park. Tito's Ceviche is an eccentric little joint that serves a multitude of Peruvian fare. From fish to meat, any craving is bound to be satisfied. The Lomo Saltado and tiraditos are must haves. However, Tito's signature dish is in its name; Ceviche!
Be sure to sip on a pisco sour or two as well, a famously delicious Peruvian cocktail made with egg white. Tito's also takes reservations which can be made by simply calling or going on their website.
Uptown New Orleans' Best Restaurants
Italian, Mexican, Lebanese, Thai, and beyond! These tasty restaurants are a real treat, and you'll remember the meals you had here for years to come. It's best to enjoy these eateries in a big group or for a seriously romantic night out.
There are hundreds of places to get great food west of the French Quarter. Did we list your favorite Uptown restaurant?