When the weather gets hot in New Orleans, which is most of the year, you can find this tasty treat to cool you off. The snowball is a delicacy of the modern day when freezing water to make ice was finally invented. Local businessmen George Ortolano and Ernest Hansen created ice-shaving machines in the 1930s that would go on to make snowballs for nearly a century. Today, you can get snowballs across Louisiana, but everyone has their favorite spot because of all the great snowball memories.
These New Orleans snowball stands have been cranking out snowballs seasonally for years. Each one has their own specialties, but there are lots of excellent flavors at all of them.
Where to Get Snowballs in New Orleans
1.

Hansens's Sno-Bliz
4801 Tchoupitoulas St. (504) 891-9788, snobliz.com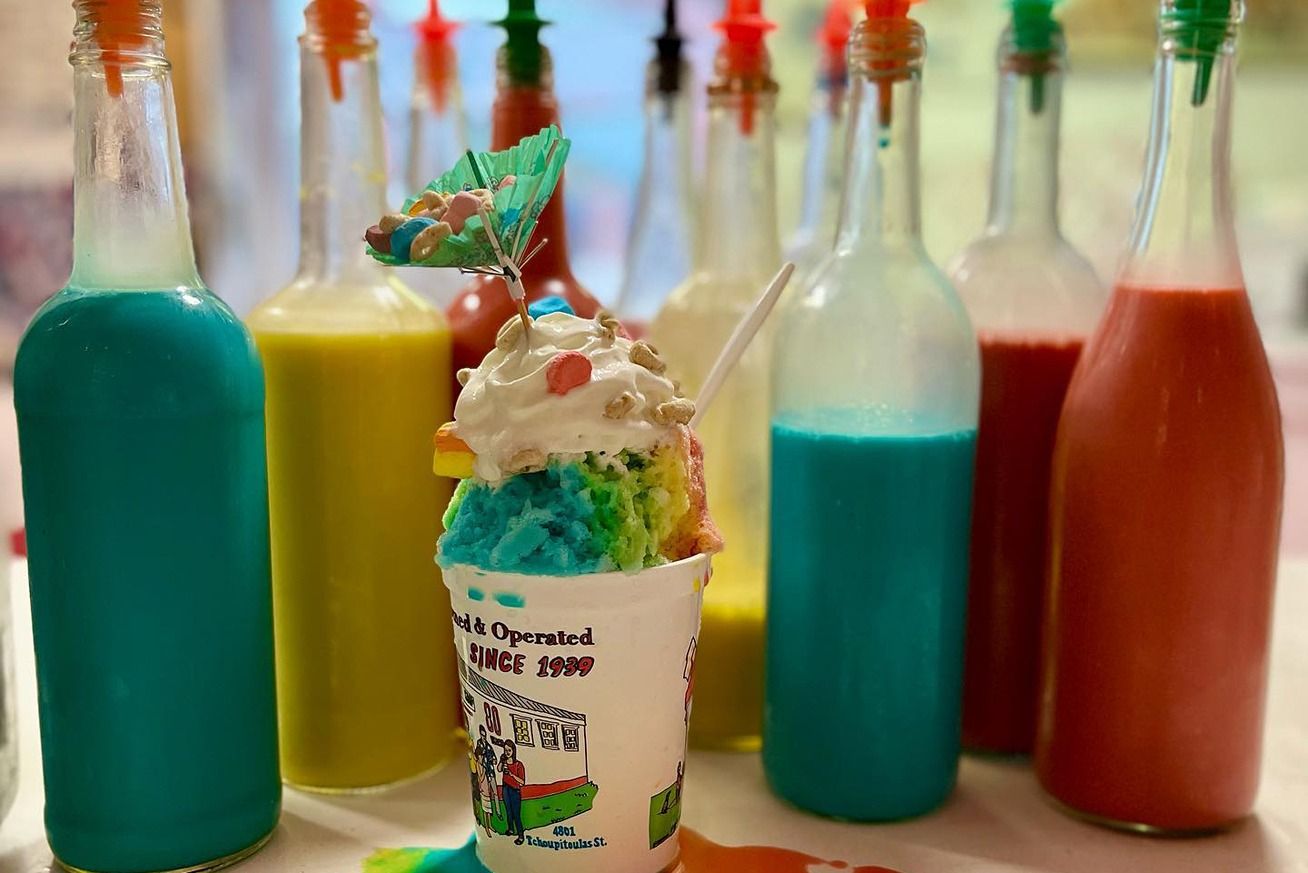 When you drive past Hansen's, you'll probably notice a line down the block. The snowballs here are so good that New Orleanians have been enjoying them for almost a century! This humble snowball stand was awarded by the James Beard Awards in 2014 for being an "American Classic."
The regulars will always go for their favorite flavors, but there's no shame in trying one of the specialty limited flavors from time to time. Try a plain flavor like Pineapple, Grape, or Strawberry. The tart flavors include Satsuma, Limeade, and Fruit Punch. The new fancy flavors are great; Hibiscus, Fresh Watermelon, Pink Peppermint, and Ginger Cayenne are just a few.
2.

Imperial Woodpecker Sno-Balls
3511 Magazine St. (251) 366-7777, iwsnoballs.com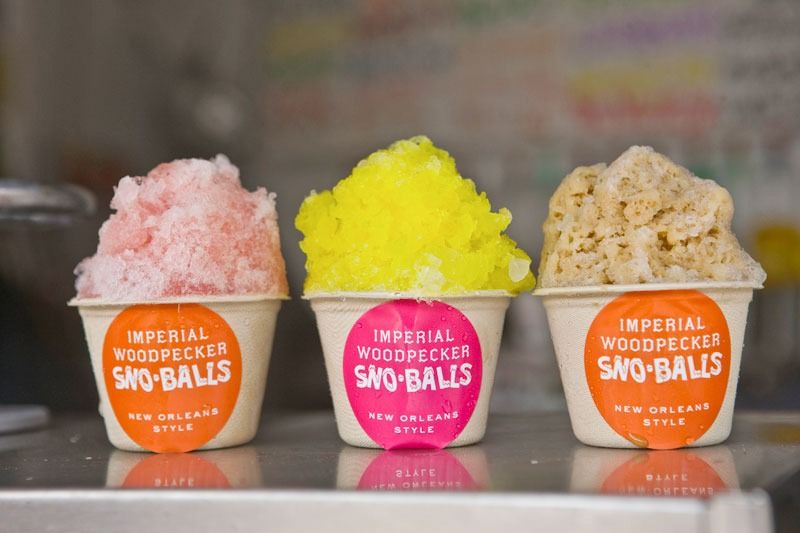 Imperial Woodpecker Sno-Balls celebrated a decade of serving snowballs on Magazine Street at Aline Street in 2023. What sets this stand apart from the rest are the all-natural house-made syrups that can be ordered, although there are traditional sugary syrups available as well.
The house-made flavors include but are not limited to Coconut Milk, Lemon Basil, Pineapple Cilantro, and Watermelon Jalapeno. The cream house-made flavors include Cereal Cream, Cream of Cardamom, Earl Grey Cream, Cream of Chicory Coffee, and Vanilla Bean Cream. Get one of those topped with Marshmallow Fluff or even some vanilla ice cream for a real treat.
3.

Pandora's Snowballs
901 N Carrollton Ave. (504) 285-4867, facebook.com/PandorasSnowballs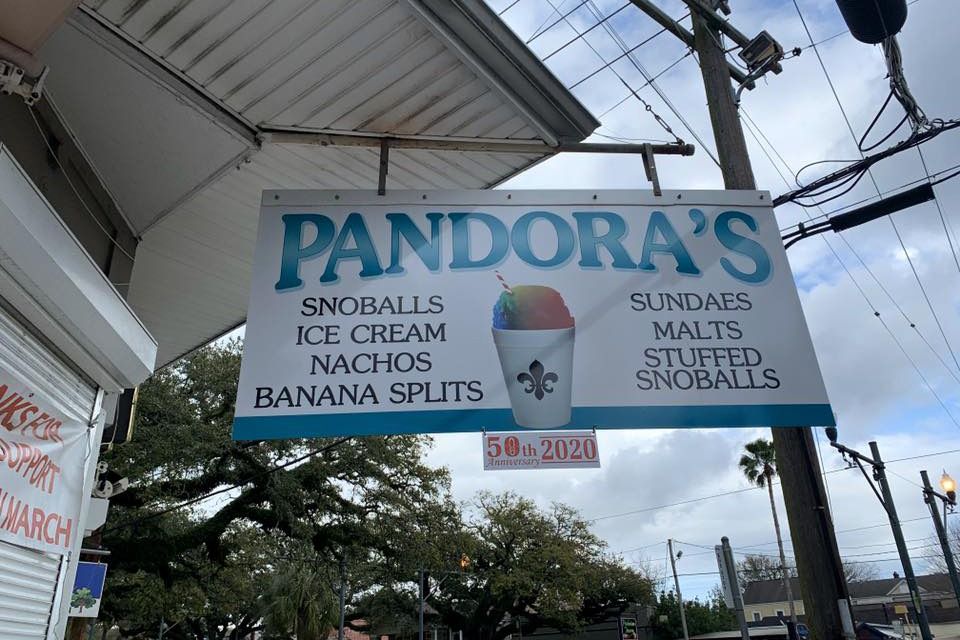 Pandora's Snowballs is easy to find when you're cruising down Carrolton. Just look for the line of people waiting on the corner of Dumaine Street. This Mid-City institution is open seasonally, but it's totally worth coming back in the summer to get a snowball to keep cool.
The cream syrups are really the standouts. There are dozens of flavors to try. The Orchid Vanilla Cream and Wedding Cake Cream are more sophisticated while the Sky Blue Cream and Nectar Cream are for Pandora's biggest fans. There's also options including Red Velvet Cream, Cookie Dough Cream, Grasshopper Cream, Bananas Foster Cream, and Buttercream Cream just to name a few.
4.

Sno-La
8108 Hampson St. (504) 327-7669, snolasnowballs.com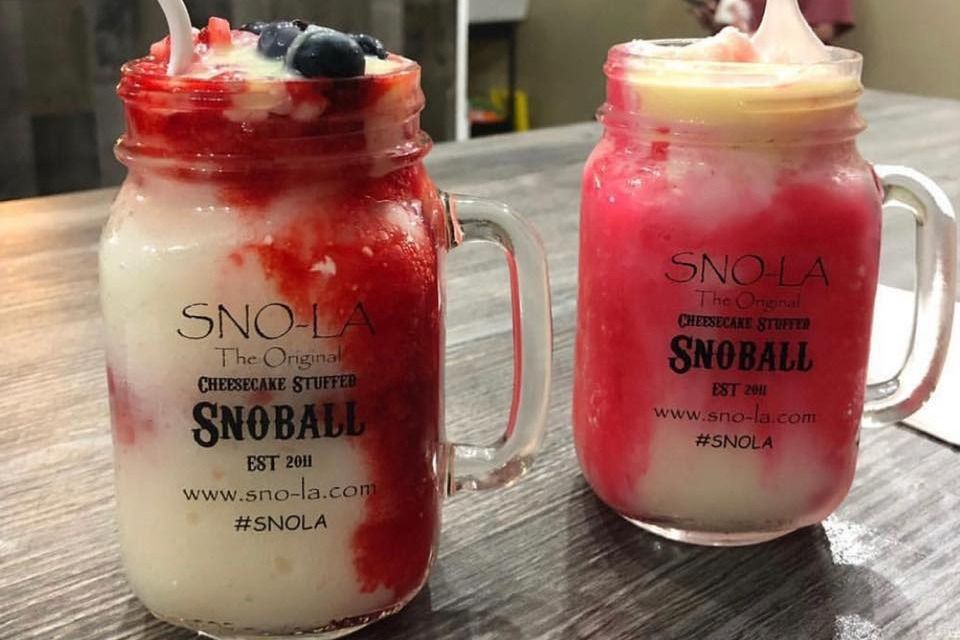 There's something very special about Sno-La; this snowball stand stuffs the inside of their snowballs with cheesecake. That's right! You have the option of having a snowball with a big chunk of creamy cheesecake right in the middle. There are plenty of traditional snowballs, too.
The Snola Favorite is a red velvet cream snowball stuffed with cheesecake, and The Pelican is a Bananas Foster cream and red velvet cream snowball stuffed with cheesecake and topped with condensed milk. The Chantilly Cake is a gorgeous treat: wedding cake cream and strawberry snowball stuffed with cheesecake, strawberries, and blueberries, and topped with whipped cream or condensed milk.
5.

The Original New Orleans Sno-balls & Smoothee
4313 Elysian Fields Ave. (504) 309-5346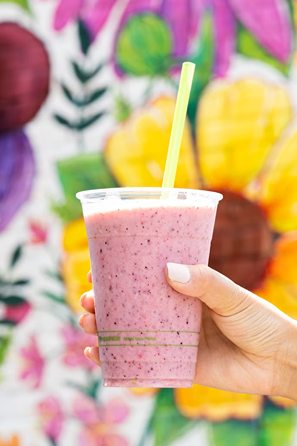 New Orleans Sno-balls has so much more than shaved ice treats, though that would be reason enough to go. You've got great flavor options like Bahama Mama, Cantaloupe, Polar Punch, and Tsunami in addition to all the usual flavors you know well. The cream flavors deserve some attention. You can't find snowballs like Pralines-N-Cream, Strawberry Shortcake, or Banana Cream anywhere else.
You can also get a refreshing smoothie or concessions like hot dogs, corn dogs, and popcorn. To make a meal out of it, get a dozen Hot Tamales. It's a totally New Orleans tradition!
6.

Rodney's Snowball Stand
9231 Lake Forest Blvd. (504) 241-2035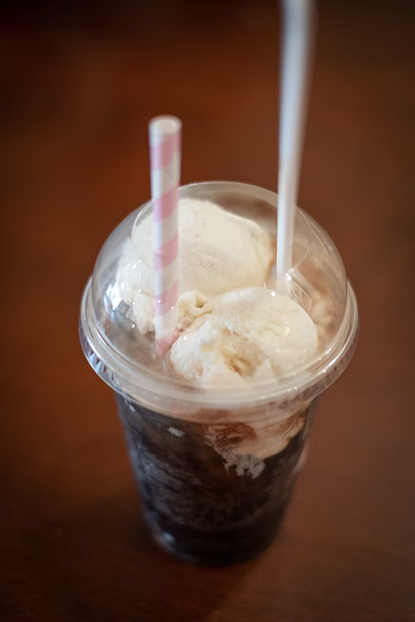 Rodney's is a favorite snowball stand for many Westbank residents. The traditional snowballs in flavors like Passionfruit, Butterscotch, Banana, and Mango keep them coming back, but the Deluxe Cream Flavors topped with condensed milk are special. The Pina Colada Cream can transport you to a tropical beach.
When you're at Rodney's, you may also be tempted to get a second dessert like a Hot Caramel Pecan Pie Sundae, a Strawberry Malt, or a Root Beer Float. If you prefer something hot and savory, the Hot Tamales or Chili Cheese Nachos will fill you up.
7.

Ike's Snowballs
520 City Park Ave. (504) 208-9983, ikessnowballs.com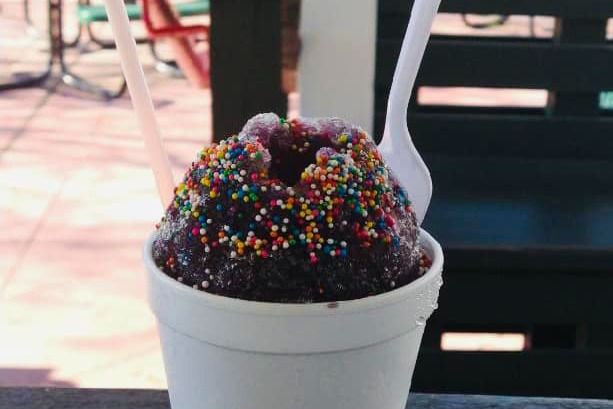 If you're heading to City Park, stop by Ike's right next to MoPho for a big, cold snowball. There are a lot of options including cream, sugar-free, and clear flavors. There are also two very special snowballs just for dogs who are welcome to hang out on the porch. They will love the chicken or roast beef snowballs made just for them.
The humans in your life will probably prefer a regular old snowball in a traditional flavor like Cake Batter, Tiger's Blood, Green Apple, or Strawberry or something special like a Wine Cooler, Georgia Peach, Silver Fox, or Mojito.
8.

Sal's Sno-Balls
1823 Metairie Ave. (504) 666-1823, facebook.com/salssnoball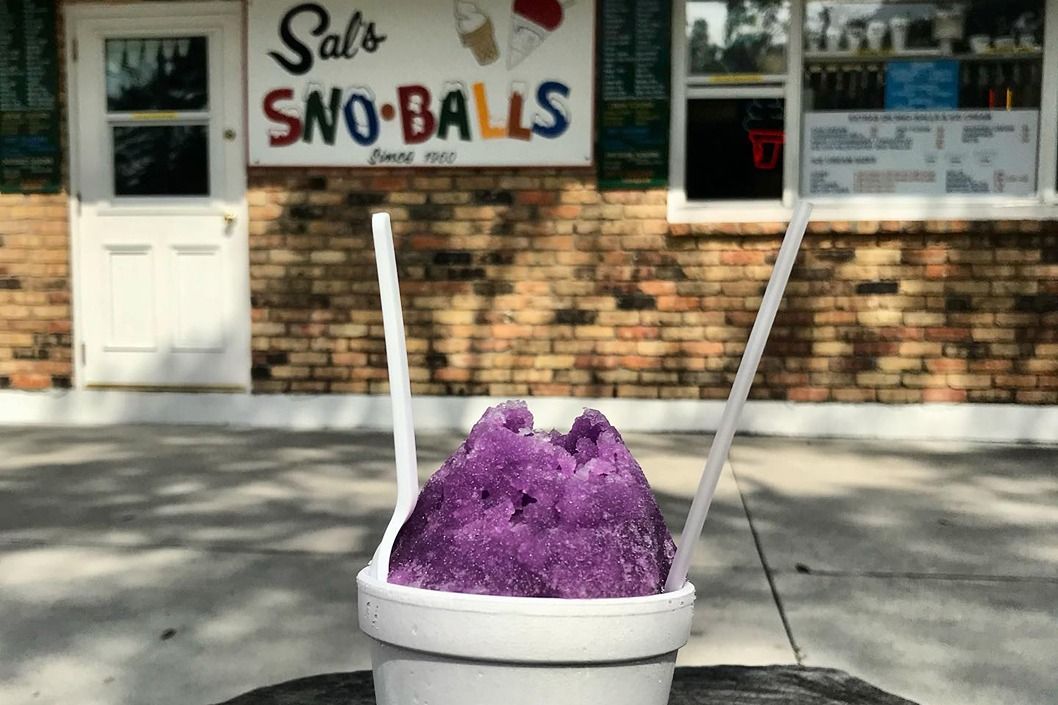 Old Metairie folks rejoice when Sal's Sno-Balls opens for the season. Sal's may have the best snowballs in Jefferson Parish. Sal's keeps their menu simple which means that the line moves pretty fast. People take their snowballs and eat them sitting on the tree stumps underneath the shady trees around the stand. You may be able to get a cup of shaved ice for your four-legged friend if you ask.
Sal's signature flavors are popular with the regulars: Popeye, Purple Dream, Sock-It-To-Me, and S'mores are one-of-a-kind. Sample one of the cream flavors like the Crème de Mint or a chocolate flavor like the Cherry Sip for something different.
9.

Bubby's Snoballs
247 Harrison Ave. (504) 905-2366, facebook.com/bubbyssnoballs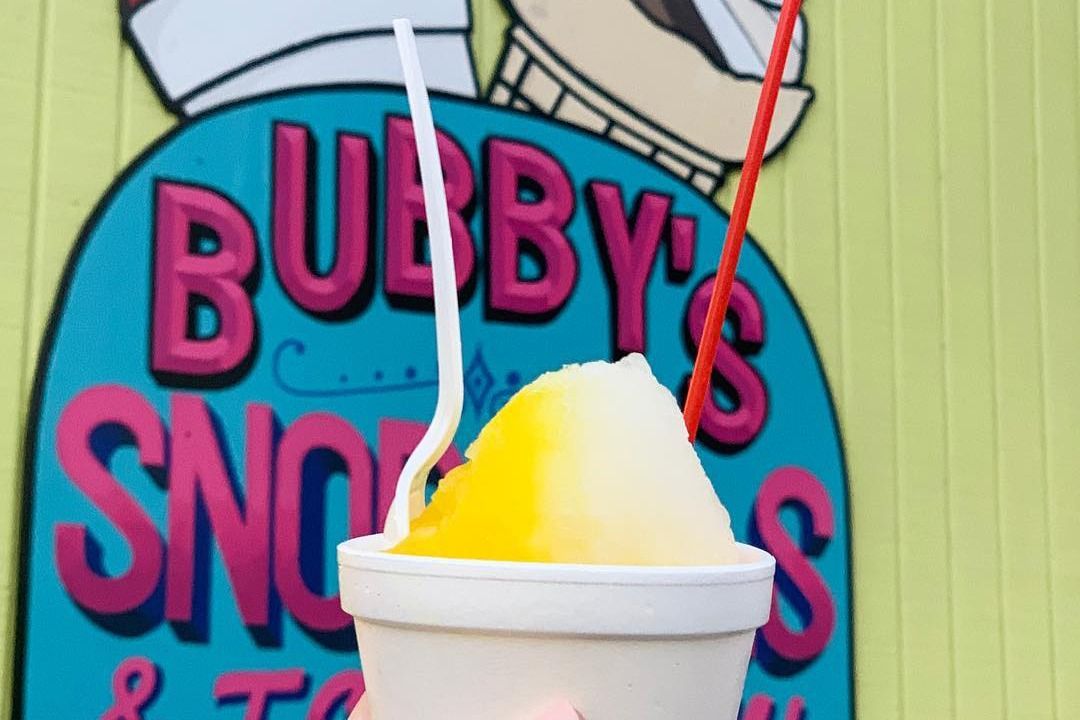 Bubby's has a loyal clientele of Lakeview families who love walking over to the stand on hot days. Traditional snowballs are the main feature, but there are some snacks and soft-serve ice cream that may persuade you as well.
Adults will love the cocktail-inspired flavors like Hurricane, Margarita, Mojito, White Russian, and Pina Colada. Kids of all ages will appreciate Candy Apple, Wild Cherry, Nectar Cream, and Dreamsicle. You can get your dreamy snowball topped with a number of things including gummy bears, strawberries, nuts, and Butterfingers.
10.

Downtown 504 Snowballz
1703 N Broad St. (504) 344-9199, facebook.com/DownTown504Snowballz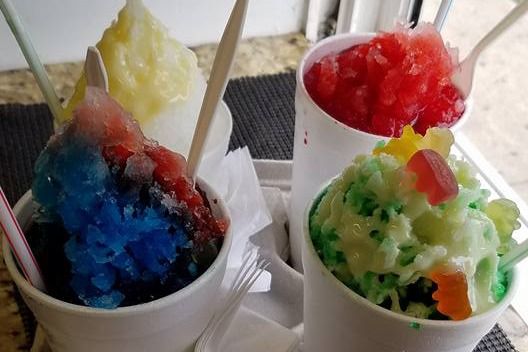 If you're heading to the Fairgrounds neighborhood, Downtown 504 Snowballz has got your flavor. There's a huge menu of traditional, cream, signature, sugar-free, and sour flavors as well as other concessions that can make for an entire meal.
Try the NOLA Sunset Snowball (strawberry and mango) topped with condensed milk and pineapple chunks. If you're still hungry, get some piping hot Crawfish Fries and a Hot Sausage Burger. You can supplement your meal with Mozzarella Sticks and an old-fashioned Banana Split topped with three scoops of ice cream or fruit.
The Best Snowball Stands in New Orleans
From rich reds to cool blues to dripping with condensed milk, these snowball stands are the best in town. Though other cities in the country have caught onto the snowball craze, these very finely-shaved New Orleans-only snowballs are the best that you can get. What's your favorite flavor?
Who has the best traditional snowball in New Orleans? Let us know where to go!