Just beyond the boundary of the French Quarter extending all the way to Poland Avenue, you'll find yourself in the vibrant Marigny and Bywater neighborhoods. The Bywater/Maringy is where you'll find a lively nightlife scene, lots of bars, quirky shops, and restaurants with cuisine that you cannot find elsewhere in the city. Most of the restaurants are fairly young, so the menus are often full of contemporary, innovative fare with influences from all over the globe.
Though there are numerous intriguing restaurants you'll want to try out, these are the top of the crop in the historical Bywater and Marigny neighborhoods. Just pace yourself so that you can check them all out. There will be something enticing to you at each one.
The Bywater and Marigny's Best Restaurants
1.

Paladar 511
511 Marigny St. (504) 509-6782, paladar511.com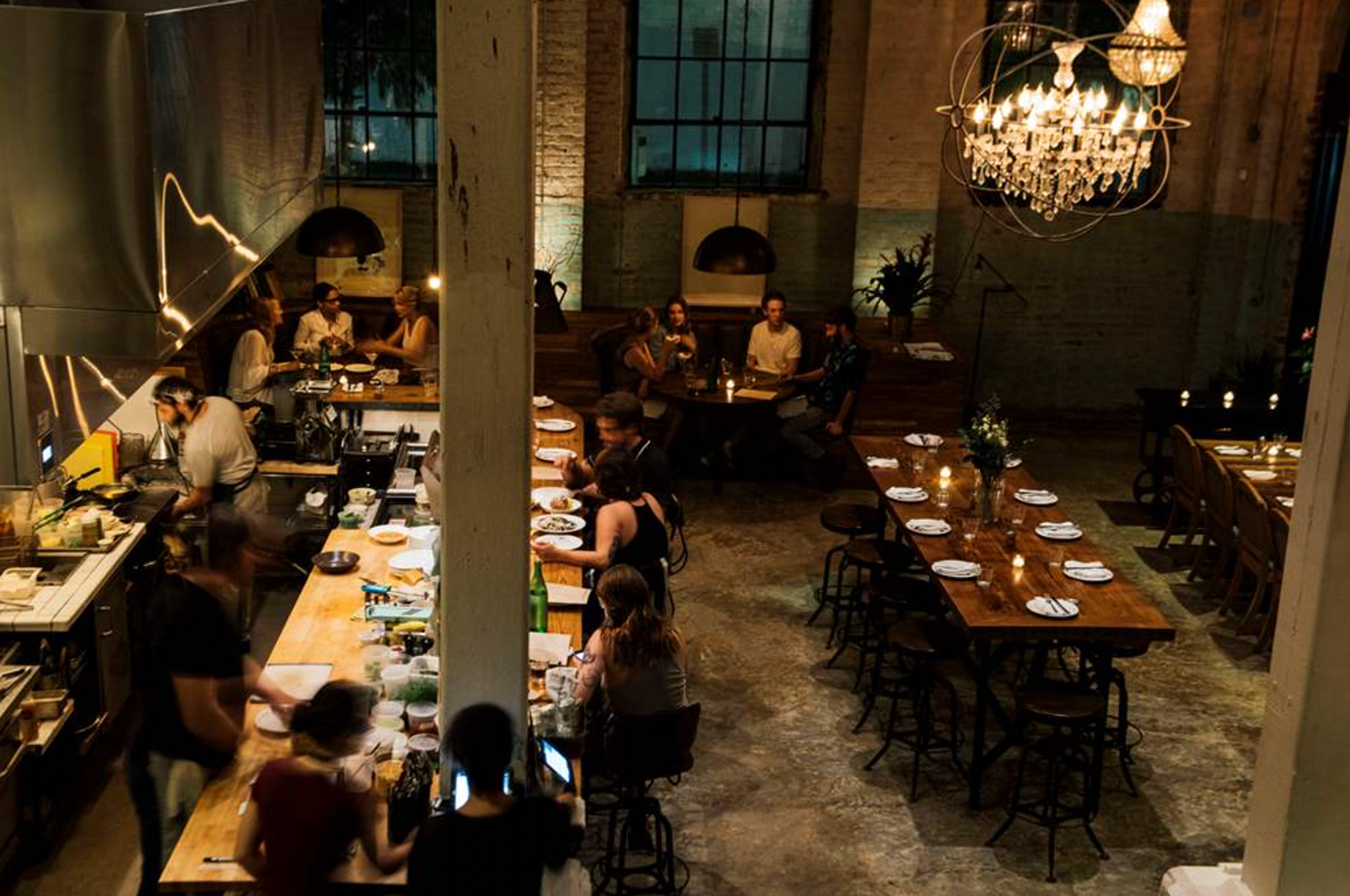 This isn't your average pizza joint. Paladar 511 may specialize in pizza, but their menu has so much more than that. The dinner-only restaurant serves elevated pizzas including Spicy San Marzano Sauce Pizza with marscapone and wild arugula and the Lamb Merguez Sausage Pizza with garlic confit, roasted pepper, pine nuts, and tzatziki.
The large plates include specialties like Braised Rabbit, Wagyu Flat-Iron Steak, and Pork Saltimbocca. If you'd prefer to come out in the daylight hours, you can walk up for brunch on Saturday and Sunday from 10 a.m. to 2 p.m. There is a special brunch menu for this service.
2. Elizabeth's
601 Gallier St. (504) 944-9272, elizabethsrestaurantnola.com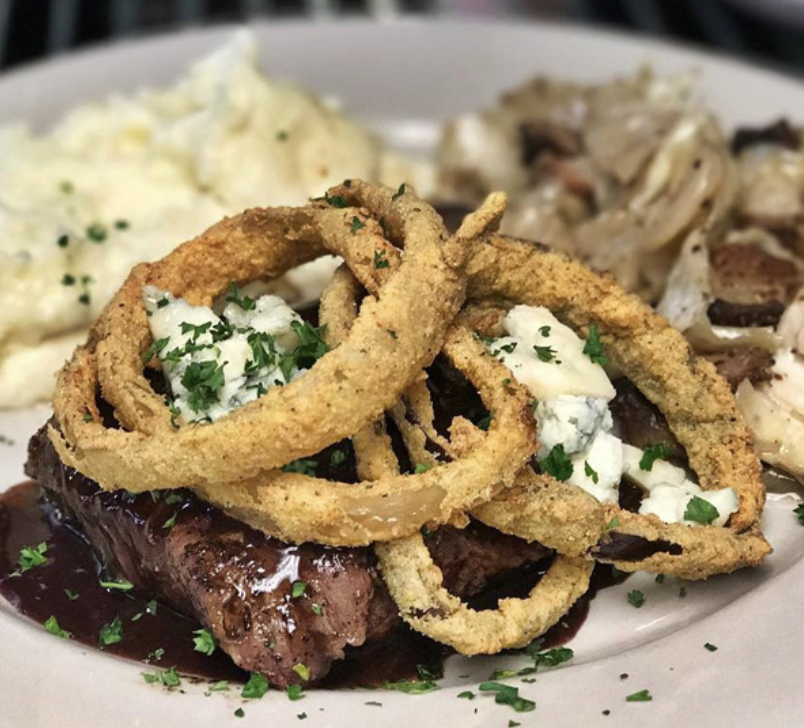 Elizabeth's proudly boasts that their food is made from scratch. Even though it is located in the heart of New Orleans, this eatery likes to maintain a rural feel in their food and their décor. You can get great dishes like Fried Green Tomatoes, Basic Breakfast, and House-Smoked Chicken Salad on the weekdays when Elizabeth's is open from 8 a.m. to 2:30 p.m. (closed Wednesday).
You can also visit on the weekends for the brunch service with hours from 8 a.m. to 2:30 p.m. Try the Bayou Breakfast with fried catfish and two eggs any style. Or maybe you'd prefer the Country Breakfast with smoked pork chops covered in country gravy and two eggs.
3. Alma's
800 Louisa St, New Orleans, eatalmanola.com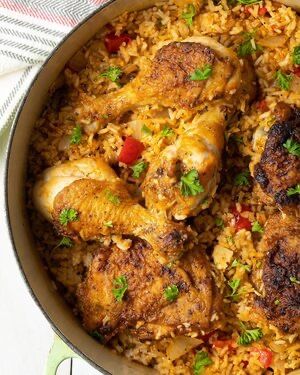 Alma Cafe, meaning "Soul" Cafe in Spanish, is an award winning Honduran restaurant in the Bywater. Chef Melissa Araujo's is of Honduran heritage and has the mission to take each guest on a journey through food and her culture.
Alma serves breakfast all day, offering great dishes such as Pollo Chuco and breakfast tacos. While craft cocktails are available, you can never go wrong with Alma's mimosas or Bloody Mary's. Their Lola Gray is a standout options—a dish with fried chicken thigh, sage and chorizo gravy , sunny-side up egg and crawfish tails serve with a cathead biscuit. Yum.
4.
N7
1117 Montegut St. n7nola.com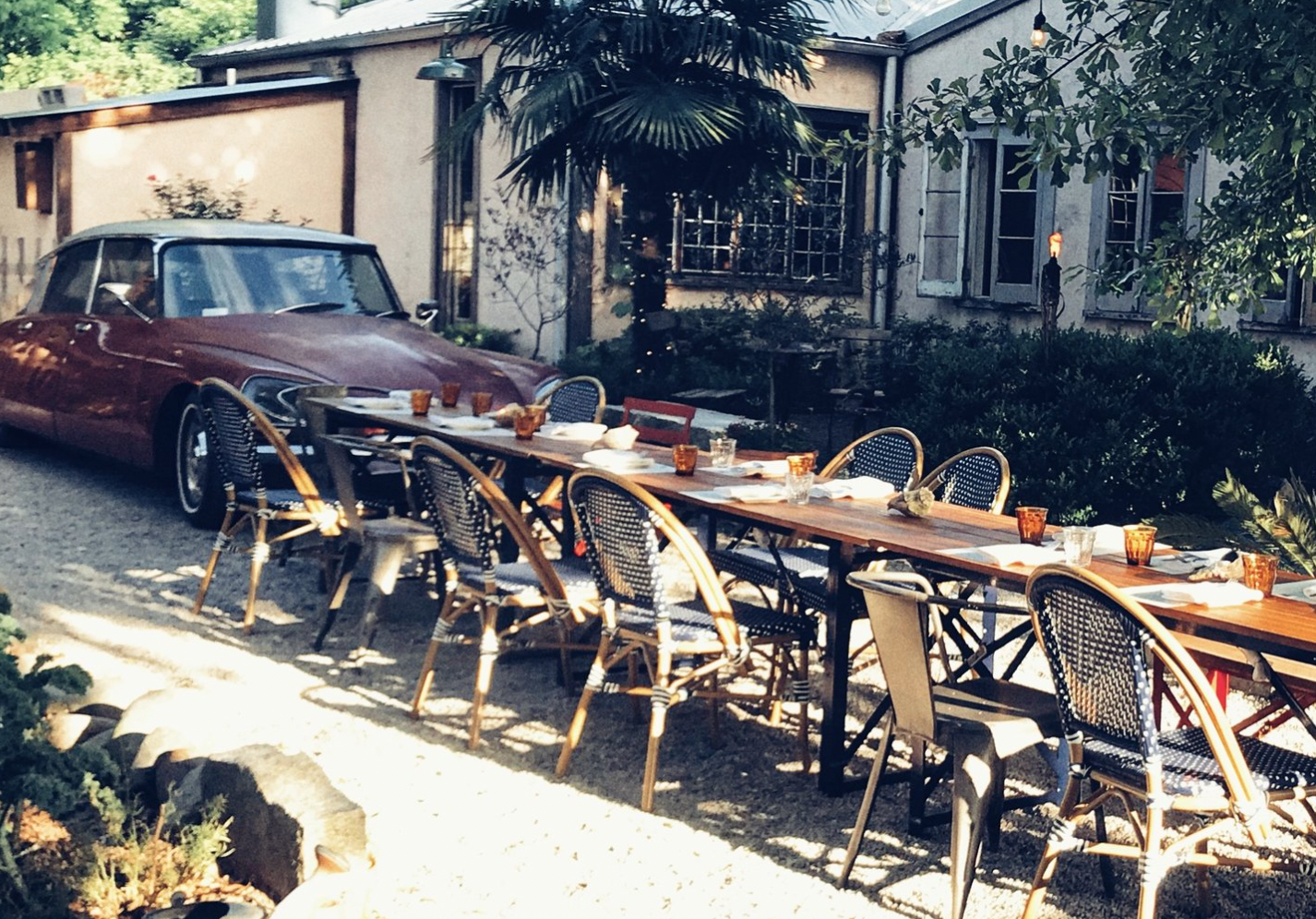 There's nothing quite like N7. It's a modern French bistro in the Bywater neighborhood, but it has a noticeable touch of Japanese cuisine. The building that houses the innovative restaurant was once a carriage stable turned into a tire shop. Now it's a charming eatery with indoor seating and exquisite, garden-like outdoor seating.
N7's menu is focused on French cuisine with contemporary twists. Though the offerings can change from time to time, you are likely to find dishes like Coq au Riesling, Pork Kakuni, and house-made charcuterie plates. You have a choice of smoked mackerel, duck liver pate, baby octopus, and Chicken Galatine for the focus of your plate.
5.

Bywater American Bistro
2900 Chartres St. (504) 605-3827, bywateramericanbistro.com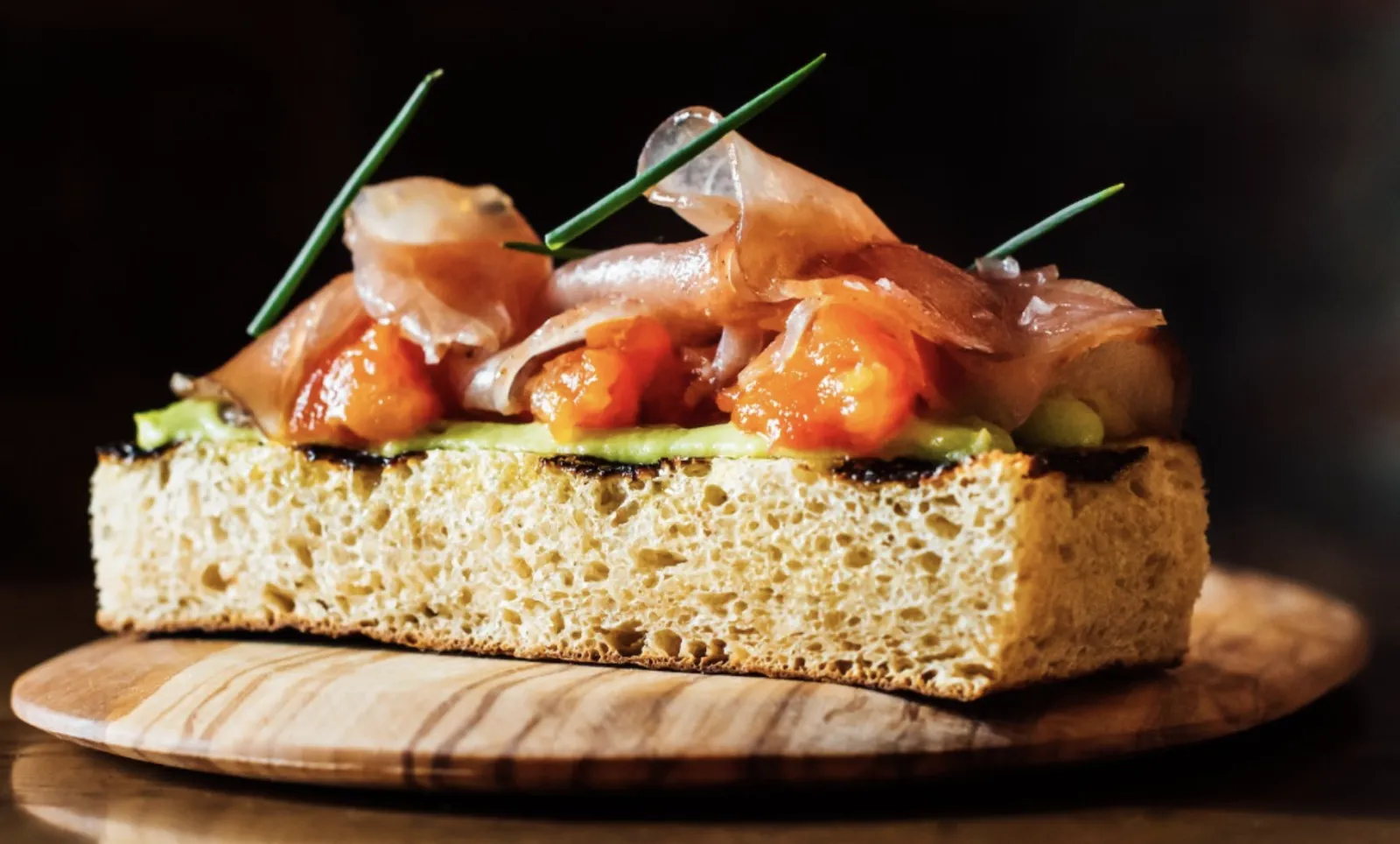 The first thing you realize walking into the Bywater American Bistro is that this is a family-oriented neighborhood restaurant. Chef Nina Compton and her husband Larry Miller want to cultivate a true community feel here, and they aspire to source many of their ingredients from local farms and fishermen as much as possible.
The menu consists of down-home, tummy-pleasing, yet high-end favorites like Spaghetti with tomato and basil, Half Roast Chicken with black truffle jus and pomme puree, and Wagyu Beef Lasagna with fontina fonduta. And you'll want to get some Sticky Toffee Pudding to top it all off!
6.

Melba's
1525 Elysian Fields Ave. (504) 267-7765, melbas.com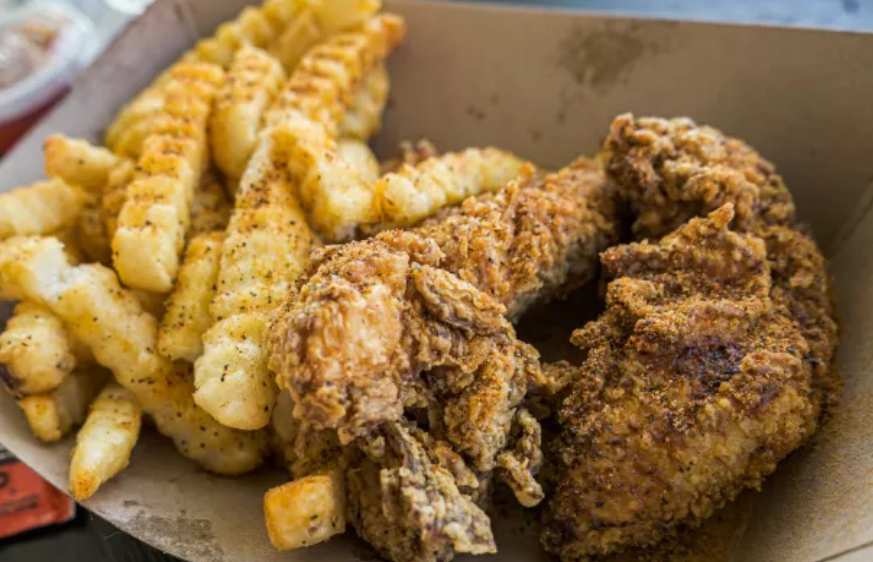 You can get a good meal at Melba's at any time of the day or night. It's open 24 hours for your convenience. While they serve traditional breakfast items, you can also order a breakfast poboy like the Bacon & Egg PoBoy. When lunch and dinner roll around, you'll be enticed to try a Baked Chicken Plate with corn bread or a Smoked Sausage PoBoy.

The most popular items on the menu here are the chicken wings, and there are so many flavors to choose from: Original, BBQ, garlic parmesan, sweet chili, and buffalo hot. You can even order up to 1,000 wings so that you can share them with all of your friends and family.
7.

Jack Dempsy's
738 Poland Ave. (504) 943-9914, jackdempseys.net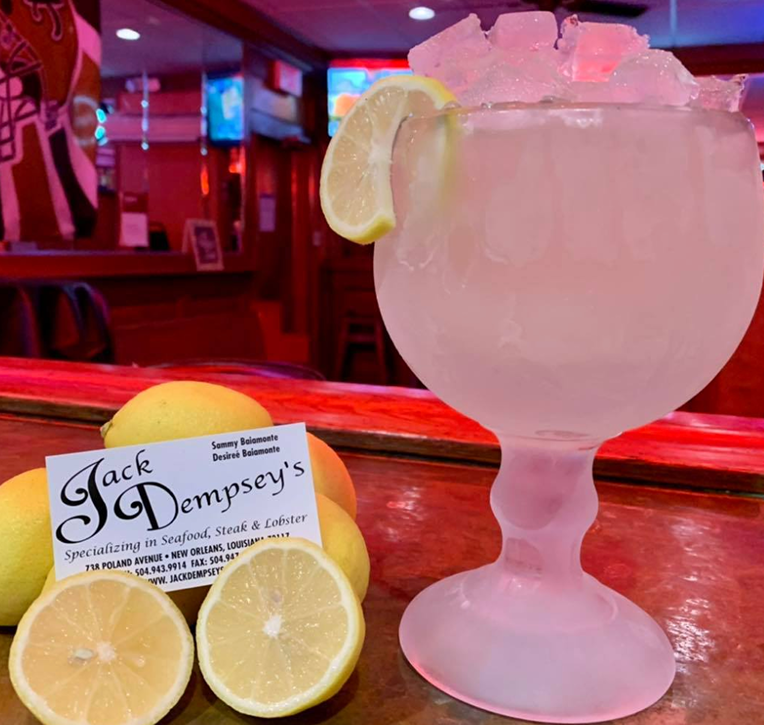 Don't be surprised if you walk up to Jack Dempsey's and encounter a long wait. This Bywater institution has been around since 1980. The locals made it a tradition to come here for a lazy lunch on the weekdays or a big family-style dinner on weeknights. It's common to start your meal off with some oysters either chargrilled or on the half-shell.
Though many people opt to get a poboy, others prefer the fried seafood platters: shrimp, catfish, oysters, redfish, soft-shell crab, frog legs, and even fried crawfish. The Half & Half Platter lets you get some fried shrimp with your choice of another fried seafood.
8.

Saint-Germain
3054 St Claude Ave. (504) 218-8729, saintgermainnola.com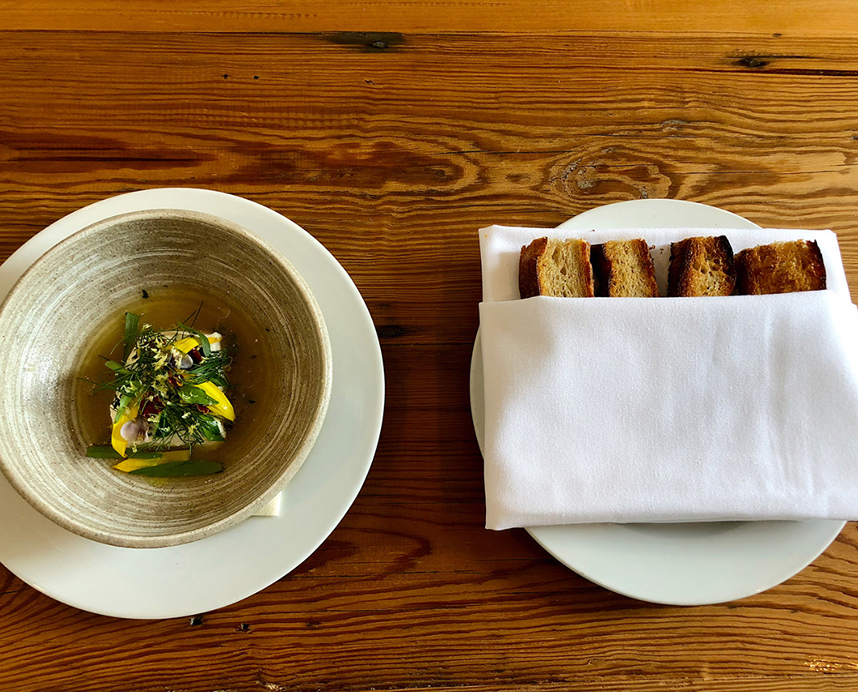 Saint Germain is more of an event than a restaurant. You are welcome to reserve a seat for a ten-course tasting menu that often includes direct interaction with the chef. Of course, the tasting menu changes as the chef sees fit and as ingredients are available. It is important to note that children are not allowed, but you are welcome to dress however you want for your meal.
If you really want to experience Saint-Germain, but prefer a small-scale sample, the Garden Patio Wine Bar is open from Wednesday through Saturday for wine, cocktails, and bar snacks. The bottles are discounted on Wednesdays.
9.

The Country Club
634 Louisa St. (504) 945-0742, thecountryclubneworleans.com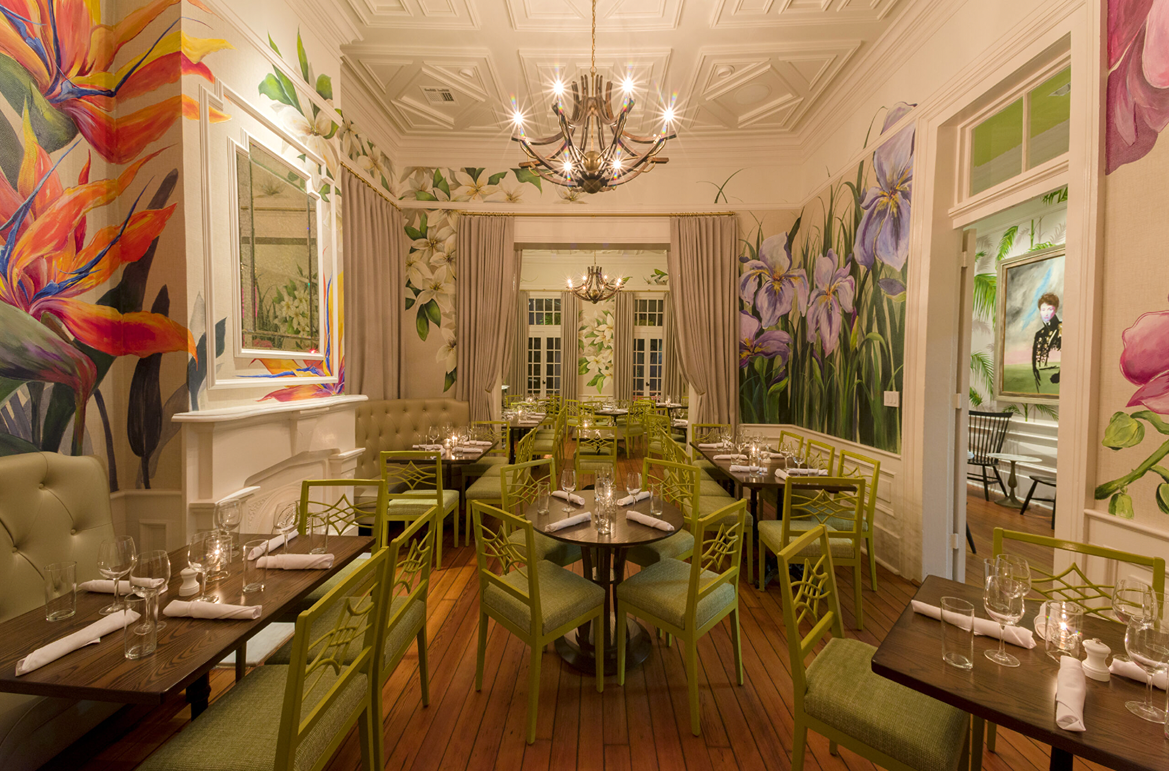 You don't have to be a member to enjoy this country club. The Country Club in the Bywater is well-known for their large pool that locals love to dip into when the weather is hot. The restaurant and bar are becoming ever more popular thanks to the excellent food and special events like drag brunch.
The large plates are amazing, and many of them either are or can be ordered gluten free. Grilled Chicken Sandwich, Griddled Norwegian Salmon, Duck Cassoulet, and Saffron Mussels are the most popular gluten-free dishes on the menu.
10.

Pizza Delicious
617 Piety St. (504) 676-8482, pizzadelicious.com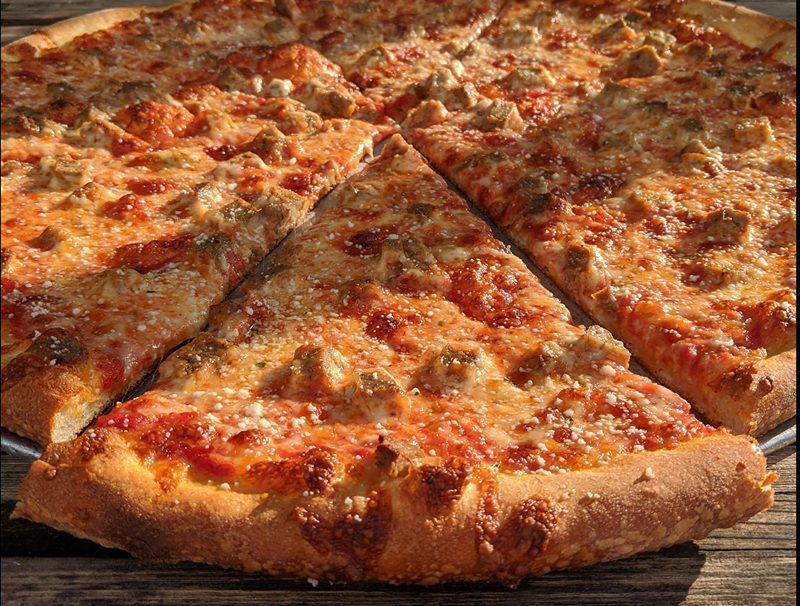 Pizza Delicious, often called Pizza D by the regulars, is a popular Bywater pizza joint for young adults, families with children, and more. You can dine-in, pick-up, get it delivered on bike, or get it delivered in many places throughout the city. The reason this pizza is so well loved is because it's simple, it's quick, and it tastes great.
The New York-style pizza can be ordered as a traditional or specialty pizza (Margherita, Hawaiian, Vegan Arugula), or you can make it your own by adding any topping you want. Don't forget to order a side of garlic knots.
The Most Popular Restaurants In The Marigny and Bywater

Take a drive down St. Claude Avenue or Tchoupitoulas Street to get to these great restaurants. You can see and do so much in Bywater and Marigny, and there's such a variety of dining options that you would never get tired of exploring the culinary scene. It's only set to get even more creative and delicious.
What's your favorite restaurant in the Bywater neighborhood or Marigny neighborhood? Please let us know what we're missing out on!