Pictures are everlasting; they are an excellent way to communicate a feeling or capture a moment. While New Orleans attracts many people to its inner city, the nature trails surrounding the city can also "pose" for your snap shot. Between the busy city, the serene outdoors, and New Orleans' funky but forgotten locations, your photography can cover all grounds.
Best Places in New Orleans to Take Pictures
Whether you are composing an artsy New Orleans collection or you are just looking to spice up your Instagram, Where Y'at has given several ideal locations all over New Orleans to inspire creativity and capture the perfect shots.
Audubon Park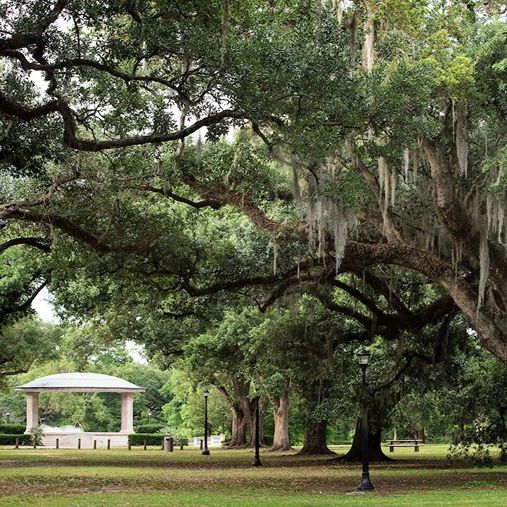 Located in Uptown New Orleans is the 350-acre Audubon Park. Bought by the city of New Orleans in 1871, the park is home to massive and beautiful Spanish Oak trees and scenic wildlife. On the east side of Audubon Park is Ochsner Island, also known as Bird Island, which is a rookery known for its prime birding. The island attracts hundreds of wading birds and various duck species. Audubon Park is the perfect location for anyone who loves wildlife. Enjoy watching nature take place and get the perfect shot for the office wall. You could also head over to Cascade Stables in the park to get a picture of their breathtaking horses. The free nature park is open daily from 5 p.m. to 10 p.m. 6500 Magazine St., audubonnatureinstitute.org/audubon-park
Bywater Neighborhood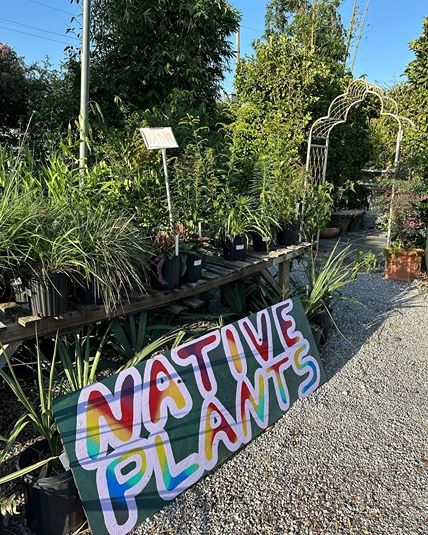 If you enjoy more of the urban look in your photos, the Bywater neighborhood is a very picturesque place. This area is perfect for scenic and historical photos. If you prefer to capture a relaxed cultural environment and not the fast-paced vibe of the French Quarter, then the Bywater is the place to check out. It is a riverside mix of arts, industry, and residential—a very unique area. The neighborhood has many restaurants and shops, such as Harold's Plants, a jungle-like emporium of house plants, succulents, flowers, and herbs. It's the ideal spot for an "All Things Green" photoshoot. Strolling through the Bywater can produce some gritty urban shots, with various graffiti art all throughout the area. For a beautiful waterfront sunset moment, The Bywater's Crescent Park is the recommended location. Capture all the Bywater has to offer while strolling through Crescent Park's walking trails.
Harold's Plants: 1135 Press St., (504) 947-7554, haroldsplants.com

The Garden District
Developed between 1832 and 1900, the Garden District of New Orleans is home to many historical and majestic mansions. For any history buff, this area would be the ultimate location for eloquent street photography. Included in this neighborhood is Buckner Mansion, a lavish, 1856 property that is featured in American Horror Story: Coven. Take a stroll through Lafayette Cemetery #1 to get the ideal shots with a black-and-white filter. While in the Garden District, make sure to get a picture of the streetcar that starts on South Carrollton Avenue and ends at Canal Street.
Buckner Mansion : 1410 Jackson Ave.
Lafayette Cemetery #1 : 1427 Washington Ave.
The French Quarter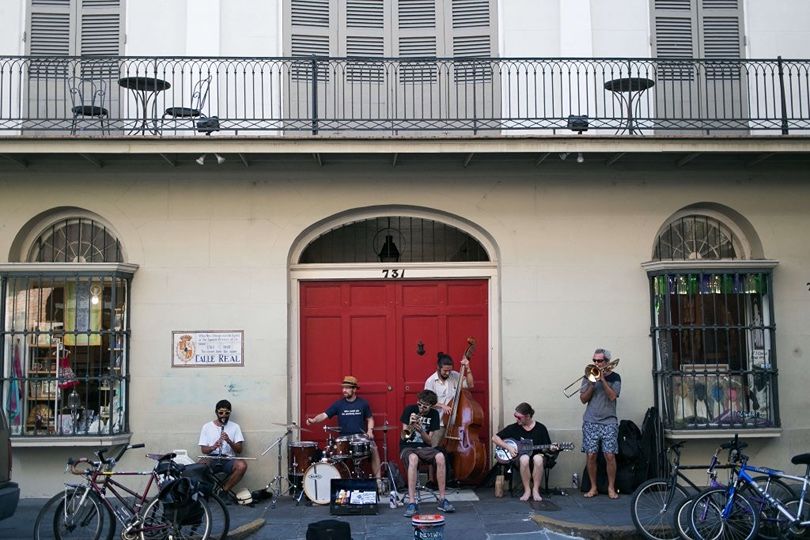 The French Quarter, the heart of New Orleans, is the oldest neighborhood in the city. With the whole French Quarter district being deemed a national landmark, there is no better place to capture the high energy and diverse historic culture that New Orleans has to offer.
To capture the best views of the Mississippi River, take a walk in Woldenberg Park. Explore the 16-acre green space and enjoy the beautiful sights along with unique sculptures and local artwork all over the landscape. This is another great place to get the perfect sunset picture.
Don't miss the adorable 13-block Royal Street, which is a stretch of the wrought-iron balconies and art galleries that speak volumes to the New Orleans style. The most fun place for a photoshoot is Fifi Mahony's, a girl's dream world with glittery makeup and amazing custom wigs. Let Marcy and her artists do their best and smile for your close-up. Grab a drink and a one-of-a-kind experience in the Hotel Monteleone on Royal Street. The hotel has a Carousel Bar—yes, a bar that spins while you sit and drink. Along with this unusual ride, the bar offers a great view of Royal Street, so grab that camera.
Woldenberg Park : 1 Canal St., (504) 861-2537
Fifi Mahony's : 934 Royal St., (504) 525-4343, fifimahonys.com
Carousel Bar : 214 Royal St., (504) 523-3341, hotelmonteleone.com/entertainment/carousel-bar

City Park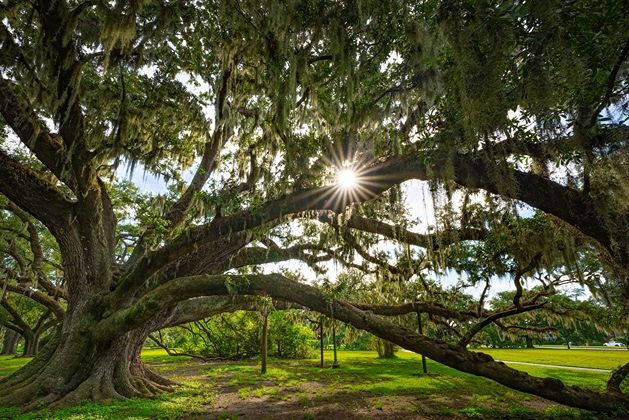 The outdoor oasis that is New Orleans City Park is the oldest urban park in the United States. The 1,300-acre park has so much to offer, and it is the location that will give photographers the most diversity. Open year-round, these 10 acres of beautiful plant life offer some of the best landscape shots. Also tucked inside of City Park is the New Orleans Museum of Art, with the Sydney and Walda Besthoff sculpture Garden outside. NOMA is the city's oldest fine arts institution, and the sculpture garden outside is 11 acres of over 80 incredibly made sculptures—which makes it a great landscape for still life photography. City Park also features every kid's dream: Storyland. Mardi Gras float-makers made this exhibit possible, creating life-size sculptures of known cartoon characters and fairytale legends. Kids can slide down Jack & Jill's hill or climb aboard Captain Hook's ship. This innovative outdoor exhibit allows parents to get the perfect photos of their kids having the time of their lives. 1 Palm Dr., (504) 482-4888, neworleanscitypark.com

Jackson Square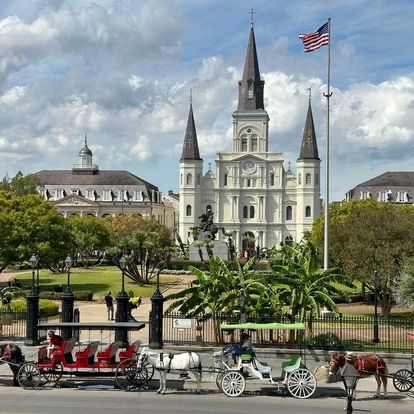 While Jackson Square is nestled within the French Quarter, it offers its own beauty and history. As part of the Vieux Carre Historic District, the pure charm and historical semblance of this setting draws in a plethora of artists daily.
During the early 20th century, this spot was a famous gathering place for artists of all different styles. Over time, the Square had also become a hot spot for tarot card readings and street performances. Today, Jackson Square is home to a magnificent open artist colony where artists display their work outside of the iron fence.
Jackson Square is located in front of the breathtaking St. Louis Cathedral and surrounded by so much history. Grab your Instagram-worthy picture in front of the cathedral or explore the outskirts of the square to capture artists at work. Further, you can take a seat at Cafe de Monde and enjoy coffee and their amazingly popular beignets while people watching in this popular area.
Frenchmen Street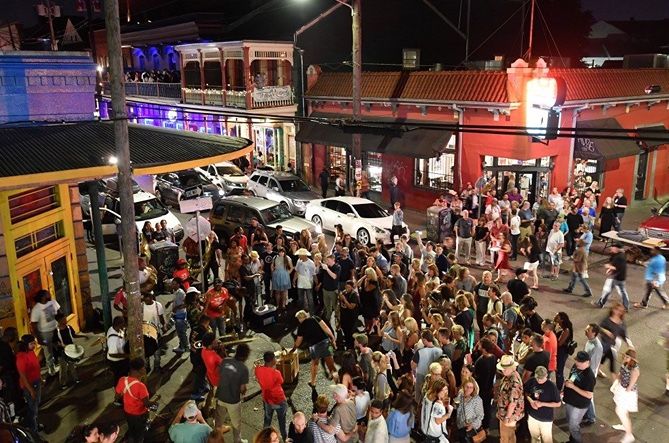 Frenchmen Street, nestled in the beautiful Marigny neighborhood, is not only vibrant and happening but is also a center for art and culture.
The street is flooded with live music venues and local businesses—as it was designated as an arts and entertainment district post-Katrina. One spectacle to see is definitely the Frenchmen Artist's Market, offering beautiful sights as well as unique souvenirs both day and night.
Frenchmen Street also hosts beautiful architecture, with many Creole cottages and townhouses. To find your picture-perfect moment, we encourage you to explore all Frenchman Street has to offer.
Canal Street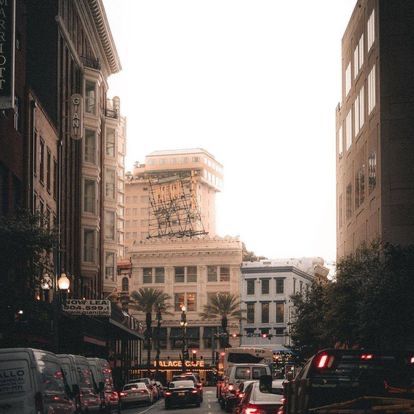 Canal Street, on Fifth Avenue of New Orleans, shows off a unique flare of New Orleans life. The street is both very grand yet very open—and is nonetheless picture perfect.
Canal Street is home to many boutique shops, parades, and theaters. Photographs on Canal Street can be made unique during the daytime, with the streetcars whizzing by and the sun bouncing off the tall buildings. However, during nighttime, the lights sparkling throughout Canal Street are a sight to see. If you want to snap some quick shots of Canal Street as you make your way through town, consider hopping aboard the streetcar.
New Orleans Botanical Gardens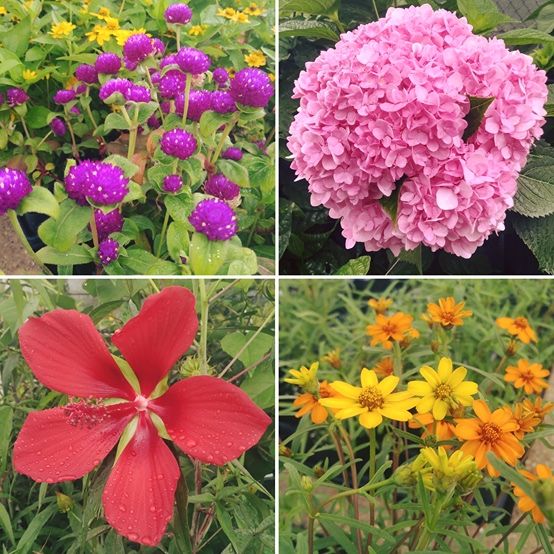 The New Orleans Botanical Garden aims to inspire knowledge and love for plant life. Snug within City Park, this 12-acre landscape is the first classical garden known to New Orleans. The garden is luscious and inviting, as you walk through the entrance to the Pavilion of the Two Sisters.

There are over 2,000 different plants in the garden, originating from places all across the world. The Lord and Taylor Rose Garden is particularly beautiful, as it is handled with care daily. Next, you can find yourself perusing throughout the butterfly garden, with nectar-rich flowers and colorful creatures fluttering around you.
Whether you want to try your hand at nature photography, work with close-ups or long shots, or find a peaceful place to photograph, take a trip to the New Orleans Botanical Gardens.
New Orleans Botanical Gardens: 5 Victory Ave, 504-483-9488
The Lakefront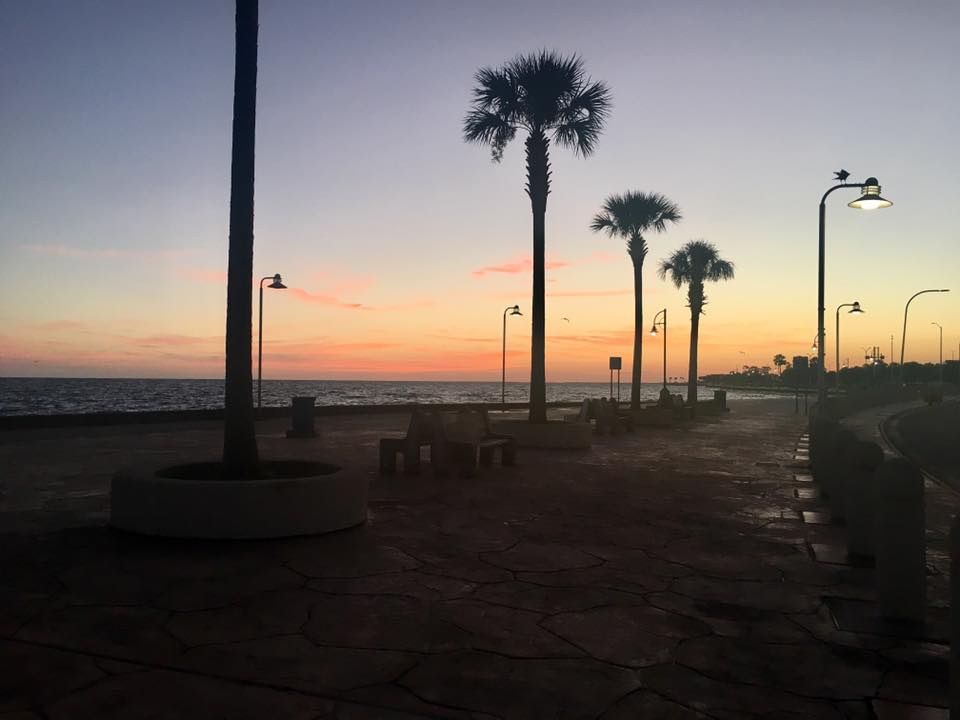 The Lakefront in New Orleans encapsulates beauty and serenity. This is a lovely place to take a stroll and escape the hustle and bustle of downtown. While the water seems to stretch for miles, there are many things to see surrounding the Lakefront. You may even want to check out the New Canal Lighthouse or Old Spanish Fort.
If you want to take your photography to the next level, out across the waters of Lakeshore, you can often catch breathtaking views of the sun. The sunrise brings a beautiful glimmer out of the water, while the sunset on the South Banks of Lake Pontchartrain is indescribable.
Getting Creative in the Crescent City
New Orleans is full of both outdoor and indoor places to take pictures. Each neighborhood has something a little different. If you want to push your boundaries with your photography, you can venture into the hidden treasures of New Orleans' "abandoned" areas. If you're looking for something new to incorporate into your photography, you can try snapping pictures of some of New Orleans' historical sites. Hopefully, this guide will help you navigate the different areas and where it is personally best for you to go, based on the photos you like to take.