After a decade, sandwiched between bars, jazz clubs, and the wild energy of the 600 block of Frenchmen Street, the Frenchmen Artist's Market is moving…one block away!
New Orleans is known, worldwide, as a city of the arts. We are the place that you come to fill your soul with swirling colors of paint and music. The Frenchmen Artist's Market represents the best of us: a place where you can meet artists, enjoy the final products of their work, experience them at work, in process, ask questions, try things on, and take handmade pieces of the city home with you.
After losing the lease to their original location, the artists got creative. They came together, brainstormed, fundraised, and did the footwork to set up shop in a new location: Washington Square Park. With a Brigadoon-like magic, this market will come alive after the park usually closes for the evening: fairy lights and all sorts of treasures glowing, warming a previously dark spot in the city.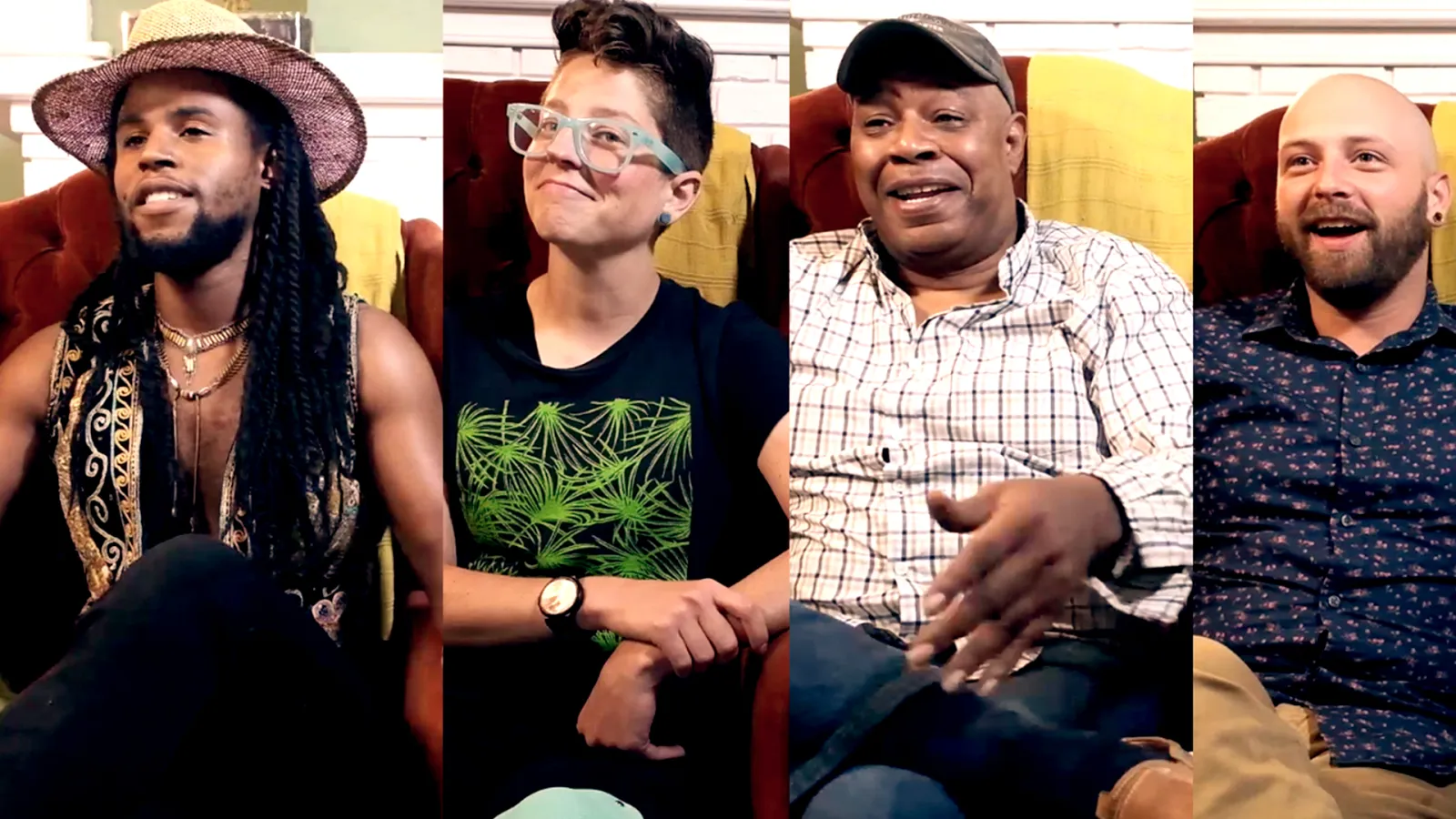 "I've been out there for years and I'd say, consistently, that one person a night would tell me this market is their favorite part of their New Orleans experience, that they always come to the market, every time they visit New Orleans, to see the variety of things that are being made in the city." -Remy Diamond (C'Mere)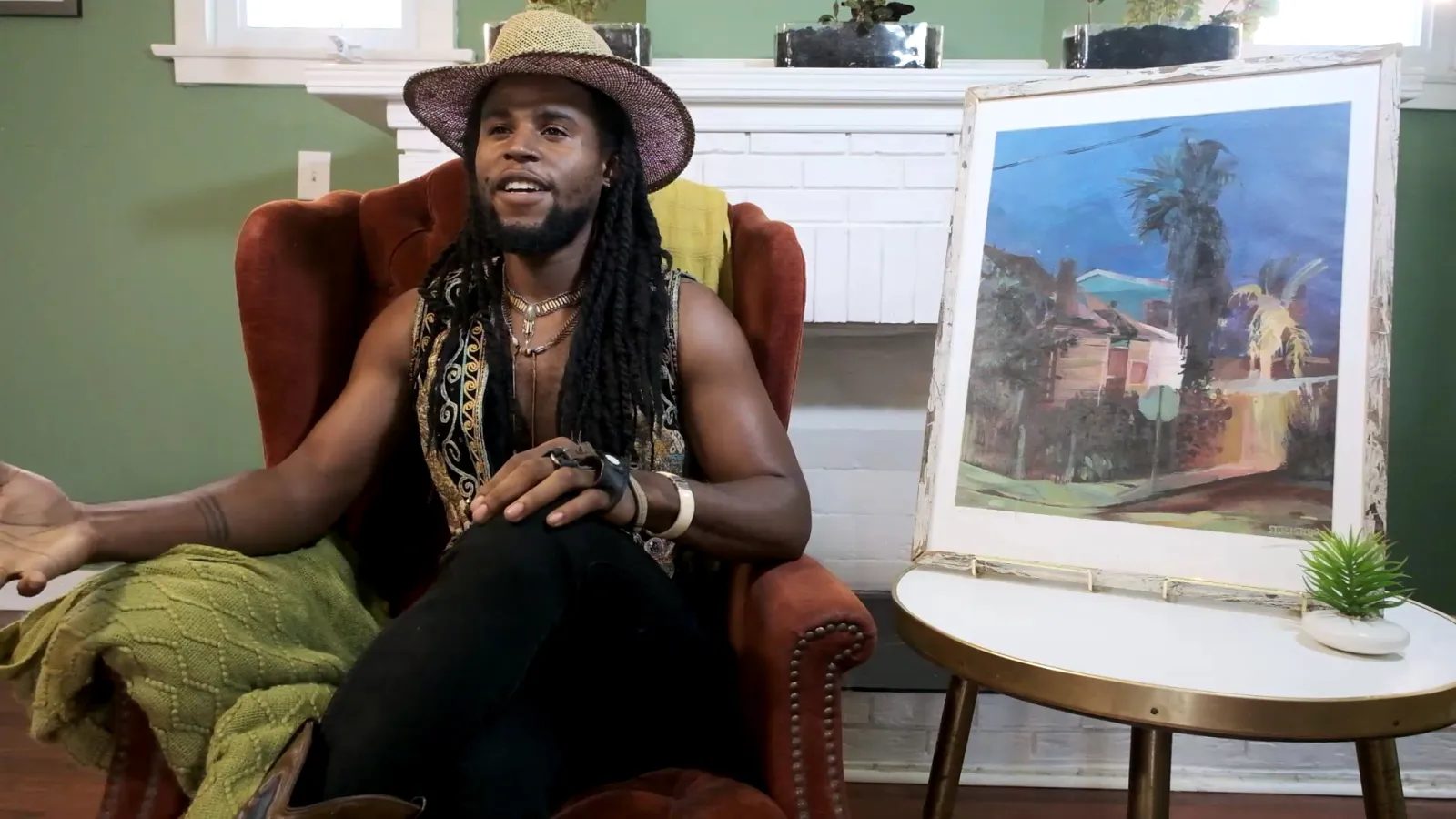 "Frenchmen is seen as an entire street to showcase different arts. It gets so many waves of locals and tourists. It's such a melting pot of those two spaces. I've been able to touch so many people with my art, get them to see my view on jewelry making and what it means to me. Having a market here has changed people's lives." -Trei Chambers (FoxMoxi)
"Being a vendor in the Frenchmen Artist's Market feels like a gift, to be able to have our artwork out in front of so many people who are excited to see it. It is a really unique setting for a group of artists to be out in the culture of art and music of this place and the magic. There's people from all over the world coming to visit New Orleans and this is part of why. You want to see the art. You get to meet the actual artist. It's just really cool." -Joey Hartmann-Dow (Us and We Art)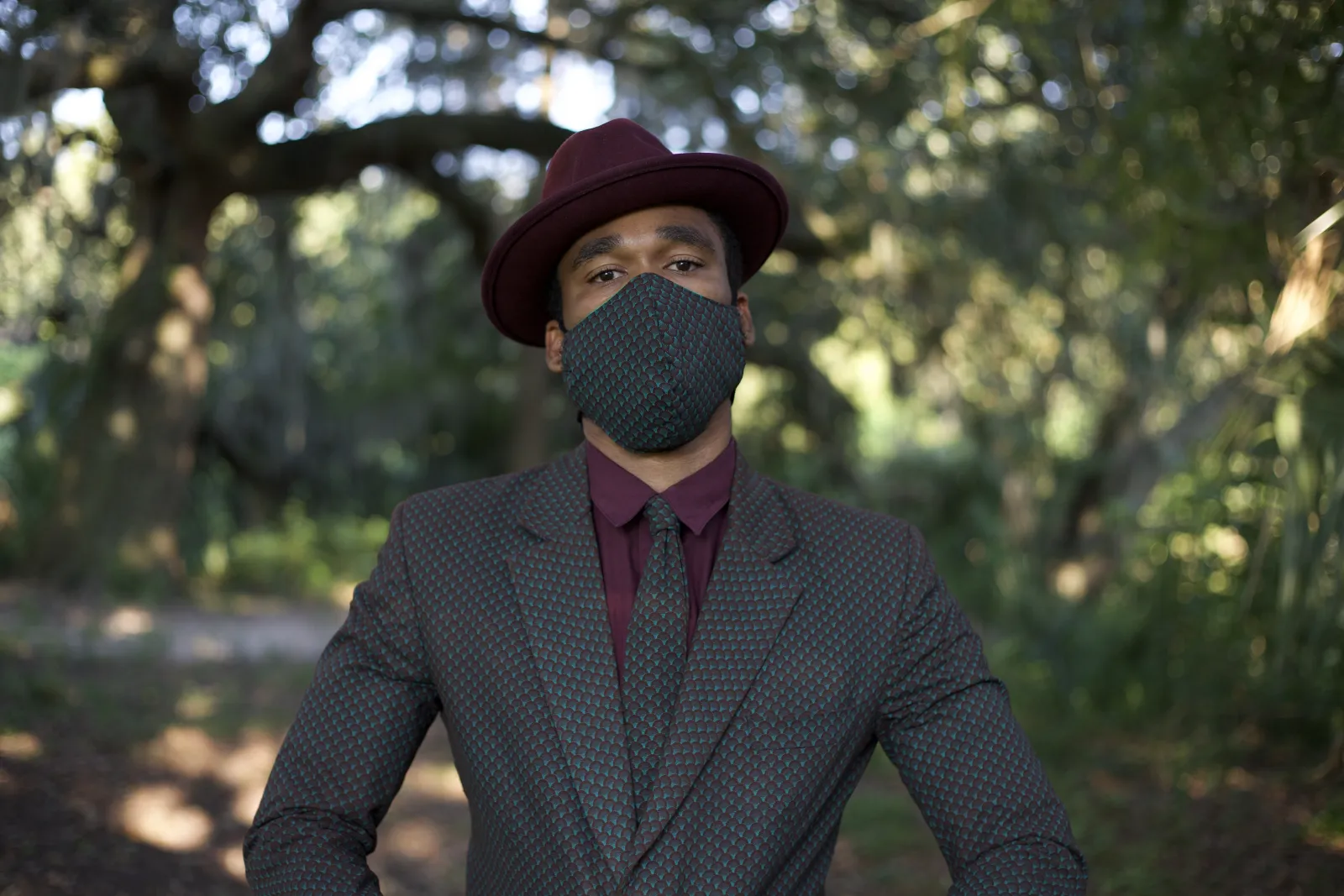 "The Frenchmen Artist's Market gave me my start in the United States. It allowed me to bring my product from Southern Africa to here, in a sustainable way. It doesn't just support me. It supports 154 women in Lesotho who I trained to sew my product. Each one of the vendors that are selling their original work at the market are supporting their families, their networks, their people. That little alley probably put food on the tables of many, many families and launched so many businesses that also intertwined with so many others. It's a deep part of New Orleans and beyond that." -Edward Wycliff (Bow Shoeshoe)

"There's no other market like this in America. I've been to almost every market that artists can sell their stuff in. You're seeing, in the space of an hour, thousands of people walk by your booth. You're interacting with hundreds of people a night. I used to sell jackets off my back in the middle of the street. I tried markets here and there, but I was about to fold. Someone told me about the nighttime art market. On my first night, I made more than I had ever made all of the other ways I had tried combined. I quit everything. I'd sleep during the day so I could paint at night. This became all I was doing." -Charles O. Anderson (1 of 1 Blazers)
The Frenchmen Street Artist's Market has made enormous waves in the arts community. It's impacted so many people's lives. New Orleans is one of the few cities in the world where you can make a living doing your art, where you're almost expected to dive headlong into your art and find a support system. For hundreds of vendors, over the years, this market has made that possible. It has made artistic dreams into reality.

"I learned so much from the camaraderie of having other artists around me. I had been doing my own thing on the street for a long time, but there were so many things I didn't know. You gotta have your community: I learned about business, customer service, how to sell things online, process card payments, build a website—it allowed me to become the entrepreneur that I am; it's how I started my store." -Remy Diamond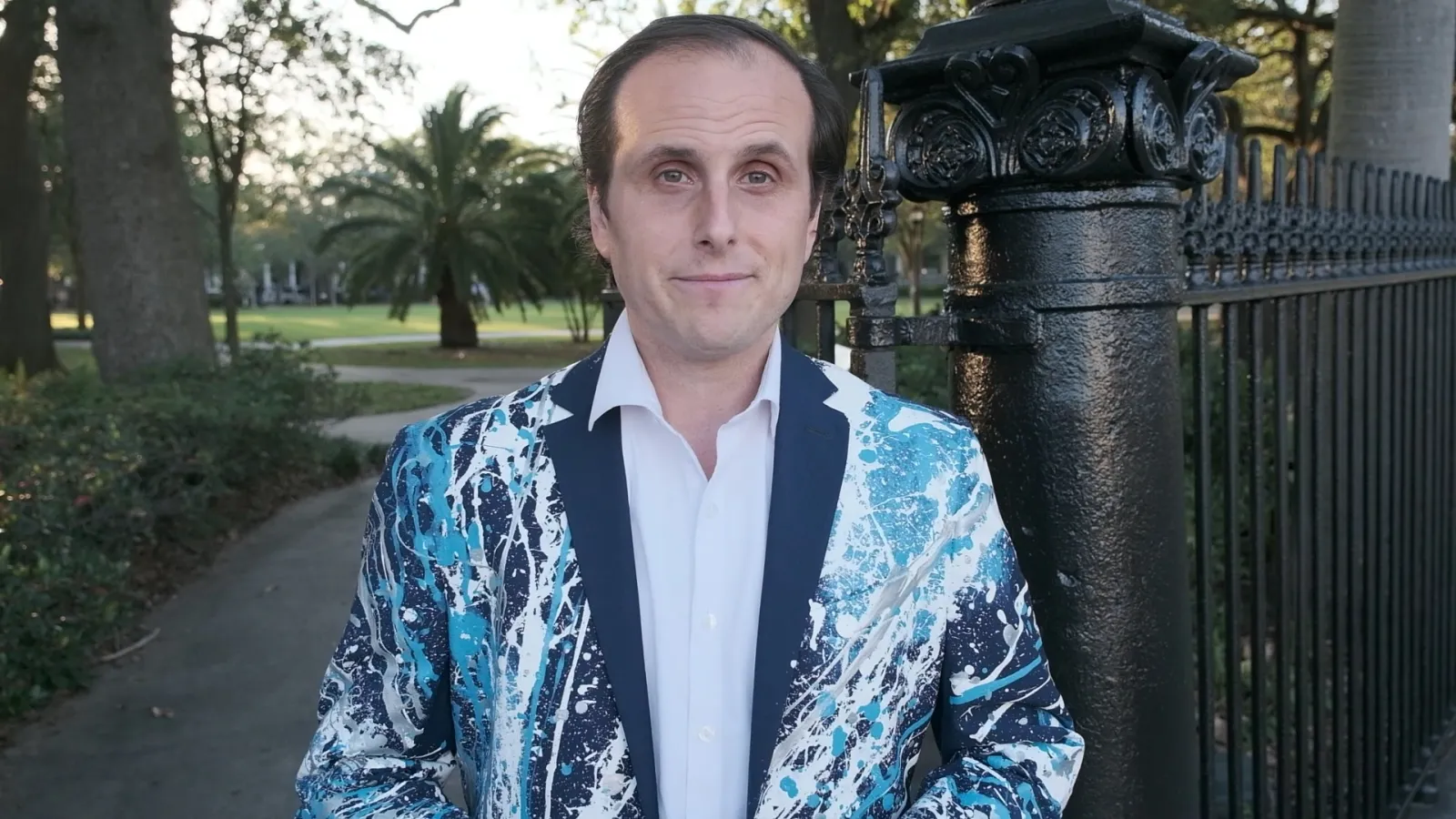 "The amount of times that people will buy something off of my body and then I'll be like, 'That was a really good necklace.' It pushes me to make the next one. I feel like, because my pieces are one of a kind, I'm constantly in a mood of thinking, 'What I can make next?' I bring supplies and make jewelry at the booth, so it can be collaborative. How often do you get to meet someone while at work? It's this rare opportunity to get to talk to an artist and learn about their process. You're purchasing time with someone. You're purchasing something that feels personal." -Trei Chambers
"People come through the market who would never, otherwise, see my work. When I first started out, I read business advice that said I had to find a target audience, but I couldn't figure out what mine was and my little tagline became 'Art for Humans.' The market taught me not to make assumptions about who would like my stuff. It really is for everybody. How would we know though? When would they get the chance to see it, except out here, in public?" -Joey Hartmann-Dow
"The entire point of my business is to create opportunities for people that need them. When I joined the market, I was catapulted into a community of about 100 artists who were all in a similar vein, able to use this four-block street to turn our passion projects from hobbies into careers. Having the Artist's Market here is good for the street, good for the city, and good for the artists—there is nowhere like it." -Edward Wycliff
"We have a bunch of really talented artists with really good taste. The Artist's Market is not a corporate place. It's an elevated place. I think this sort of market is our best defense. It offers the personal touch that people sought out Frenchmen Street for to begin with." -Charles O. Anderson