Corn is a staple ingredient in many cultures' cuisine, and is especially popular in Cajun, Creole, and Southern cooking. Corn is featured in many popular Southern dishes, whether it's cornbread, maque choux, or corn pudding.
Corn is also a staple when it comes to holiday dishes, especially Thanksgiving. With the Thanksgiving holiday right around the corner, these are the ten best places to order corn dishes.
10 Best Places in NOLA for Corn Dishes


1. Maïs Arepas
1200 Carondelet St., 504-523-6247, facebook.com/maisarepas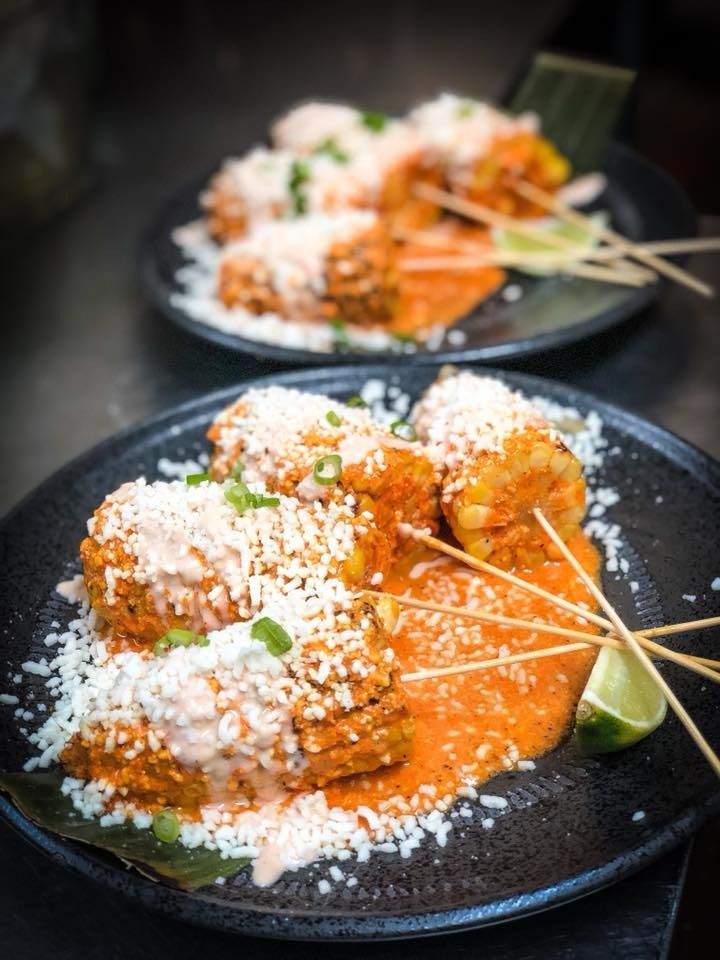 Maïs Arepas' maiz de la rueda is the restaurant's Colombian-style street corn and is served with corn, cotija, butter, lime and salsa rosada. This dish is much like Mexican-style elote, but has a Colombian flare. Maïs Arepas serves lots of Colombian specialties and has a bright, eclectic atmosphere. This dish is inspired by the term "la reuda" in Cali, Colombia, where street vendors roast corn on portable grills and then mix the corn in butter and spices.
2. Gumbo Shop
630 St. Peter St., 504-525-1486, gumboshop.com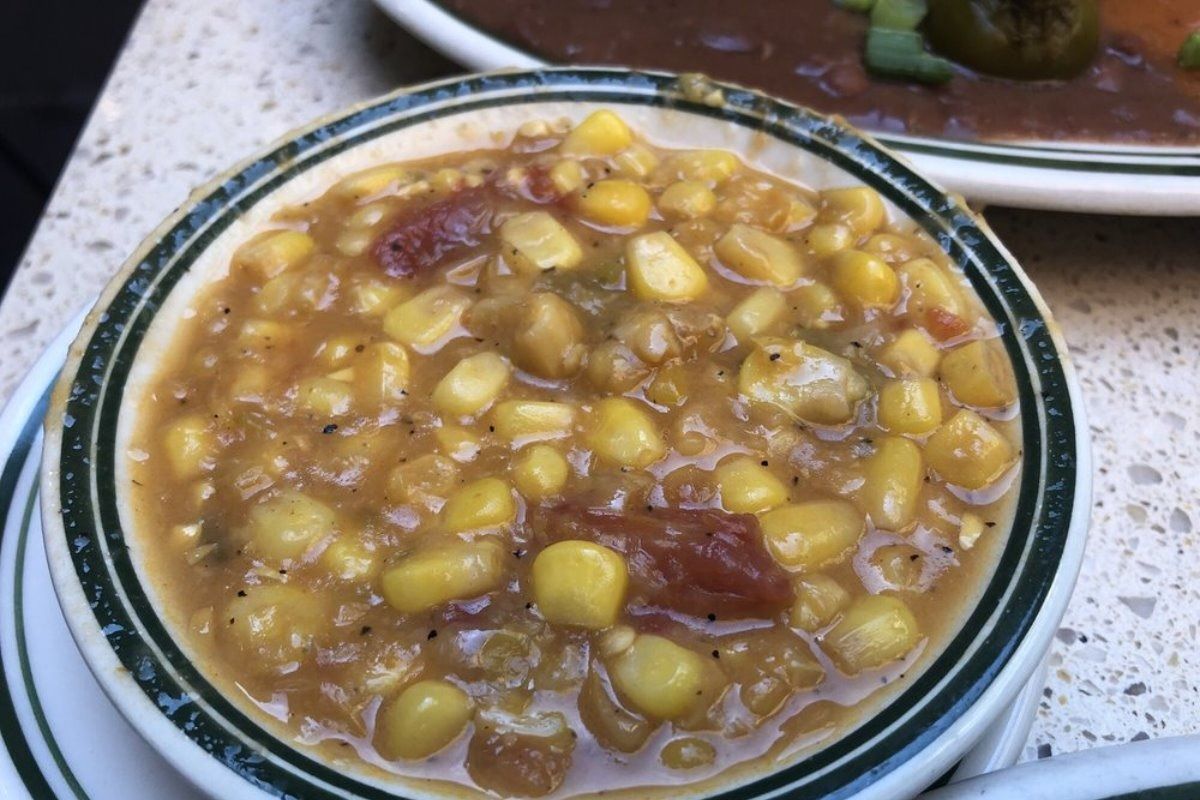 Gumbo Shop serves up traditional Cajun maque choux, which contains corn, green bell pepper, onion, and garlic. Maque Choux is a stew-like dish that is delightfully sweet and deliciously spicy. This dish is mostly attributed to Cajun heritage, but its likely origin can be traced back to the Native Americans. Maque Choux's name likely stems from the French interpretation of the original Native American term for the dish.
3. Who Dat Coffee Cafe
2401 Burgundy St., 504-872-0360, facebook.com/whodatcoffeecafe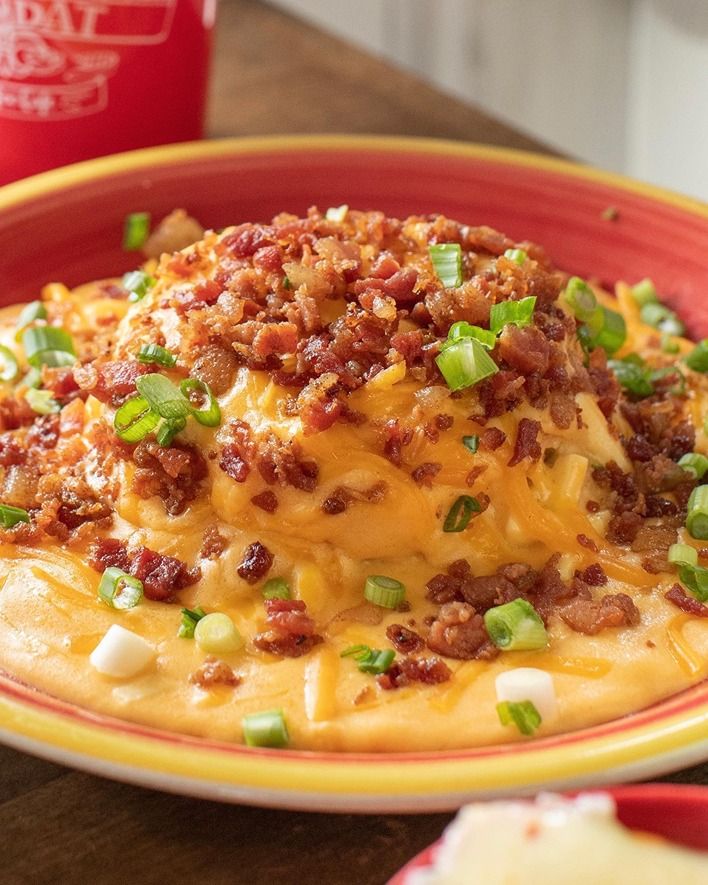 Who Dat Coffee Cafe's "not yo mama's corn cakes" are decadent, grilled corn cakes that are covered in a creamy egg sauce and then topped with cheddar cheese, bacon bits, and green onions. These corn cakes are sinfully delicious and will make a great meal to start your day. Corn cakes are much like traditional cornbread, but in a pancake form. Corn cakes can be made to be savory, resembling elote, or sweet.
4. Superior Seafood & Oyster Bar
4338 St. Charles Ave., 504-293-3474, superiorseafoodnola.com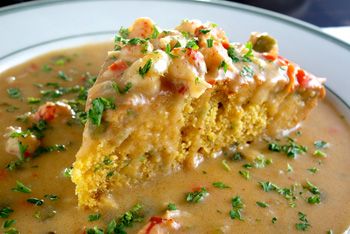 Superior Seafood & Oyster Bar's cast iron cornbread is served smothered in a delicious crawfish sauce. Cornbread is a famous Southern dish, and if it's not cooked right, it could make a Southerner pretty angry. However, there's no chance of that happening at Superior Seafood & Oyster Bar. The restaurant's cornbread is fluffy and dense all at the same time and the addition of crawfish elevates this dish even more.
5. Vincent's Italian Cuisine
7839 St. Charles Ave., 504-866-9313, vincentsitaliancuisine.com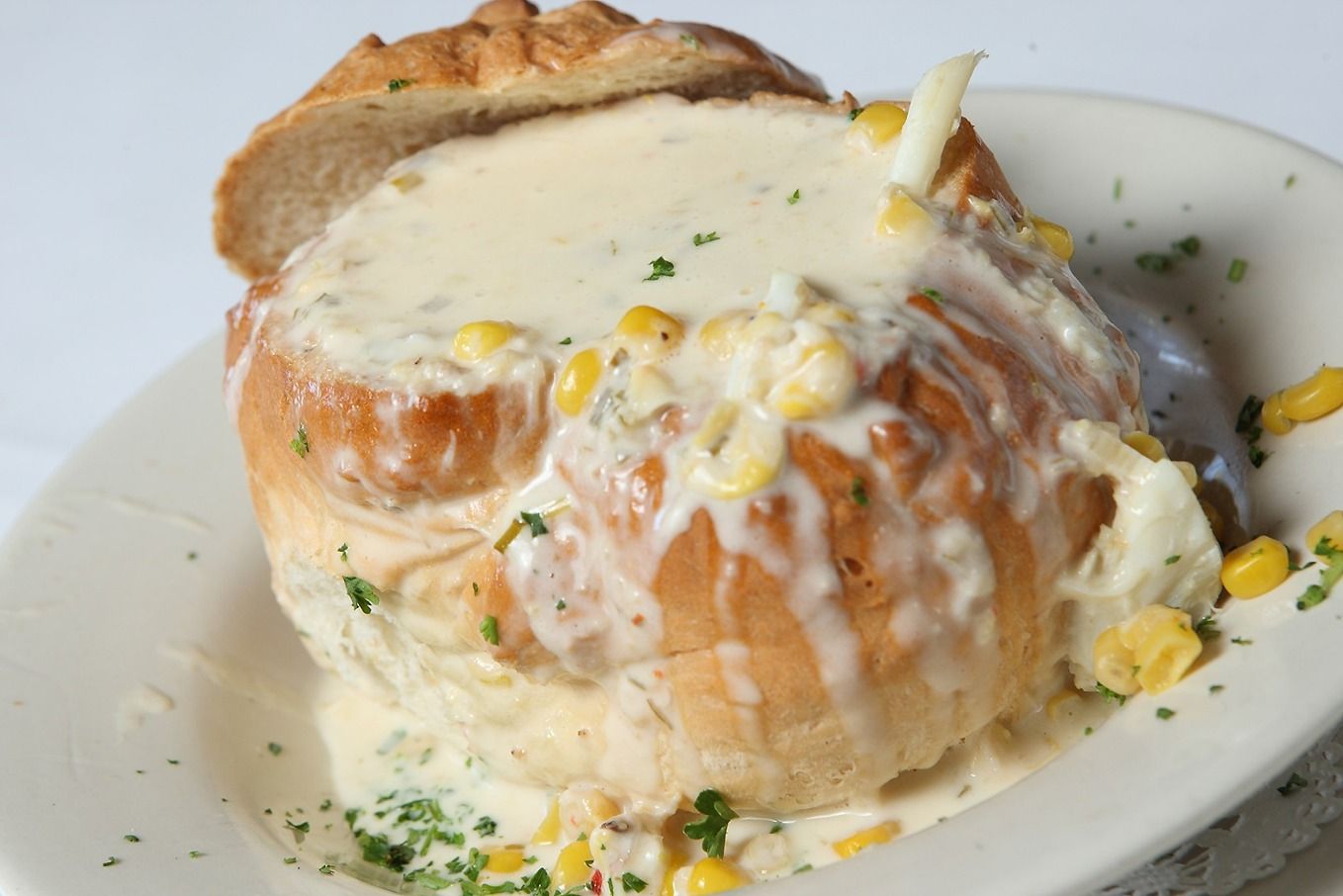 Vincent's corn and crabmeat bisque, served in a delicious bread-bowl, is a creamy soup that is a perfect dish for this fall. This soup is staple on Vincent's menu, and the reviews of Vincent's will say that you must order this corn and crabmeat bisque. Crab bisque is a dish that comes from the southern United States, and Vincent's adds a unique Italian twist to this popular dish.
6. Adolfo's
611 Frenchmen St., 504-948-3800, adolfosneworleans.com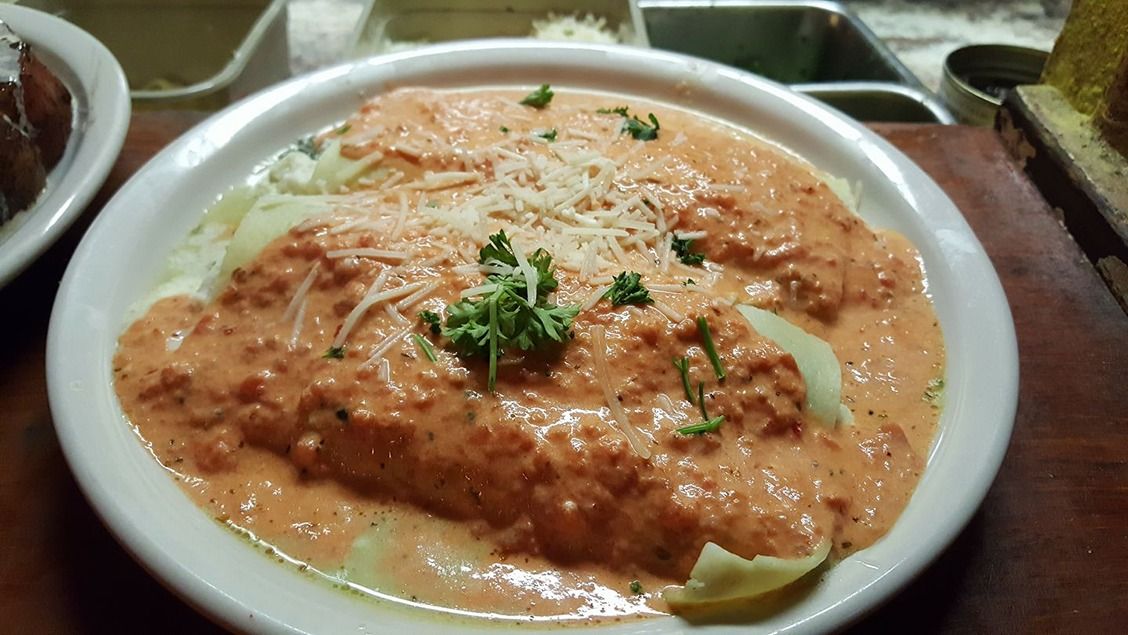 Adolfo's corn and crabmeat cannelloni is a local favorite. This dish includes creamed corn and lump crabmeat stuffed inside lasagna sheet and covered in a delectable sauce. Cannelloni is an authentic Italian dish, but the addition of the corn and crab makes this dish have a little Cajun flare.
7. Cuñada
833 Conti St., 504-509-9958, cunadanola.com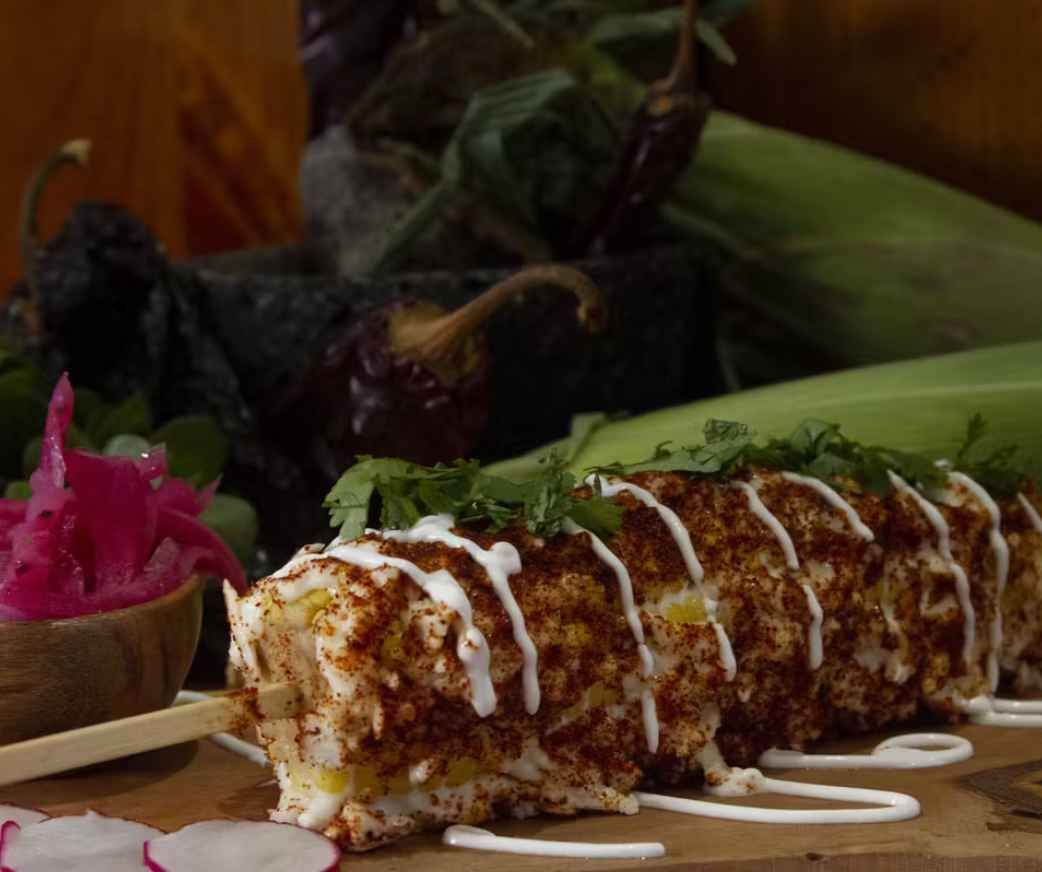 Cuñada's elote comes with corn on the cob, butter, mayo, crema, cotija cheese, Guajillo seasoning, and cilantro. Cuñada's menu features other dishes that include corn, for example the "colache de calabacitas" is served with zucchini, chile poblano, corn, onion, queso panela, Chihuahua cheese, and a side of tortillas. Elote is a corn dish that originated in Mexico and is traditionally made by street vendors. However this dish can be dated all the way back to the Aztec and Mayan indigenous groups.
8. Joey K's
3001 Magazine St., 504-891-0997, joeyksrestaurant.com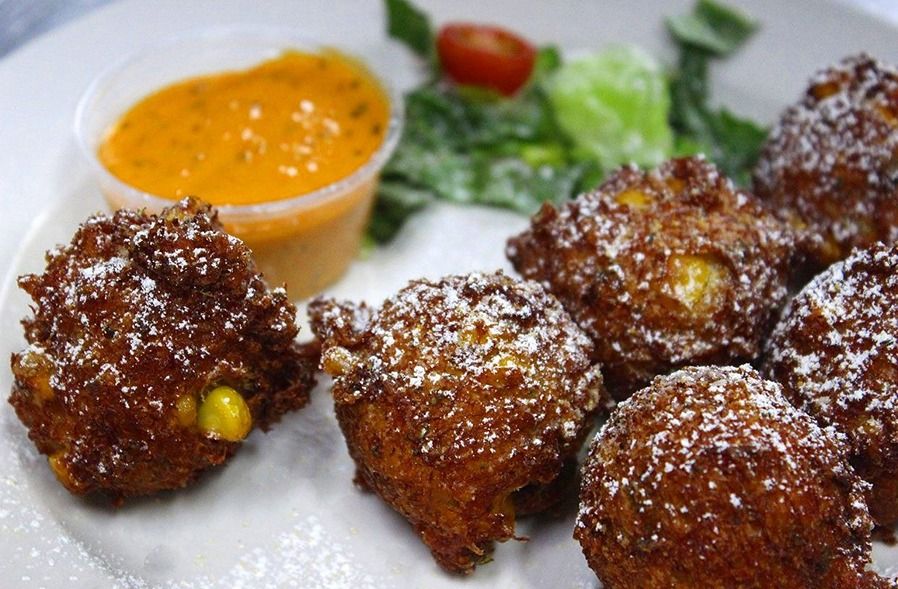 Joey K's corn and crawfish fritters are fried to perfection and topped with spicy powdered sugar. No matter if you refer to this dish as corn fritters or corn nuggets, Joey K's corn fritters are a fan-favorite menu item. Corn fritters are another Southern staple, and Joey K's does corn fritters justice with their corn and crawfish fritters. Corn fritters originated in the southern United States and remain a popular dish in the South.
9. Central City BBQ
1201 S. Rampart St., 504-558-4276, centralcitybbq.com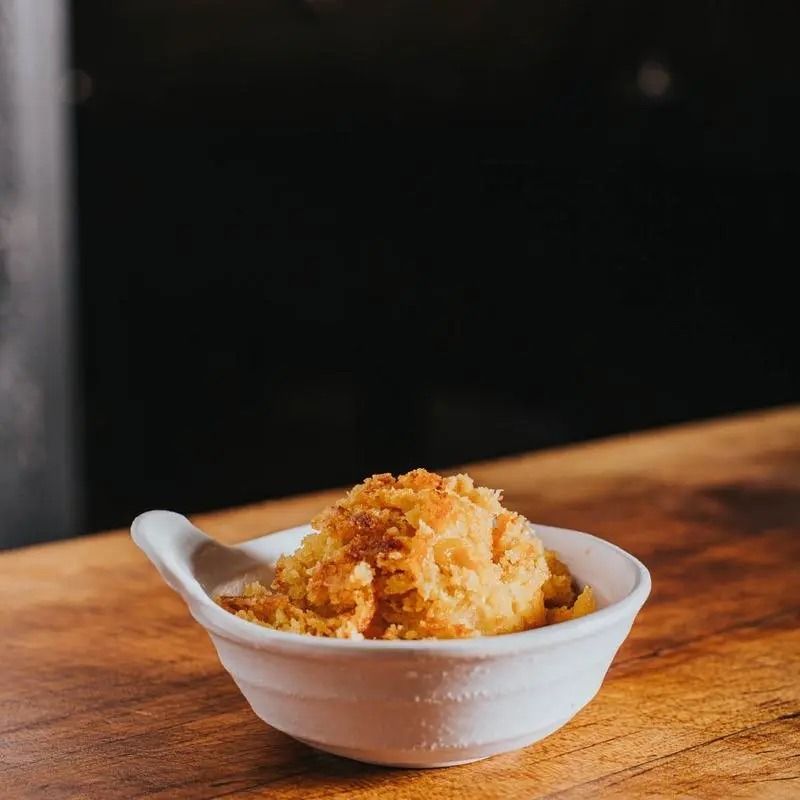 Central City BBQ's sweet corn spoonbread is often referred to as "golden deliciousness" and rightfully so. Sweet corn spoonbread is a beloved side at Central City BBQ with its sweet and smoky flavor. Spoonbread is an old-fashioned Southern dish that is similar to cornbread, but spoonbread is much softer than traditional cornbread. Spoonbread also gets its origin from the South, but this dish exists in a number of ways and varies from place to place.
10. Zea Rotisserie & Bar
Multiple Locations, zearestaurants.com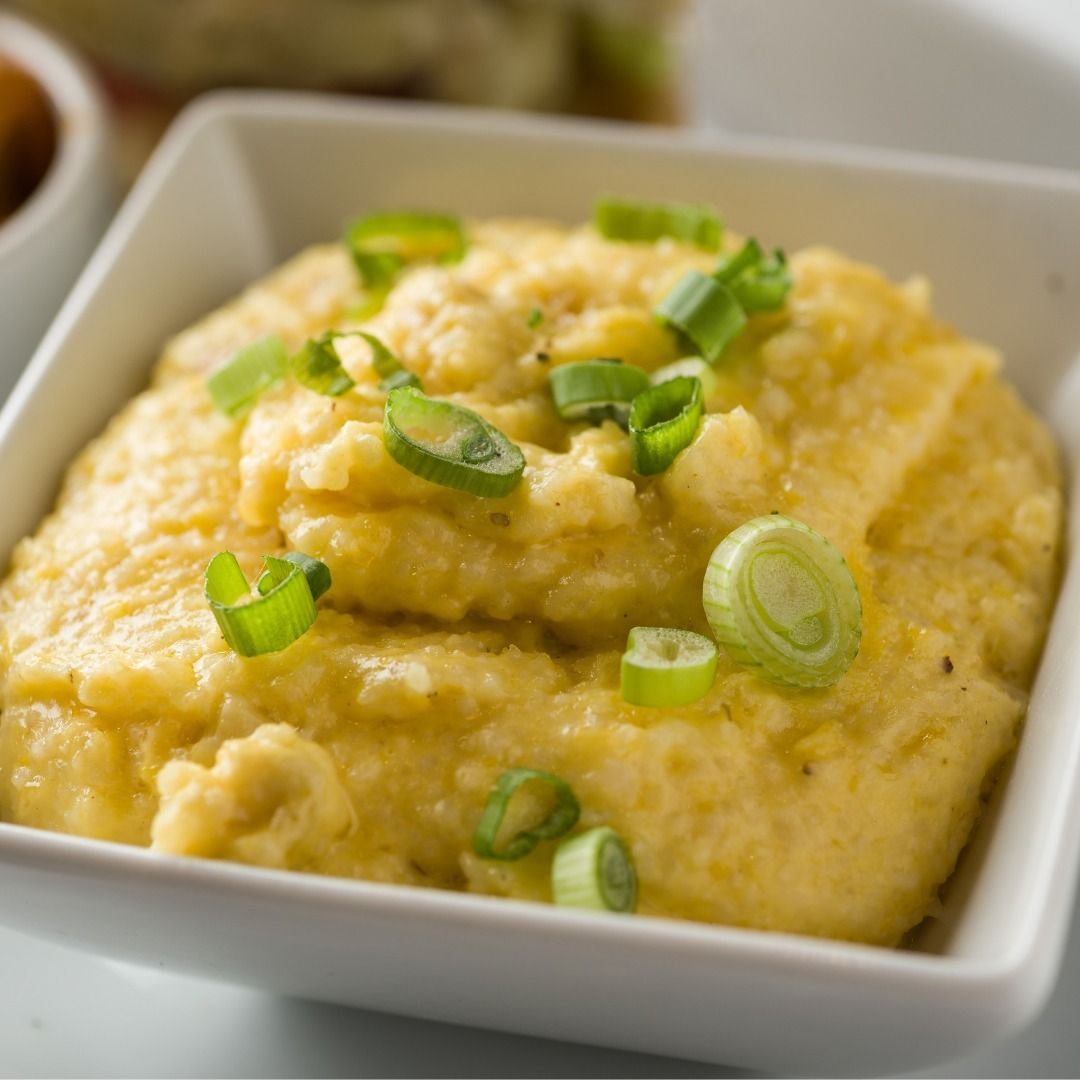 Grits are a famous Southern dish, and the dish is often served in a number of various ways. Zea Rotisserie & Bar serves its own special roasted corn grits. This side dish is a simple, yet delicious variation of the classic dish. Grits originate from the Native Americans and likely the settlers adopted this dish from indigenous tribes.
10 Great Corn Dishes in NOLA
Corn has long been used as an ingredient in cooking and creating meals with the origin of this crop dating back thousands of years. The Native Americans that once inhabited the majority of North America introduced the crop corn to American settlers.
The introduction of corn, as well as its growing and cultivation process, to the settlers prevented the settlers from dying of starvation. Now today, corn is still used ubiquitously in cooking across many cultures.