Even though New Orleans can reach extreme high temperatures in the summer (and even extreme low temperatures in the winter), you want to look your best no matter what nature throws at you. There are many NOLA men's stores that specialize in transforming guys into sharp-dressed men. They are ready to get you fitted and looking dapper for any occasion, and any kind of weather.
These New Orleans men's clothing stores are the top when it comes to designer clothing. Stop by or make an appointment for a fitting if you're interested.
Most Popular Men's Clothing Stores in New Orleans
1.

Rubensteins New Orleans
102 St Charles Ave. (504) 581-6666, rubensteinsneworleans.com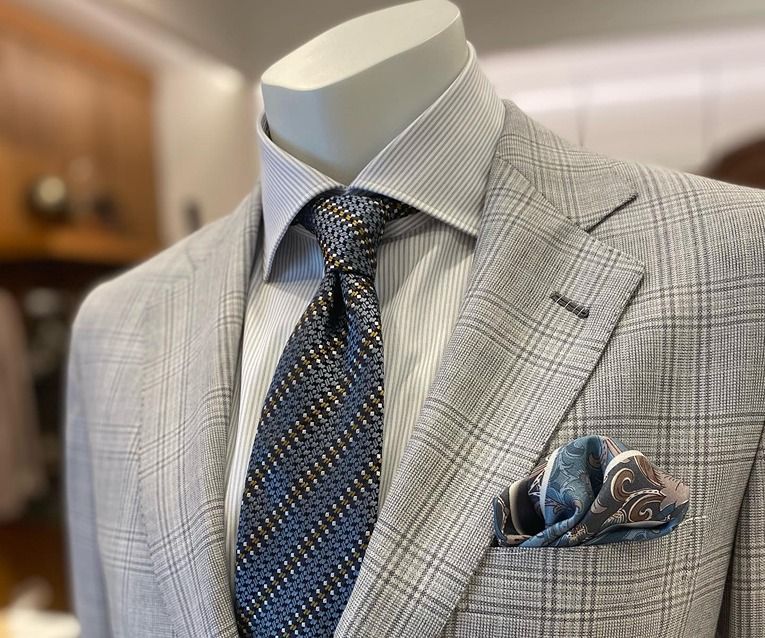 Rubensteins will be celebrating a century of business in 2024. There's a reason that this men's clothing store has been around for such a long time. The staff is dedicated to creating a luxury shopping experience to help the discerning man find clothes that set him apart. The store has even stood in the same spot for all this time, and complimentary valet parking is available.
Rubensteins is happy to make a custom piece for you, but you are also welcome to peruse the floor which has top-name brands like Brioni, Crossley, Paul Smith, Stolen Riches, and much more. Local brands like Krewe du Optic eyewear and Streetcar Shirts are also represented.
2.

Perlis Clothing
Multiple Locations, perlis.com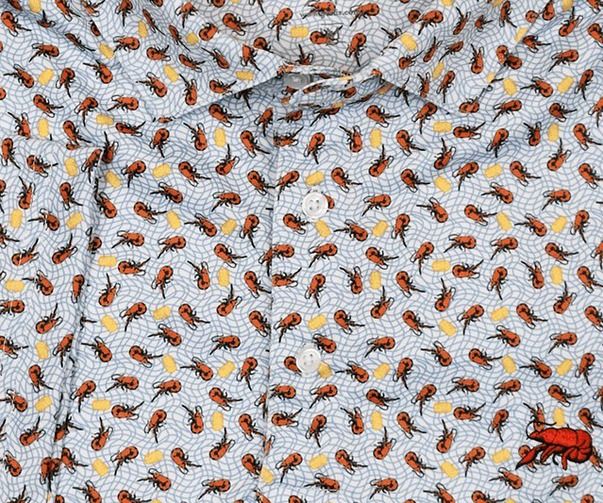 You can't go one day in New Orleans without running into someone wearing a Perlis shirt. The iconic brand is easy to spot; just look for the crawfish symbol to know it's real. Perlis has been in business since 1939, and you can be a part of that history at their Uptown location (6070 Magazine Street) or the French Quarter location (600 Decatur Street).
While Perlis makes clothing for the entire family, the Men's Collections are popular. From outwear and formalwear to sleepwear, you can easily be covered in Perlis from head to toe. This is also one of the best stores to get your seersucker suit to look sharp on those hot summer nights.
3.

FELLOW
926 Valmont St. (504) 500-1887, fellowmenswear.com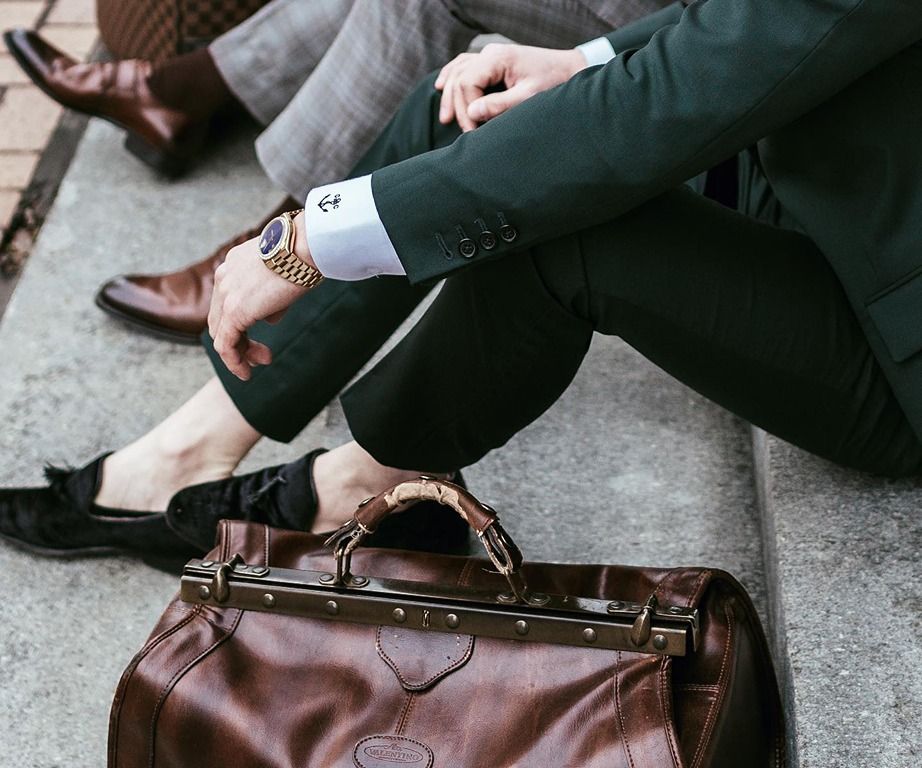 You'll have to make an appointment to visit FELLOW at their Uptown studio. This boutique men's clothing company only designs custom suits and clothes to give you pieces that no one else in the world owns. From something very traditional to totally unique-looking, Fellow stands ready to serve you.
Your appointment will consist of an initial consultation at FELLOW's studio or at your home or office. You can select your own fabric and lining from thousands of options, and you'll discuss the style that you want for your piece. Once your measurements are taken, the clothing will be crafted just for you.
4.

Humidity
515 Dumaine St., https://www.humiditynola.com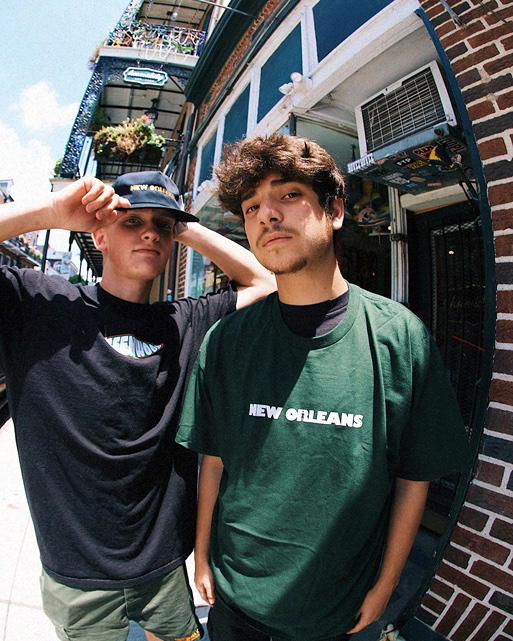 If you're lookin for something fresh, funky, and new—try out humidity. Their graphic t-shirts rock, and dope ne designs are always cycling in. Their options of baseball hats, beanies, bags, and accessories are also unique and trendy.
Humidity doesn't stop at clothes either. They have a great selection of graphic art, photography prints, as well as trippy designs for your skateboard or wheels. They have over a dozen brands of shoes to chose from, so they definitely have some cool new kicks in stock for you.
5. Vegas
1924 Magazine St. (504) 410-9992, facebook.com/VegasNewOrleans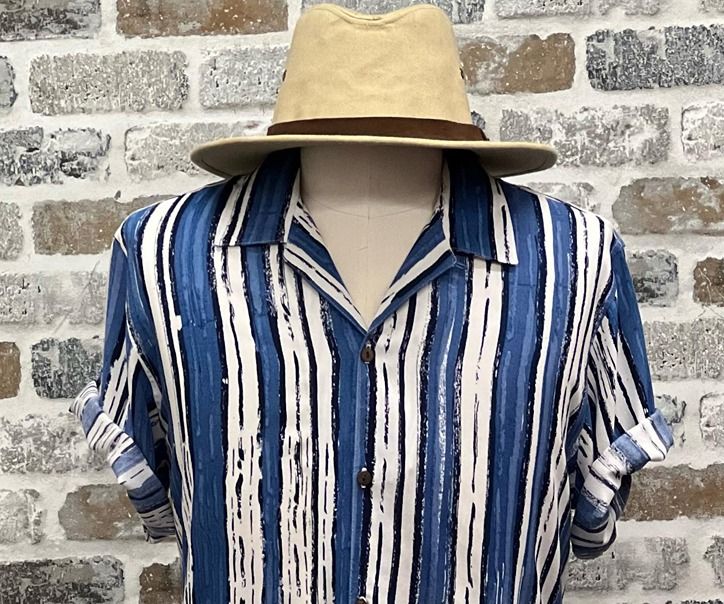 Much like the flashy city this store is named after, Vegas is not the shop to go to for boring, stuffy suits and ties. This store specializes in show-stopping shirts, shorts, and hats that will definitely turn heads when you walk into the room.
Much of what you'll encounter at Vegas are informal button-down shirts with bright, fun patterns, casual jackets and hoodies, and cool printed t-shirts. The t-shirts bear local colloquialisms, bygone band logos, and even funny homages to films and shows. Wouldn't you love a Griswold shirt with Marty Moose?
6.

Friend
600 Carondelet St. (504) 342-2162, friendneworleans.com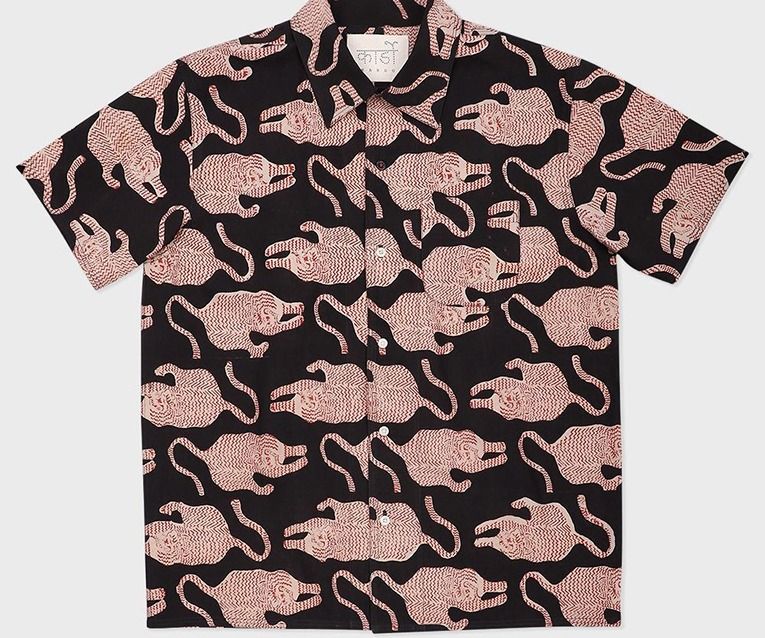 Located at the Ace Hotel, Friend is a contemporary and casual men's clothing, shoes, and accessories store. You'll find fashions from designer brands including Corridor, Kardo, Lima Hahn and many more. You may want to don your new clothes and have a drink at Ace Hotel's lobby bar or poolside bar Alto.
Friend doesn't like to stop at clothing, though. You may find fun accessories and lifestyle products peppered throughout the boutique. You could come across books, records, collectibles items, and gifts as well.
7.

Regarding Fresh
223 N Peters St. (504) 592-3303, regardingfresh.com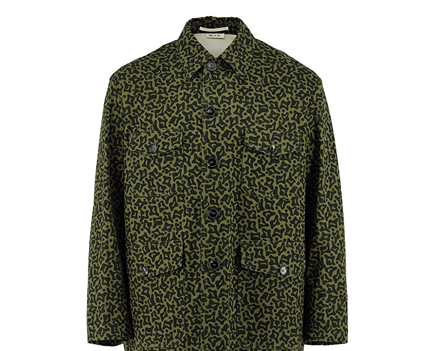 You may also know Regarding Fresh as RE:Fresh, a men's clothing store with an emphasis on high-end brands with a casual bent. This is the store to shop at for luxury-brand jeans and t-shirts, designer track suits, and even Medicom Be@rbrick collector toys that are flying off the shelves.
Don't pass up the line of Visvim or By Walid shoes. Those kicks are sure to garner attention when you wear them out and about. RE:Fresh also has several lifestyle and home décor items to fill your house with their products: BYBORRE Blankets, Superplastic toys, and Qlocktwo clocks.
8.

Billy Reid
3927 Magazine St. (504) 208-1200, billyreid.com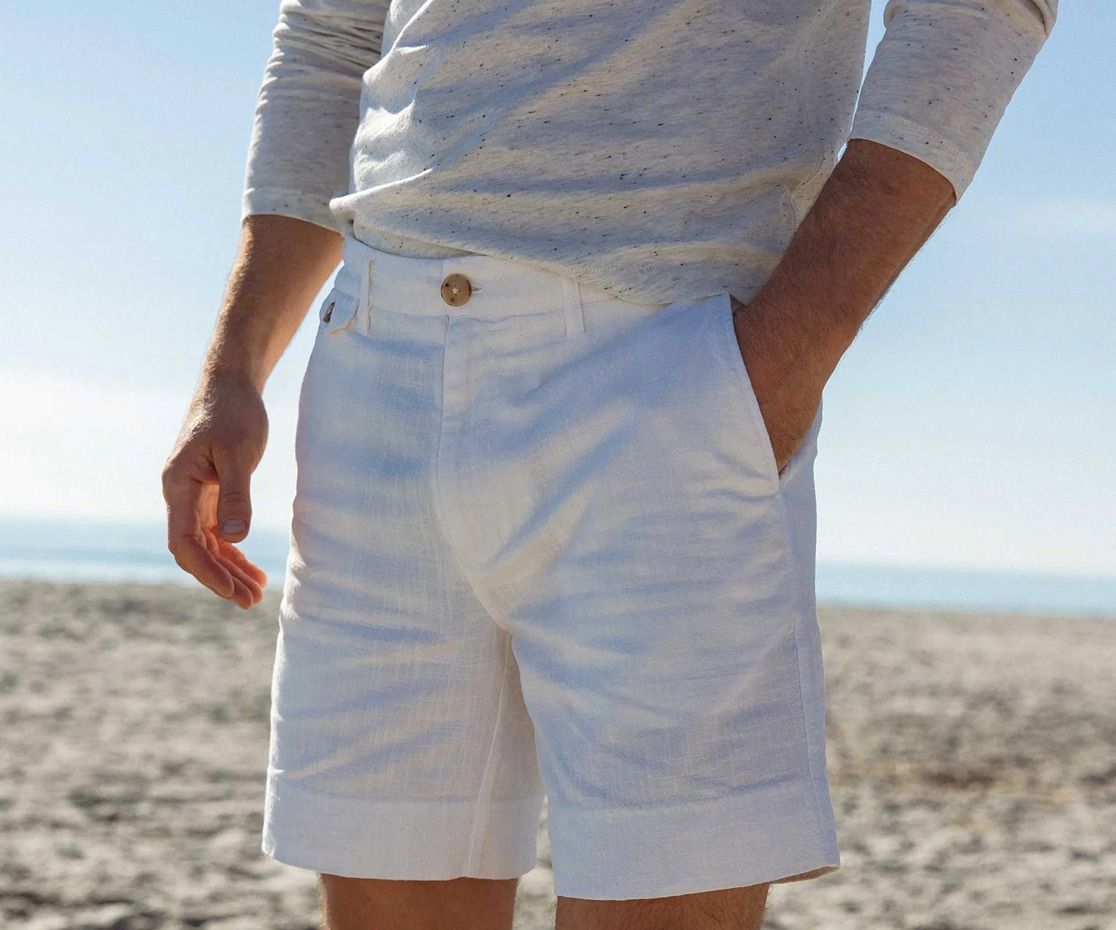 Did you know that fashion designer Billy Reid is from Louisiana? He was born and raised in Amite, LA between the northshore and the Mississippi border. He learned about fashion from his mother who operated a women's clothing boutique out of his grandmother's house. He went to SLU before transferring to the Art Institute of Dallas to study fashion design.
Today, Billy Reid has over a dozen stores across America including one in New Orleans. Billy Reid designs for both men and women. The men's polos, tees, and suit jackets are made for hot, southern weather.
9.

Nola Couture
3308 Magazine St., https://nolacouture.com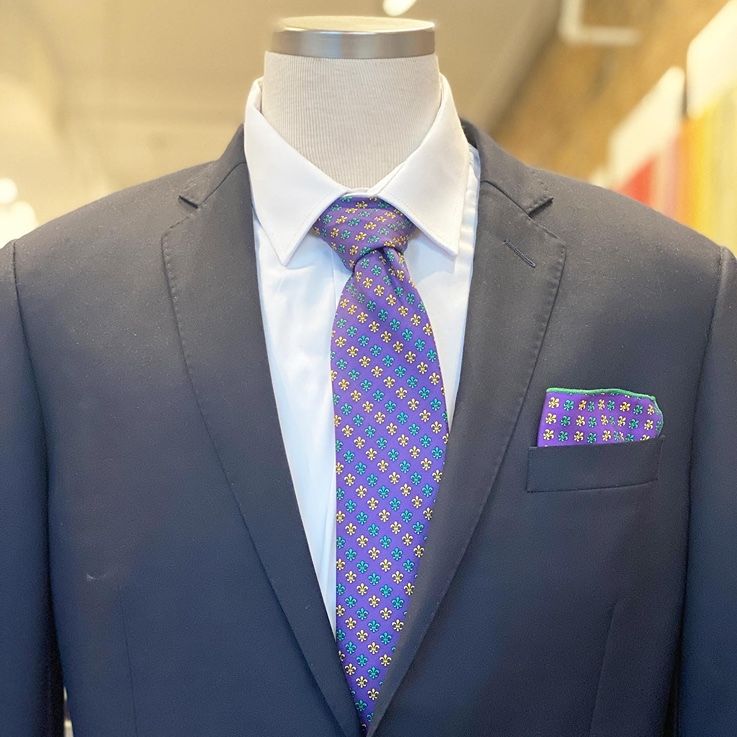 Nola Couture has crafty pieces that offer creative ways to show off your Louisiana pride. Their prints are fun, eye catching, and hard not to purchase. They offer their prints on pieces such as ties, bowties, pocket squares, shirts, t-shirts club belts, hats, and socks.
Nola Couture is the perfect place to buy a thoughtful gift or a easy-to-wear souvenir. Nola Couture also has women's wear, as well as designs for pets and kids. Check out their collection of wine glasses and doozies while you're at it.
10.

Jeff's Haberdashery
Multiple Locations, jeffshaberdashery.com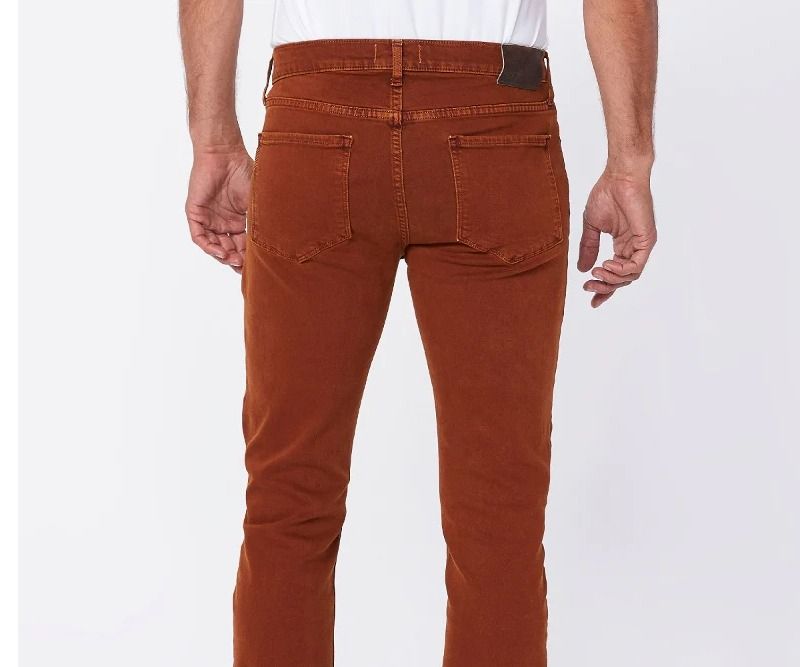 Jeff Chouset, Jr. started his men's clothing store Jeff's Haberdashery in 1973. Since that time, Jeff and his sons have expanded the single store to two locations in Metairie (3020 Severn Avenue) and Algiers (4100 Gen. De Gaulle Avenue). Jeff's Haberdashery sets itself apart with in-house tailoring.
Jeff's Haberdashery has clothing from world-class brands to fill your closet. Everyday casual shirts and jeans, dress shirts, shorts for the boat or golf course, and even shoes are ready for you to browse.
Local New Orleans Clothing Stores For Men
From fine seersucker suits for the summertime to cool, casual clothes for hanging out to fine suits for formal occasions, these stores will get you looking great. Don't be surprised when people walk up to you and ask you where you got that suit.
What's your favorite menswear store in New Orleans?