Some of our Favorite Latin Restaurants in New Orleans
While New Orleans' French heritage helps this city standout amongst other places in America, the legacy of Spain's control of the Louisiana colony should not be taken for granted.
Despite only having the Big Easy for just 32 years at the end of the 1700s, Spain helped to dramatically shape the city's look, culture, and cuisine. Not only that, New Orleans' status as a major port city helped expose it to the wider world, especially Latin America. In many aspects, NOLA could, at least superficially, fit in with other great Hispanic cities like Buenos Aires and Havana. In celebration of National Hispanic Heritage Month, from September 15 to October 15, here are some great New Orleans' restaurants to visit to experience traditional
Hispanic cuisine.
Spain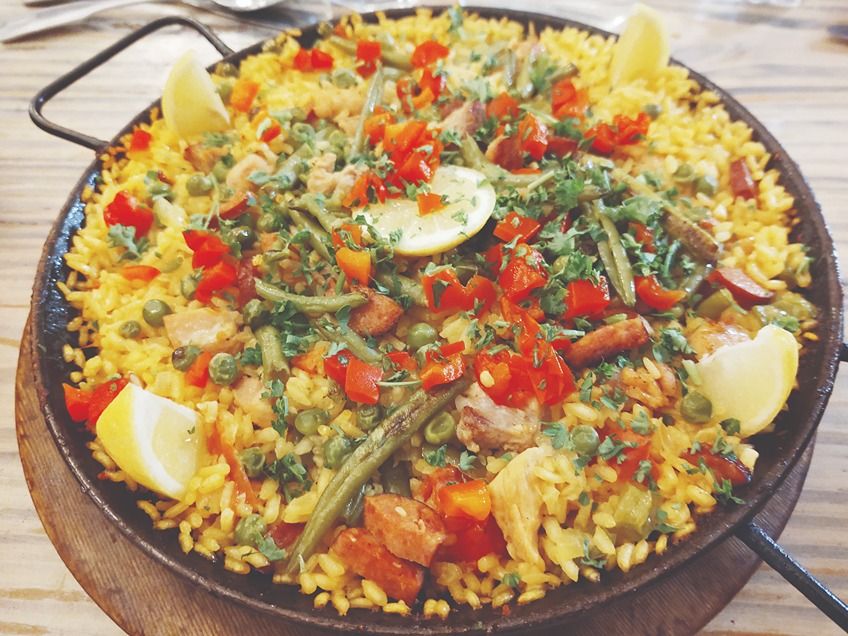 Lola's

3312 Esplanade Ave., 504-488-6946
lolasneworleans.com
New Orleanians love their jambalaya, and one of the progenitors to said dish, paella, is just as amazing. If you want to have some of the best paella in the city (or fideuas, if you prefer the pasta version), then you need to make a trip to Lola's in Mid-City. All of the restaurant's paellas range from small to extra-large and can be prepared with your choice of seafood, meat, vegetables, or a combination of all of them. Other Spanish classics on offer include soups like gazpacho, ajoblanco, and fabada.
Mexico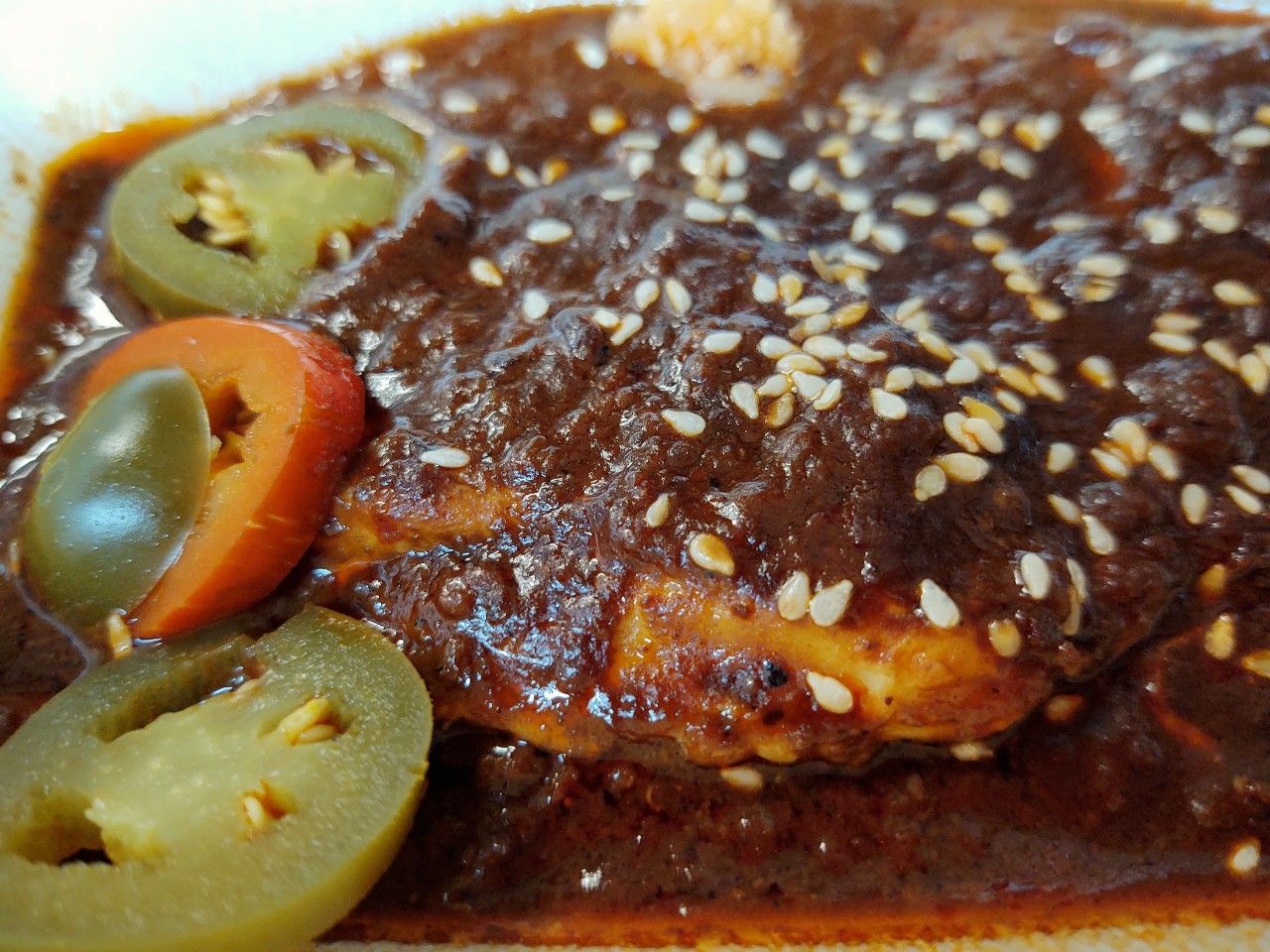 La Providencia Mexican Restaurant
2300 Belle Chasse Hwy., Gretna
504-368-5724
The Greater New Orleans Area has a multitude of Mexican joints to pick from, so it's sometimes hard to decide which one to settle on. If you're willing to make the trek to the Westbank, then La Providencia in Gretna is a must. This restaurant helps set itself apart from the rest by offering traditional Mexican dishes along with typical Tex-Mex classics. Authentic dishes like chicken with mole sauce, Mayan-style slow roasted pork, and sautéed cactus with shrimp or pork will make you feel like you're right in the heart of Mexico City.
Dominican Republic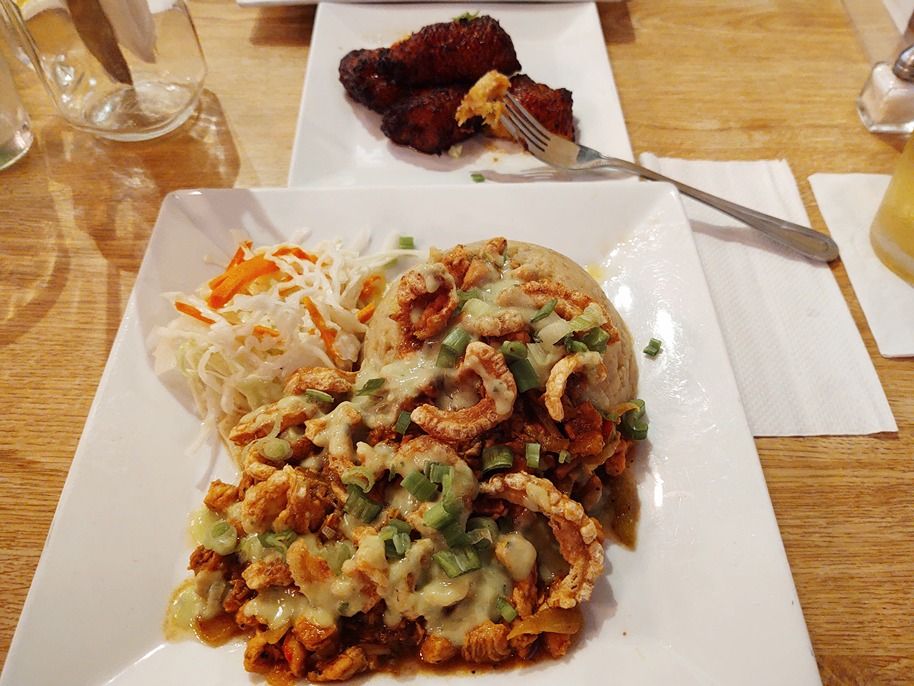 Mangú Authentic
Dominican Cuisine
2112 Belle Chasse Hwy., Ste. 7, Gretna, 504-324-9870
letsmangu.com
At Mangú in Gretna, plantains are the star of the show. The restaurant's namesake dish is made from boiled plantains that have been mashed and topped with red onions. You can get a side of mangú with any of the wide array of meat entrées on offer or as a main dish with the mangú criollo, which is topped with chicken or shrimp, cracklin', aguacate-cilantro sauce, and green onions. If you don't feel like eating bananas, there are plenty of other options to consider like quipes (beef croquettes) or yaroa (smothered fries).
Argentina
La Boca Steakhouse
870 Tchoupitoulas St., 504-525-8205
labocasteakhouse.com
The only thing that Argentines love more than tango and Eva Perón is beef. Inspired by the numerous steakhouses that are found in Argentina, La Boca offers a good variety of amazing cuts like grass fed filet mignon, organic hanger steak, and boneless ribeye. All of the restaurant's steaks pair perfectly with the restaurant's fine wines, which all come from Argentina's many different wine regions. La Boca's menu also features a nice mix of empanadas and Italian-inspired dishes like provoleta with olive oil and oregano, bruschetta, and gnocchi with pancetta peas and cream.
Chile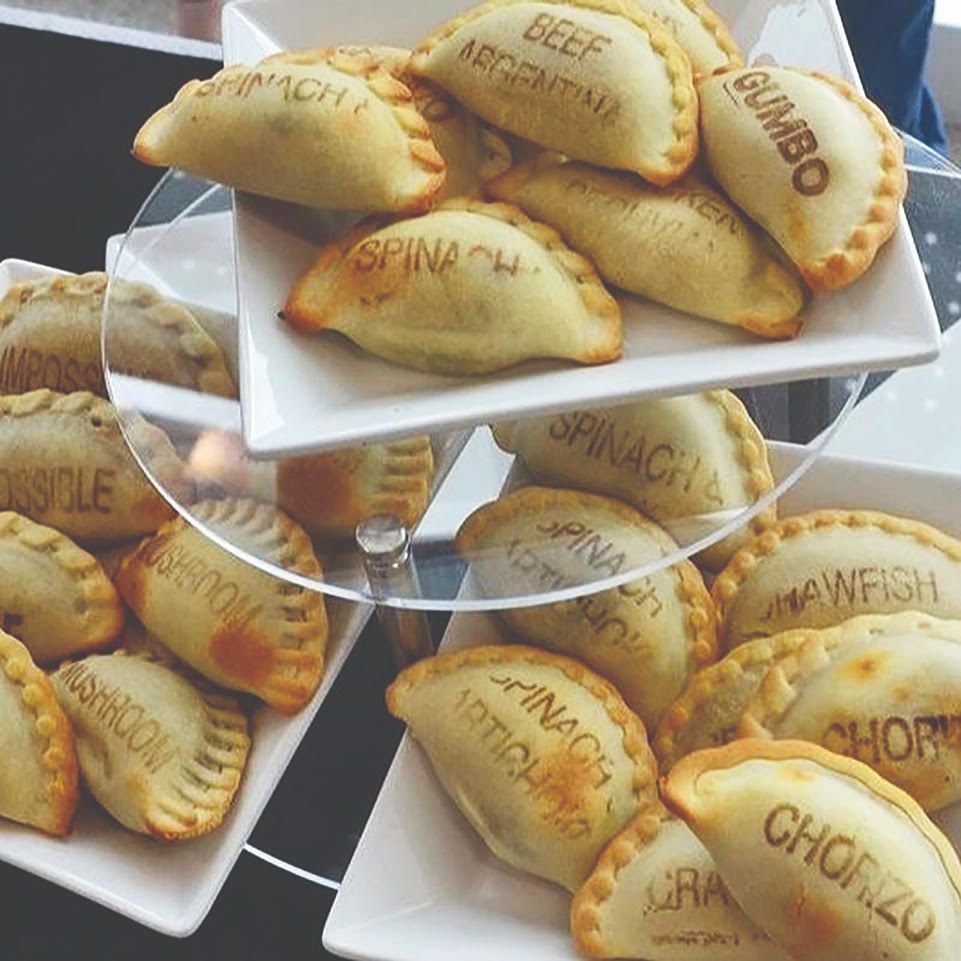 Empanola
Multiple Locations
empanolaempanadas.com
While empanadas (or stuffed pastries) are strongly associated with Argentina, neighboring Chile also considers the dish to be a staple part of its national cuisine. For some of the best empanadas in New Orleans, make sure to go to either Magazine Street or Freret Street and try Empanola. Owned and operated by husband-and-wife team Marcelo García and Jimena Urrutia (who are from Chile and Argentina, respectively), this café offers multiple different empanadas with Hispanic flavors including beef Argentina, chicken Peruvian, and chorizo Mexicana. Empanola also has delicious New Orleans inspired selections such as gumbo and crawfish etouffee empanadas.
Colombia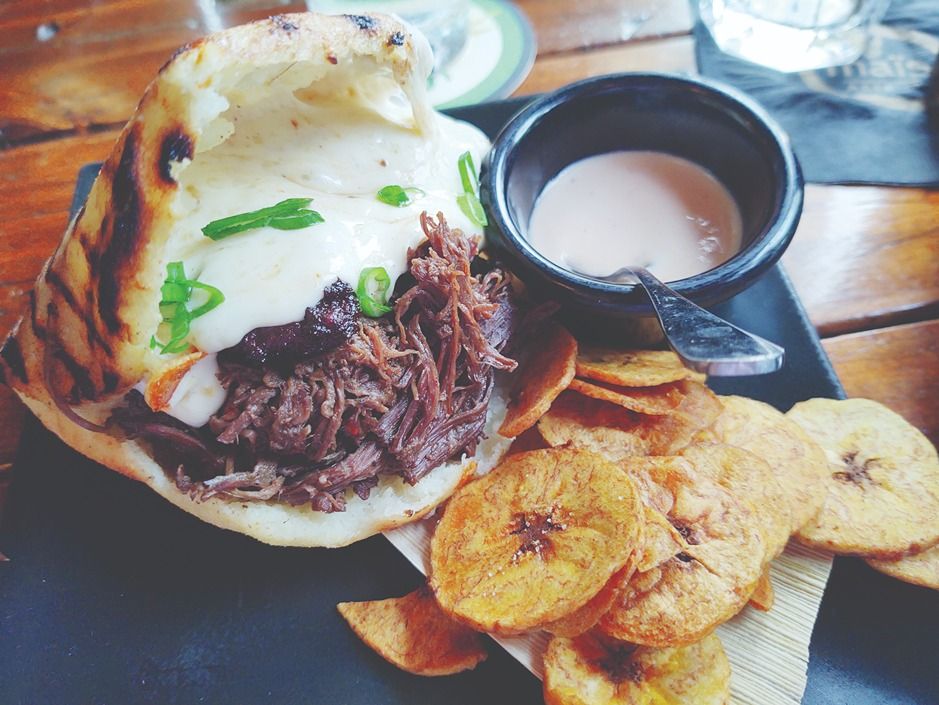 Maïs Arepas
1200 Carondelet St.
504-523-6247
facebook.com/maisarepas
Disney's 2021 movie Encanto helped put Colombian culture into the spotlight, and Maïs Arepas, right by the Pontchartrain Expressway, will help you experience it further. The restaurant is obviously known best for its namesake arepas, which are like sandwiches that use corn dough instead of bread. Some of the arepa fillings include skirt steak, pulled pork, gulf shrimp, chorizo, and veggies, and all arepas come with your choice of a sauce such as chimichurri or rosada. The menu also features other Colombian classics including ajiaco (potato soup) and the large bandeja paisa plate with meat, veggies, and more.
Peru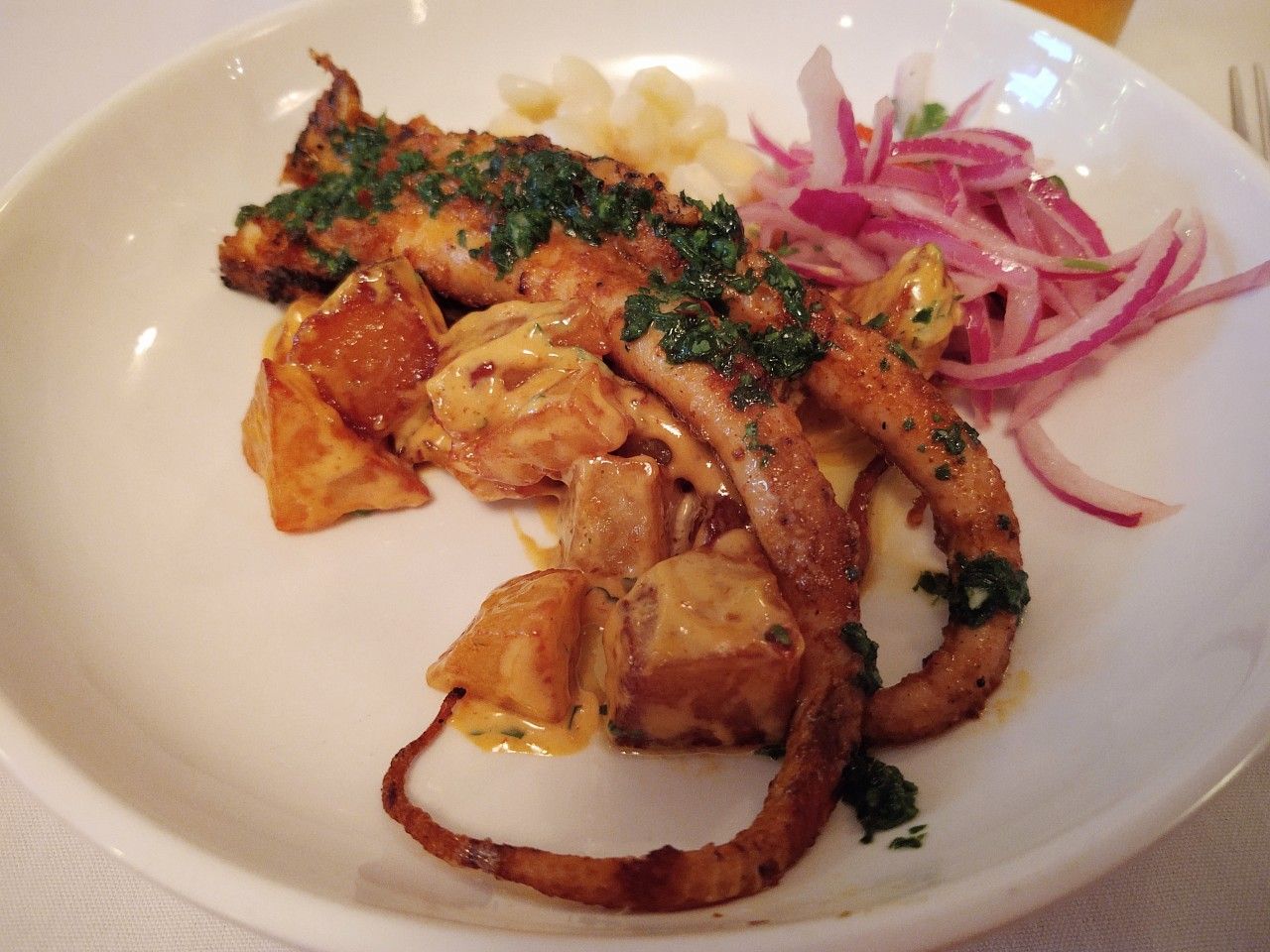 Tito's Ceviche & Pisco
5015 Magazine St.
504-267-7612
titoscevichepisco.com
Some of Peru's greatest contributions to the world include Machu Picchu, the city of Cusco, and incredibly delicious food. At Tito's on Magazine Street, New Orleanians can enjoy the uniqueness of Peruvian cuisine, which has a mix of Spanish, Incan, and Asian elements to it. In addition to different kinds of ceviche, the restaurant also has traditional dishes like anticuchos (skewers with your choice of chicken, steak, or heart), quinoa, and lomo saltado (marinated tenderloin tips). Make sure to order a glass or two of pisco (aka brandy) from Tito's extensive drink menu.