Kids Can Experience New Orleans' Best Spots
New Orleans is a dynamic city with a rich history and a vibrant culture that offers endless opportunities for kids to explore, learn, and have fun. From fascinating museums and thrilling amusement parks to stunning zoos and beautiful gardens, New Orleans offers an array of family-friendly activities that cater to kids of all ages and interests. Let's take a closer look at some of the top kids' places to visit in New Orleans that are guaranteed to provide a memorable experience for kids and parents alike.
Audubon Zoo
6500 Magazine St.
504-861-2537
audubonnatureinstitute.org/zoo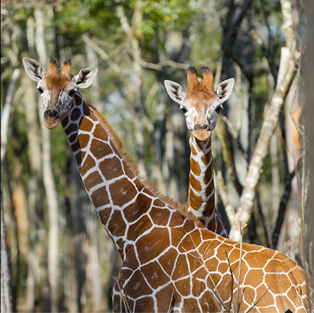 The Audubon Zoo in New Orleans is a must-see for animal enthusiasts. This zoo, which has over 2,000 animals from various species throughout the world, provides visitors with a unique opportunity to see and engage with a varied range of creatures.
There's something for everyone here, whether you're like giraffes, alligators, or sea lions. The reptile house is extremely intriguing, with a variety of snakes, lizards, and other reptiles from throughout the world. Aside from the animal displays, the zoo also has a number of events and activities that are sure to please visitors of all ages.
Louisiana Children's Museum
15 Henry Thomas Dr.
504-523-1357
lcm.org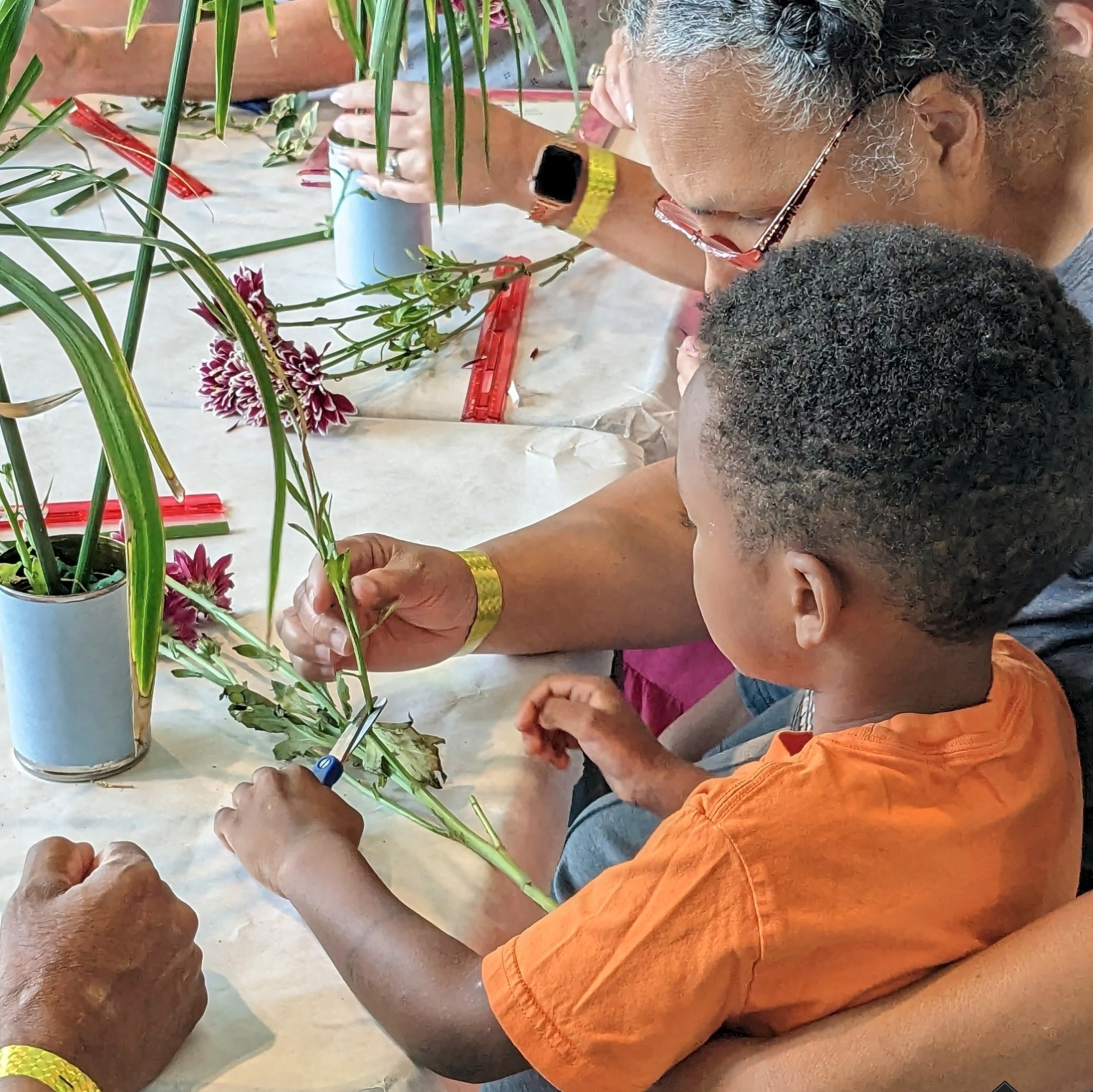 The Louisiana Children's Museum is a must-see for families seeking for a fun and instructive day. This museum offers a variety of activities for people of all ages, with interactive displays encompassing science, technology, art, and nature.
There is something for everyone to enjoy and learn, whether they are toddlers or teenagers. The preschool play area is ideal for young children who wish to explore and play in a secure and exciting setting. Throughout the year, the museum conducts a variety of programs and events, so keep an eye on their website for changes. Make your reservation now to experience the delights of learning through play.

Audubon Aquarium
1 Canal St.
504-565-3033
audubonnatureinstitute.org/aquarium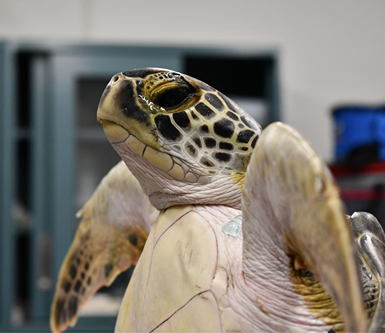 The Audubon Aquarium is a fantastic place to explore for anyone with a love of marine life. With a diverse range of exhibits, visitors can witness some of the most incredible sea creatures up close, including sharks, stingrays, sea turtles, and jellyfish.
A highlight of the aquarium is the touch pool exhibit, where visitors can interact with some of the animals. Additionally, the aquarium boasts a state-of-the-art IMAX theater, which showcases educational films and documentaries that are both entertaining and informative. Overall, the Audubon Aquarium is a must-visit destination for anyone looking to learn about and experience the wonders of the ocean.

Vue Orleans
2 Canal St.
504-285-3600
vueorleans.com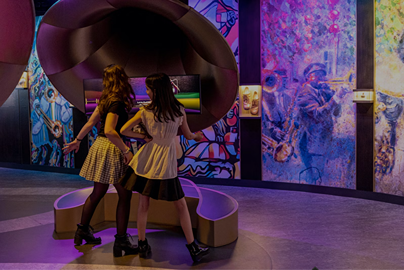 If you're looking for a spot to unwind and enjoy a panoramic view of the city, Vue Orleans is the perfect destination. This rooftop bar and lounge offers an unforgettable experience, with stunning views of the French Quarter and the Mississippi River.
Whether you're in the mood for a refreshing cocktail or a glass of bubbly champagne, Vue Orleans has got you covered. The menu also features a delicious selection of small plates and appetizers, perfect for sharing with friends or enjoying on a romantic date. So why not treat yourself to a night out at Vue Orleans and enjoy the best that the city has to offer?
Storyland
5 Victory Ave.
504-483-9402
neworleanscitypark.org/visit-city-park/Storyland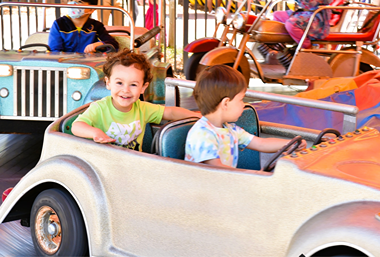 As you step into Storyland, you'll be transported into a world of enchantment and wonder. The park is a treasure trove of larger-than-life sculptures of your favorite fairy tale characters.
You'll marvel at Cinderella's pumpkin carriage and the three little pigs' houses, all brought to life with incredible attention to detail. But that's not all - Storyland also boasts interactive exhibits and play areas that will keep children entertained for hours on end. From the magical treehouse to the whimsical maze, there's something for everyone at this one-of-a-kind park. Come and experience the magic for yourself!
Confetti Park
451 Pelican Ave.
504-658-3201
confettipark.com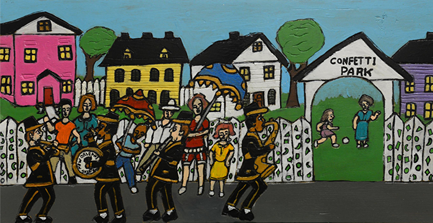 Located conveniently in the heart of the city, Confetti Park invites children to immerse themselves in a world of adventure and imagination. The play structures, designed with safety in mind, provide ample space for children to climb, slide, and explore.
The musical garden offers a delightful experience for young ones as they experiment with different sounds and textures. Parents can relax on the benches and watch their children let their imaginations run wild. Whether it's a lazy weekend afternoon or a birthday celebration, Confetti Park is the ultimate destination for children to have fun and create lasting memories.
The Train Garden
5 Victory Ave.
504-483-9386
neworleanscitypark.org/visit-city-park/train-garden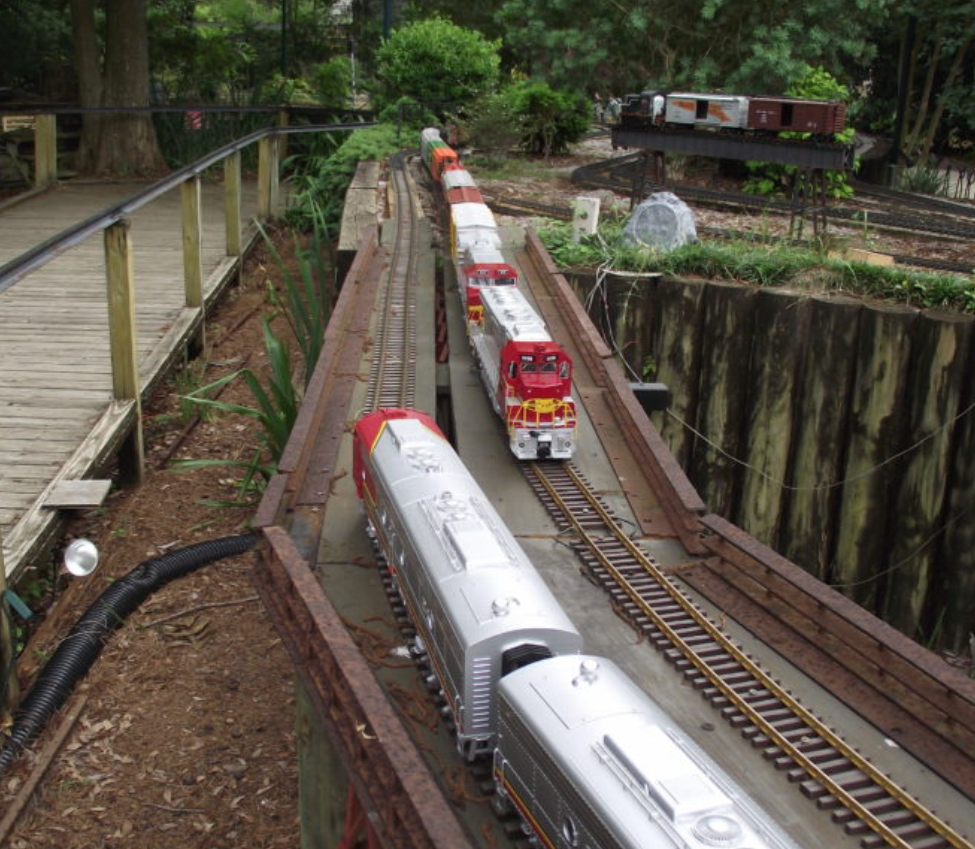 The craftsmanship and attention to detail in the Train Garden is truly remarkable, with every inch of the layout carefully thought out and executed. Visitors will delight in the whimsical scenes depicted throughout the garden, from a bustling train station to a charming farmstead.
The trains themselves are an impressive sight, with multiple locomotives and cars winding their way through the intricately designed landscape. For anyone seeking a break from the hustle and bustle of daily life, a visit to the Train Garden is a welcome escape into a magical world of miniature trains and architecture.
The Escape Game New Orleans
233 N. Peters St.
504-608-3499
theescapegame.com/neworleans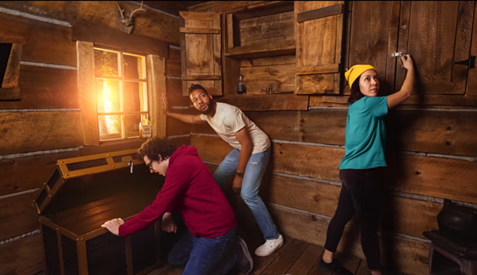 Immerse yourself in a fully immersive escape room experience that will put your mind and problem-solving skills to the test. Our professionally designed escape rooms feature intricately crafted storylines that will transport you to another time and place.
With your team, you'll work together to interpret clues, solve riddles, and find hidden objects in order to unlock the secrets and escape the room before the clock runs out. Are you up to the challenge? Come visit The Escape Game New Orleans for an unforgettable experience that will leave you wanting more.
The National WWII Museum
945 Magazine St.
504-528-1944
nationalww2museum.org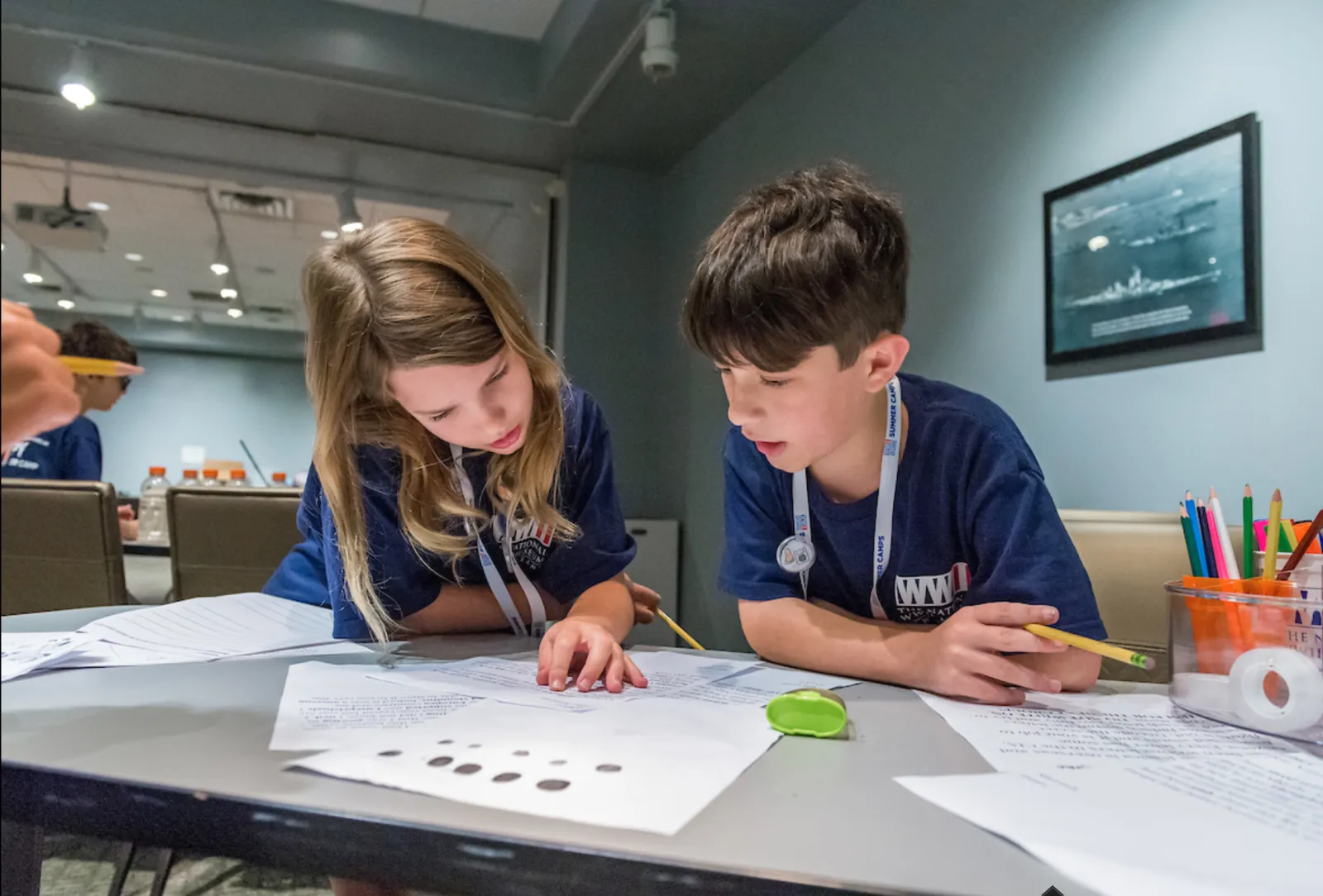 With a focus on real-life personal accounts and interactive displays, the museum offers an engaging journey through one of the most pivotal conflicts in modern history.
Visitors can explore the strategies, tactics, and technologies behind the war effort, including detailed accounts of battles, wartime propaganda, and the unique role of women during World War II. Beyond the exhibits, the museum also offers educational resources, online programming, and a variety of special events throughout the year. With its dedication to honoring the sacrifice and service of those who fought in World War II, the National WWII Museum provides a thought-provoking and inspiring experience for visitors of all ages.
JAMNOLA
2832 Royal St.
504-233-9152
jamnola.com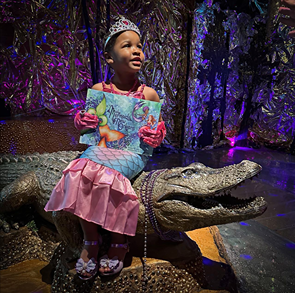 JAMNOLA is an interactive art project that honors the distinct and vibrant culture of New Orleans. The exhibit is a whimsical and inventive trip through the city's dynamic history, providing a riveting experience that engages all senses.
JAMNOLA encourages travelers to experience the spirit of the Big Easy, from the flashy energy of Mardi Gras to the deep sounds of jazz. The aesthetically striking installation is intended to be participatory and provocative, complete with a second-line procession that embodies the city's joie de vivre. JAMNOLA's invitation to enjoy in New Orleans' enchantment should not be passed up.
Discover the Best Attractions for Kids in New Orleans
From the breathtaking views of the Audubon Aquarium of the Americas to the exciting rides and games at the City Park Amusement Park, New Orleans truly has something for every kid. Whether your child is an animal lover, an outdoors enthusiast, or a history buff, there are plenty of kid-friendly attractions waiting to be discovered in this vibrant city. So why wait? Plan your family's next vacation to New Orleans and get ready for a fun-filled adventure that your kids will treasure forever.