See the "Vue" like never before!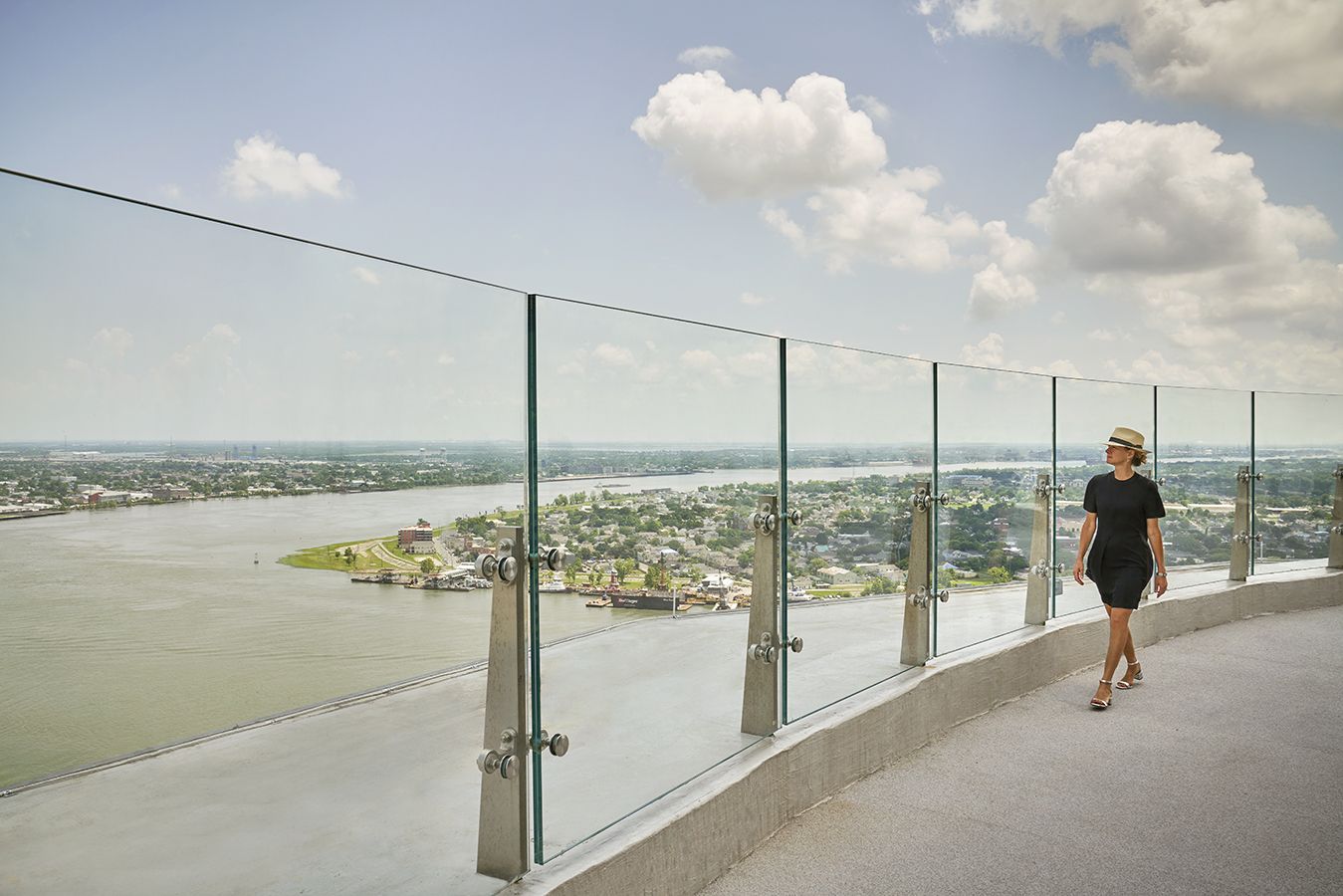 Vue Orleans invites Louisiana residents of all ages to climb 34 stories to enjoy breathtaking views of the city. During the month of September, residents can purchase tickets and get a free one of lesser/ equal value to visit the city's sole observatory, which sits atop the Four Seasons Hotel. So LA residents, go get your ticket --who doesn't love a good BOGO? Especially when you can check out a view like the one the Vue offers.
Opened in 2022, The Vue offers a 360-degree panoramic view of New Orleans and beyond. Guests can watch how the Mississippi River travels through the city and into the wetlands surrounding it, admire the historic architecture in the French Quarter below, and take photos of all the wonderful sights that they see.
But that's not all... Guests also get a behind-the-scenes virtual experience of how New Orleans became "The City That Care Forgot." They can meet famous giants such as Irma Thomas and Louis Armstrong, admire and adorn dazzling costumes worn in Mardi Gras parades, and celebrate culinary classics like gumbo and beignets.
Anyone interested in partaking in this adventure must purchase tickets at the box office at 2 Canal Street. All residents must bring a state ID in order to purchase tickets.
"It's the perfect time to view New Orleans from an entirely different perspective," David Rand, Vue Orleans General Manager, said.
To learn more about Vue New Orleans, visit vueorleans.com or follow them on Facebook and Instagram.