Even though it can get hot and humid here in southern Louisiana, there are some benefits to the warm weather. We can enjoy outdoor sports for longer periods of time or even year-round as compared to northern states that deal with snowy conditions. Louisiana is one of the best states to play golf because of our lush natural settings and warm seasons, and the New Orleans area has several courses to entice golfers.
These New Orleans area greens are pleased to host you and your crew for some fun and challenging golf. You may want to get a membership to one or enjoy traveling between a few of them if you're a regular golfer.
Where to Golf in New Orleans
1. Bayou Oaks at City Park
1051 Filmore Ave. (504) 483-9410, cityparkgolf.com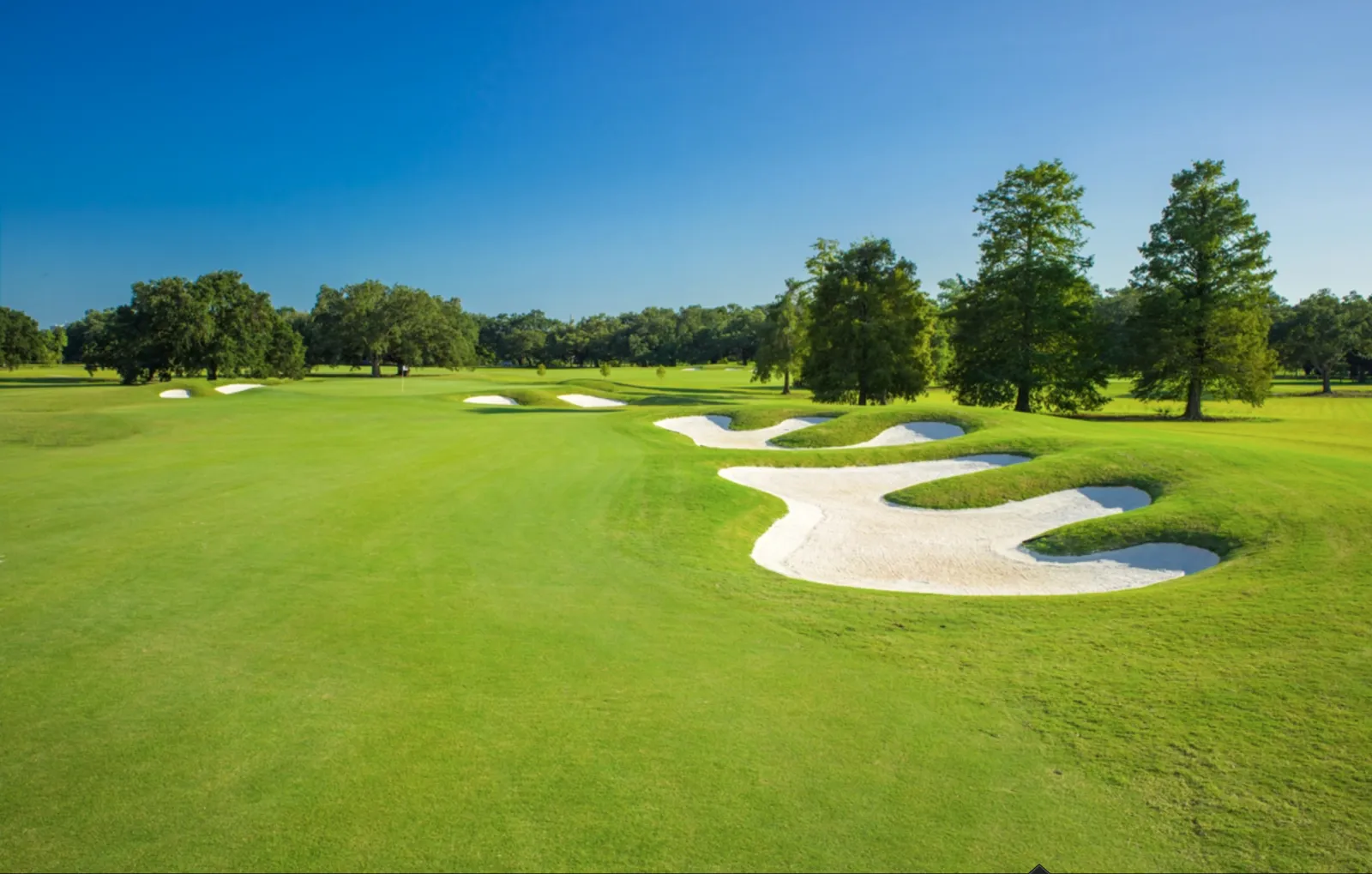 City Park offers serene, natural views of the gorgeous Louisiana landscape, and you can certainly enjoy those vistas with a game of golf on one of City Park's two courses. City Park Golf actually opened in 1902 with four courses. After Hurricane Katrina ravaged the courses in 2005, two of the courses were restored.
The North Course includes eight water hazards. The South Course has 250 acres of pristine grounds designed by golf course architect Rees Jones. The courses are available to golfers of all skill levels daily.
2. Audubon Park Golf Course
6500 Magazine St. (504) 212-5291, audubonnatureinstitute.org/golf-parks/golf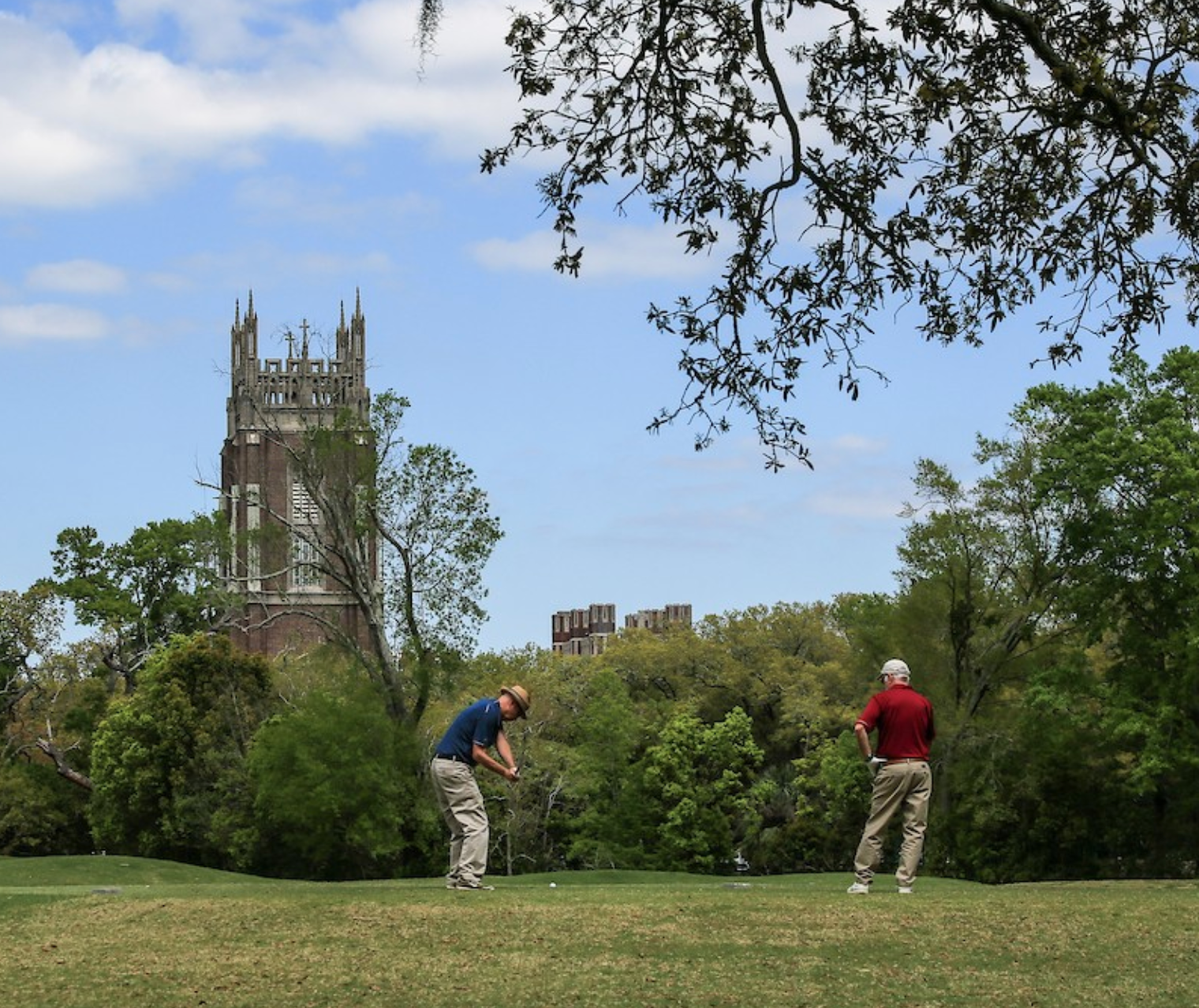 Part of the Audubon Parks Network, The Golf Club at Audubon Park welcomes the public to enjoy this perfectly-manicured course. The 4,220-yard course was designed by Denis Griffiths, and it winds around gorgeous oak trees, lagoons, and more. While the course is one of the oldest in the state, it was redesigned in 2001.
Audubon's Golf Club is also happy to welcome young players as the course hosts the Junior Gulf Summer Camp each year. The course is open daily from 7 a.m. to 6 p.m., but it opens later on Mondays at 10 a.m.
3. English Turn
1 Clubhouse Dr. (504) 392-2200, englishturn.com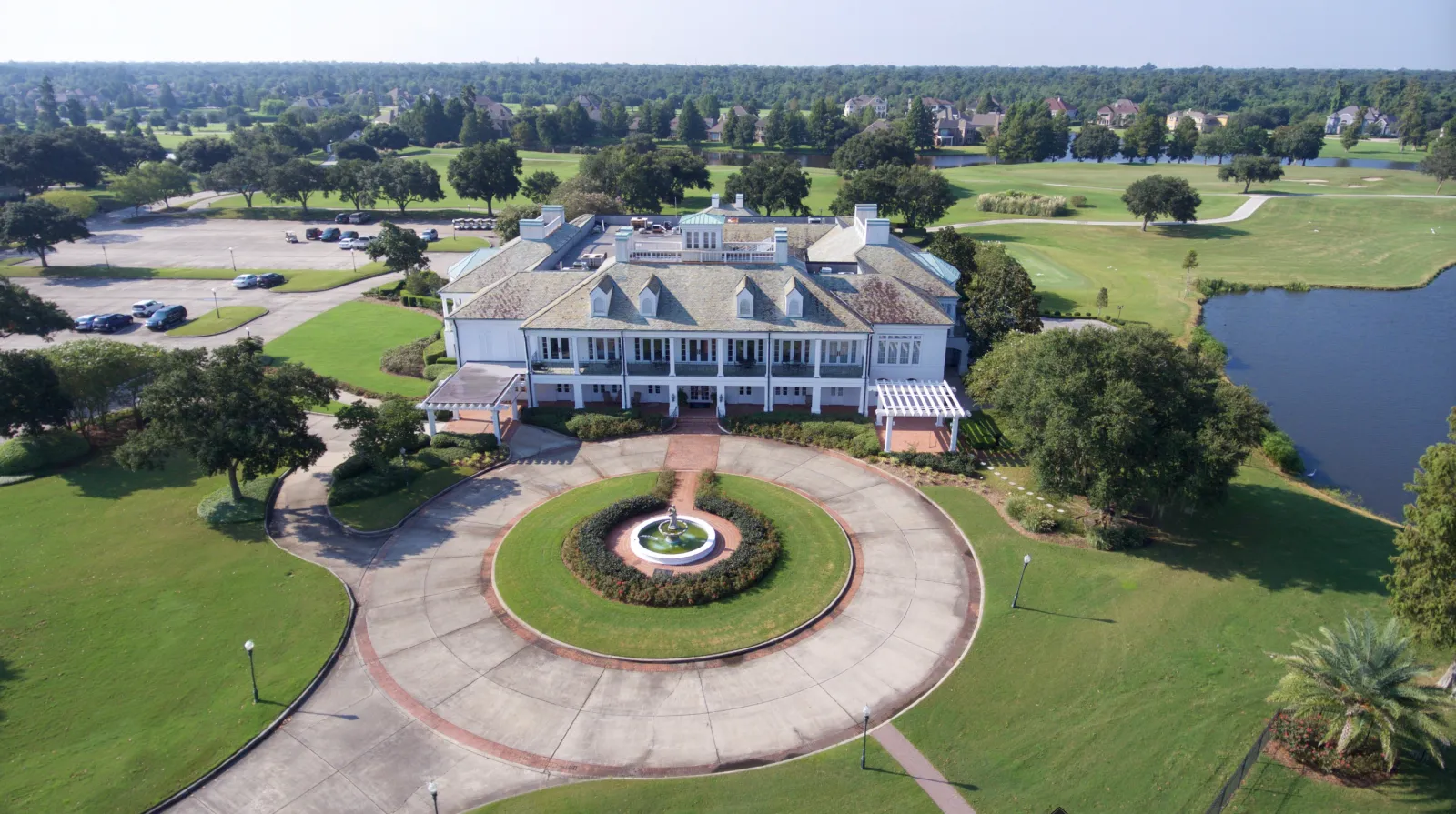 Named for the true story about how 19-year-old Jean-Baptiste Le Moyne de Bienville lied and convinced an English warship to turn around and leave the area, English Turn's stately golf course is like walking through Louisiana's history even though the course was first created in 1988 for the New Orleans PGA Tour.
Huge homes line the Jack Nicklaus-designed course, and The Clubhouse features incredible food, big pools, and tennis courts. Pros and novices alike will appreciate the commitment to customer service. You can even book lessons to up your game.
4. TPC Louisiana
11001 Lapalco Blvd, Avondale (504) 436-8721, tpc.com/louisiana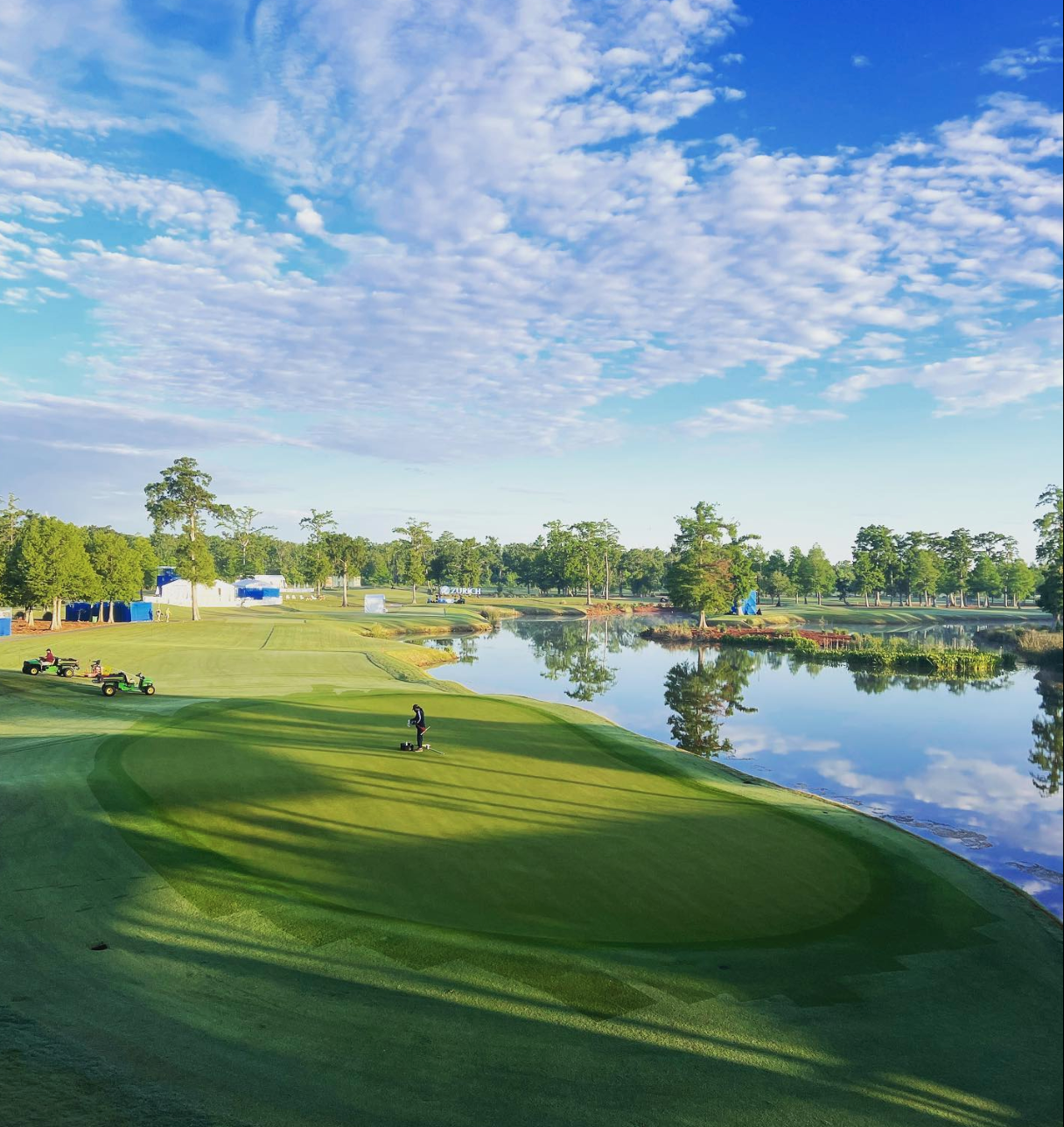 TPC Louisiana carries the distinction of being the host of the PGA Tour's popular Zurich Classic of New Orleans, and it is often included on lists of the best courses in the country. The course was created by Pete Dye with consultation and input from PGA Players Steve Elkington and Kelly Gibson. It spans more than 250 acres and is a member of the Audubon Cooperative Sanctuary Program. Imagine the bragging rights if you make a hole in one here!
When you're done your game, have an excellent meal at the TPC Grill Restaurant; the Pete Dye Club Sandwich is an homage to course's architect with house-smoked turkey, Chisesi's Ham, bacon, Swiss and cheddar cheese, lettuce, tomato, and mayo.
5. Lakewood Golf Club
4801 General Degaulle Dr. (504) 373-5926, lakewoodgolf.com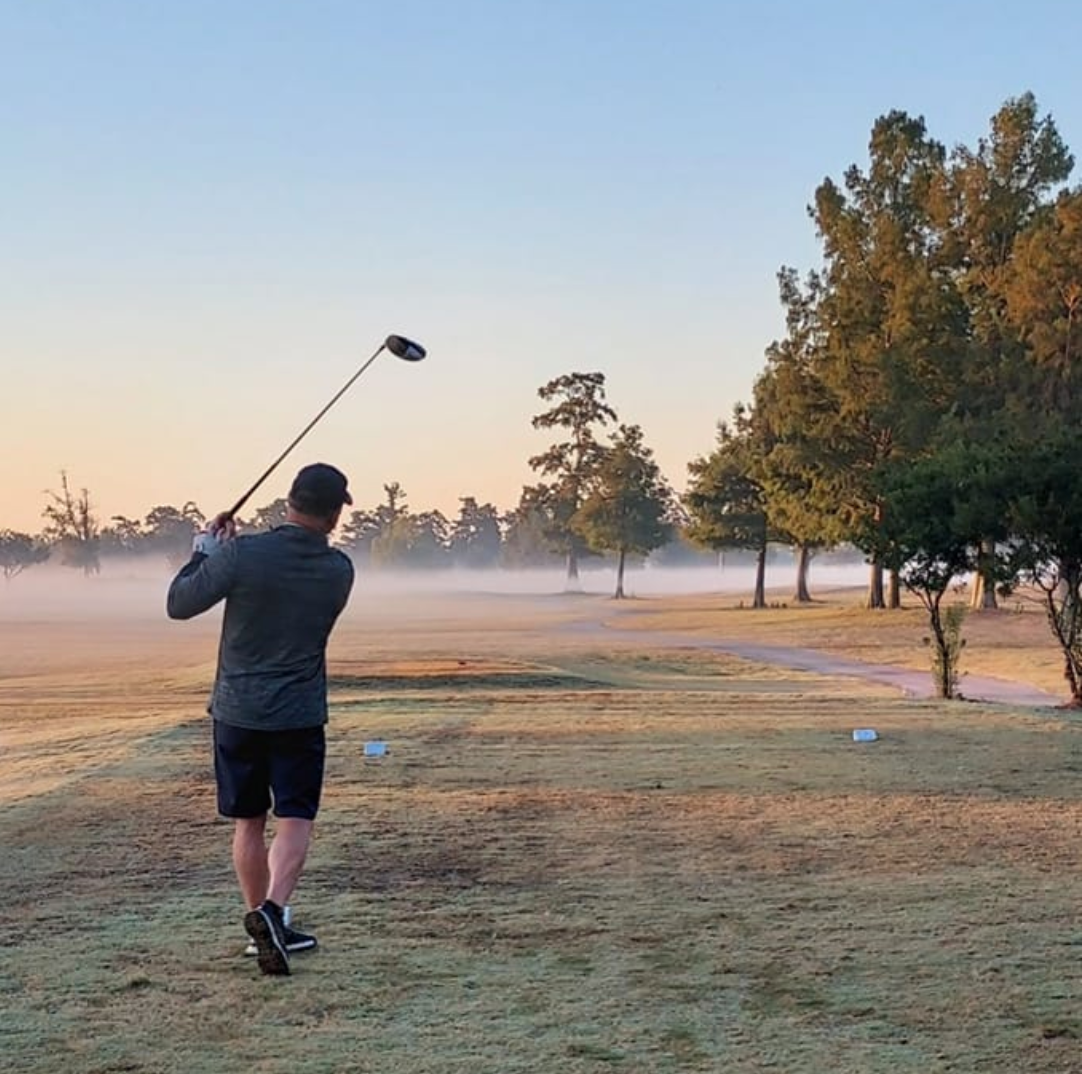 You'll find a 7,002 yard golf course designed by Ron Garl in Algiers. It was first opened in 1961, but it was nearly lost when bankruptcy loomed in the 2000s. The course was purchased by the Firemen's Pension Fund in 2003 and opened to the public.
One of Lakewood's distinctions is the short-game practice facility. The Practice Diamond is for approach and chip shots 50 yards and closer, the Ron Garl Scoring V is for wedge shots from 50 to 100 yards, and the Compass Rose is for chip shots 50 yards and less. There are also sand hazard practice areas and two putting greens.
6. Joseph M. Bartholomew, Sr. Municipal Golf Course
6514 Congress Dr. (504) 658-3387, playnolagolf.com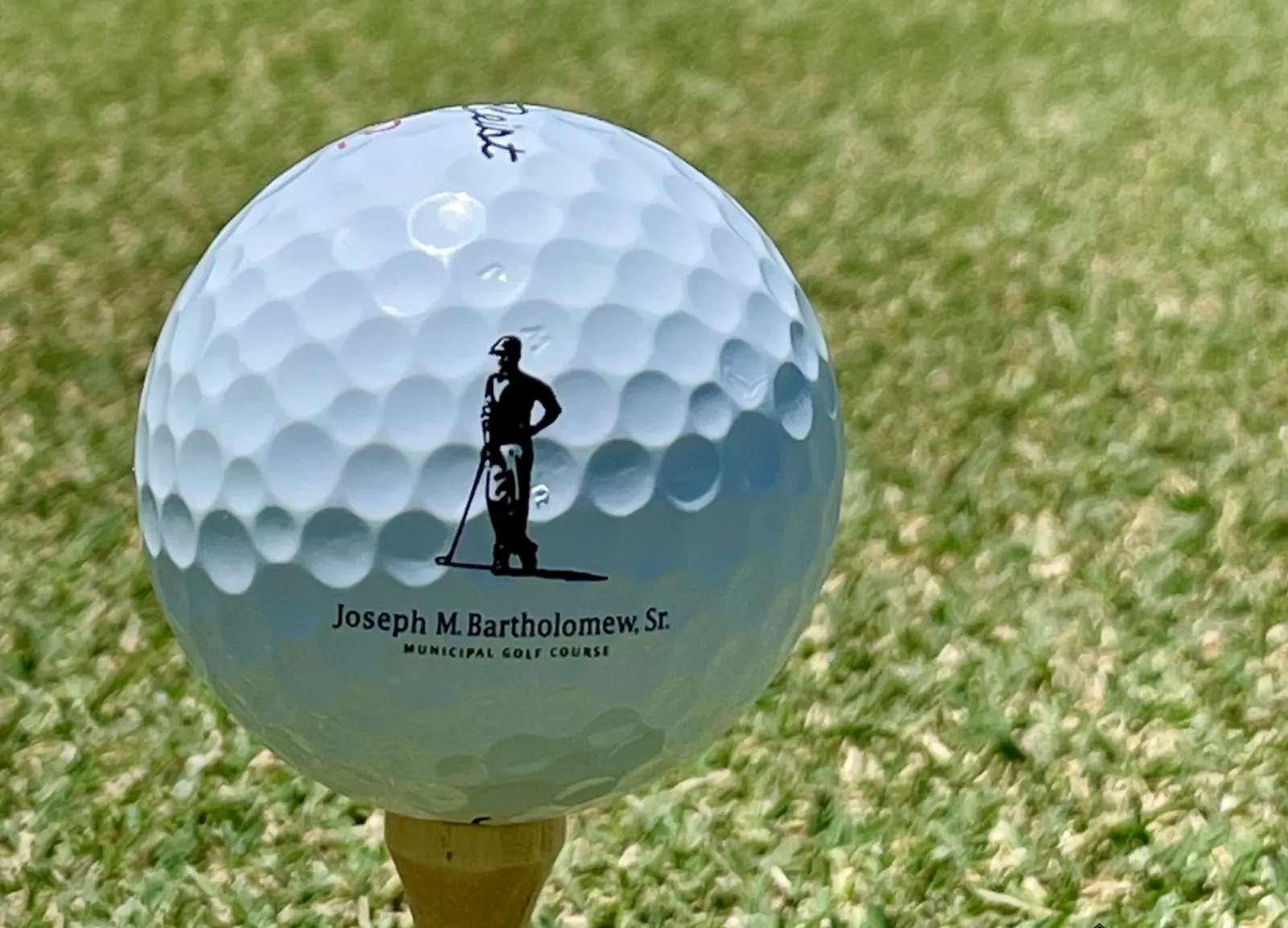 The City of New Orleans Department of Parks and Parkways owns and operates the Joseph M. Bartholomew Golf Course in Gentilly near the UNO Lakefront Arena. The course was originally opened in 1956 as the Pontchartrain Golf Course, but it was renamed after the first African-American person to be inducted into the Greater New Orleans Sports Hall of Fame in 1979.
The golf course is open year-round and features nine lakes, practice greens, golf clinics, and a junior golf program. You can set up a tee time on their website and inquire about holding a banquet or meeting in the clubhouse.
7. Grand Ridge Golf
500 Willowdale Blvd. (985) 308-1640, grandridgegolf.com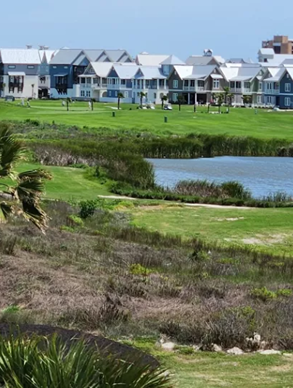 Grand Ridge Golf Club is a slightly more compact course than most which only adds to its challenge and intrigue. The 15th Hole is of particular interest for the seasoned golfer; the shot must make it over a water hazard.
Whether you're celebrating your game or crying in your beer, the Fountain View Restaurant is ready to provide you with an excellent meal before or after your play. Try the Bogey Burger with sauteed mushrooms, bacon, Swiss, lettuce, tomato, mayo, and Creole mustard. Or maybe you'll prefer the Birdie Burger with cheddar, lettuce, tomato, onion, pickles, mayo, and mustard.
8. Stonebridge Golf Club of New Orleans
1500 Stonebridge Dr. (504) 394-1300, golfstonebridge.com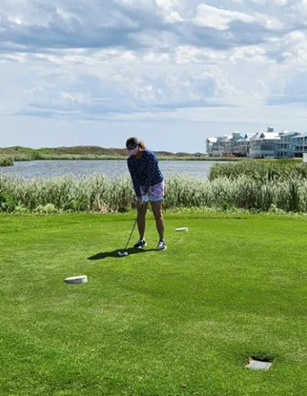 The longest hole on the course at Stonebridge in Gretna is the very first one. That could either make a golfer very excited for the rest of the day or very frustrated. The first hole is a par five 585-yard shot with canals on both sides of the hole. You'll also need to avoid the pond. In fact, most of the holes at Stonebridge involve water, much like the state of Louisiana itself.
Stonebridge isn't all about challenging play, though. You can often find fun events to take part in. Glowball tournaments, live music nights, and specialty dinners at Bridge 28 Patio Grill make this a lively place to be.
9. Belle Terre Country Club
111 Fairway Dr. LaPlace (985) 652-5000, belleterregolf.com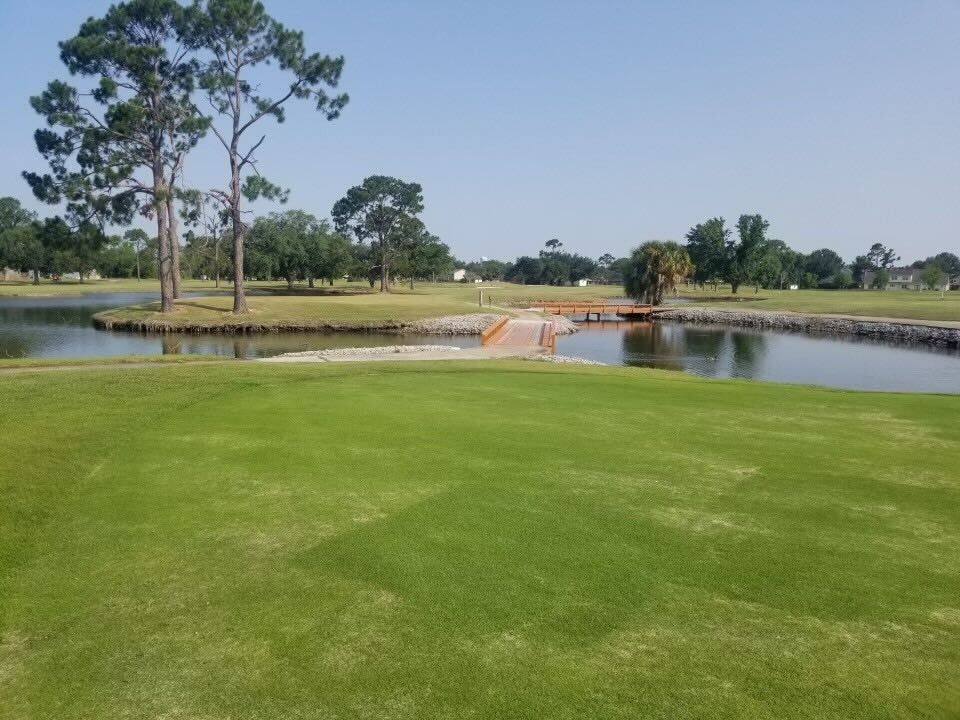 On the northshore of the Lake Pontchartrain, far removed from the distracting New Orleans skyline, Belle Terre's golf course wends along swamps, century-old oaks and cypress, and perfectly-groomed grass. The course was designed by Pete Dye, and groups often organize members-only and public tournaments to conquer it.
In-between rounds of golf, you can get a bite to eat at the bar and grill, get more gear at the pro shop, take in a game of tennis, and more. Members will love the access to the cool pool which is great for a post-golf dip.
10. Timberlane Golf
700 Lapalco Blvd. (504) 367-5010, playtimberlane.com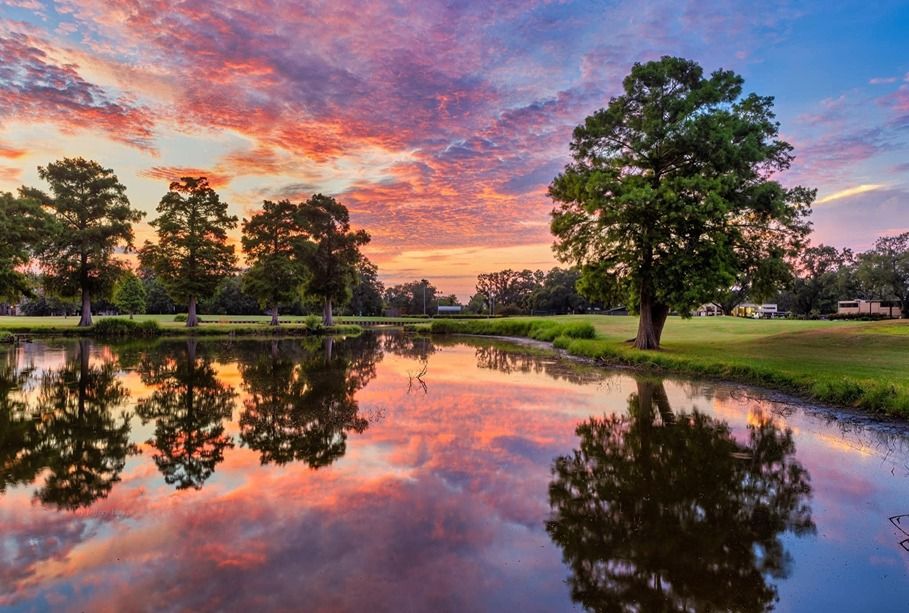 Timberlane first opened in 1959 and has remained one of the most gorgeous and challenging courses for all that time. Mr. Robert Trent Jones, Sr. made sure to put oak trees, 17 water hazards, and 80 sand bunkers along the course to ensure the course has just enough difficulty to keep things interesting.
If you feel your skills aren't up to par just yet, you can test your skills at the practice range and putting green. The grounds were resurfaced with Tif Eagle turf in 2007 for a great playing surface.
The Best Golf Courses In and Near New Orleans
Are you ready to hit the links? These lovely New Orleans golf courses look like heaven on Earth, but they can throw some serious challenges your way. The expertly-designed holes can become difficult to navigate, but that's just part of the game.
Where do you like to go golfing in New Orleans? Let us know!