New Orleans is a walkable city with reliable public transportation and some major streets with bike lanes. However, some of us just need a car to get around. Whether you have a long commute to work, have kids to drive around, need to replace a damaged car, or like to take day trips to see roadside attractions, a car can certainly make life more convenient. New Orleans area car dealerships have full lots of cars from next year's model to pre-owned.
Take a walk around these New Orleans dealerships to find your next vehicle. Be sure to check out the websites for great deals around holidays!
The Best Places To Buy A Car In New Orleans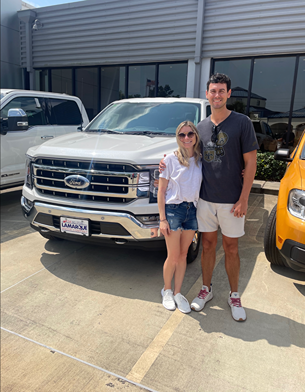 1.

Lamarque Ford
3101 Williams Blvd. (504) 499-0978, lamarque.com
Not only does Lamarque Ford have excellent new and used deals on cars, the owner Ronnie Lamarque is a local legend. He even performs at the New Orleans Jazz & Heritage Festival and other events.
Lamarque Ford keeps the top of Ford's lineup available at the Kenner lot. You can schedule a test drive right on the website and see them for yourself. Brand new F-150s, Expeditions, Explorers, Mustangs, and even Broncos await their new owners. The pre-owned inventory includes Ford favorites, Mercedes Benz, Jeep, Cadillac, and more.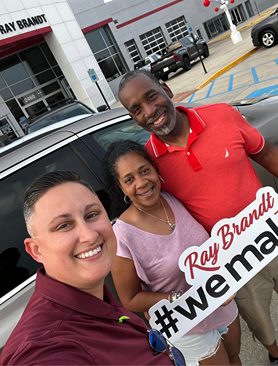 2.

Ray Brandt Auto Group
Multiple Locations, raybrandtauto.com
Ray Brandt is far more than just one dealership. The Ray Brandt Auto Group encompasses nine dealerships in the greater New Orleans area and several more in Mississippi. If you can't find a car you like with them, you just don't want a car. Ray Brandt deals in Chrysler, Dodge, Jeep, Ram, Hyundai, Infiniti, Kia, Nissan, Porsche, Volkswagen, Toyota, and more.
A great feature of the Ray Brandt website is that you can shop for cars based on the monthly payment you prefer to make if you finance the vehicle. You can also get pre-qualified for a loan and value your trade-in.
3.

Premier Automotive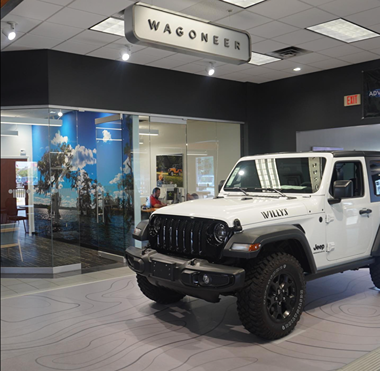 Multiple Locations, premierautomotive.com
Premier Automotive has several area dealerships specializing in the top car brands that you want to check out. Shop Chrysler, Dodge Jeep, and Ramp at 13000 I10 Service Road, Honda at 11801 East I10 Service Road, Kia at 2712 Veterans Memorial Blvd., Nissan at 6636 Veterans Memorial Blvd., Toyota at 13150 I10 Service Rd., and used vehicles at 8621 West Judge Perez Dr. and 8816 Veterans Memorial Blvd.
Every new vehicle purchase at Premier Automotive comes with a Lifetime Powertrain Warranty, and pre-owned vehicles came with Premier Certified Coverage with a money-back guarantee.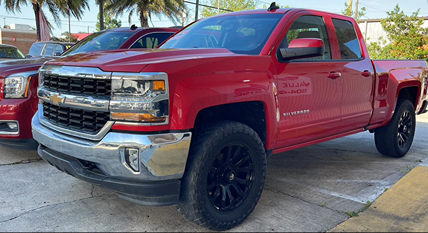 4.

Value Motors
6805 Westbank Expy. (504) 407-3933, valuemotorsco.com
Value Motors specializes in pre-owned cars that can be a great value to customers, especially when it comes to saving them money. You can visit the user-friendly website to search the inventory using the Car Finder or stop by the Marrero lot to look around.
You'll find all kinds of cars for all kinds of prices at Value Motors. Popular makes on the lot are Cadillac, Jeep, Kia, Nissan, Ford, Toyota, and Hyundai, but don't let these options stop you from looking for you dream car. The inventory is constantly changing, so be sure to stay up-to-date with Value Motors for what's just coming in.
5.

Mossy Motors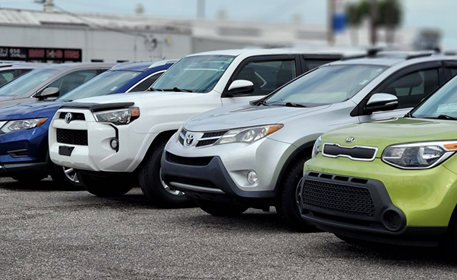 1331 S Broad St. (504) 684-7915, mossymotors.com
Mossy Motors was one of the very first dealerships in New Orleans. It opened in January of 1934 by Wiley Mossy, Sr. and operated on Rampart Street. It was the third dealership to open in New Orleans and the first in the state to sell Oldsmobile.
Today, you can visit a much larger dealership than the original on Broad Street where Mossy moved to in 1956. Mossy Motors deals in Buick and GMC today, and you can find an excellent pre-owned vehicle that can fit any budget. The Collision Center is known as one of the most professional centers in the state and may be a good option if you need serious car repairs.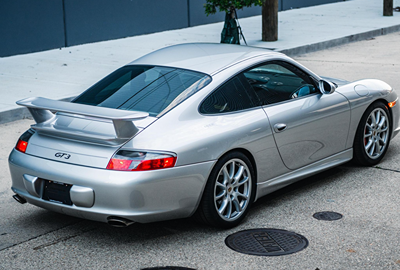 6.

Carbine Motorcars Direct
3113 Tchoupitoulas St. (504) 733-1377, carbinemotorcars.com
Carbine Motors Direct keeps pre-owned inventory on the lot that can save you big bucks when it comes to car buying, but this isn't your average stock. Carbine seeks out luxury brands and high-end models to sell to you.
At Carbine, you'll find models from brands like BMW, Audi, Mercedes Benz, and Porsche that are only a few years old. This dealership would love to put you in one of these impressive cars and have provided a loan calculator on their website to get more information about what your payments may be.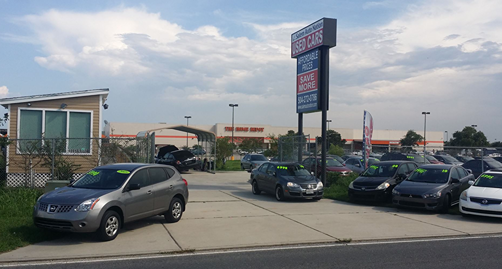 7.

Salem Auto Nation
12310 I-10 Service Rd. (504) 272-0786, salemautoplex.com
You can find your next used car or Certified Pre-Owned car at Salem Auto Nation, but that's not all. Salem Auto Nation also keeps work vehicles and trailers in stock. You can currently get a brand-new Griffin utility trailer, Prospector Covered Wagon trailer, or TopHat trailer. The trailers can sell out fast, so be sure to plan ahead if there's work to be done.
If you're looking to trade something in or get cash money for your current car, Salem Auto Nation wants to take a look at your car and appraise its value. You can start the appraisal process on their website.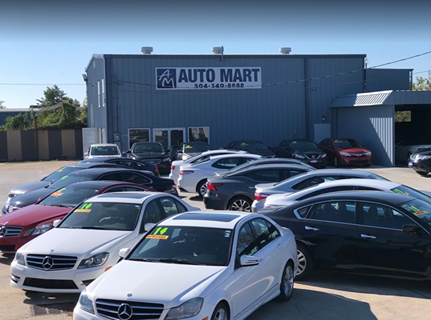 8.

AM Auto Mart
Multiple Locations, amautomart.com
AM Auto Mart is a used car dealer with two locations for your convenience. You can shop the lots in Kenner (2450 Airline Dr.) and Marrero (6405 Westbank Expy.). Or if you prefer to see the available options before stopping by, the website features every vehicle on both lots with full details.
You'll immediately notice that AM Auto Mart has lots of sports cars on the lot: Ford Mustangs, Chevy Cameros, Dodge Chargers, Dodge Challengers, and more! AM Auto Mart wants to ensure you of exactly what you'll be paying each month and lists the payment right on the listing.
9.

NOLAsport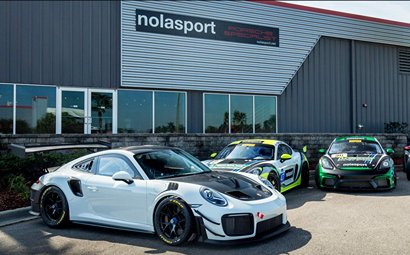 9700 Palm St. (504) 301-2797, nolasport.net
Tucked away adjacent to Old Metairie, NOLAsport is an exotic and luxury car dealership with enviable vehicles for those with a need for speed. This isn't the place to come if you need a minivan to chauffeur the kids around. This dealer features Porsche, Land Rover, Audi, and other high-end brands that get your motor running.
Nolasport wants you to keeo your Porsche in shape and offers specific services for Porsche maintenance. And the shop is so into top cars with top speeds that they often race their own Porsches.
10.

Toyota of New Orleans
13150 I-10 Service Rd. (504) 208-9416, toyotaofneworleans.com
Toyota of New Orleans offers hassle-free shopping for brand-new Toyota Camrys, Corollas, RAV4sm Siennas, Tacomas, and Tundras. This is the best place to come for used Toyotas as well. You can find barely owned current year Toyotas with extremely-low mileage for discount prices. You can also browse a selection of non-Toyota used cars that are in excellent shape.
For people on a tight budget, Toyota of New Orleans' website has a specific section to browse cars for under $12,000. Some of the cars in this section cost even less than $5,000! Those cars may be older, but it's still better than taking Uber everywhere.
The Best Car Dealerships in New Orleans
Whether you're looking for something that's top-of-the-line and brand new or need a car that's a great deal to get you from Point A to Point B, these local dealerships will treat you right with the car buying process. Schedule a test drive or shop the new and used inventories online.
What's your favorite car dealership to buy from in New Orleans? Let us know!