If you're in town for carnival or if you're a seasoned parade rider, it is absolutely necessary to get some beads. Don't worry if you don't have bags of them waiting in the attic for Mardi Gras, St. Patrick's, or even Halloween (do you know about Krewe of Boo?); there are plenty of local stores that serve the Mardi Gras parade float riders all year-round. Mardi Gras is big business here in New Orleans, and getting the beads to the people who throw them is even bigger business.
These great New Orleans Mardi Gras bead stores have more beads than you've ever seen in your life, and that includes all those beads leftover after the biggest parades.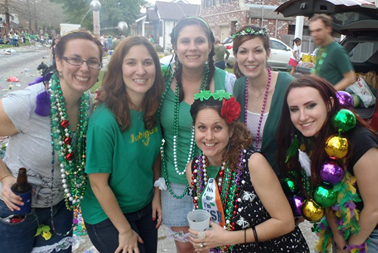 Where to Get Mardi Gras Beads in NOLA
1.

Mardi Gras Spot - Plush Appeal
2812 Toulouse St. (504) 482-0000, mardigrasspot.com
Mardi Gras Spot is trusted by many parade float riders for bulk orders of beads, but that's not all that Mardi Gras Spot has to offer. The glass bead selection is one of the best in town. These coveted beauties come in many varieties; there are multi-colored beads, single color beads, black and gold beads, and you can even get glass bead bracelets.
You're going to light up a room with some glowing items. The glow necklaces are great, but the LED champagne and hi-ball glasses will turn heads. Get some glowing roses to hand out if you want to make a good first impression.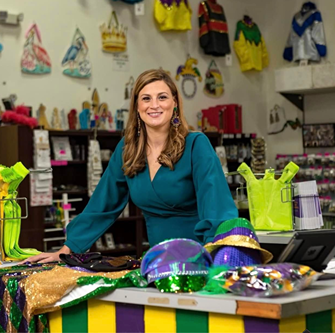 2.

Beads By The Dozen
333 Edwards Ave. (504) 734-9966, beadsbythedozen.com
If you want a set of beads that no one else has, Beads By The Dozen would be happy to make it for you. You can request custom-molded figures to hang on a string of beads, bracelets, keychains, and more. The in-house designers can help you bring your creation to life.
If you're looking something spectacular, you can inquire about cloisonne art pieces; this collectible treasure features metal wires that are bent to make shapes, then the empty areas are filled with enamel to create beautiful, intricate designs. These pieces would be great to give out to your krewe members, wedding guests, or for special occasions.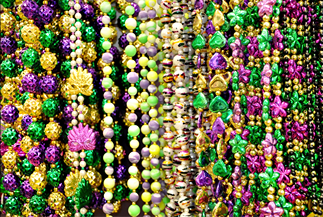 3.

TJ's Carnival & Mardi Gras Supplies
28 Fairfield Ave. (504) 392-7217, tjcarnival.com
TJ's has extraordinary beads that you can't find elsewhere. They're so interesting that it will be hard to throw them to others. The Ain't There No More beads feature logos from bygone local brands; there is a new addition with different businesses released every year.
The local-themed beads don't stop there. The Jefferson Parish Police Car beads, Bourbon Street Sign beads, and Mardi Gras Hi-Top Shoe beads are one-of-a-kind conversation starters. Also check out the cool see-through acrylic design beads, clutch purses, umbrellas, and undergarments popular for parade routes.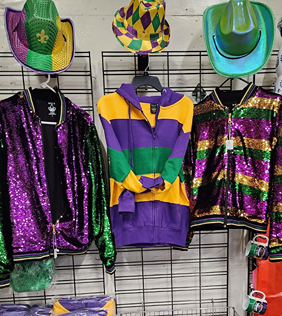 4.

Jefferson Variety Store
239 Iris Ave. (504) 834-5222, jeffersonvariety.com
As the name implies, Jefferson Variety has a wide variety of beads from basic to awesome. Some of the Irish-Italian parade beads even feature tiny food and drink medallions. Can you imagine throwing out beads with mini cabbage, carrot, and potato designs?
Jefferson Variety also keeps large amounts of costume fabric in stock year-round. When you need to create a new float-riding outfit or want to make a walking krewe costume that will last the next few years, you can find every piece that you need here. Satin, fringe, mesh, and more are available for all of your costuming needs.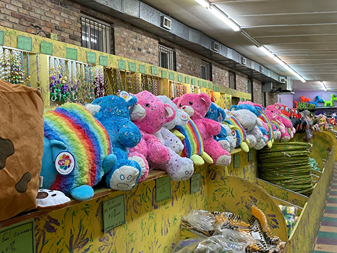 5.

Mardi Gras Beads Factory
1145 US-90, (504) 342-8888, mardigrasbeadsfactory.com
You can find Mardi Gras Beads Factory in Bridge City. This store is packed with big, impressive specialty beads and even leis. Have you ever seen a Saints-themed lei? Mardi Gras Beads Factory can provide your entire gameday posse with them.
If you're more of an LSU Tigers fan, you'll find plenty of LSU-themed stuff to help you stand out in Death Valley or whatever bar you're watching the game at. Or grab some playing card beads to indulge in poker night, or marijuana leaf beads for other extracurricular activities. You can get a set of hilariously-oversized beads that everyone will envy.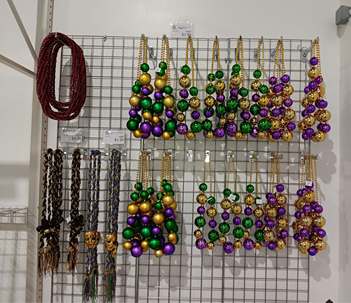 6.

NOLA Throws
2325-B Belle Chasse Hwy. (504) 212-0029, nolathrows.com
Head out to Gretna to shop at NOLA Throws that has plastic beads, glass beads, masks, costumes, and even everyday clothing that will put you in the carnival mood any day of the year. All of the other holidays also have items: plush lips for Valentine's Day, hula hoops for 4th of July, and light-up glassware for New Year's Eve.
Follow their social media to see all the new items that they get in store. NOLA Throws is known for throwing annual events to celebrate the start of carnival in NOLA and show off their specialty wares. You don't want to miss out on the fun.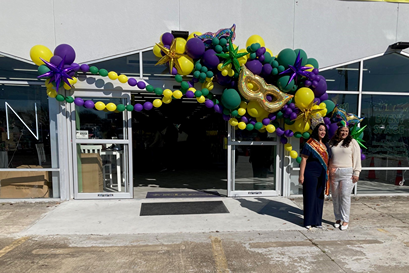 7.

Christmas Village
4501 Veterans Memorial Blvd. (504) 888-7254
I know what you're thinking. How is a Christmas store on this list? This little Metairie shop can be on a Christmas list, Halloween list, and this list because it encompasses every holiday you can think of, but it specializes in three of them: Christmas, Halloween, and Mardi Gras.
They've got all the beads and throws you need, but the main focus here is décor to make your house more festive for carnival. A gorgeous wreath for your door is a wonderful way to show your spirit and welcome guests to parties. A purple, green, and gold flag and some patio banners will liven up the whole neighborhood.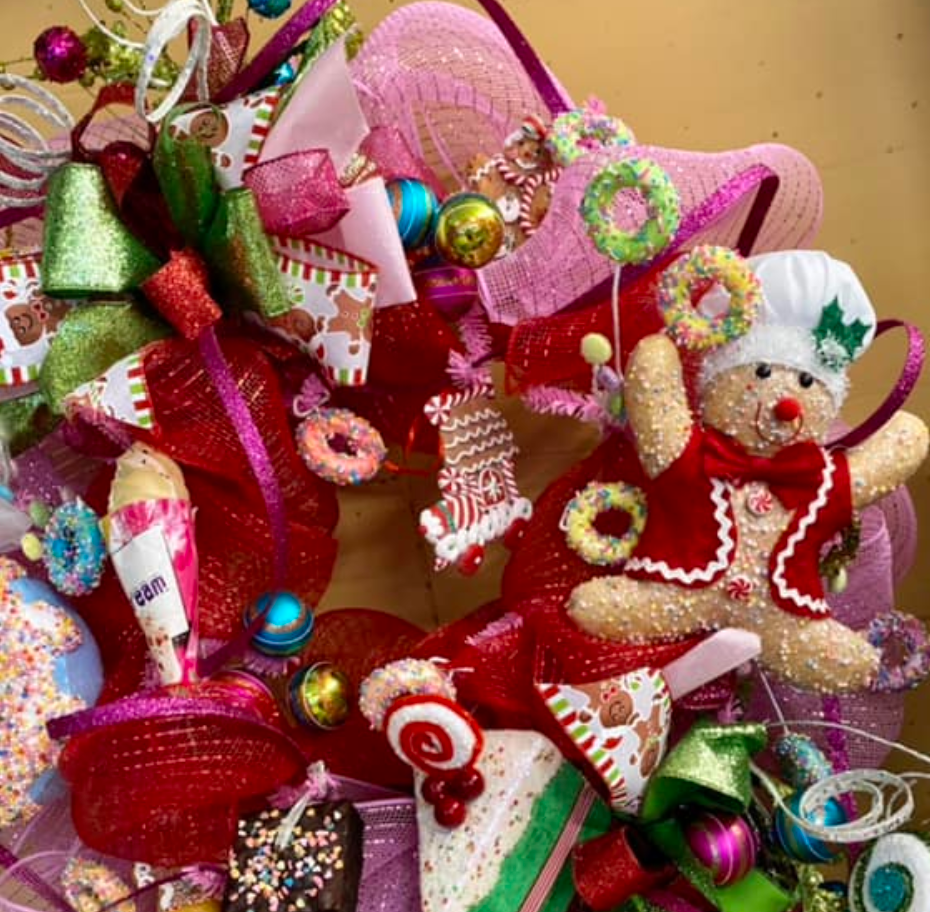 8.

Mardi Gras Bonanza
Multiple Locations, mardigrasbonanza.com
Mardi Gras Bonanza has two locations to serve you better on the Westbank (225 Westbank Expwy.) and on the Eastbank (2637 N. Hullen Street). Each location is open at 10 a.m. Monday through Saturday, but the Westbank location is open one hour later than the Eastbank location: 5 p.m.
Mardi Gras Bonanza has beads and throws for the locals, but locals and tourists alike will love the souvenirs. A flask with a heartwarming rendering of the city skyline, street sign print playing cards, and New Orleans Holy Trinity-flavored hot sauces are just a few of the cool items that you can get to commemorate your time here.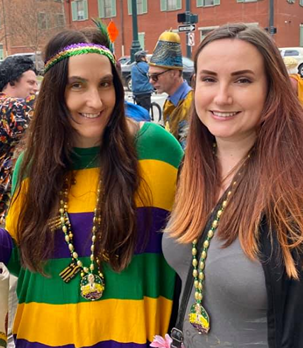 9.

Mardi Gras Creations
1900 Commercial Dr. (504) 328-9384, mardigrascreations.com
Since 1998, Mardi Gras Creations has been serving the greater New Orleans area. The Harvey store carries a lot of clothing with Mardi Gras flair for everyone in the family. Even little ones can show off their Mardi Gras spirit in a onesie, and kids will enjoy the colorful leggings in purple, green, and gold tie dye or fleur de lis prints.
Mardi Gras Creations also does a lot of creating of specialty beads. The Crawfish Boil beads feature little crawfish, corn, and potatoes, and the Glitter Bra beads show off your sense of humor.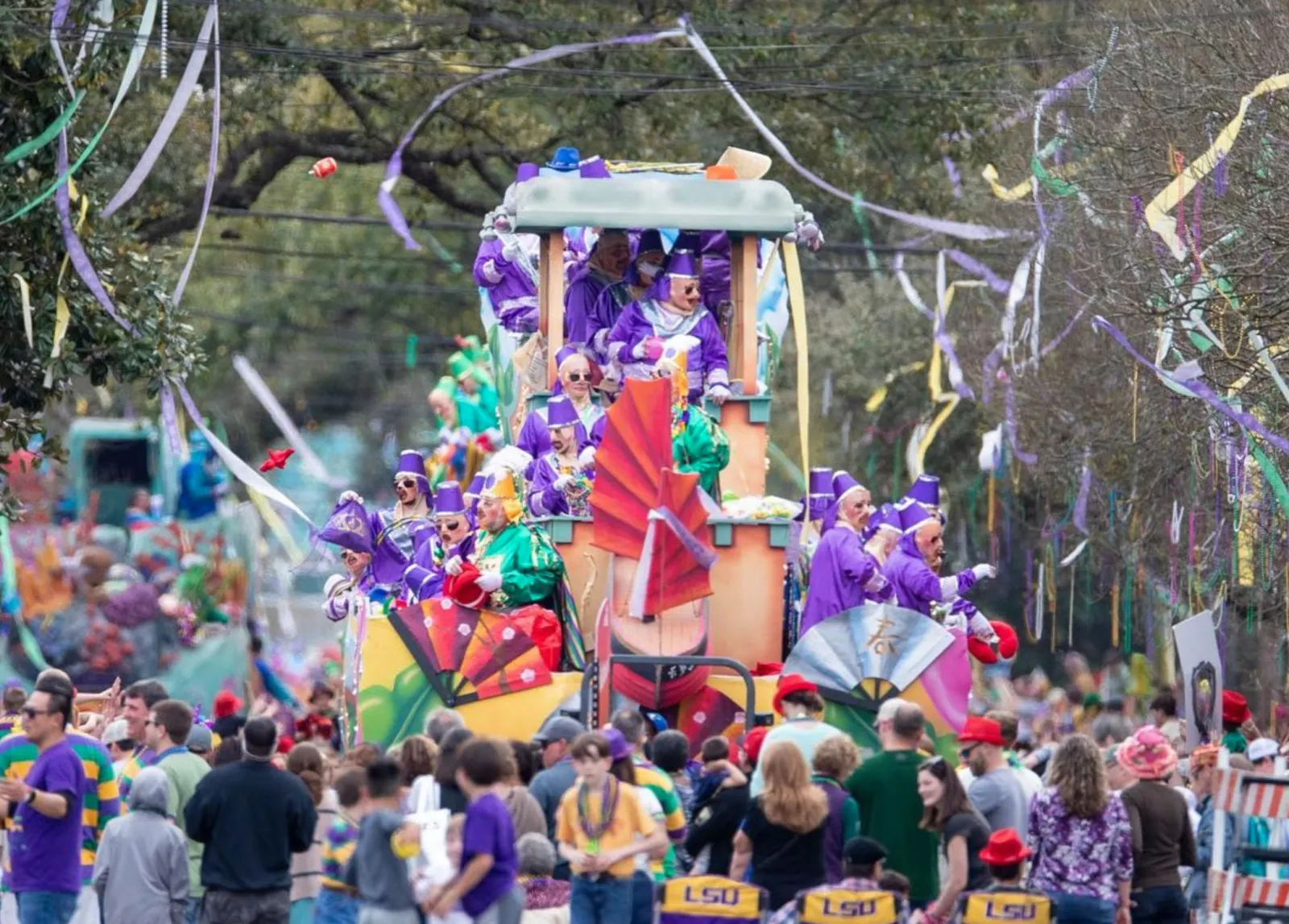 10.

Mardi Gras Zone
2706 Royal St. (504) 947-8787, mardigraszone.com
In the heart of the Bywater, Mardi Gras Zone is known as a place that is far more than just Mardi Gras supplies. It's a full grocery store, a deli, and it does have beads, masks, and boas. It's the kind of place that you cannot find anywhere else but New Orleans!
Upon entering Mardi Gras Zone, you'll be greeted by the deli in front and the sizeable grocery store beyond it. The carnival stuff that you're looking for will mostly be on the second floor. Take in the vast amount of masks for every masked occasion, peruse the beautiful Voodoo power beads collection, and grab some face paint just in case you don't have a spectacular costume in the closet.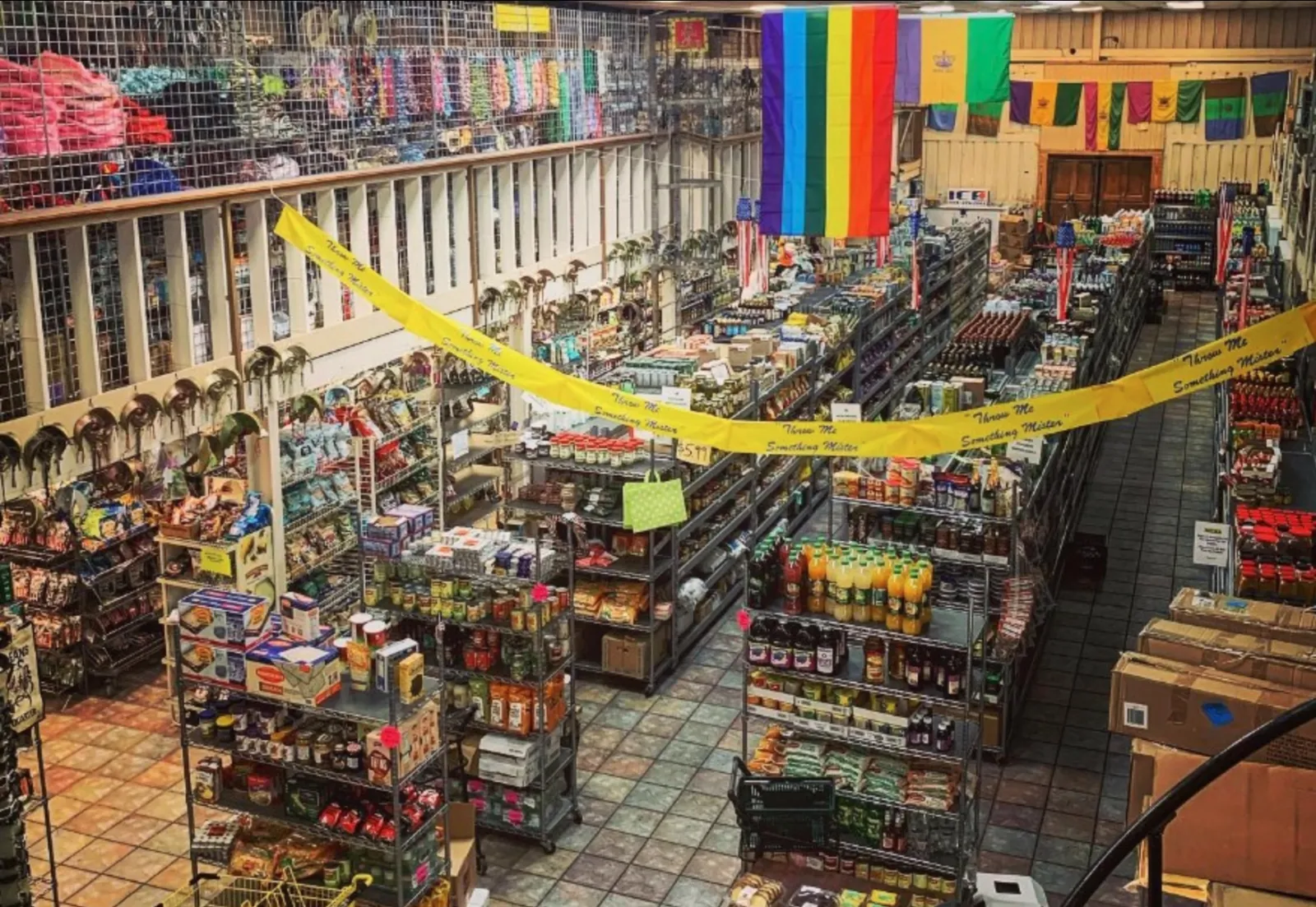 The Best Mardi Gras Bead Stores in NOLA
Carnival Time is such a wonderful time! Though there's some debate about where Mardi Gras truly began, there's nothing like experiencing Mardi Gras day in New Orleans. These stores will get you ready for the big day and for the whole carnival season.
Did we miss the most magical Mardi Gras bead store in town? Let us know what it is!