It should be no surprise that a 300-year-old city is home to plenty of places to shop for antiques, but New Orleans antique stores don't just focus on high-priced relics from the history's ancient past. Many offer items from all different eras and from around the world, at a wide variety of price points.
Here are some of the most interesting antique stores in New Orleans:
James H. Cohen and Sons
437 Royal St.
Among the city's oldest antique stores is this Royal Street emporium, tracing its history back to 1898. The store offers a wide assortment of antique coins and paper currency, as well as historic knives, guns, and swords. Interesting historic documents, from maps to legal paperwork, are also often available for sale.
Evangeline
1228 N. Broad St.
This shop in a Mid-City shotgun building offers an eclectic mix of art, furniture, housewares, and jewelry. The collection includes some locally sourced items as well as pieces from around the world, including an assortment of Asian collectibles.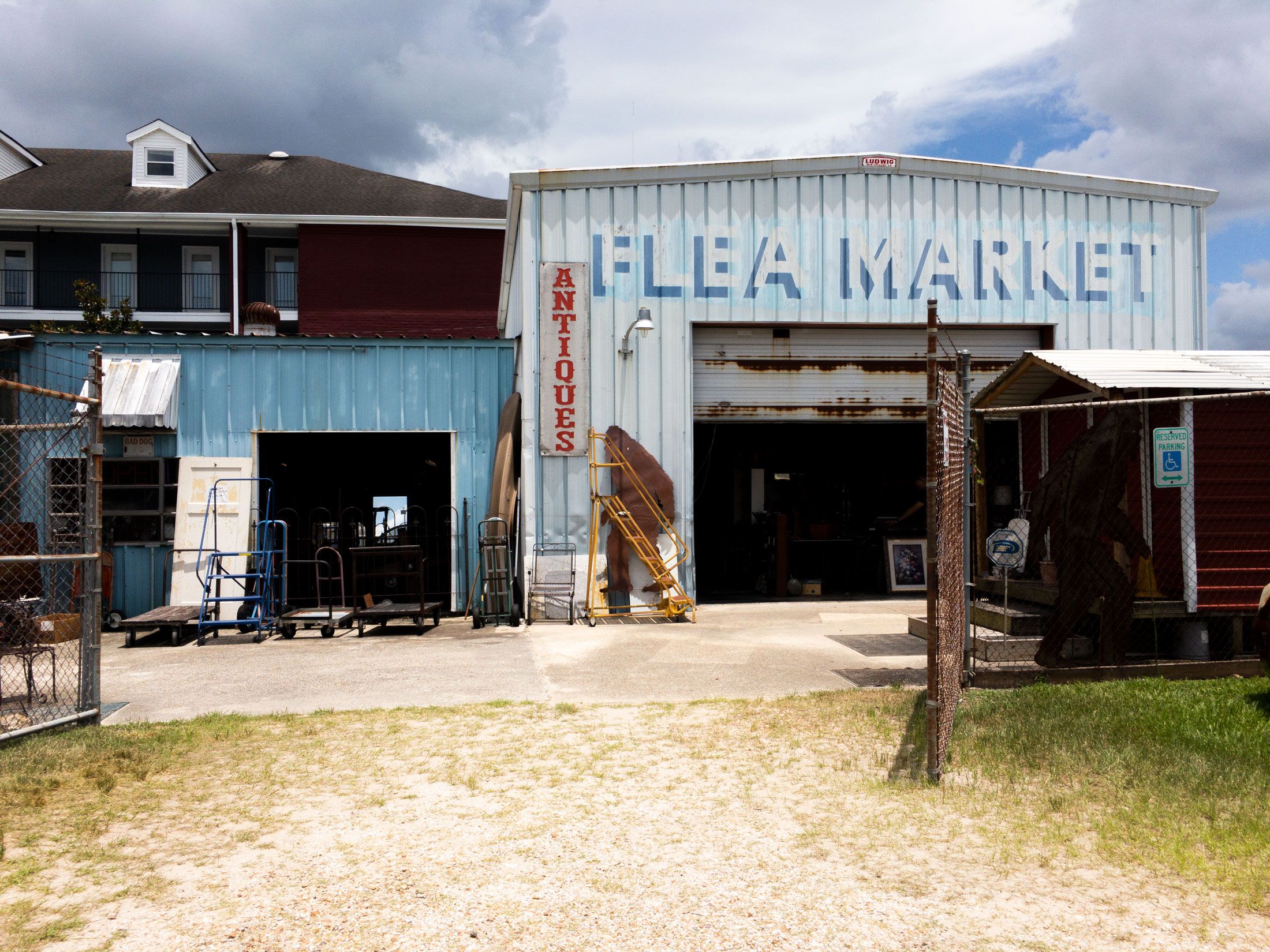 River Road Flea Market
3908 River Rd., Jefferson
Just over the city line, along the Mississippi River in Old Jefferson, this sprawling multi-dealer store has a wide assortment of New Orleans and Southern material, from carnival krewe memorabilia to locally written and published cookbooks. There are also plenty of 20th-century housewares and decorative items, from vintage hardware and furniture to old gas station and restaurant signs. Cash only; ATM on-site.
New Orleans Silversmiths
600 Chartres St.
Located in the French Quarter, New Orleans Silversmiths is the destination for locals or visitors looking for classy, New Orleans-specific jewelry and housewares. Think silver pelicans, gold fleur de lis earrings, or even a sterling silver Tabasco-bottle holder. But the store also offers a wide assortment of antique tableware and bar ephemera, largely in silver, from century-old corkscrews and cocktail shakers to centerpieces and esoteric serving utensils.
La Belle Nouvelle Orleans
2112 Magazine St.
This cozy Lower Garden District shop offers one of the more eclectic selections among Magazine Street's many antique and vintage shops, with plenty of antique lighting, furniture, and decorative objects, including miscellaneous hardware and framed wall art. Follow the shop on Instagram or Tumblr to keep track of new items.
M.S. Rau Antiques
630 Royal St.
Unless you're extraordinarily wealthy, it's best to treat this incredibly curated Royal Street business more as a museum than a shopping destination, since prices typically start in the thousands and can reach into the millions of dollars for works by artists you'll remember from school. But M.S. Rau has a rotating exhibition and gallery-like floors-lined with everything from priceless works of art to Renaissance-era furniture and machinery to early 20th-century gambling devices-which the owners encourage casual but enthusiastic visitors to tour at their leisure.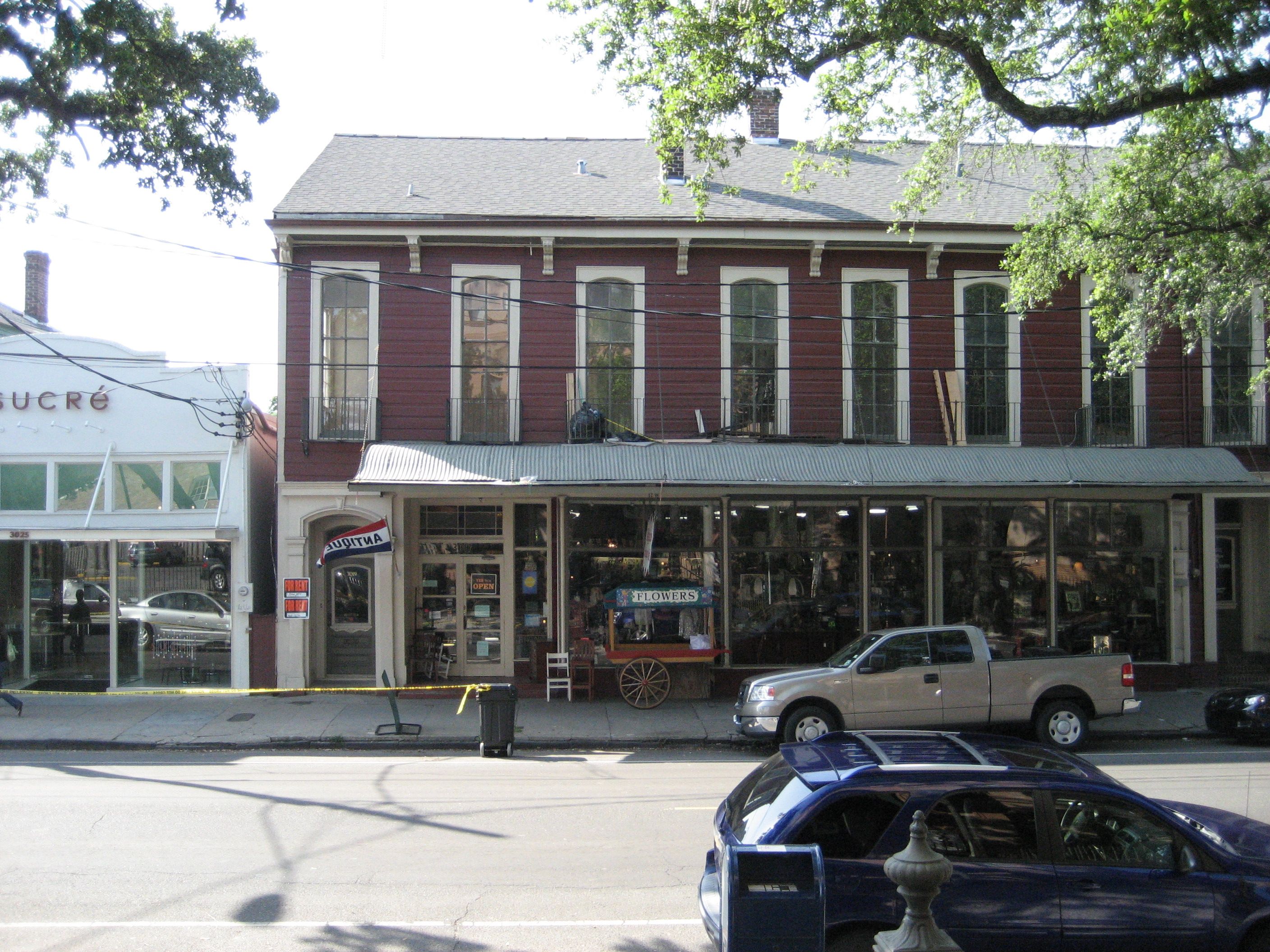 Magazine Antique Mall
3017 Magazine St.
Another spot to find vintage items from the history of New Orleans (check out the historic carnival throws and Mardi Gras and Jazz Fest posters), this multi-dealer mall offers a little bit of everything, from jewelry to furniture to books and glassware, mostly from the 20th century. Check out this spot, then stroll down Magazine Street to the many other vintage, antique, and art stores nearby.
Old Arabi Marketplace
7002 St. Claude Ave., Arabi
This cute store in Arabi's burgeoning arts district offers a ton of antique and vintage home furnishings just outside the city. Plenty of items are available at quite-affordable prices. Regular sales and the occasional celebration with food and wine make the shop a nice draw for people from neighboring parishes.
Second Line Arts and Antiques
1209 Decatur St.
Steps from the Mississippi River in the French Quarter, this friendly shop offers art by mostly local artists and antiques from both here and around the world, with items priced for all different budgets. Check out the collection of framed insects. They stay open late on weekends, when an outdoor art market sets up in the shop's courtyard.