You've heard it a hundred times or more. The song "Carnival Time" is the epitome of music made to celebrate Mardi Gras in New Orleans. Just the opening bars are enough to get people up and dancing, filled with joy for the season and anticipation of Fat Tuesday. Though the beloved song was released back in 1960, it shines like a beacon welcoming in Mardi Gras revelers from around the world into the streets for a party.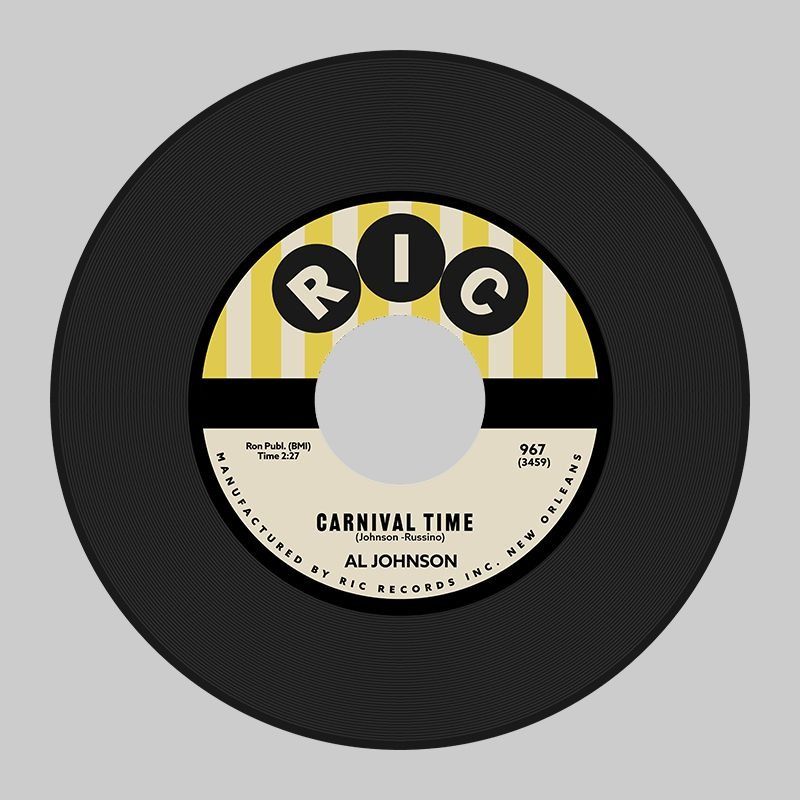 "Coming up, we used to say carnival instead of Mardi Gras. Carnival is the season and Mardi Gras is just a day. And I said that it was time to do something for carnival. So I came up with 'Carnival Time,' explained the song's writer and performer Al Johnson. "I noticed that every year, it sounds like it's brand new. Everybody knows all the words to it, and everybody seems happy with it, and that makes me happy."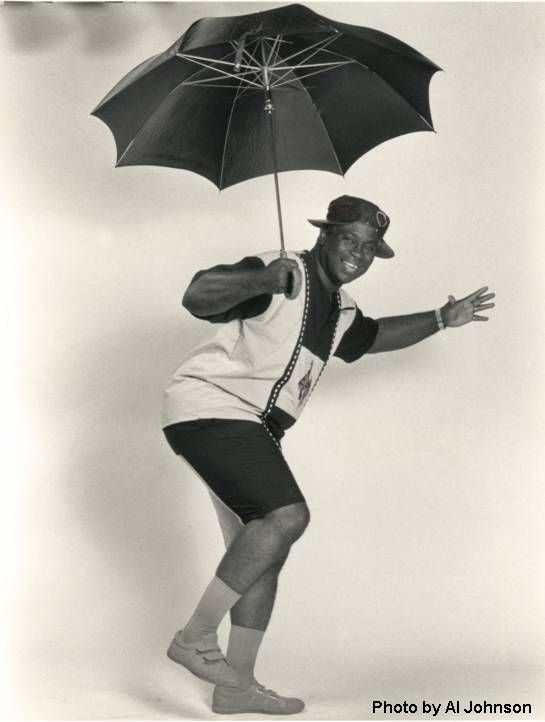 Indeed, New Orleanians and visitors to the city alike love "Carnival Time" and have for 63 years. It's often used as a tune for the many marching clubs that come out during parades because the song is so recognizable. Michael Anding, Vice President of the Lyons Club, said "'Carnival Time' means the nearing of gatherings and jubilant parties, costumes and music, revelry in the streets and king cake in the belly." Dames de Perlage member Lesli Richard stated, "It makes me think of pure revelry: dancing, singing, and drinking in the streets. The feast before the fast, drinking wine any time of day or night, having people you don't know join you in dance and song because we all understand that's what Carnival is about."
"Carnival Time" may be the best-known New Orleans Carnival season song, but Al Johnson had no way of knowing the impact that his song would have when he went into the studio to record all those years ago.
Al was a young boy when his father gave him a trumpet in the hopes that he would become a "small Louis Armstrong" one day. He remembered, "Daddy bought me a trumpet, and he bought my sisters a piano, and he bought one of my brothers a trombone and another one a saxophone. He was a music lover, and I guess he tried to instill us with music at a young age. I guess I was about 8 or 9. He liked Satchmo, Fats Waller… he liked the true jazz music. But that didn't work out like that."
While Al did take lessons on the trumpet, his heart belonged to the piano. He wanted to be less like Louis Armstrong and more like his favorite musician: Fats Domino. He got into writing songs in a matter of minutes and recorded them at local studios starting when he was 17. In 1960, Al wrote "Carnival Time" in just "10 or 15 minutes," then he brought it to legendary recording engineer Cosimo Matassa's studio to record it. Al said, "Cosimo had a way of making music sound good. He did a good job for music in New Orleans."
There was only one problem during this historic recording session. Al continued, "I had trouble because they told me that the way to make a hit is to make something different. I was trying to do that, and they were giving me a hard time." Specifically, the studio musicians hated the line "Right now!" which comes just after the chorus. "They said that the part that I added in there where I sing 'Right now!' was off of the timing and shouldn't put that in there. The studio had some session musicians from Fats Domino's band, Guitar Slim, Smiley Lewis, Ernie K. Doe. They thought it was so terrible. I thought it should be in there. We battled for a couple of years over it. Eventually they agreed, and we put that in there. A lot of people thought that was fantastic. They said that you have to be different, and I was trying to be different."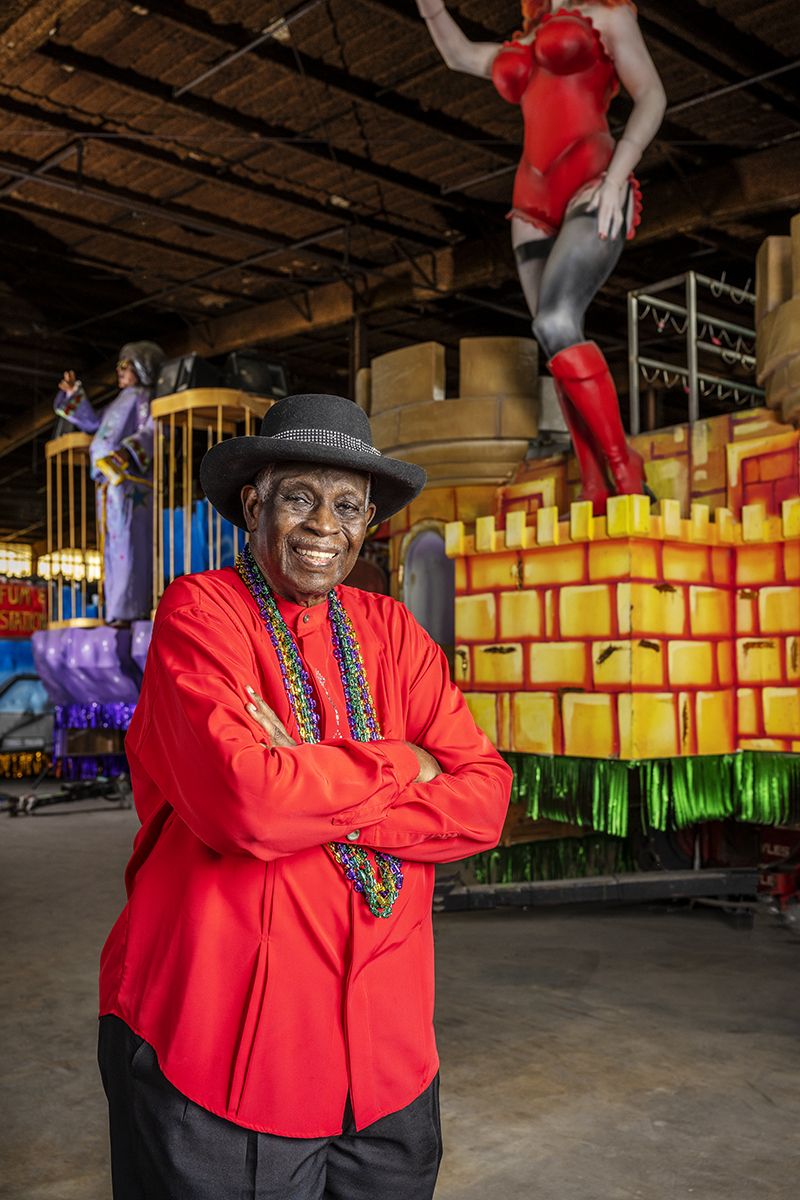 Just after recording "Carnival Time" in 1960, Al Johnson went into the military and was stationed at Fort Bliss, Texas. His musical career didn't end there, however. "I played well enough to get into the army band. We played mostly marches, and we had a studio band that played other arrangements. I was doing a little Fats Domino music on the side on the base. We traveled some outside of the base some where they wanted the army band to play. We played for President Kennedy a couple of weeks before [he died]. I remember that well," Al said.
While Al never had a full-time career as a musician, he has remained on-hand to play his famous song and other tunes around town as a featured artist. His dedication to making people dance to "Carnival Time" has earned him a spot in the Louisiana Music Hall of Fame and the distinction of being called the Grand Marshal of Krewe of Red Beans for life. Al was also chosen to perform for President Barack Obama when he was in office.
Al looked around his Musicians' Village home filled with memorabilia, memories, and lots of Mardi Gras accessories. He was especially proud of his photo with his "idol" Fats Domino and Little Richard. He said with a smile, "Music has been great. I played an important part to say that it helped New Orleans to be what it is. I'm glad to be a part of that. There's only one Mardi Gras day, but the rest of those days are carnival time. I'm saying it's carnival time all the time!"