A New Way for Locals to Experience New Orleans Like a Tourist
When you hear the mention of the tech startup Airbnb, you probably immediately picture the homes and apartments you can rent as temporary lodging all over the world. Airbnb pairs people seeking accommodations with those seeking to monetize their own empty or partially vacant homes. And while the model has drawn a lot of disdain, especially in markets like New Orleans where some locals are getting chased out of their neighborhoods by rising rental prices (in favor of several temporary tourists whose vacation dollars add up to far more than a regular monthly rental rate), there is one thing that can't be overlooked about Airbnb: the experiences.
In many cases when you book an Airbnb, the owner or rental manager won't be there at all, and you'll have the place to yourself, just grabbing keys out of a lock box or using a keyless entry to let your party in. Sometimes the owner is present, but stays out of your way, providing a separate kitchen, bathroom, or entrance. But still other times, the owner is present and may provide valuable information on local dive bars, restaurants, and outings-things only a local might know.
Airbnb realized that, sometimes, the experiences that people had when exploring towns through the eyes and guidance of a local were more valuable than just square footage and number of beds, and it immediately hatched a new concept—Airbnb Experiences, where a variety of locals or transplants can put their own spin on experiences they enjoy in the cities they love.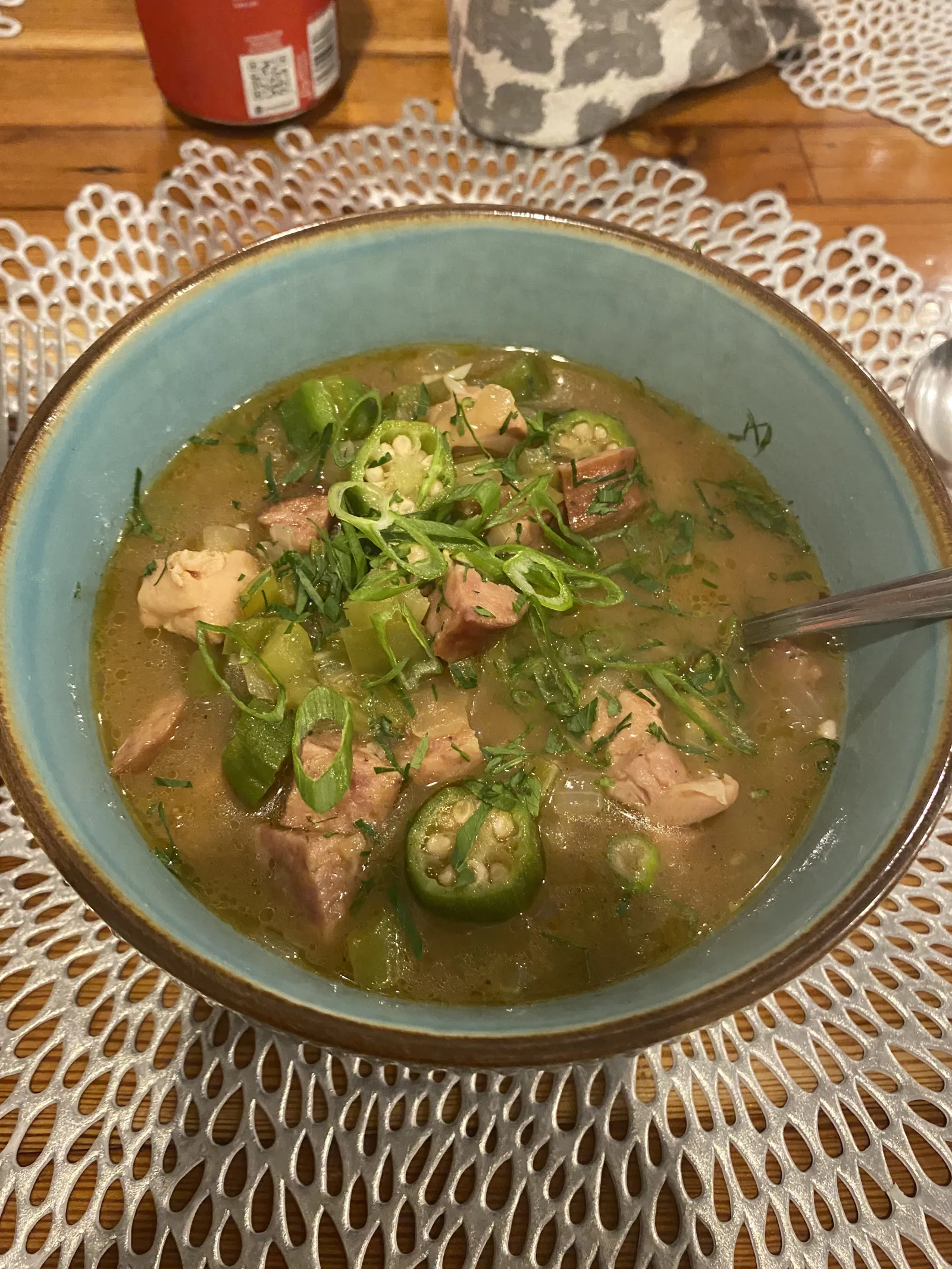 Airbnb Experiences started in beta testing and was only open to select cities, but New Orleans has been on that list for a better part of a year now. There are currently 56 active experiences, and a quick search will find you experiences ranging from private rum tastings to writing lessons to tours of your guide's favorite local haunts. You can go on a crab boat and pull up crab traps with your own two hands or visit all of the Banksy murals around town for an amazing photo op. You can even take bike or walking tours, visiting everything from local music spots to some of the best drag queen performances.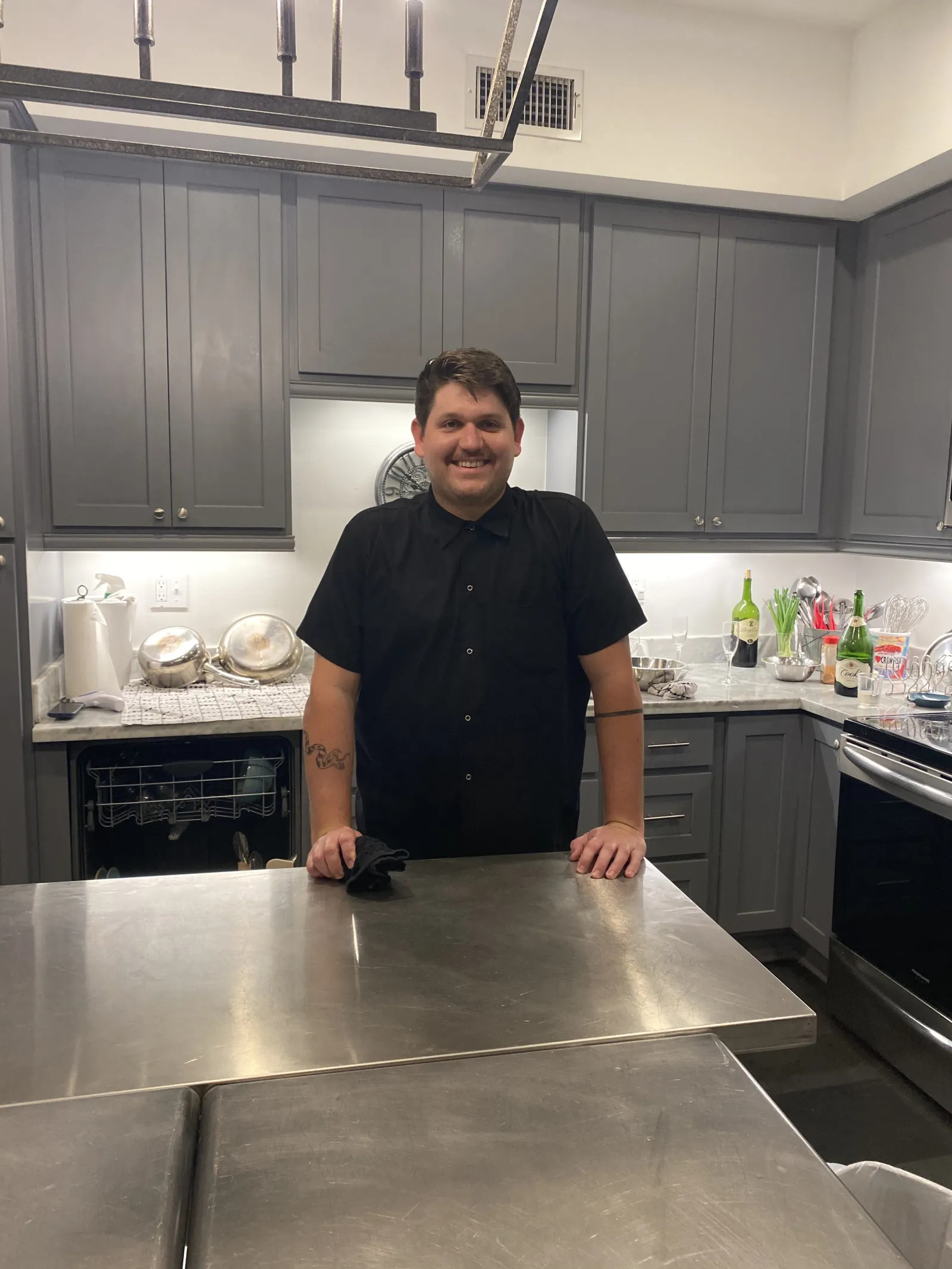 I'm a huge scavenger hunt fan, and I was elated to see a local NUTTY NOLA hunt offered by Alley Kat Adventures. You can choose to have a large or small group and elect to have an in-person guide or have someone text you for a more intimate experience with your group (as well as a more socially distanced one from strangers). I went on the tour with my buddy Nick, and we started at the Ignatius statue on Canal Street and saw the entire Quarter from North Rampart to Decatur.
We were given a three-page list of tasks we had to accomplish: everything from acting things out on video to answering trivia questions to taking fun pictures of local landmarks (there were even bonus points for eating a beignet!). This tour would be perfect for locals or tourists, and there were a few things that even I learned that I wasn't aware of as a lifelong local. Extra challenges are added depending on your occasion (birthdays, bachelorette, business, or just visiting), and there are plenty of opportunities to earn points. You can even extend your hunt at the end, opting to play a long course instead of a short course, and there's a nationwide leaderboard on their website to see how you stacked up. There are also both driving and walking options available. The theme of the experience was "Bold Playful Fun," as well as to develop a greater appreciation for New Orleans, and all of those things held true.
My next adventure was billed as a "Roux Cooking Class," which ended up being at the Mardi Gras School of Cooking on Wilkinson Street. Don't let the title fool you, you'll not only learn how to make a roux, both light and dark, but also how to prepare three dishes from start to finish: gumbo, shrimp etouffee, and Bananas Foster. We also learned a myriad of knife and cutting board techniques. I wasn't expecting to have my mind blown from this class (again, as a lifelong local), but there are some things I learned that shocked me. Did you know that the "holy trinity" isn't considered as such if the bell peppers aren't green? And that if you add garlic, it's known as "the holy pope?" We also learned that everything I've ever known about how to cut a bell pepper and onion is just plain wrong. Our little class of five truly bonded, and it was amazing to sit at the dinner table and eat our delicious food together at the end of the experience. I was amazed at how hands on the course was and how we truly were responsible for the physical preparation of the dish. Chef Connor was a fantastic instructor and was super patient with us.
Another Connor, Connor O'Carraig, is a local entertainer known for touring renaissance festivals all over the nation dressed as a leprechaun and offers an experience called "Going Drinking with a Magic Leprechaun." I was lucky enough last year to be one of the first guests on his experience, which took you around to his favorite French Quarter bars for specialty drinks while he did some of his breathtaking magic tricks at every stop. Along the way, he pointed out some local lore as well. It was definitely one of the more interesting $30 experiences I've ever had, and I'd highly recommend it. Sadly, COVID-19 put a damper on O'Carraig's experience, popping up shortly after his 15th booking, and he's done little business since last year, but is hoping to resume as soon as he's allowed.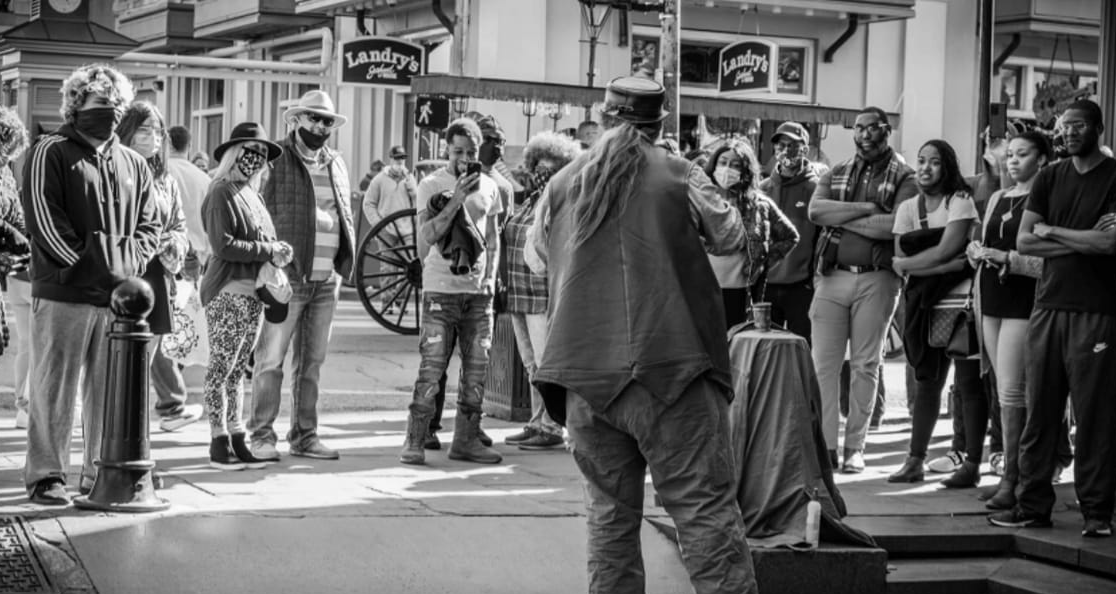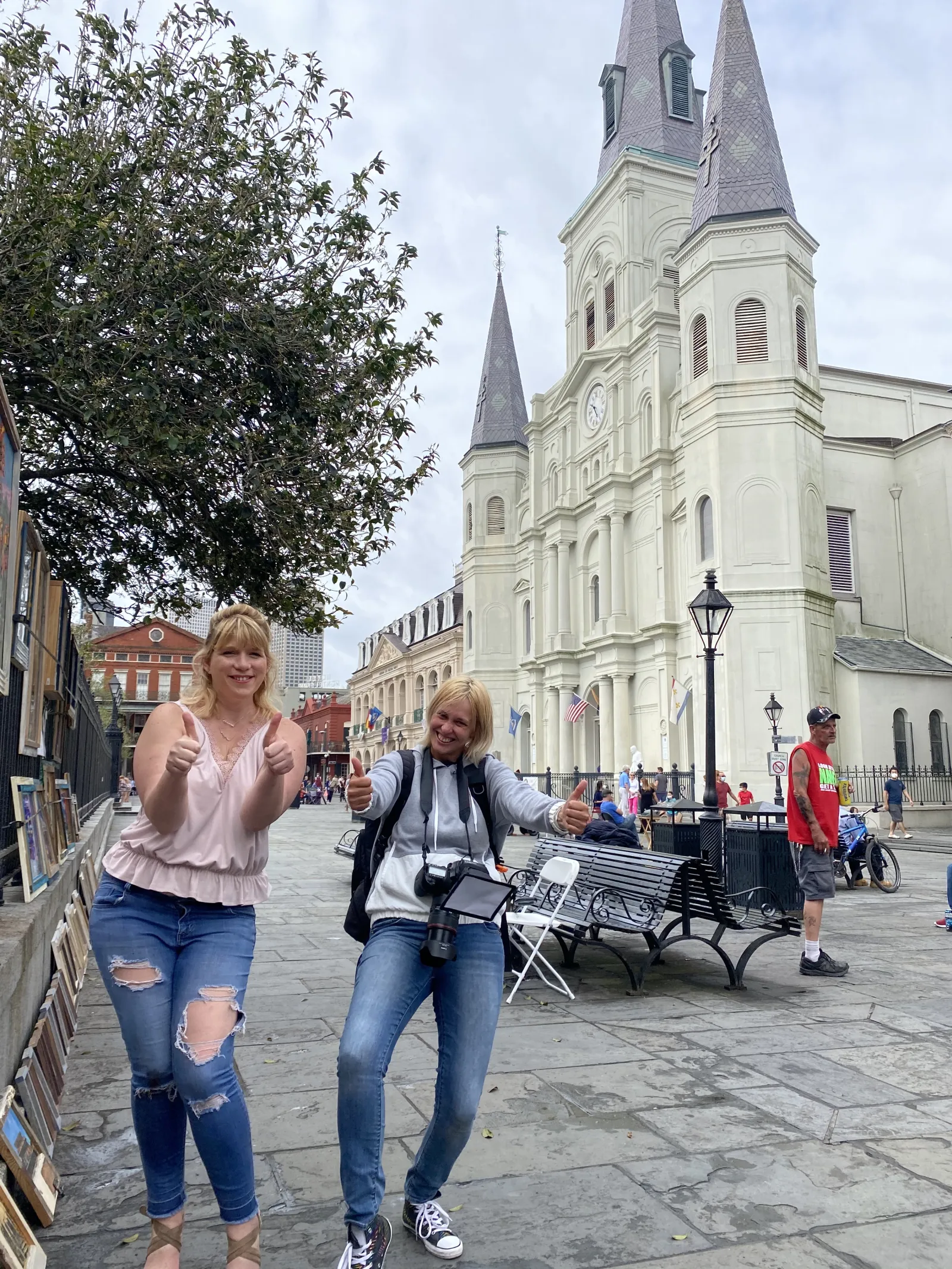 Many photographers have lost out on their wedding and concert business, so some have taken to Airbnb Experiences to offer private photography sessions. I was able to shoot with Iuliia Makoveeva, one of the photographers from French Quarter Photo Shoot, which is owned by Milla Stan, and they made me feel like a celebrity as we traveled all over, taking pictures at some of Iuliia's favorite spots—St. Louis Cathedral, Pirates Alley, and, of course, Bourbon Street. Certainly you can book a photographer any time you need headshots or engagement photos, but there's just something really fun about booking a photographer just because. I had a great time living in the moment, and we took some truly fun shots. Along the way, we took pictures with local artists and street musicians (tipping, of course) and it was a really fun, organic experience how the whole experience came together. It was the kind of New Orleans day you watch in movies.
It's important to note that none of these tours are technically allowed to be called "tours" as they aren't governed by the same rules that apply to our vigorously trained (and permitted) local tour guides. And while Airbnb does vet these performers and has a strict reviewing process, there's still a chance that you may get someone purporting to be an expert at hamburgers who might try to take you to Burger King. The beauty of these, however, is that they're one-on-ones with people who are extremely passionate about whatever they're showing you, so it's refreshing to see a city through someone else's eyes. Because of this, it's also understandable how COVID-19 has put a damper on some of the ones that involve audience participation like O'Carraigs. There are still a variety of virtual experiences available as well, including trivia, visual tours, and even twerk dance classes. These are available not only to those in our immediate area, but to people looking for a little New Orleans flavor all over the country.