In The Heights While Staying Close to Home
I walked into the Jefferson Performing Arts Center (JPAC) for the preview of In The Heights and was immediately greeted by delicious food from MANGÚ authentic Dominican cuisine, and music from Javier Olondo and his trio, while beautifully dressed onlookers mingled. It's appropriate that Olondo, who has played concerts all over the world for 30 years, and his counterparts performed "Bésame Mucho," a song about memories and pictures from the past coming into view, because in addition to being a preview performance of In The Heights, this event is also celebrating a photography gallery called In Da Parish, comprised of shots from prolific local photographers Lucas Barrios & Cheryl Gerber.
Barrios was born and raised in La Ceiba, Honduras, came to New Orleans as a teenager, and has since called New Orleans his home and photography his passion. He has photographed for the Jazz & Heritage Festival, the NFL, Todo Sports, Que Pasa magazine, and his work has appeared in Sports Illustrated, The Wall Street Journal, Daily News UK, NFL Network, La Prensa of Honduras, and many, many more. Gerber is an award winning documentary photographer working in her native New Orleans. From 1995 to 2005 she worked for La Prensa New Orleans, where she covered the Hispanic community (and the time period where these photos are from.) She has been a regular contributor to the Associated Press, the New York Times, and Gambit for more than 25 years. Her book, Life and Death in the Big Easy, is in its second edition and her new book, Cherchez La Femme: New Orleans Women, was released in January of 2020.
If In the Heights sounds familiar to you, it should. It is a Tony-award winning musical created and written by Lin-Manuel Miranda, who also created the groundbreaking musical Hamilton, formed the improv group Freestyle Love Supreme, and was also responsible for many Disney soundtrack hits you can't get out of your head, including "How Far I'll Go" from Moana, and last winter's mega hit, "We Don't Talk about Bruno" from Encanto. Lin-Manuel has had great success with bringing both Hamilton and In The Heights from Broadway stage to the big screen.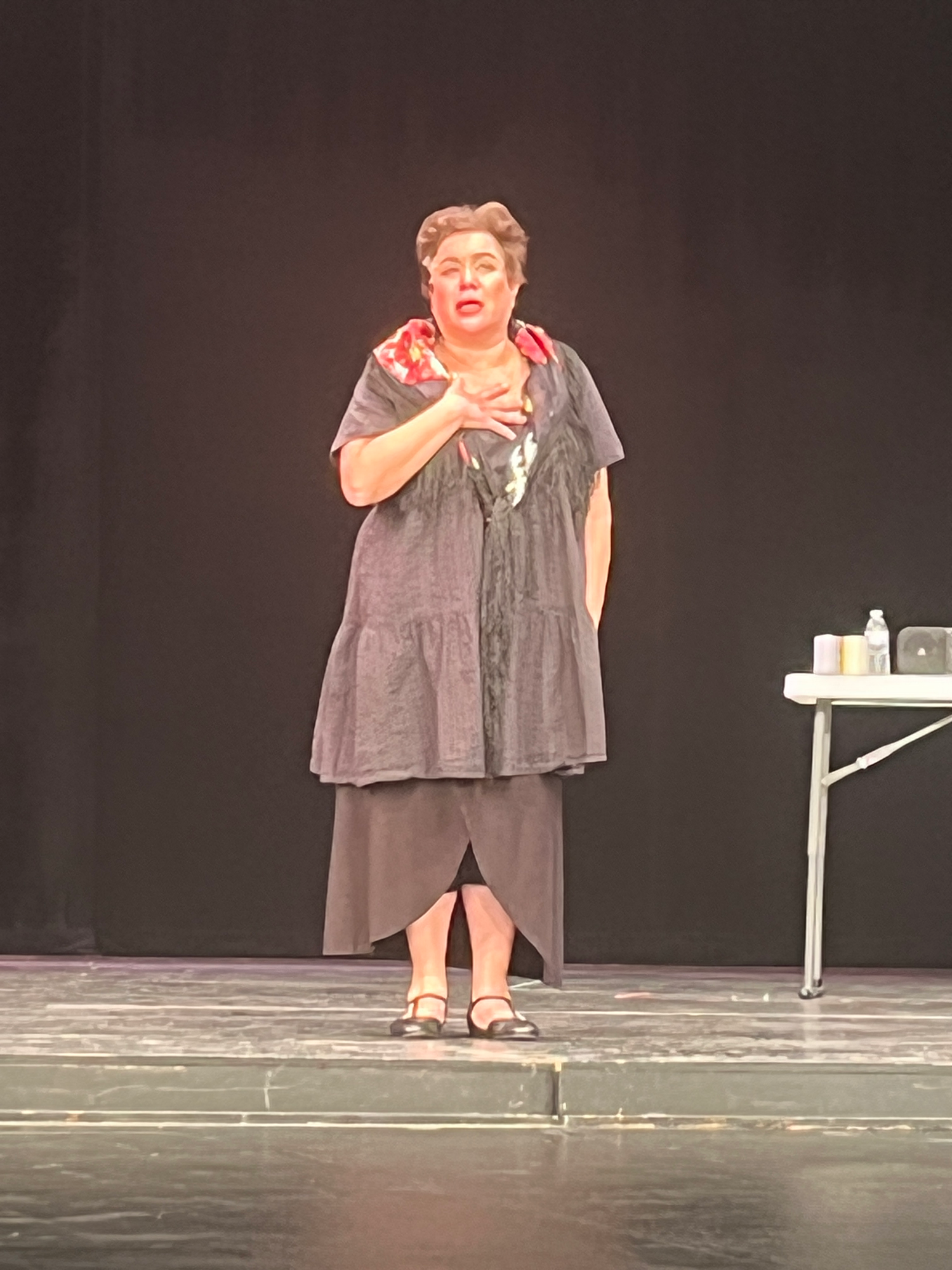 You might be wondering what the link is between a musical/movie, a photo exhibit, and music, food, and drink, and the answer is easy - all are celebrating Hispanic heritage in our area. In the Heights was a love letter from Miranda to his New York neighborhood of Washington Heights, most importantly, to the myriad of mixed Hispanic cultures who grew up there together. The characters are Dominican, Cuban, and Puerto Rican, to name a few- and they all use Latin rhythms combined with hip-hop, rap, singing, and dancing to tell a story of what it means to chase your dreams while clinging to your Latin roots.
The Jefferson Performing Arts cast is no different. This local production's cast are all from New Orleans and Houston, and players are composed of first and second-generation Latinos representing the countries of the Dominican Republic, Cuba, Honduras, Mexico, Puerto Rico, and Spain. Michelle Pietri returns home to direct/choreograph, as she received her Bachelor of Fine Arts from UNO and her Masters of Fine Arts from Tulane, before performing internationally as a director, choreographer, and costume designer. She made her JPAS debut in their first ever production of West Side Story, as a child in 1989. Rick Cordova is the musical director.
The full cast of In The Heights treated us to four songs, including "In the Heights," "When You're Home," "Pacienzia y Fe," and "Carnaval del Barrio." They are just under two weeks away from opening, so didn't have props, backdrops, or costumes for our preview, but the talent is fully developed and was obvious to all in the beautiful JPAC theater. The universal themes hit close to home, especially when Abuela says "it's hot, but that's okay!"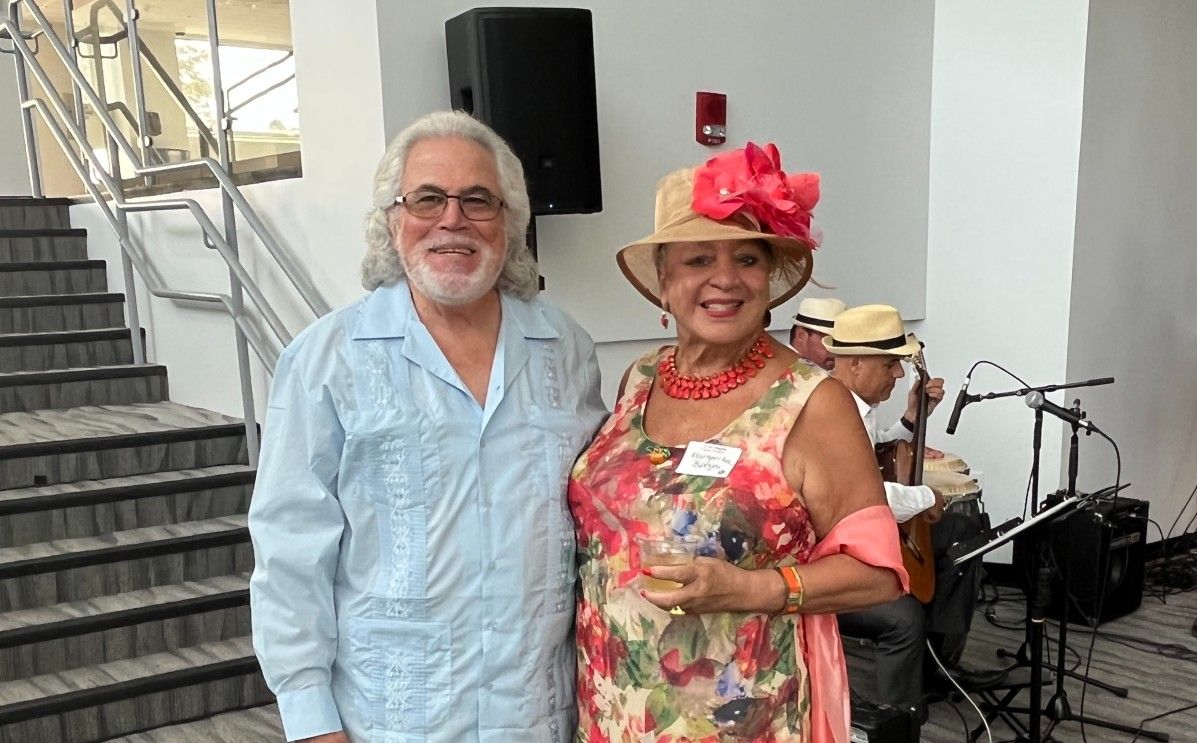 It was a perfect way to celebrate National Hispanic Heritage Month, which runs from September 15 - October 15. If you're curious about why the festivities start in the middle of a month, it was explained that it lines up with the independence day of many Hispanic countries, which are between the 15 and 18, mostly. This month celebrates building prosperous and healthy communities, and encouraging children to be proud of their heritage. which truly is what we all want here in South Louisiana as well. Mayra Pineda, President & CEO of the Hispanic Chamber of Commerce of Louisiana pointed out that over 100,000 hispanic people now make Jefferson Parish their home, and we need to advocate for diversity, equity, and inclusion year round, and not just during Hispanic Heritage month.
In The Heights will be open October 7 - 16, Fridays and Saturdays at 7:30 p.m. and Sundays at 2 p.m. The In The Parish photo exhibit will remain up in the lobby for the run of the show for theater guests to enjoy. Tickets can be purchased online at www.jpas.org, or by calling the box office at 504-885-2000.