Coffee has become a staple of the North American workforce with many people showing up to work in the morning with a nice hot cup. While coffee has become a necessity for many, they don't take the time to experiment with it and find what coffee they truly love. As a result, they find themselves either drinking cheap coffee, or a type of coffee that they don't really like. If you know a coffee lover, take the time to look at how they enjoy their coffee. There are definitely a few products that you can look into to help make their morning that much better. Here are some of the best gifts that you can get for a coffee lover.
An Espresso Machine and Grinder
One of the first things that you might want to get for a coffee lover is an espresso machine and grinder. While most people have some form of machine that can make espresso, it is not really capable of making it fresh. Typically those who drink espresso in the morning are using pods that already have pre ground beans in them. While there is nothing wrong with this, a coffee lover will definitely appreciate being able to have everything completely fresh. This is where an espresso machine and grinder can come in handy. The people at
Nuova Simonelli
state that the best way to have a morning espresso is to grind the beans on the spot for use. This has
become a popular way to enjoy a morning espresso. Simply load the beans in the top of one of these machines and then press a button and you are good to go. The machine will grind up the necessary amount of beans and then create a cup right there for you. What are the benefits towards having fresh beans?
Coffee that has already been ground up loses a ton of its complexity and its flavours. While a bean that sits around for a while will lose some of its taste, it is not nearly as much as those that have been ground. Therefore, you should try to keep your coffee beans intact for as long as possible and only buy for short periods of time. A coffee lover will definitely appreciate all of this and will be able to enjoy coffee in a way that they never thought. If you are looking for a great gift to get to a coffee lover who needs that energy in the morning, you should look into getting them an espresso machine and grinder.
Monthly Coffee Subscription
Coffee beans are grown all over the world and use different types of methods to create different flavours. With so many flavors out there to try, it can be difficult to find something that you love. By getting that coffee lover in your life a monthly coffee subscription, they can try new coffees each month and determine what they love to drink. From there they can choose to reorder the beans if they enjoy them. Coffee lovers often stick to the same beans over and over and don't experiment much. Getting them something like this will force them to step outside of their comfort zone and try something new. All you have to do is select the flavour profile you are looking for and then sit back when they roll in every month. If you want to bring new ideas to the table for your coffee lover, a monthly coffee subscription is the way to go.
A Dual Coffee Maker
When it comes to brewing coffee, people often have to choose between brewing a single cup, or brewing a whole pot. Brewing a whole pot is great if there are a lot of people in the house, but can take a while. This is where getting a dual coffee maker can help. If you have to leave for work early in the morning, you can quickly brew yourself a single cup on one side and then put a pot of coffee on for everyone else. By brewing these two things separately, you ensure that you are getting your cup hot and fresh and that they will also be getting the same with their pot. It is a great way to appease a house with multiple coffee lovers.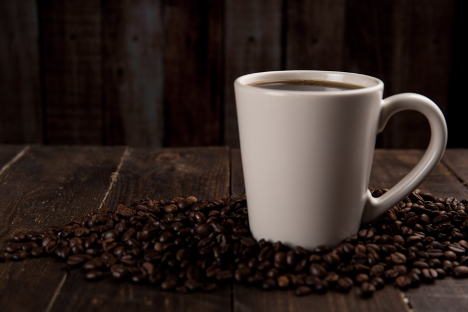 A cool trend that has been popping up for coffee and tea drinks are endothermic mugs. These are mugs that change colours or have designs pop up when they are filled with a hot beverage. They are a great way to enjoy your morning drink while adding a little bit of flair to it. Go online and take a look at some of the designs and see what you enjoy best. An endothermic mug is a great gift to get for a coffee lover as it can be personalized as well to suit their style.
Coffee Mug Warmers
We've all been in a position where we get distracted or are working too much to be able to drink from our coffee. When we finally get the time, it is completely cold and ruined. Getting a coffee mug warmer will allow you to keep that cup hot while you are working. Simply put your mug on top of it and focus on your work. This is a great gift for the coffee lover who finds themself busy a lot of the time.
A Coffee Candle
Moving away from the beverage, sometimes the smell of coffee is almost as good as the taste. There are many different coffee candles on the market that when lit fill the air with the aroma of a freshly brewed pot. They are great for that lover who loves to smell and bask in what they have brewed.
These are all great gifts for the avid coffee drinker and lover in your life. Take the time to understand how they like their coffee and use that information to find the perfect gift. Whether it be getting them a coffee machine or some beans that they can use, you can't go wrong with getting them something that is coffee related. What do you plan on getting for that coffee lover in your life?