If there's one thing summer stirs, it's the childhood memories of cool, sweet treats. Though any kid from Los Angeles to Manhattan can enjoy creamy ice cream and fruity popsicles, only New Orleans kids (both young and old) are blessed with sno-balls. A super simple confection at its core—finely shaved ice soaked in cane-sugar syrup—sno-balls are an ideal and relatively inexpensive treat on an oppressive summer day in the city.
Whether you have lived here all your life or were transplanted from someplace else, being inducted into the wonderful world of sno-balls is like a rite of passage. Newcomers, beware: Gasps of shock and awe will greet your remark if you admit you've never tried one. It's more than likely your friends and/or co-workers will hasten to rectify the situation as soon as the stands open up. You'll be flooded with recommendations for the best stands and flavors, and fond memories will come rushing out along with them.
Because our city's born-and-bred chefs are so totally "in the know" when it comes to great flavors and quality ingredients, we asked some of them about their sno-ball stand memories and how their tastes have changed since childhood.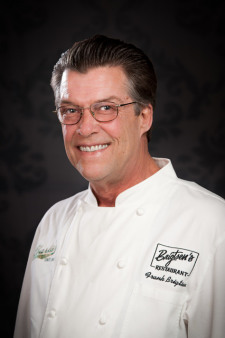 Frank Brigsten, Brigsten's Restaurant
Before opening his eponymous Riverbend restaurant in 1986, Brigtsen began his culinary career at Commander's Palace under the tutelage of famed chef, restaurateur, and personality Paul Prudhomme. Brigtsen even followed him when he left the Garden District restaurant to open K-Paul's. Up until the recent crisis, he and his wife Marna were the heart and soul of their neighborhood spot, serving up inventive takes on Creole cuisine and making diners feel like members of the family.
The esteemed chef claims he's "too old" to remember his very first sno-ball or where it came from, but he's positive it was somewhere in his neighborhood. "My favorite flavor forever was nectar, often with a drizzle of condensed milk," says Brigtsen, simultaneously recalling his father's favorite spearmint that left his mouth green. Proving it's never too late to learn new things, Brigtsen admitted that on the advice of his niece Sophie, his new favorite is currently mandarin orange at Ro-Bears SnoBalls & Soft Serve on Jefferson Highway.
Aaron Burgau, Patois Restaurant and Central City BBQ
Famed New Orleans chef and restaurateur Aaron Burgau, who earned his chops working in kitchens with local greats like Susan Spicer and Gerarad Maras, is currently co-owner of upscale neighborhood joint Patois along with Central City BBQ on S. Rampart Street. He fondly recalls his first sno-ball at Casey's, a baby blue stand on W. Esplanade Avenue in Metairie. It's not a huge surprise to learn that Burgau's first sno-ball flavor at the tender age of five was spearmint, considering it was one of the first flavors available, but today, he prefers almond and hibiscus from the 81-year-old stand on Tchoupitoulas Street, Hansen's Sno-Bliz.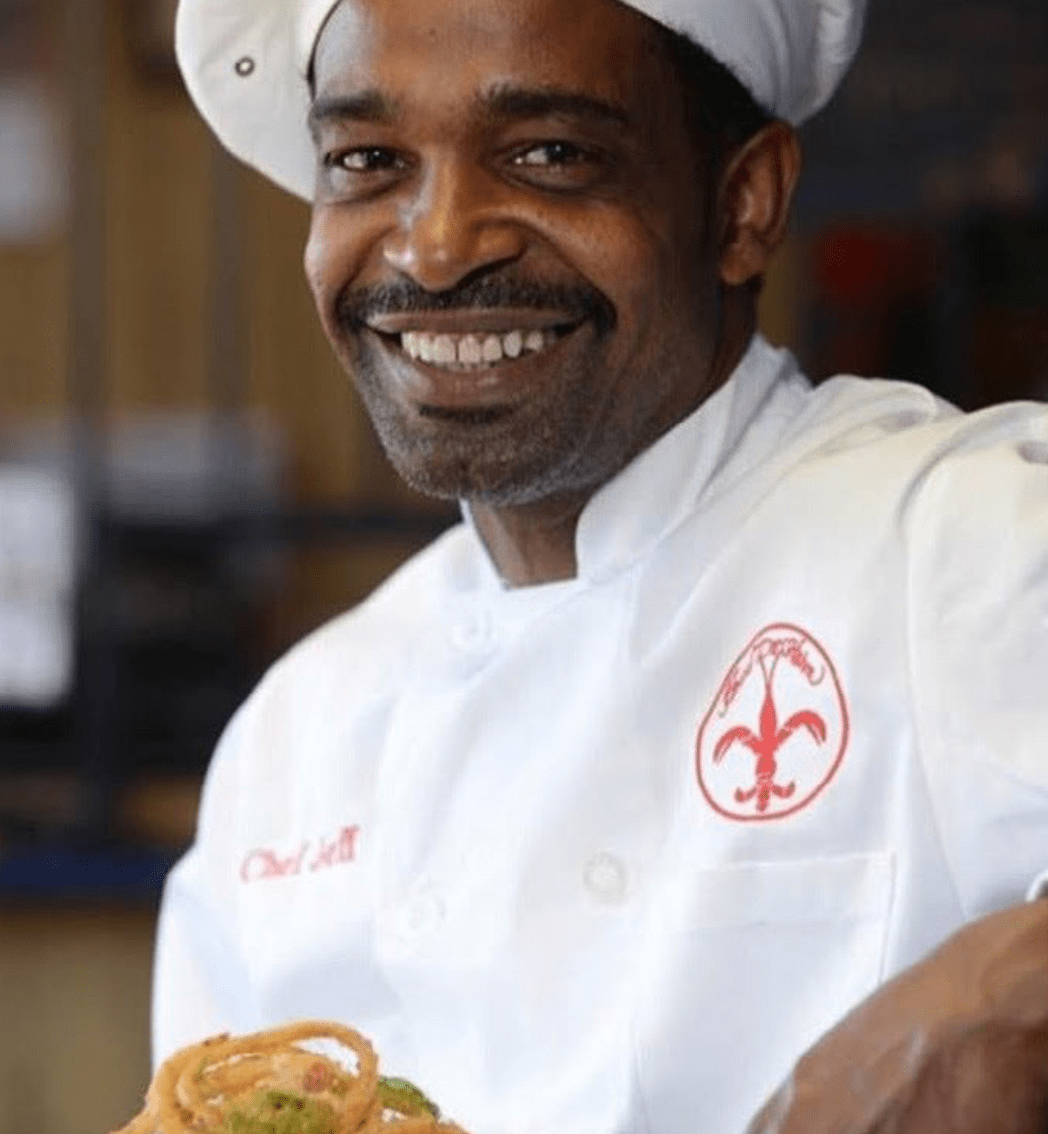 Jeffery Heard Sr., Heard Dat Kitchen
Jeffery Heard Sr., the owner of Central City soul food restaurant Heard Dat Kitchen, distinctly remembers his first sno-ball. "When I was 10, my friend and I would ride our bikes to City Park and go perch fishing," says Heard. "We'd stop at Pandora's on N. Carrollton." When he was just a boy, Heard loved bubblegum-flavored sno-balls, but he also enjoyed his mother's homemade versions, created with fruit punch and fruit cocktail and called a "huck-a-buck," "zip," or "frozen cup." More recently, Heard preferred the less sweet coconut-flavored sno-balls at the now-closed Miss Anne's off West Metairie Avenue. "As you get older, the sugar ... doesn't work for you," Heard says with a laugh.
Eric Cook, Gris Gris
Growing up "in the Parish" (St. Bernard Parish), combat veteran and acclaimed New Orleans chef Eric Cook recalls family outings to get sno-balls at a stand called Kool-Kat (now located in Slidell) when he was seven years old. "We loaded up in our Griswald station wagon, heading out on an adventure," Cook remembers. "Dad wouldn't let us eat them in the car, so it was a sidewalk party, and then Mom would do the old napkin-to-the-face move to clean us up. I hated that." A stuffed strawberry-flavored sno-ball (usually with soft-serve ice cream) is still Cook's favorite, but these days, he heads straight for Pandora's in Mid-City.
Jordan Ruiz, Munch Factory
Chef and owner of The Munch Factory (located in the Lower Garden District and Gentilly), Jordan Ruiz was—and still is—a big fan of Rodney's Sno-Ball stand on Lake Forest Boulevard in New Orleans East. As a tyke, the beloved local chef was amazed by his first strawberry sno-ball, but these days, he ups the ante with the addition of wild cherry and condensed milk.
Alison Vega-Knoll, Station 6
Alison Vega-Knoll, a talented local chef who trained under masters like Daniel Bonnot and Susan Spicer, remembers a chocolate and condensed milk sno-ball as her first, when she was five years old, at Sal's. "We'd walk down the street and sit on the old tree trunks," says Vega-Knoll. "During the summer, the neighborhood kids would put our money together to get the big $5.00 bucket." Not surprisingly, Sal's is still her favorite spot, as nothing stimulates the appetite like nostalgia.
Jason Seither, Seither's Seafood
Self-taught chef, restaurateur, and son of a Louisiana fisherman Jason Seither associates his first sno-ball experience with baseball. "It had to be when I was playing ball during the summer at Delta Playground," recalls Seither. "I used to love the grape sno-ball and the rainbow ones, too, because those looked the coolest." As he grew up, Seither's taste in sno-balls leaned away from the "cool factor" and more towards flavor. He still enjoys mixes, such as half pineapple and half orange stuffed with ice cream, plus other fruity options, including coconut, watermelon, and blackberry. "One of my favorite sno-ball stands, Ro-Bears, is just a few blocks from my restaurant in Harahan," says Seither. "They make a specialty sno-ball called vanilla orchid cream." Getting it stuffed with soft-serve ice cream is highly recommended.