John Kennedy Toole once said "I am, at the moment, writing a lengthy indictment against our century. When my brain begins to reel from my literary labors, I make an occasional cheese dip."
From the mounds of mozzarella on your pepperoni pizza to those comforting orange slices that ooze between two pieces of buttered and grilled bread, cheese is a ubiquitous and tasty ingredient used liberally all across the globe. There are literally hundreds of types of cheese, from Asiago to Velveeta, hard to soft, aged to straight from the churn, and it doesn't matter where you live, you'll always be able to find a dish featuring the world's favorite milk product.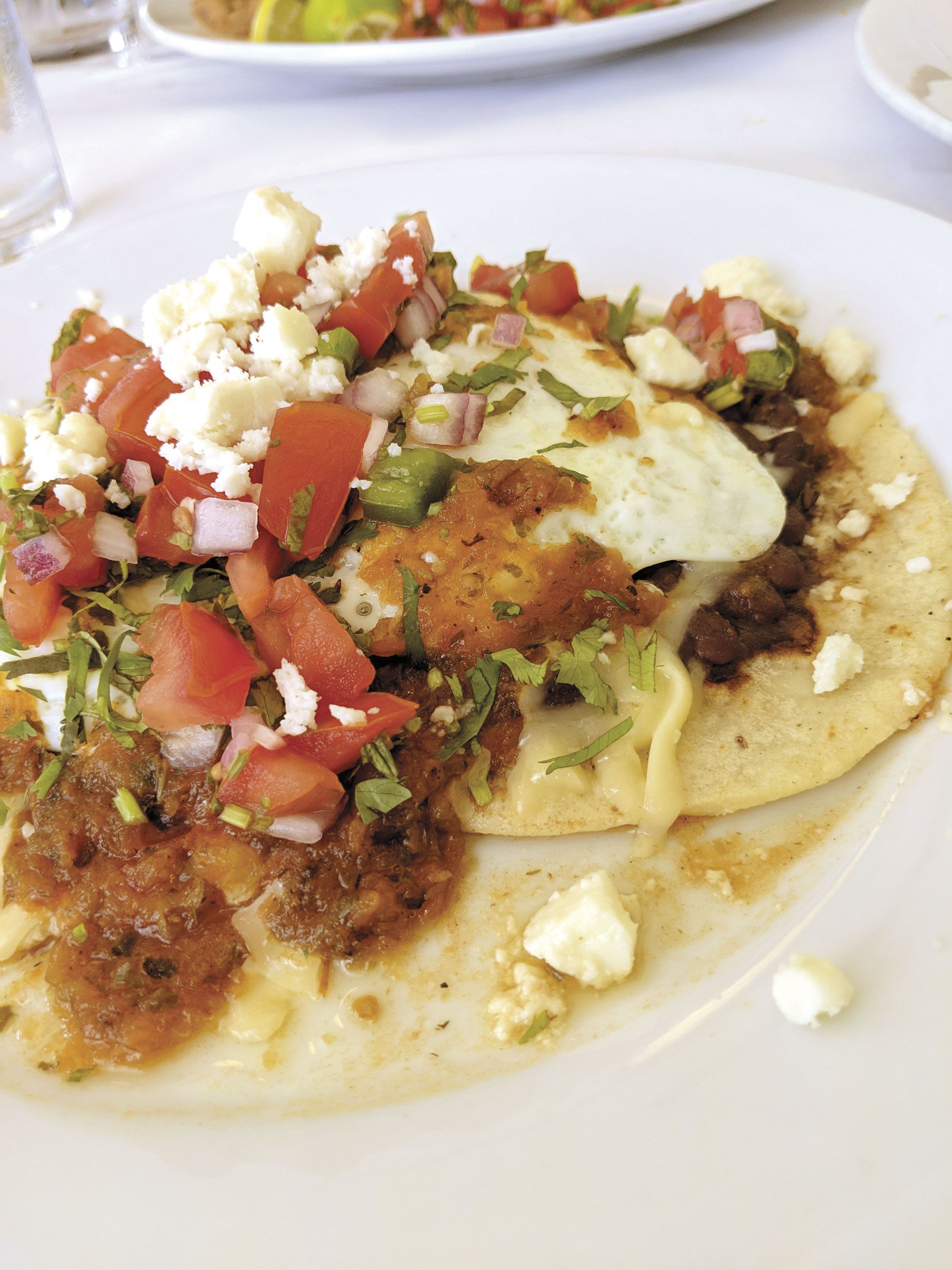 While there are plenty of obvious places to score cheese, like the nearest pizza joint or (ahem) the daily bliss boards to be had at St. James Cheese Co., there are also lots of dishes that may not typically fall on your cheese radar. For example, there are all kinds of awesome cheese dishes at El Pavo Real-it is a Mexican restaurant, after all-including things like their enchiladas with chihuahua cheese or the breakfast burrito with carnitas and crema. And how about the huevos rancheros, with fried eggs, fresh tortillas, salsa ranchera, and crumbles of queso fresco? For only $8.95, it's a delightfully cheesy way to start the day.
At one of the city's most popular breakfast spots (now with three locations!), Toast Uptown on Laurel Street offers tons of cheesy goodness, like their steak melt with mushrooms and Gruyere for $12, toast with cream cheese and cured salmon for $8, or a light, savory crepe with prosciutto and brie for $9.50.
Take a cruise near the courthouse to Avery's on Tulane and take your pick of curd-related delights, such as their Buffalo shrimp po-boy, dressed with bleu cheese dressing and bleu cheese crumbles; the "Fire in the Hole," with Patton's hot sausage, pepper jack cheese, and fried pickled jalapenos; or go straight for the Sandbag, made with debris-style roast beef topped with fried pickles and thick slices of provolone. Believe me, a six-inch version will feed you plenty, but if you want to take some home, go for the big twelve-inch! They're all served on Leidenheimer French bread, and even the large size won't run over $17.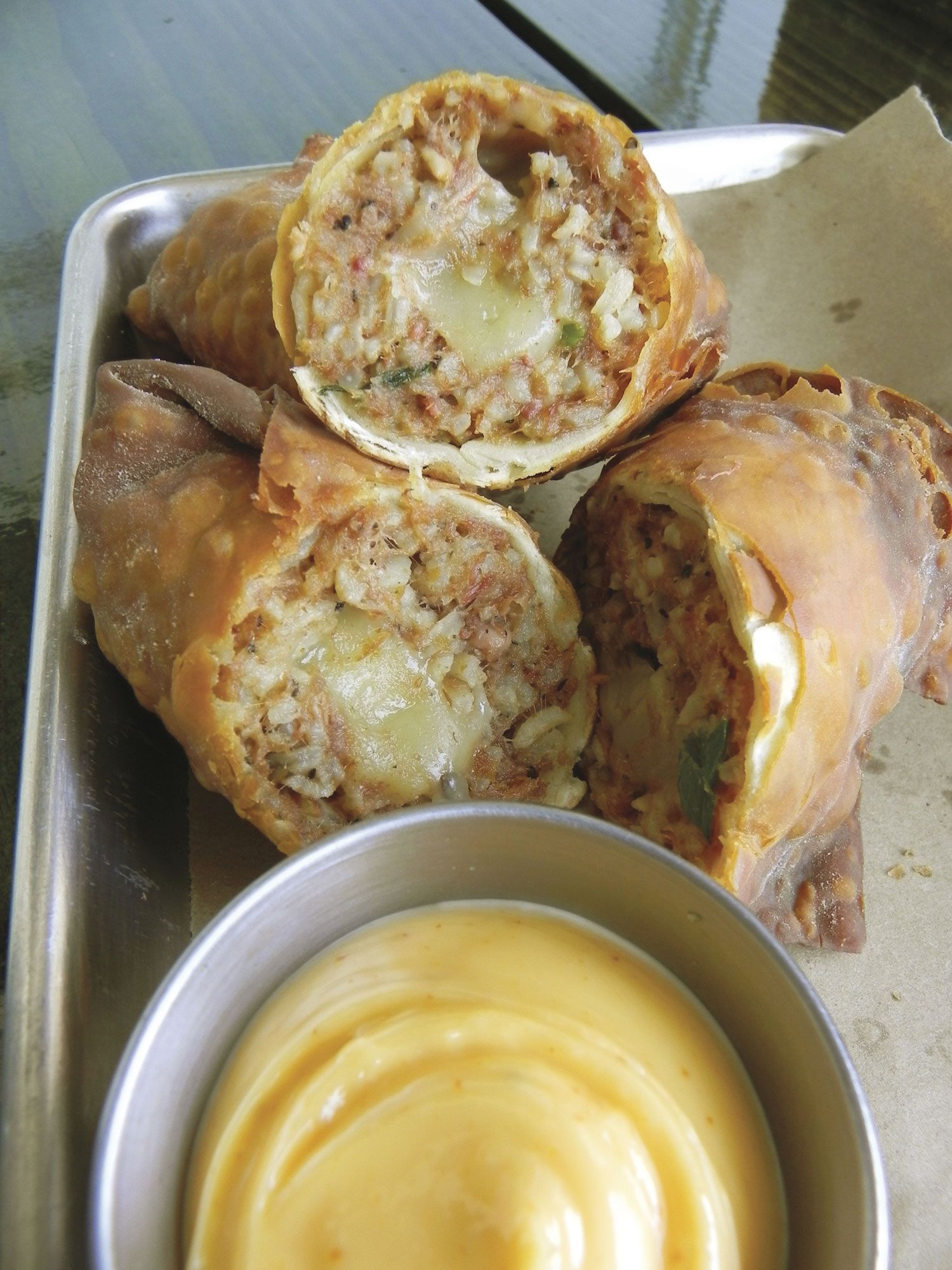 While they've obviously got pizza-a-go-go at Echo's Pizza in Mid-City, they've got other cheese-pleasin' plates as well. Dive into their fresh, house-made burrata and cherry tomatoes with a thick slice of baker Kate Heller's stellar focaccia or an order or two of their suppli: fried rice balls stuffed with tangy tomato and mozzarella for only $5.50.

Speaking of being stuffed, just down the road from Echo's is the butcher/restaurant dubbed Piece of Meat, opened by Daniel Jackson and Leighann Smith. Though their main attraction is meat, one of the most popular items on the menu is their boudin eggrolls, stuffed with pepper jack cheese, wrapped in a wonton, and fried, guaranteeing a marvelous mix of meat and rice with a crispy exterior and an ooey-gooey center. At only $7 for an order of two large eggrolls, you may not want to share.
Though there's not a whole lot of cheese typically found in Chinese food, you won't have to worry about the lack at Red's Chinese in the Bywater, which is unabashedly un-authentic. They've taken the Americanized-Chinese-food appetizer crab rangoons and bumped it up a New Orleans notch with crawfish instead of crab, jalapenos, and a sweet 'n' spicy honey dipping sauce. Go for the large order-you won't even miss that 10 bucks.
If you're seeking something on the sweeter side of the cheese spectrum, look no further than The Elysian Bar inside the Hotel Peter and Paul. Talented local chef Alex Harrell is in the kitchen, and amidst the dishes of baked sunchoke custard with warm bacon vinaigrette and whipped ricotta atop sourdough flatbread and marinated squash, he's offering a wonderful stewed apple parfait in a mascarpone and crème fraîche mousse with pecan shortbread. Believe me when I say you'll be unwilling to share. Another cheesy sweet dish can be found at Sofia in the Warehouse District. You'll be bowled over by their zeppole: sweet ricotta doughnuts served atop a thick swipe of coffee mascarpone and drizzled with brown butter sauce.