With the stressful week that many people have had, the chance to unwind by watching a football game is a necessity. This weekend, the Saints will be playing the Minnesota Vikings in what is sure to be a great match-up. Sports bars are in full swing, and restaurants are making sure that you can enjoy a game and great drinks while cheering the Saints on to what will be, hopefully, their next win. Knock on wood.
10 Great NOLA Spots to Watch the Saints Game


1. Legacy Kitchen's Craft Tavern
700 Tchoupitoulas St.
504-613-2350
legacykitchen.com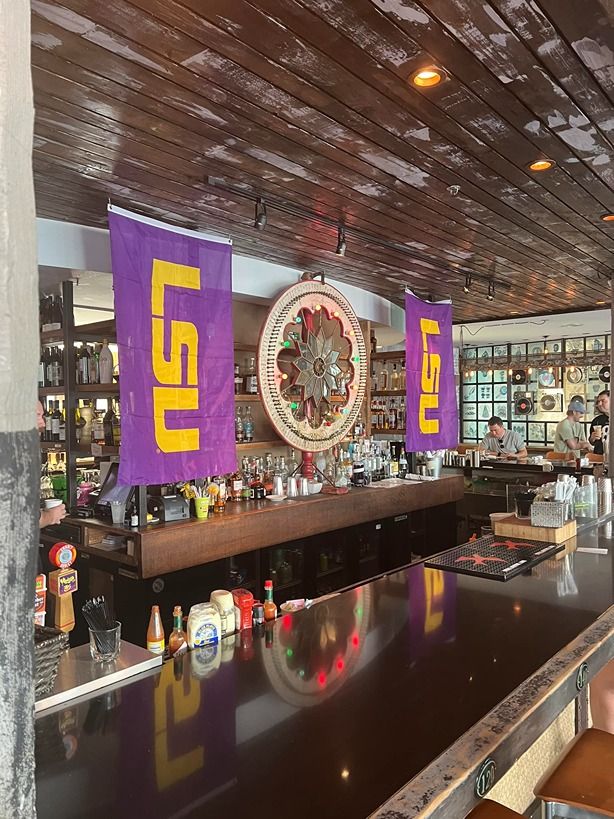 First is Legacy Kitchen's Craft Tavern in the Warehouse District. A casual yet upscale full-service restaurant, Craft Tavern features a Saints game-day Happy Hour with cocktails and wine starting at $3. Their bar bites such as their parmesan fries pair great with their Saintsational cocktail, keeping you well hydrated and fed for yelling at bad plays. Save up for some of Craft Tavern's delicious beignets.


2. Martine's Lounge
2347 Metairie Rd.
504-831-9637
facebook.com/martineslounge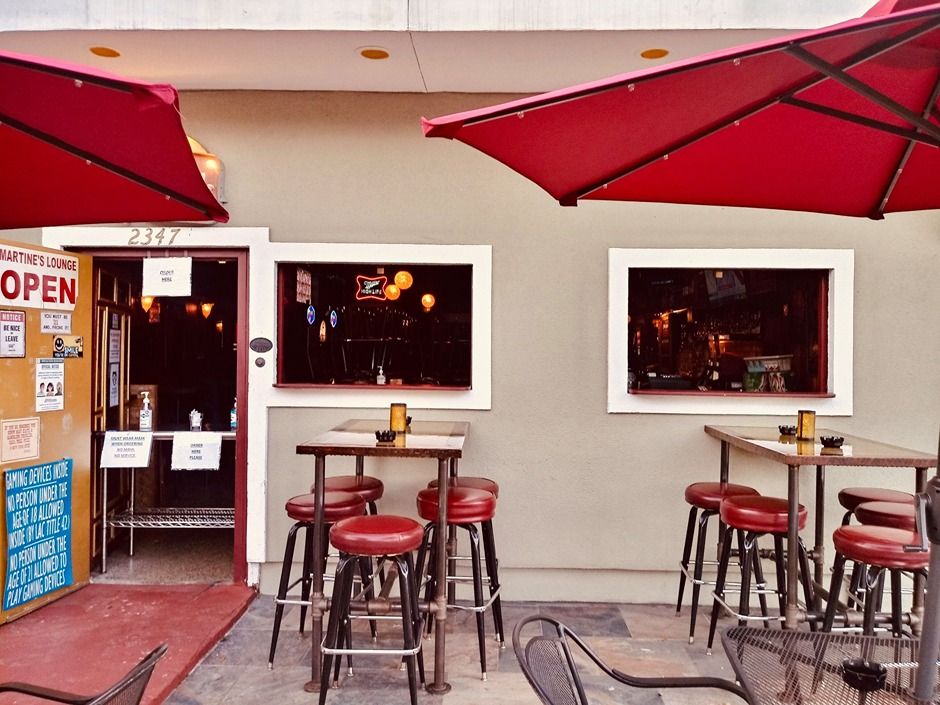 Martine's Lounge in Old Metairie is a friendly neighborhood bar that has a special Happy Hour throughout Saints games, complimentary bar bites, and free Jell-O Shots for every Saints touchdown! The bar often offers free pizza and wings throughout games, making it the perfect spot to watch the Saints win. Keep cool during the game by sipping on their Frozen Irish Coffee or the Cherry Limeade. Head over to Metairie and have a good time at Martine's Lounge.


3. Stumpy's Hatchet House
1200 Poydras St.
504-577-2937
stumpyshh.com/neworleansla

For something different, catch the game this Sunday night at Stumpy's Hatchet House on Poydras Street. Stumpy's is an axe-throwing range combined with a bar that makes it a great place to air out your grievances when the Bucs score. The bar and range will be opening this weekend. You can also enjoy snack food like hot dogs and nachos.


4. Tracey's
2604 Magazine St.
504-897-5413
traceysnola.com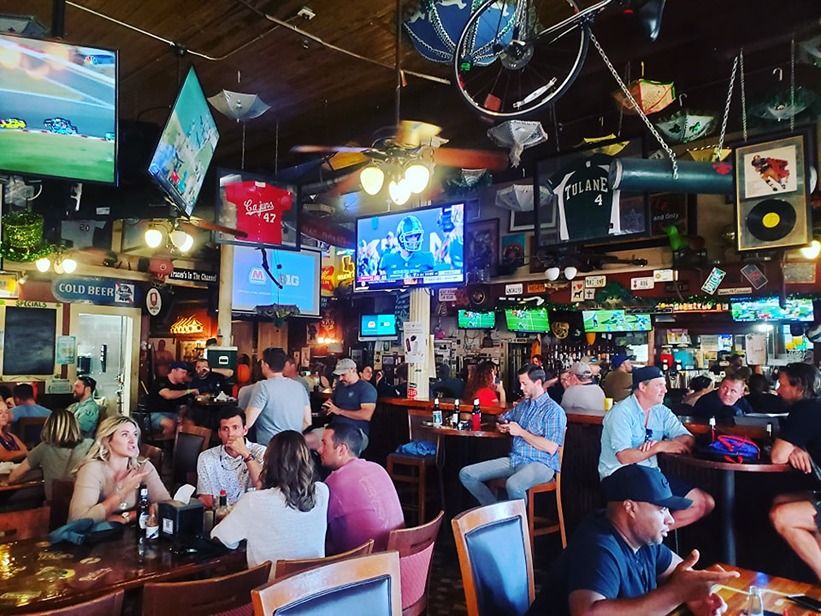 Head to the Irish Channel to Tracey's: a local sports bar and restaurant that is known for their roast beef po-boys. To enjoy their Saints game-day specials, you must make an advance reservation, so don't miss out and call them to confirm your plans. Tracey's has a ton of beer and craft cocktails to enjoy, so choose your drink wisely! Come out and enjoy Tracey's before they move to their new location on Magazine Street.


5. Lakeview Harbor
8550 Pontchartrain Blvd.
504-486-4887
lakeviewharbor.us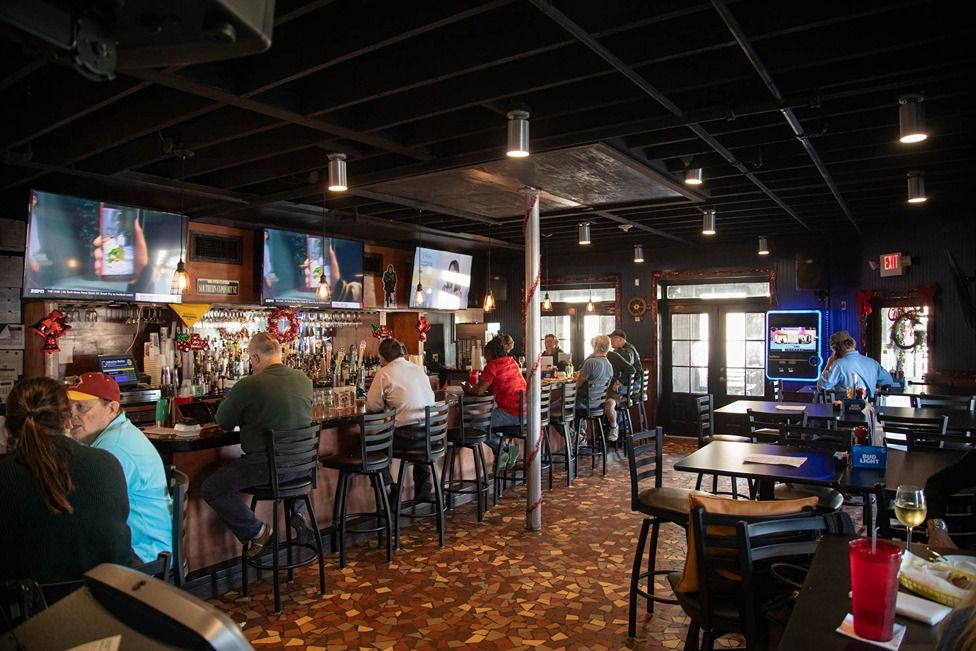 Lakeview Harbor is a bar and grill in Lakeview that serves great steaks and burgers. Sundays come with their prime rib or chicken and dumpling specials, giving you a full belly to enjoy a win with the Saints. Lakeview offers multiple TVs to enjoy the action, so get there early for Happy Hour food specials and $1 off all drinks. Bring some friends and share some tasty appetizers like fried pickles or potato skins.


6. Jimani
141 Chartres St.
504-524-0493
thejimani.com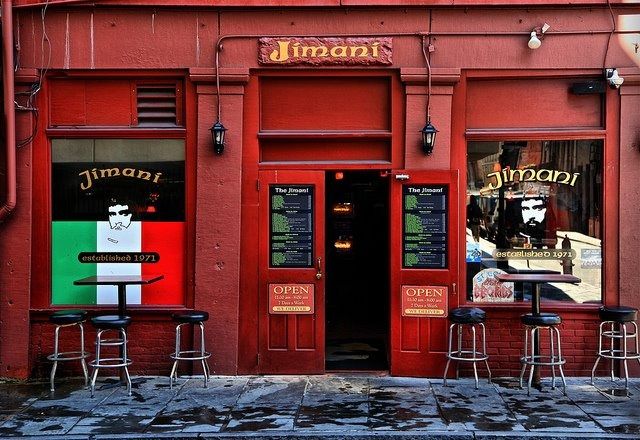 Jimani is the place to be when it comes to watching sports. Jimani has 10 huge TVs with every Direct TV package you can think of. It is open seven days a week, serving great food and offering 100 different beers to choose from while you watch the games. Jimani has been a New Orleans sports-watching spot for over 40 years and is said to be "one of New Orleans' favorite watering holes."


7. High Grace
733 St. Peter St.
504-218-5649
highgracenola.com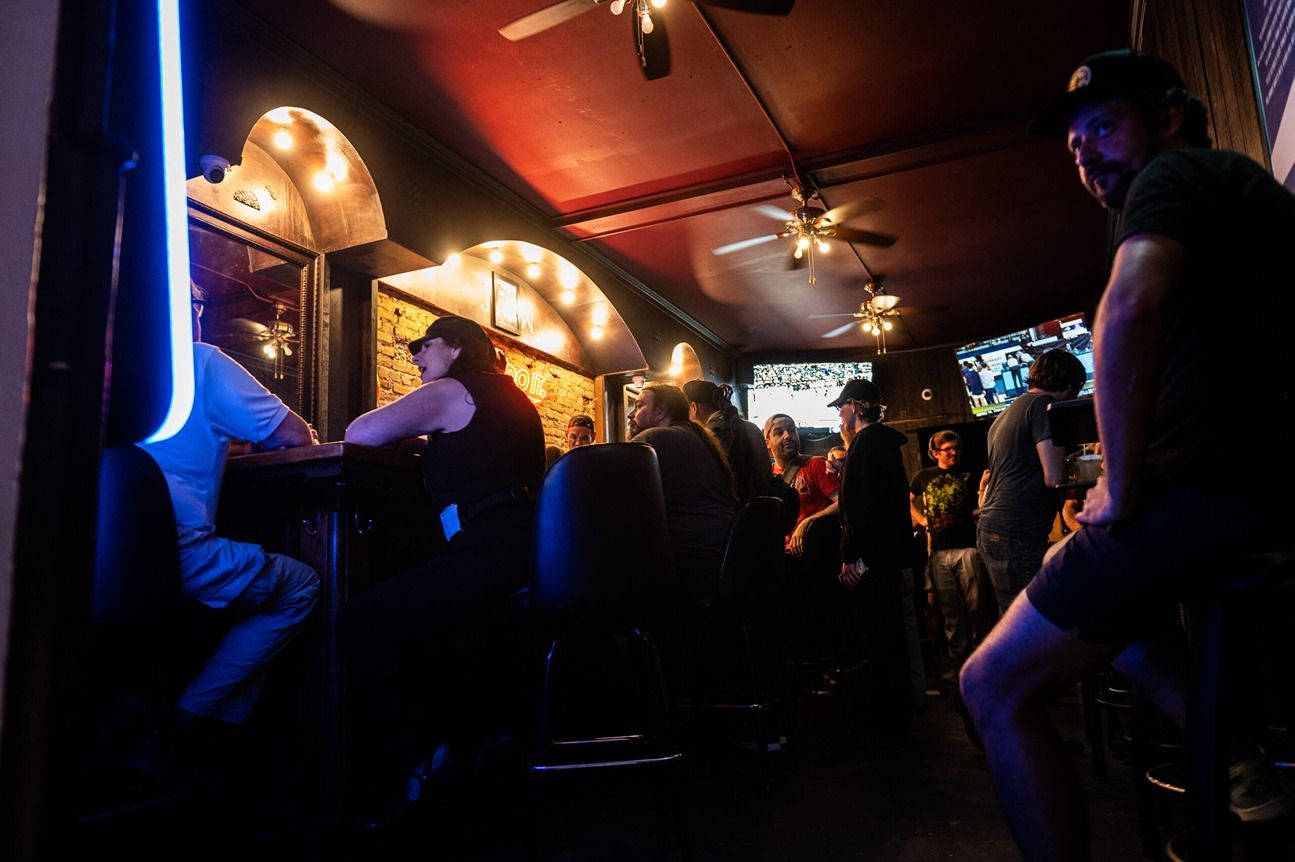 High Grace is New Orleans' favorite dive bar located in the heart of the French Quarter, right off of Bourbon Street. High Grace has a vast selection of drinks and spirits to choose from, including beer buckets and cocktail towers. To go with your beverages as you watch the games, High Grace now serves Sergios Burritos to satisfy your hunger. On the next game-day, make sure to stop at High Grace during Happy Hour for some great deals on drinks.



8. Lots-a-Luck
203 Homedale St.
504-483-0978
facebook.com/LotsaLuckNOLA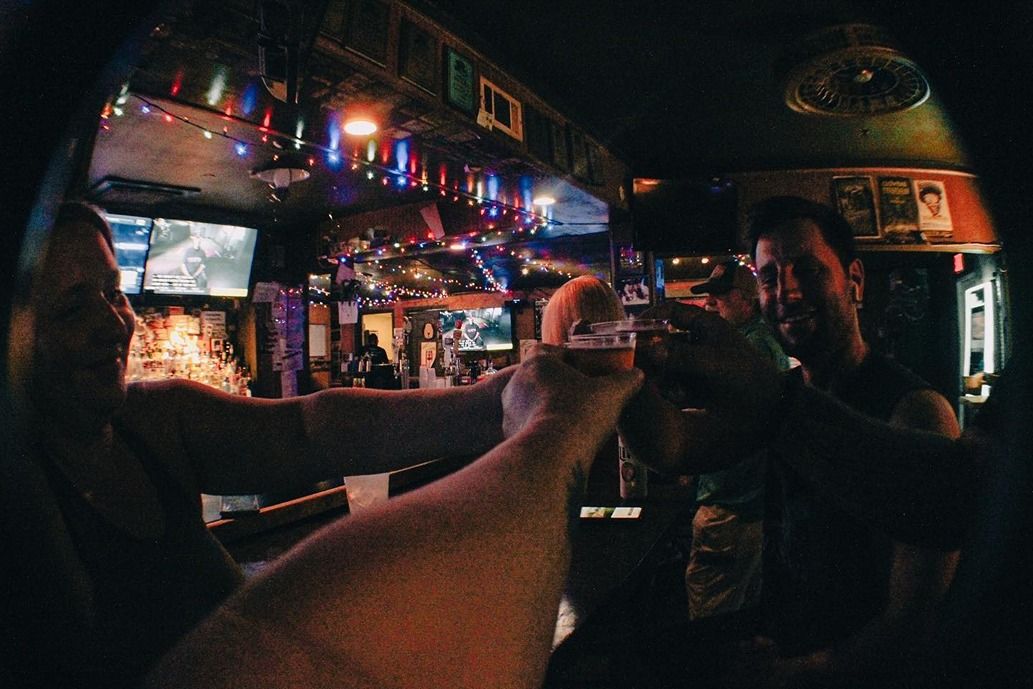 Seated in the heart of Lakeview, Lots-a-Luck is a classic New Orleans neighborhood bar. Lots-a-Luck has a comfortable environment with hospitable staff, as well as the choice of indoor or outdoor seating. During commercial breaks, enjoy bar games like pool, foosball, and backyard mini-golf. Grab a cold bottle of beer and cheer on the Saints to victory!



9. Babylon Sports Bar
2917 Harvard Ave. suite a
504-324-9961
facebook.com/BabylonSportsBar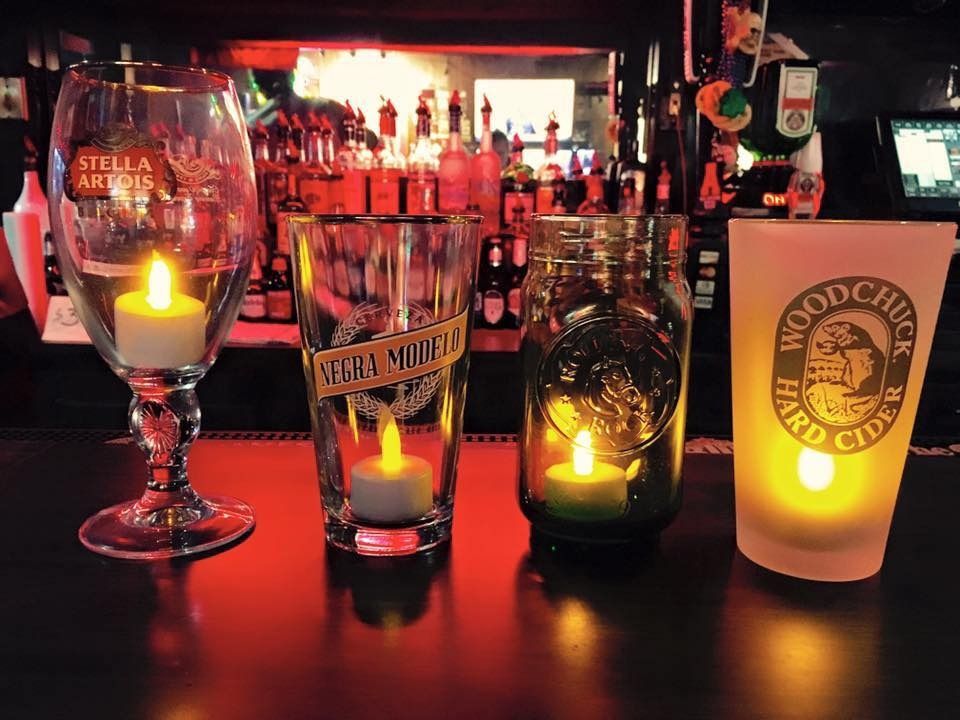 Babylon Sports Bar is the place to be when it comes to viewing sports or just grabbing a drink and hanging out. The bar's saying "liquor in the front, poker in the rear" lets potential visitors know what they'll be getting into at Babylon. The bar has some video poker machines to try out if you need a break from watching the game. Bring your friends and enjoy Babylon's fully stocked bar.



10. Le Bon Temps Roule
4801 Magazine St.
504-897-3448
lbtrnola.com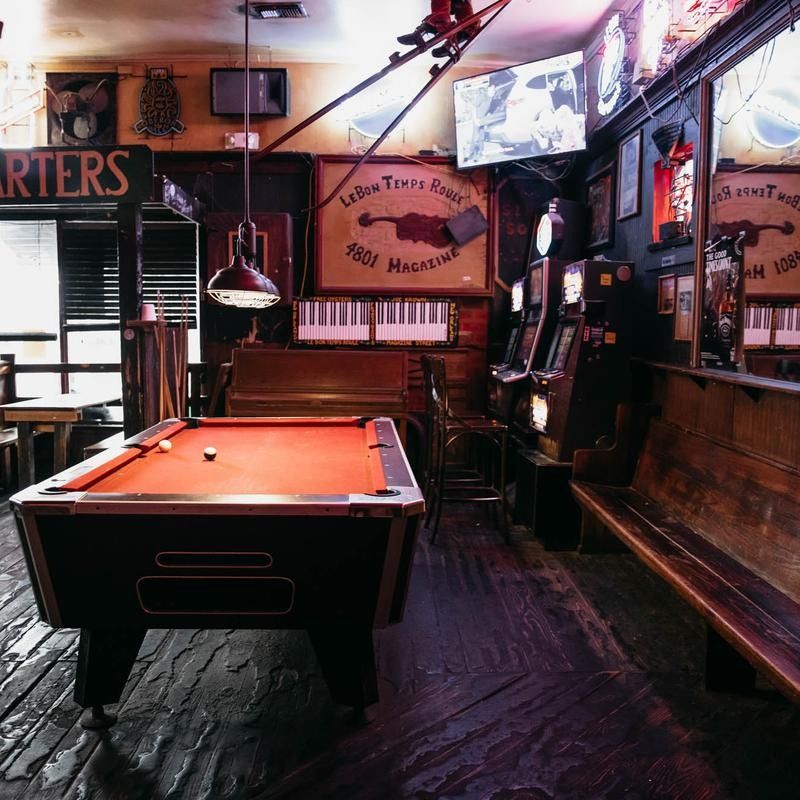 Le Bon Temps Roule is an iconic New Orleans bar in Uptown that is open 24 hours a day. The bar has been a New Orleans hotspot since 1979, featuring live music and serving up the city's best Bloody Marys. When you're trying to decide where to watch the next big game, choose Le Bon Temps Roule as your place to let the good times roll. If you get hungry, definitely order one of the bar's burgers or sandwiches.