New Orleans' most frightening parade Krewe of BOO! Is returning to the French Quarter this year on October 22. With a celebration full of ghosts, monsters, and more, Krewe of BOO! is the city's best Halloween revelry.
The BOO Come Marching In New Orleans on October 22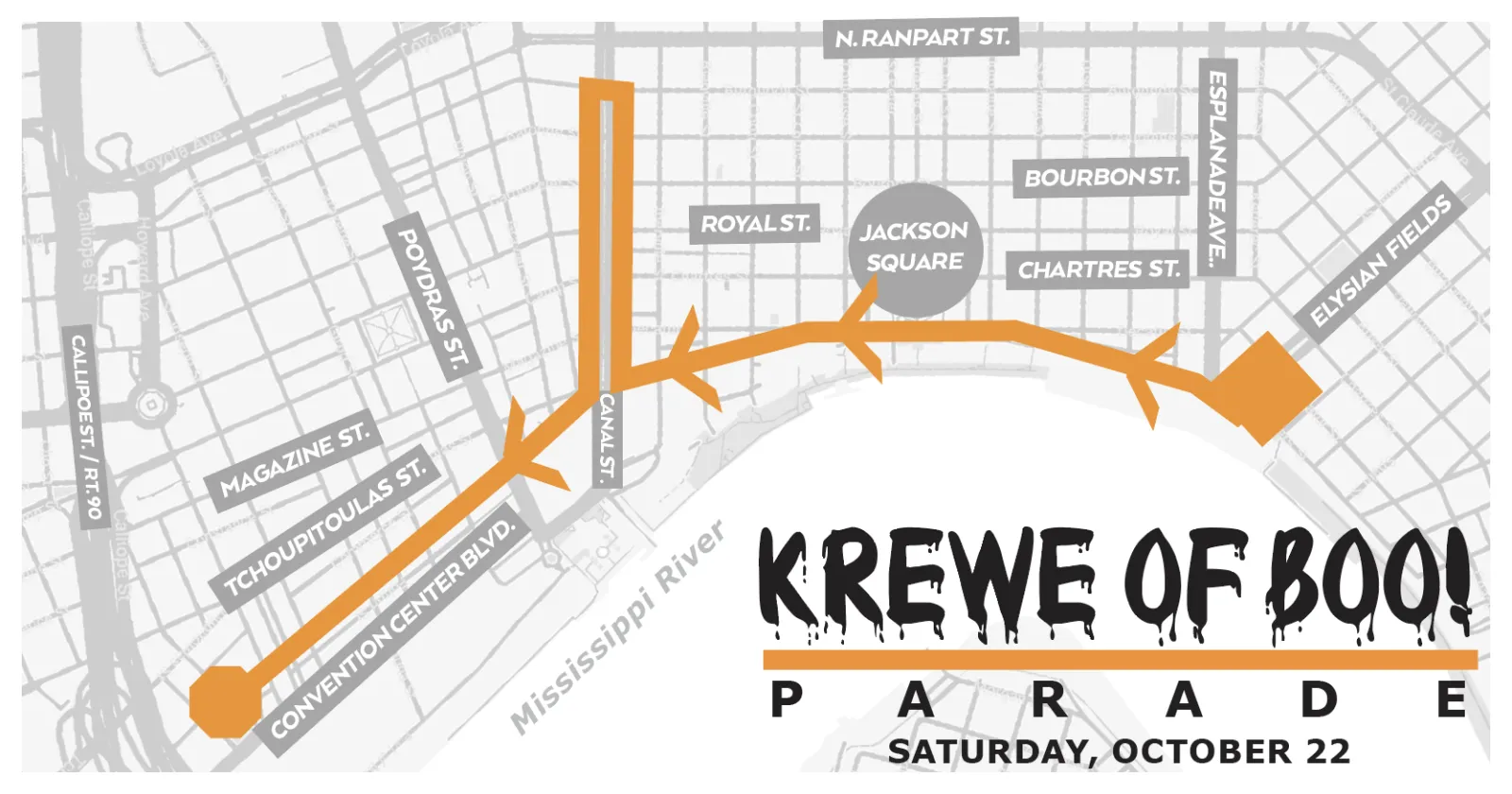 Krewe of Boo Parade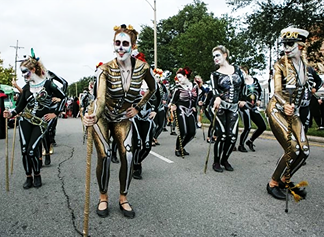 The official Halloween parade of New Orleans, Krewe of Boo, is back on Saturday, Oct. 22 starting at 6:30 p.m. The parade will assemble at Elysian Fields Avenue and will finish its route at Andrew Higgins Drive. Find more information about the parade and where to find Krewe of Boo here.
NOLA Spots to Fill Up for a Spooky Good Time
In order to keep up with all of the parade's fearful fun, you will need to nourish yourself at one of the many fabulous restaurants that the city provides. Here are 10 great food/drink spots to while out for the Krewe of BOO! parade.
1. The Italian Barrel
1240 Decatur St.
theitalianbarrel.com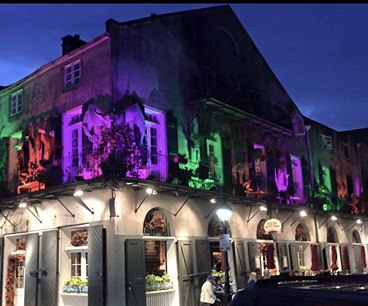 Located about a block off of Esplanade Avenue, The Italian Barrel is a romanic spot that serves fine and authentic Northern Italian cuisine. The menu is extensive and the plates, like the Veal Osso Buco and the Chilean Sea Bass Fiorentina, are all beautifully put together.
For your drink, choose from either a large wine list or consider a craft cocktail like Rosemary's Baby or Buona Noce. If you've got the room, definitely get one of The Italian Barrel's desserts like the Tartufo Al Limoncello or the Espresso Crème Brulée.
2. Manolito
508 Dumaine St.
manolitonola.com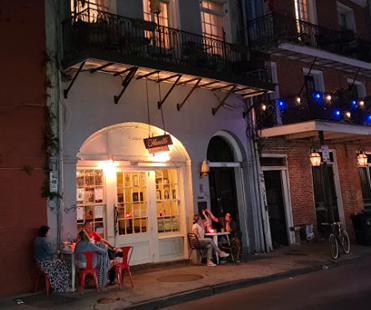 Decided to one of NOLA's most favorite cocktails, Manolito serves as bridge between New Orleans and its long-lost sister city Havana. The restaurant/bar's claim to fame is its daiquiris, which are made the same way Constantino Ribalaigua, the king of daiquiris, made them in Cuba's famed El Floridita restaurant.
Choose from many different daiquiris like the Jazz, Strawberry, or Floridita. There are also plenty of other cocktails like Sazeracs and mojitos to enjoy.
3. Landry's Seafood House
620 Decatur St.
landrysseafood.com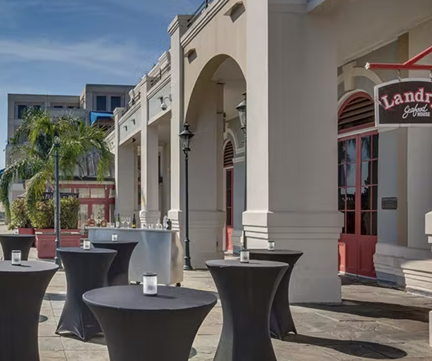 For a true taste of the Gulf Coast, definitely make sure to stop at Landry's Seafood House. Seafood lovers will find plenty to choose from like Redfish Hemingway, crawfish étouffée, and New Orleans' famous BBQ shrimp.
There are also a lot of oyster options such as on the half shell, Rockefeller, and even "N'awlins" with crawfish tails, tomatoes, garlic, mozzarella, and spices. Drown your seafood with Landry's many different selections of beer, wine, cocktails, and more.
4. New Orleans Creole Cookery
508 Toulouse St.
neworleanscreolecookery.com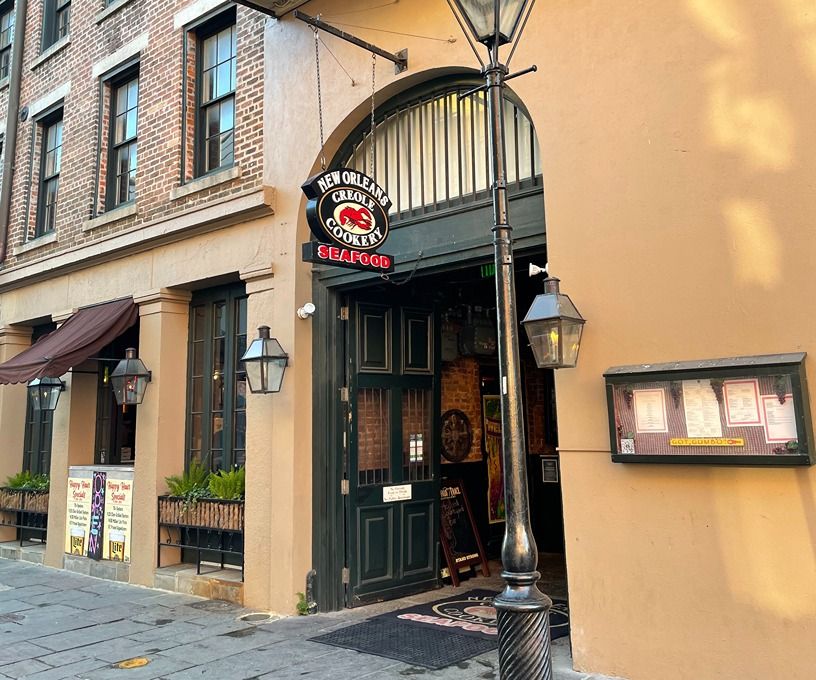 If you've never been to New Orleans Creole Cookery, then you're missing out on some of the best traditional Creole food in the French Quarter. Start your meal off with one of Creole Cookery's Hurricanes from a light Category One all the way to a powerful Category Five.
If you can't decide on what to order, consider getting the Taste of New Orleans platter, which gives you jambalaya, shrimp creole, crawfish étouffée, and red beans and rice to dig into. Save some room for either some NOLA famous bread pudding or the unique Bananas Foster Cheesecake.




5. Crescent City Brewhouse
527 Decatur St.
crescentcitybrewhouse.com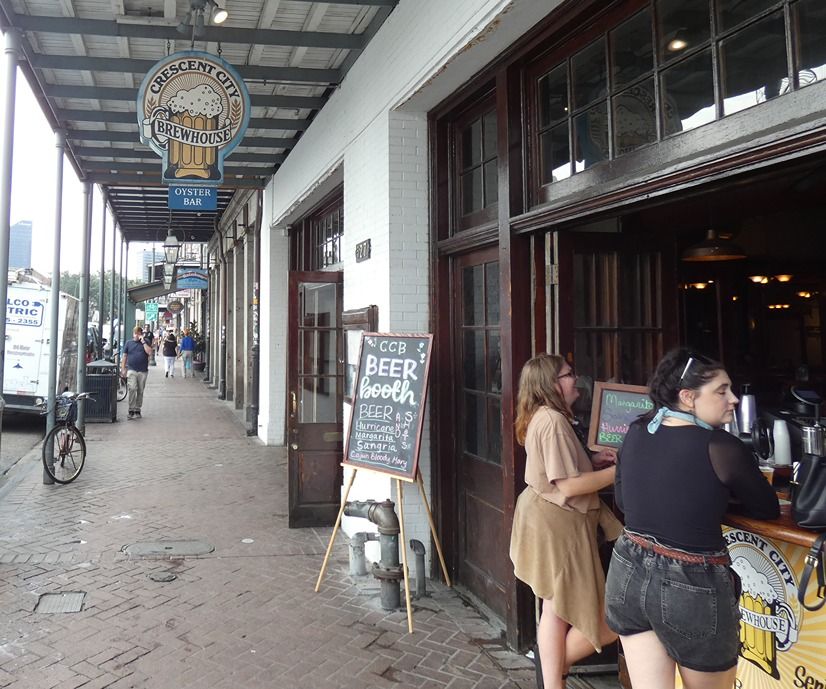 Not only is Crescent City Brewhouse one of the best restaurants in New Orleans, it is also one of the few microbreweries that can be found in the French Quarter. Try the brewhouses many different beers, like pilsner and American IPA, in a classic beer flight.
You can also find popular cocktails on the menu like a Pimms Cup, Dark N' Stormy, and a Sangria. Crescent City Brewhouse's food, like its oyster bar and sandwiches, will leave you satisfied.




6. Voodoo Chicken & Daiquiris

629 Canal St.
voodoochickenanddaiquirisnola.com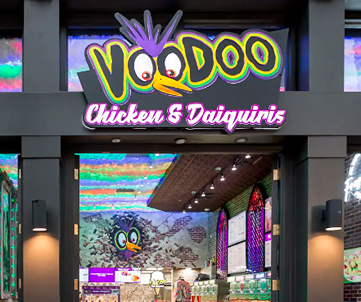 As the name implies, Voodoo Chicken & Daiquiris provides guests some great tasting fried chicken and fruit daiquiris. From white meat, dark meat, Cajun tenders, and wings, there's plenty of chicken to sink your teeth into.
All of the shop's daiquiris, like the Pirate's Alley and the Vieux Carre, are all cool and very refreshing. Voodoo Chicken & Daiquiris also offers draft beer, wine, and cocktails.
7. Restaurant August
301 Tchoupitoulas St.
restaurantaugust.com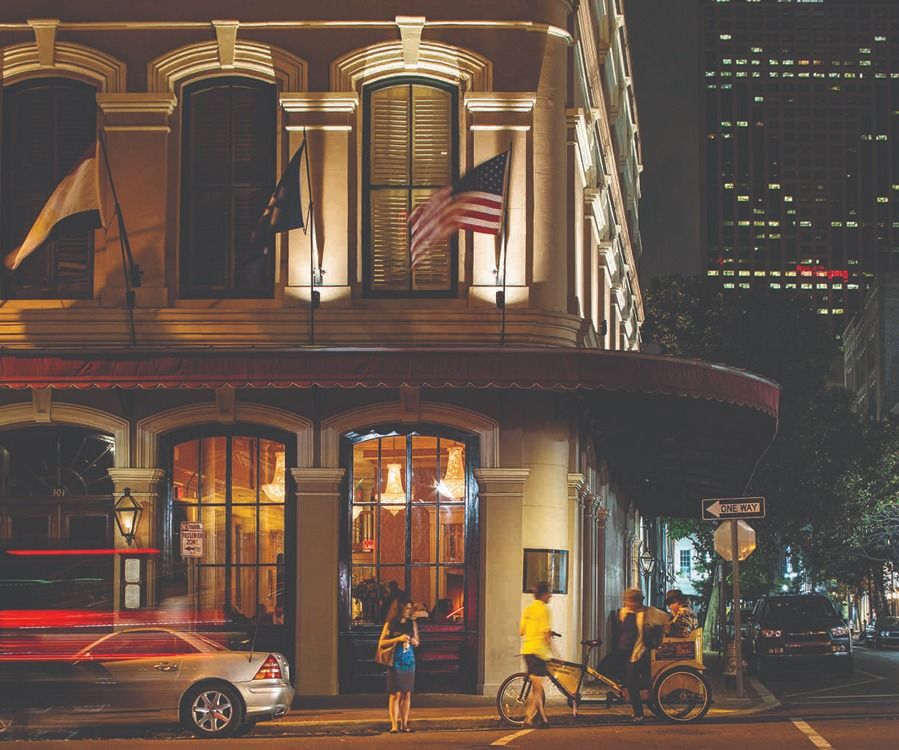 Offering a contemporary Creole dining experience, Restaurant August is dedicated on making unique dishes using fresh Louisiana ingredients. What helps create the restaurant's classy atmosphere is the fact that it is housed in a beautiful 19th century French-Creole building.
Begin your meal with a selection of either cold or hot appetizers like torchon of foie gras or pecan crusted quail. Treat yourself to decadent entrees like the grilled New York strip or the pan seared black grouper.
8. Mother's Restaurant
401 Poydras St.
mothersrestaurant.net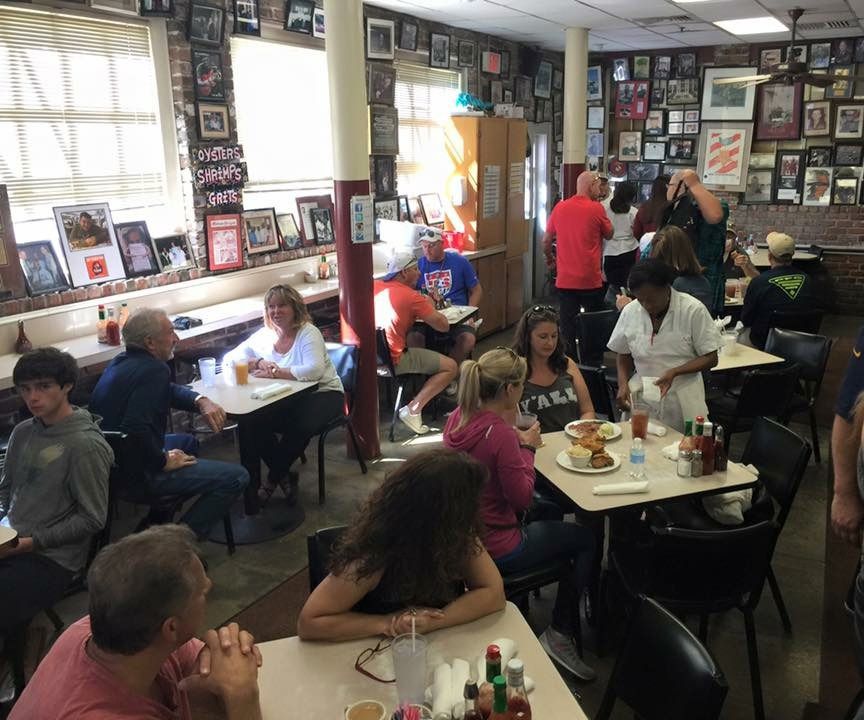 For some of the best home-cooking style Southern food in New Orleans, Mother's Restaurant is an absolute must. Serving the "world's best baked ham", you can never go wrong with any of Mother's different ham po-boys, especially the restaurant's famous Ferdi Special.
Mother's also provides all day breakfast items like omelets, grits, biscuits, and even egg po-boys. Make sure to also grab some traditional café au lait or one of Mother's spirits like the Spicy Bloody Mary or mimosas.
9. Legacy Kitchen Craft Tavern
700 Tchoupitoulas St.
legacykitchen.com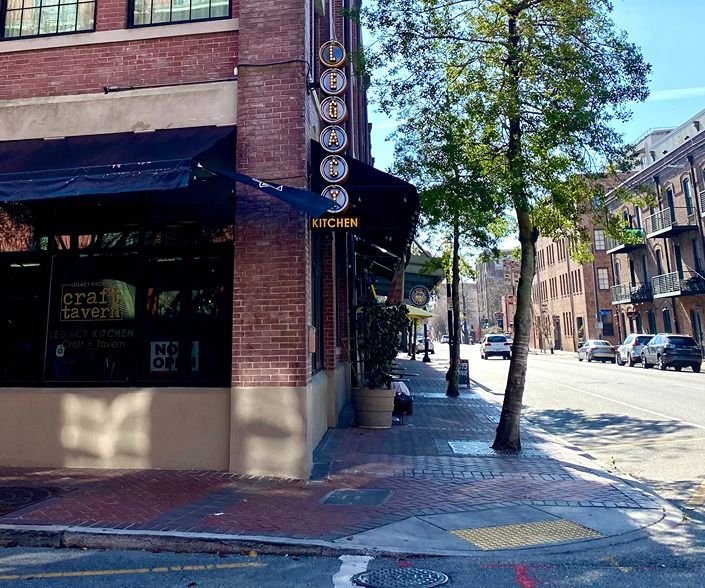 Legacy Kitchen's Craft Tavern, one of three Legacy restaurants across the Greater New Orleans area, offers great tasting American fare. If you want to get a very early start to the Krewe of BOO! parade, head out to Craft Tavern in the morning for some refined breakfast plates.
All of the restaurant's sandwiches are filling and delicious like the King of All Roast Beef Po-boys and the South GA Chicken Sandwich. Make sure to save some room for Craft Tavern's beignets, which are served all day.
10. New Orleans Social House
752 Tchoupitoulas St.
nosocialhouse.com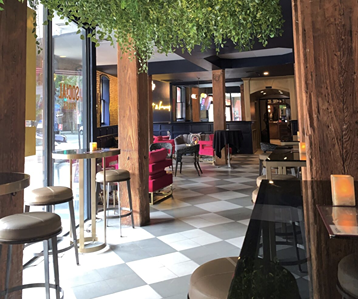 If you're heading out to the Krewe of BOO! parade with a group of friends, then the New Orleans Social House is a perfect spot for you and the crew. The bar offers $6 cocktails, $5 glasses of wine, and $2 off beer every Wednesday to Monday from 5-8 p.m.
Sit down and relax while sipping on classic cocktails like an Old Fashioned or a Moscow Mule. Loaded Frech fries, sandwich sliders, personal pan pizzas, and other items are available to snack on.
Ghoulishly Great Food & Drinks
New Orleans is the place to be for revelries and the Krewe of BOO! parade is one of the best Halloween events in the country. Whether you dress like a vampire or even a rougarou, show off your spooky spirit for the parade and celebrated the scariest season of the year. Fill up on some incredible food and drinks and have a great time!